Betsey Johnson has been a shining light in the fashion industry for decades, and it's because she's "never connected to trends"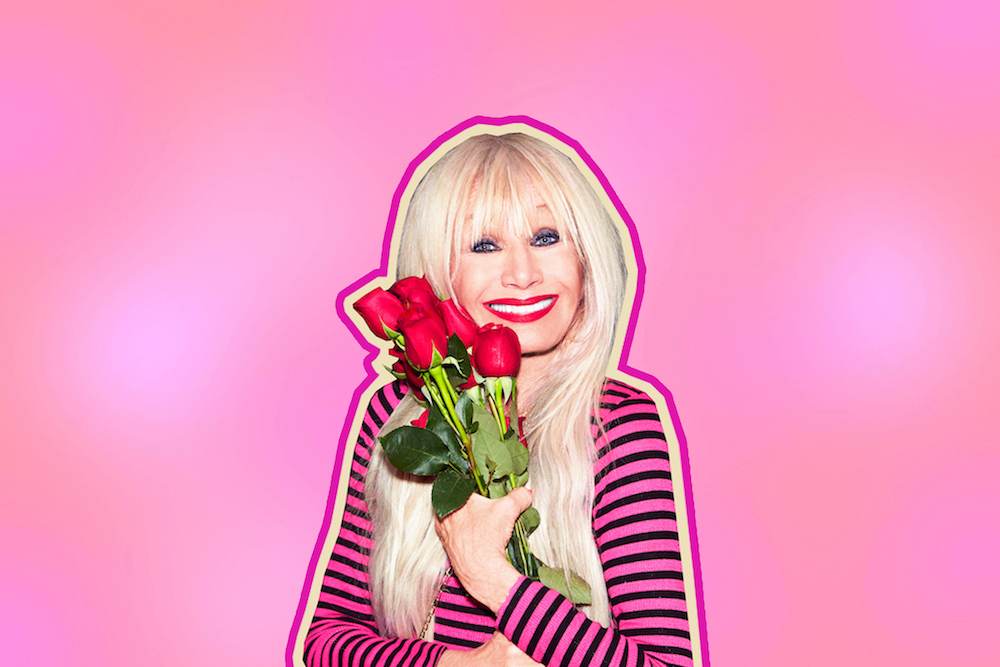 A decade or so ago, I was in New York for a wedding at the same time as Fashion Week. Knowing this was my chance to finally attend a Betsey Johnson show, I attempted to use my mildly popular fashion blog to finagle an invite. While I was successful at my cold reach-out, I regrettably had to turn it down, being at the mercy of my travel partners' schedules. On the same day of the show, I ended up in a bar on the Lower East Side with a couple of friends. As I carried two Jameson and Cokes to our table, I heard someone yell, "Are those Betsey Johnson Pollys?!" referring to the sparkly stiletto heels I was wearing. At the time, Betsey Johnson was selling these gorgeous shoes in her stores, and my friends and I collected them in every color. To this day, I feel that people who owned this shoe are part of some kind of special, sparkly little cult. My friends and I ended up chatting with the woman for hours.
When you're a Betsey Johnson fan, or one of her "girls," as she calls them, you are one for life. When learning that her brick and mortar stores were shuttering in 2012, I immediately called my best friend and we cried. I still have, and wear, many of the pieces I bought back then. I kept the shopping bags, too, even if they're a little beat up from moving over the years. (They currently hold my wigs.) A trip to a Betsey Johnson store was, and still is, the only midnight Black Friday shopping excursion I ever participated in. And when I got married last year, I knew I wanted to wear Betsey Johnson, so I scoured eBay and managed to score a pair of lucite Pollys with rhinestone bows to be my wedding shoes.
We didn't have to completely say goodbye to Betsey Johnson's designs when the stores closed, since Steve Madden stepped in to become the parent company of her brand. Betsey, now 76, stayed on as creative director, while Steve Madden licenses clothing, shoes, jewelry, handbags, activewear, and luggage. Most recently, Betsey came out with a new fragrance, Pretty N Punk, which is inspired by the first-ever fragrance she made in the early '80s. During the launch, I was able to finally check off a major item from my life goals list, and interviewed the legend herself. "I just loved it, loved it, loved it," she tells me, during a visit to HelloGiggles' headquarters in downtown Los Angeles. "I saved a bottle of it with a little left, and after 35 years, it still smelled great. So, I turned that scent over to the perfume people and said, please try and copy it."
The fragrance has notes of mandarin and other fruits, plus cardamom, gardenia, and rose petals, and it smells amazing. We're sitting in the designated meditation room, a perfect setting for Betsey to recall her favorite scent of all time. It's roses, from the "little garden at her family's house" where she grew up in Wethersfield, Connecticut. After her dance recitals, Betsey's mom would be waiting for her, with flowers from the garden in hand. "I remember the rose bouquet my mom made me, it just brings up the great memories of the years I had dancing." Now, she teaches her grandkids to appreciate flowers.
In 2016, Betsey left New York, where she lived for 55 years, to move to a little pink dollhouse by the Pacific Ocean in Malibu. Her daughter, Lulu, and her grandkids also live nearby. In the two years since becoming a California resident, Betsey has embraced Malibu's relaxed way of life, trading in her tulle for Aviator Nation sweats, and going to Paradise Cove to people-watch. Betsey likes to hang out there, "sitting there with my bubbly" and "watching the butts go by," referring to the Kardashians-influenced buttock augmentation trend. "I have never seen butts on the beach like I have this year," she says.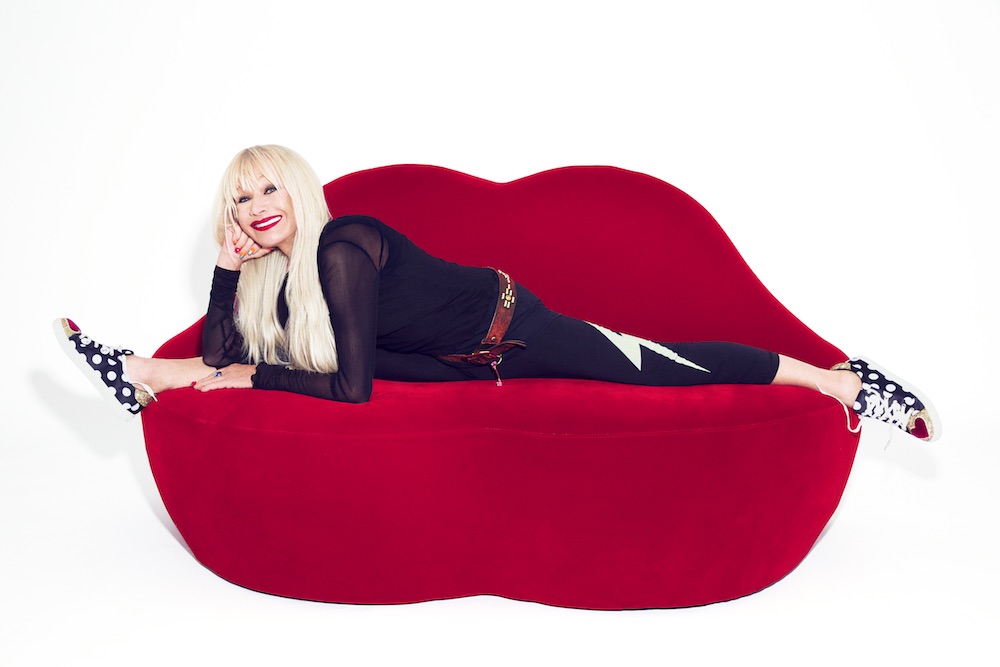 People-watching is how Betsey likes to keep up with fashion, although following the crowd was never her thing. "I've never connected to trends," she says. "I never did 'em at the right time. I got around to all of them, but never at the right time, when everybody else did. And I liked that. You could tell that from my stores, 'well, this is out of the blue.' And that's what we realized about my stores, that they really were different."
Even though Betsey has mixed feelings about social media, or as she calls it, "this world I have to stay on top of," she appreciates how it's allowed more people to discover her designs. "It's getting more fun, and everybody's believing in me more and more," she says. So many of us connect with Betsey for a variety of reasons, even if it's just being captivated by her infectious lust for life.
If you're someone who is serious about red lipstick, you'll relate to Betsey's affinity for the shade. She says she rolls out of bed and immediately puts it on, before she drinks coffee or does anything else. Her love for the color actually started during her dancing school days, when bright stage makeup was a requirement. "I've never understood the pale lipstick kick. Even in the '60s, I wore white lipstick, I never went the pale way. Red lipstick is signature. I just don't feel good without it. I can't function without it." Like most lipstick collectors, Betsey keeps several tubes from different brands in her purse at all times. "I have drawers full of them because I'm a hoarder," she says while pulling out both a crimson Nars shade and a red from Katy Perry's CoverGirl line. "I can't throw them out, and when you get to the reds, it's really hard to find that one."
Betsey is also serious about her nail game, regularly getting manicures from nail artist Azusa Barbie. "I've worked with her for three years straight. She is an adorable Japanese girl and beyond creative," she says. And the more colorful and flamboyant the nails, the better. "I don't like to look at anything that isn't fun for me to have on."
When I ask Betsey what category she'd want to design for that she hasn't yet, she says cosmetics. "I am dying to do makeup. But how can you beat the great makeup that's out there? Who needs any more makeup brands?" I tell her we'd definitely need hers. She'd also be interested in doing menswear ("Because I used to dress Tyler and Bowie and Jagger; they'd come to the showroom and buy my samples right off, because they were so tiny") and more housewares ("Home is a category I love"). In the meantime, nurses will be able to wear Betsey Johnson, thanks to a line of affordable medical scrubs on the horizon. "I like that category because I think nurses should feel good in what they're wearing," she says. Betsey is also currently working on a book about her life with a friend.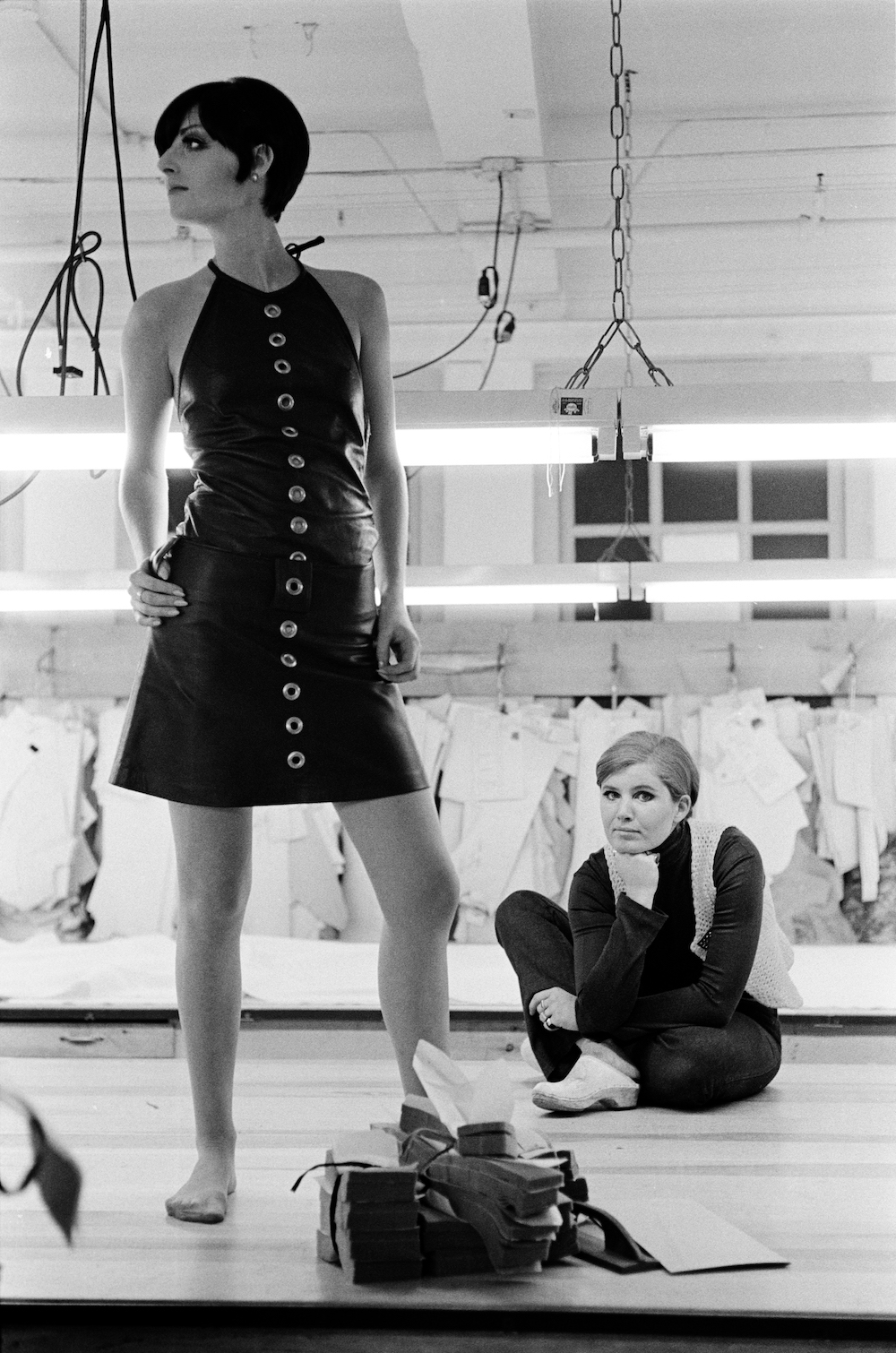 With her decades-long career in the fashion industry, you have to wonder what Betsey's closet looks like. So, I ask her, immediately regretting it, as it has to be the worst question in the world for a fashion icon. But she's quick to answer. "My lingerie probably is my favorite, 'cause it's Agent Provocateur and Vivienne Westwood, all her corsetry," Betsey says. "I've loved underwear, lingerie, corsetry, all that stuff for years. You can see it in my work." She keeps her lingerie in bins, categorized alongside her other clothing. "It's in just one room. My assistant, Cloud, works at a little desk at the end and then it's all bins and hooks. My favorite stuff that I have, I never wear. And my favorite vintage stuff I do manage to save, I never wear. I have a museum's worth of shoes and all that, but I can't give 'em away, I can't sell 'em. I can't part with them but I can't wear 'em."
Betsey says she's always dressed the way she wanted to, but now, she's all about that cozy life. "I wear my bedroom slippers most of the time, but I have my makeup done, my hair lookin' good, and my lipstick. After that, I don't care." But even if Betsey is wearing sweats and slippers, she always stands out. "I have my formula going between my hair, my lips, my nails, and my belt, which is a good luck thing. You just need to find your tidbits of comfort that make you feel right."
This makes me wonder if Betsey has always had the unabashed confidence she exudes. She is, after all, a charismatic Leo, and someone who has done a cartwheel at the end of every one of her fashion shows. She's got to be the most confident person on the planet, right? But Betsey says she's never really felt that way, even after a self-realizing moment while designing for Manhattan boutique Paraphernalia in the '60s, when she said to herself, "Oh! This is what I do." She doesn't think anyone else really ever feels 100% okay, either. "You're never done. I just believe you should be a nice person, hope for a happy day, and live and learn."
(Editor's note: The day after this interview, the Woolsey Fires struck Malibu, destroying over 97,000 acres in Ventura and LA counties, including more than 400 homes in Malibu. Thankfully, Betsey, her family, and their homes are safe.)