Bethenny Frankel and Other Celebs Are Pitching In to Offer Hurricane Relief
Nearly 2.5 million are left without power in Florida following Hurricane Ian.
Hurricane Ian barreled its way through Fort Myers, Florida, on Wednesday, Sept. 28, nearly destroying everything in its path and leaving over 2 million people without power. The category 4 hurricane registered winds as high as 150 mph, throwing docked boats around "like they were toys," Fort Myers Mayor Kevin Anderson tells CNN.
Wellness checks and emergency aid has begun as historic flooding has left some communities stranded. "I made it about two-thirds down the island and I'd say 90% of the island is pretty much gone," Fort Myers Beach Town Councilman Dan Allers tells CNN. "Unless you have a high-rise condo or a newer concrete home that is built to the same standards today, your house is pretty much gone." Among the ruins is the iconic Fort Myers Beach Pier.
As Florida begins to get back on its feet from Hurricane Ian, support and aid relief are pouring in from celebrities.
Entrepreneur Bethenny Frankel took to Instagram Wednesday morning updating followers that her private initiative relief, BStrong, is hard at work distributing aid and deploying relief volunteers in areas affected by Hurricane Ian. "Our warehouse and physical headquarters with [tons of] aid is in Florida so they are equipped," she assured followers. " It's a well-oiled operation…we've got it under control."
You can donate to BStrong and help provide emergency assistance and relief by visiting bethenny.com/bstrong.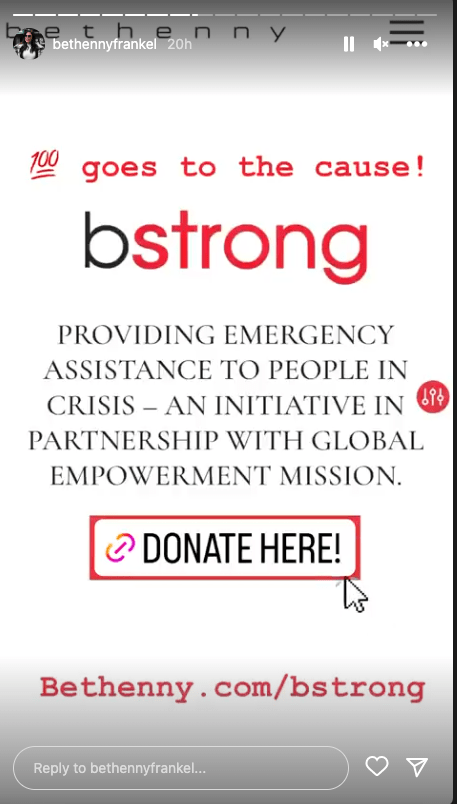 Tampa Bay Buccaneers quarterback Tom Brady is also pitching in. The NFL star announced via Twitter he'll be contributing to the Florida Disaster Fund and called for support from his fellow Floridian athletes.
The Glazer family, who owns the Buccaneers, followed suit with a $1 million donation.
Meanwhile, celebrities are also raising funds for Puerto Rico and the Dominican Republic following the devastation of Hurricane Fiona.
The storm made landfall on Sept. 18 and triggered an islandwide blackout. President Joe Biden declared a state of emergency in Puerto Rico, issuing federal assistance to provide relief efforts.
Jennifer Lopez and Lin Manuel Miranda are pledging their efforts to Hispanic Federation member organizations. "It is vitally important that we do what we can to help our families in Puerto Rico and now the Dominican Republic," Lopez shared on her Instagram Story. "These hispanic federation member organizations are on the ground assessing what the real needs of the people on the islands are."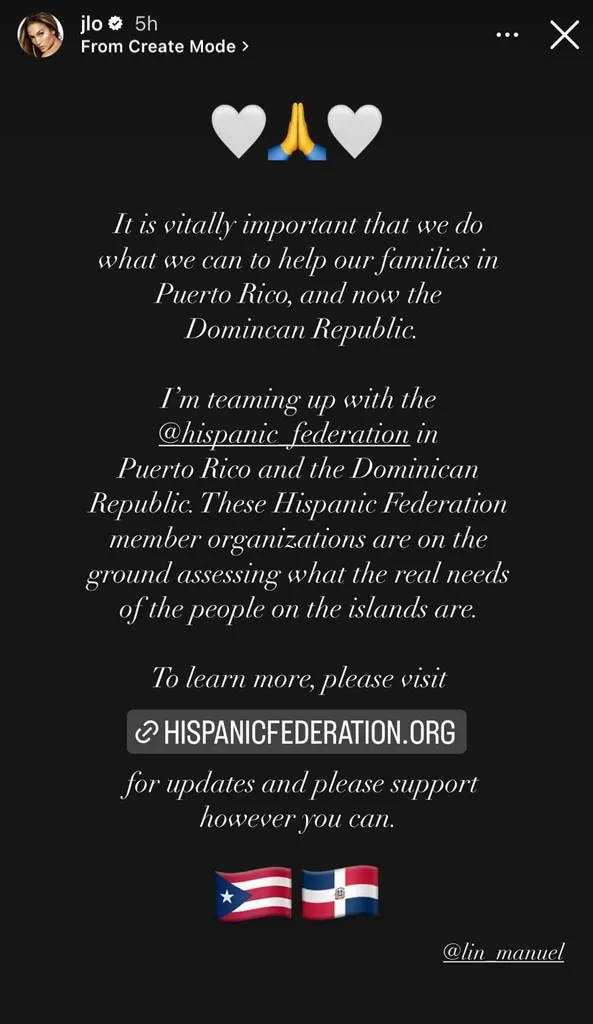 Singer Ricky Martin addressed his Puerto Rican fans in an Instagram video, promising "I know that together we'll make our island shine like always" in Spanish.
"Puerto Rico, once again we're facing another hard blow from Mother Nature, but, as we've done before, we are going to rise up with more strength and courage," he said.
Our thoughts are with the communities devastated by both Hurricane Ian and Hurricane Fiona.
Emily is a NYC-based freelance entertainment and lifestyle writer — though, she'll never pass up the opportunity to talk about women's health and sports (she thrives during the Olympics).
Read more