Beth Ditto came out with a new plus size clothing collection and it is SO incredibly darling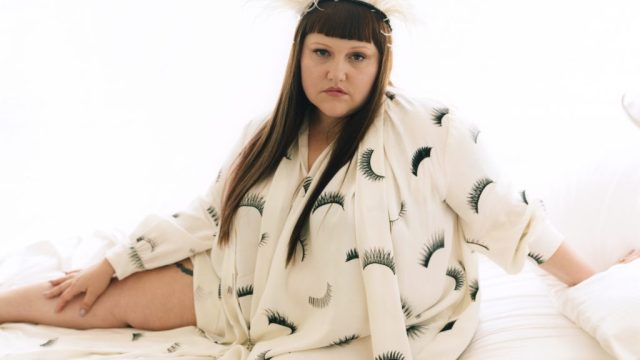 As a true gift to women everywhere, the singer-songwriter and former frontwoman of Gossip, Beth Ditto, launched another plus-size clothing collection and we're already adding all the pieces to our wishlist. The Portland-based musician first released a plus-size line back in February and received a lot of positive feedback for the variety of lush colors and bold patterns, and now she is back with a brand new Winter 2016 Collection!
The brand new collaboration between Ditto and the London-based designers Charles Jeffrey and Hanna Moon launched Tuesday morning, and is centered around themes of self love and togetherness.
In an interview with Vogue, Ditto shared how important she thinks it is to re-define our notions of figure-flattering clothing and body visibility:
"We're re-creating the idea of what flattering is. As a fat woman, and especially as an LGBT woman, you're not supposed to be proud or be seen, and if you take those factors and put them into fat fashion, it becomes all about visibility. I'm lucky to be successful enough to fund this line myself and to do something that hasn't necessarily been seen on this kind of mainstream level, so it's important that it makes a statement and celebrates the wider movement."
We'd love those themes no matter what, but it certainly helps that the clothing line itself offers up a cute variety of styles.
While the price range for the line is on the higher end, which bummed out fans and plus-size shoppers earlier this year, the reason is due to Ditto's promise for her clothing to be ethically made in the United States. Check out some of our favorite pieces from the line below!
This Eyelash Tee, $65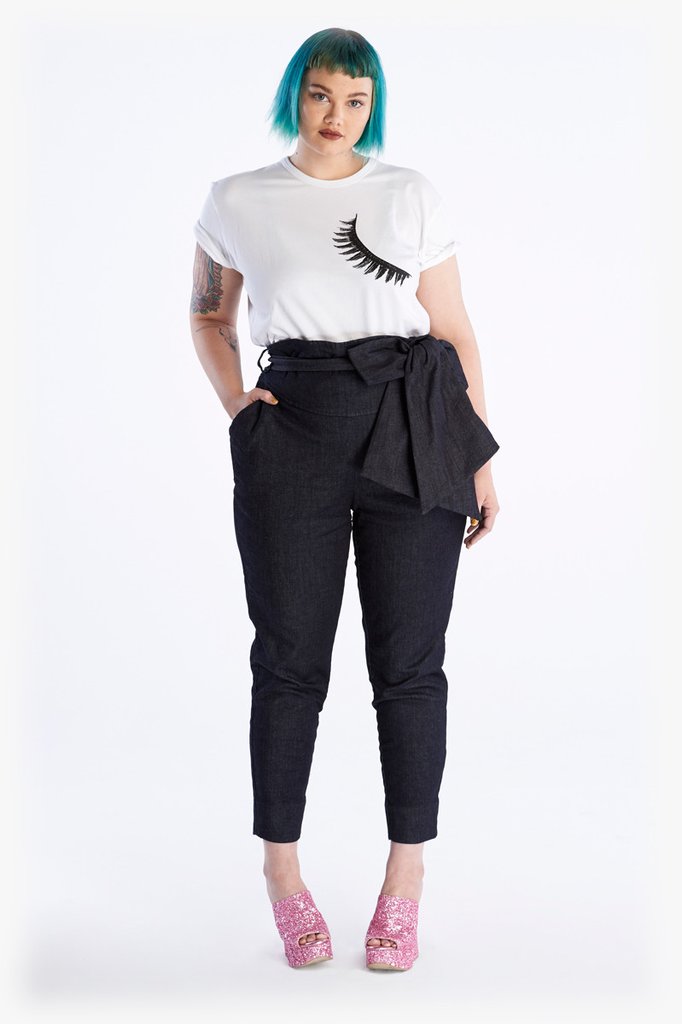 There's nothing quite like a t-shirt that does the winking for you.
This Lola Twin, Pop Pencils Dress, $265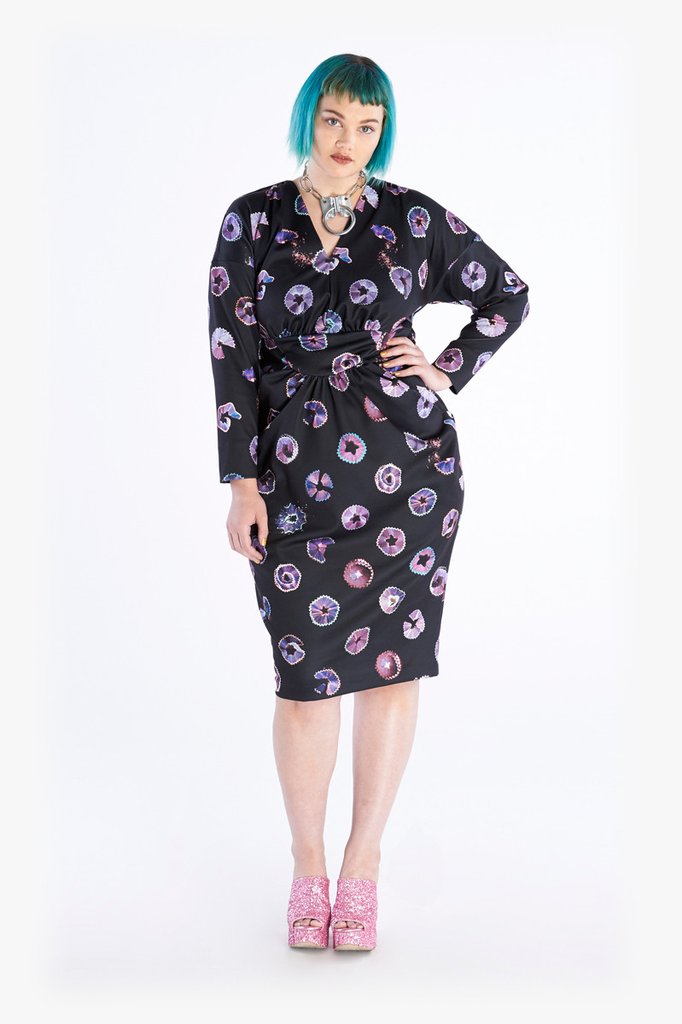 Um, is that print supposed to be pencil shavings because — GENIUS!
This Deep Cuts Top, $265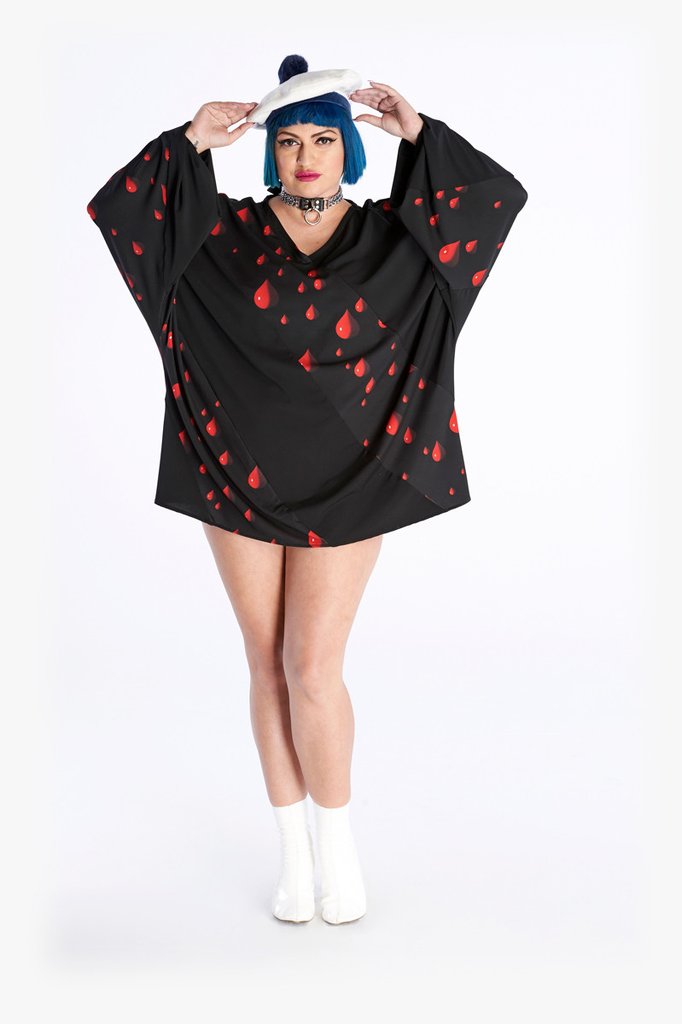 You could wear this to a post Art Walk or an all-night diner and it would work in either venue.
This Cocoon Coat, $425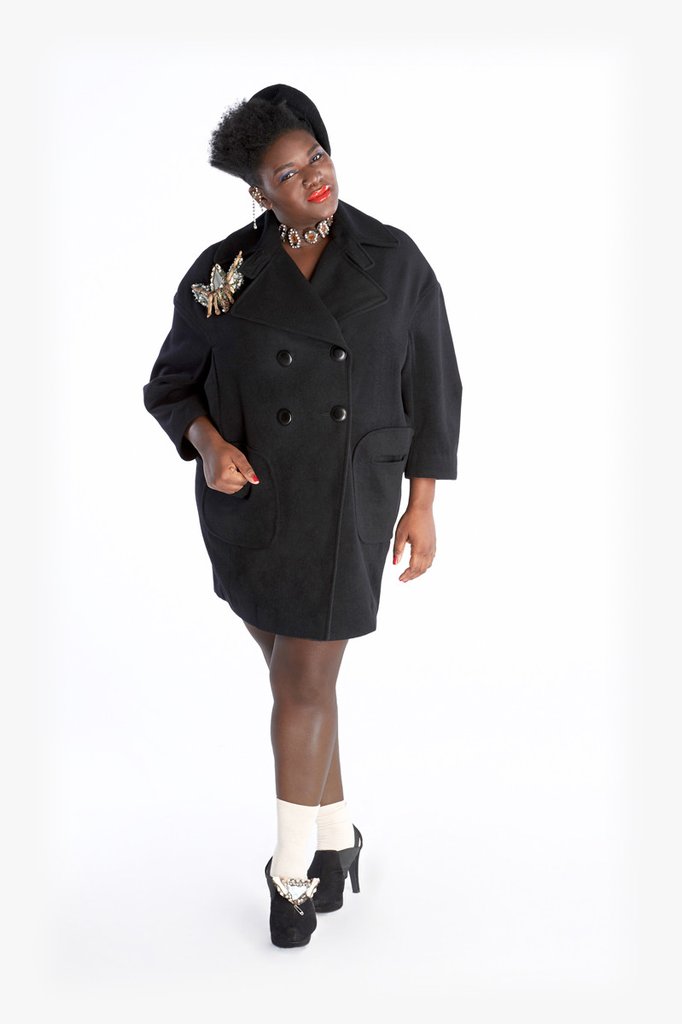 THOSE BUTTONS THOUGH.
You should probably go to the Beth Ditto website and peruse the line for yourself STAT. And if you're looking for a bargain, there's also a bunch of stuff on sale from her previous collection!