Beyoncé's dancers absolutely slayed the BET Awards red carpet
We can't imagine what the process of becoming one of Beyoncé's dancers is, but once you get that gig, you must be damn proud. And when Queen Bey invites you to the BET Awards for a (surprise!) performance, you'll take that moment to showcase some stunning #looks. That's exactly what Beyoncé's dancers did, and suffice it to say, these ladies shut. it. down.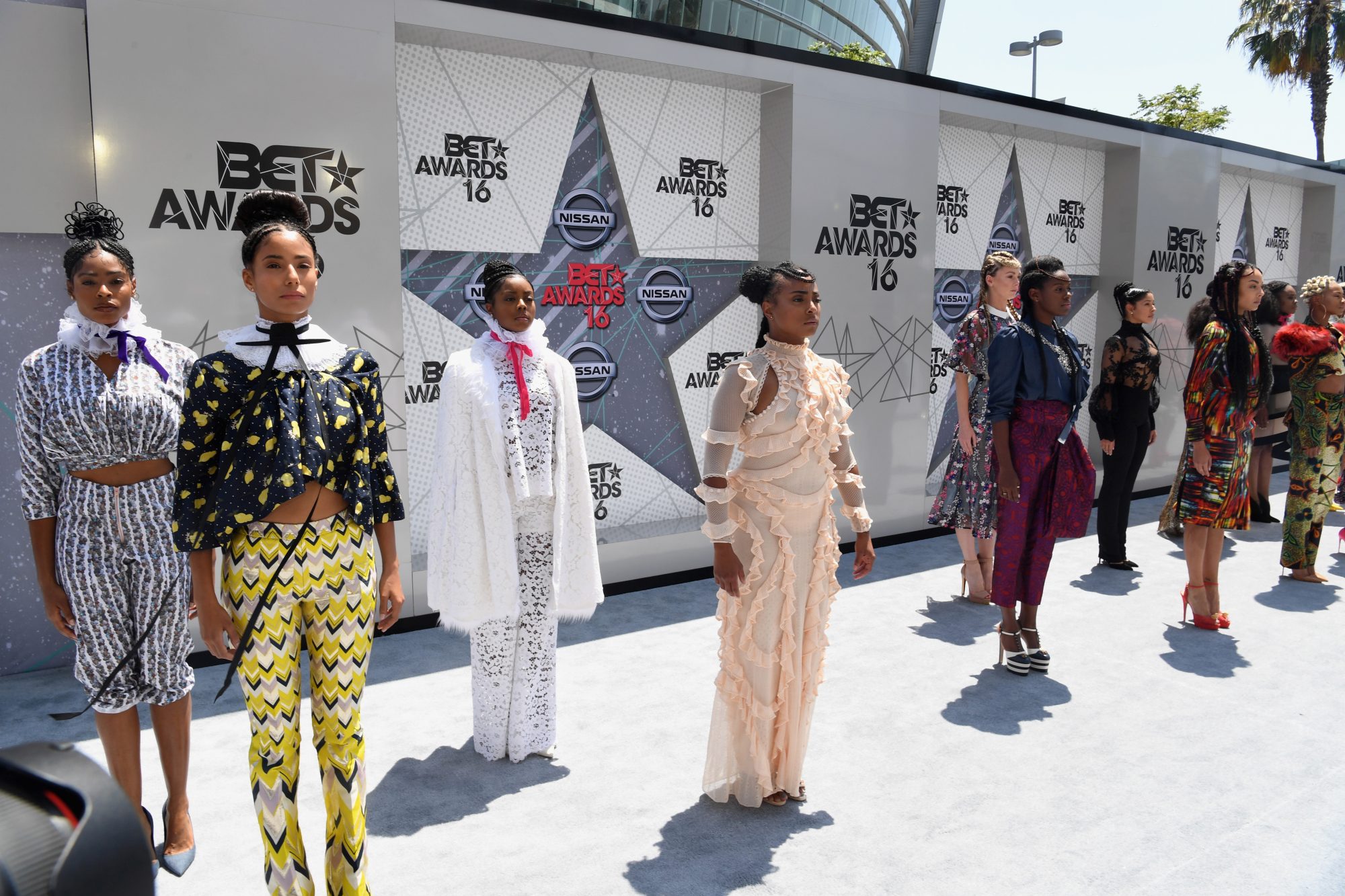 Can we just take a moment to appreciate the level of fashion on display here? These aren't your normal single-color bodycon dresses, which are fine except when you're one of Beyoncé's Formation dancers and you have the opportunity to make a stand for quirkier, riskier, and yes, diverse fashion. Just the prints on display here singlehandedly outshine 99% of all of the red carpets we've seen all year, and the variety of clothing styles makes the fashion nerd in me swoon.
Some more shots of the ladies:
(That pink/gray color combo! That amazing gauzy black and white dress! The animal-print gown!)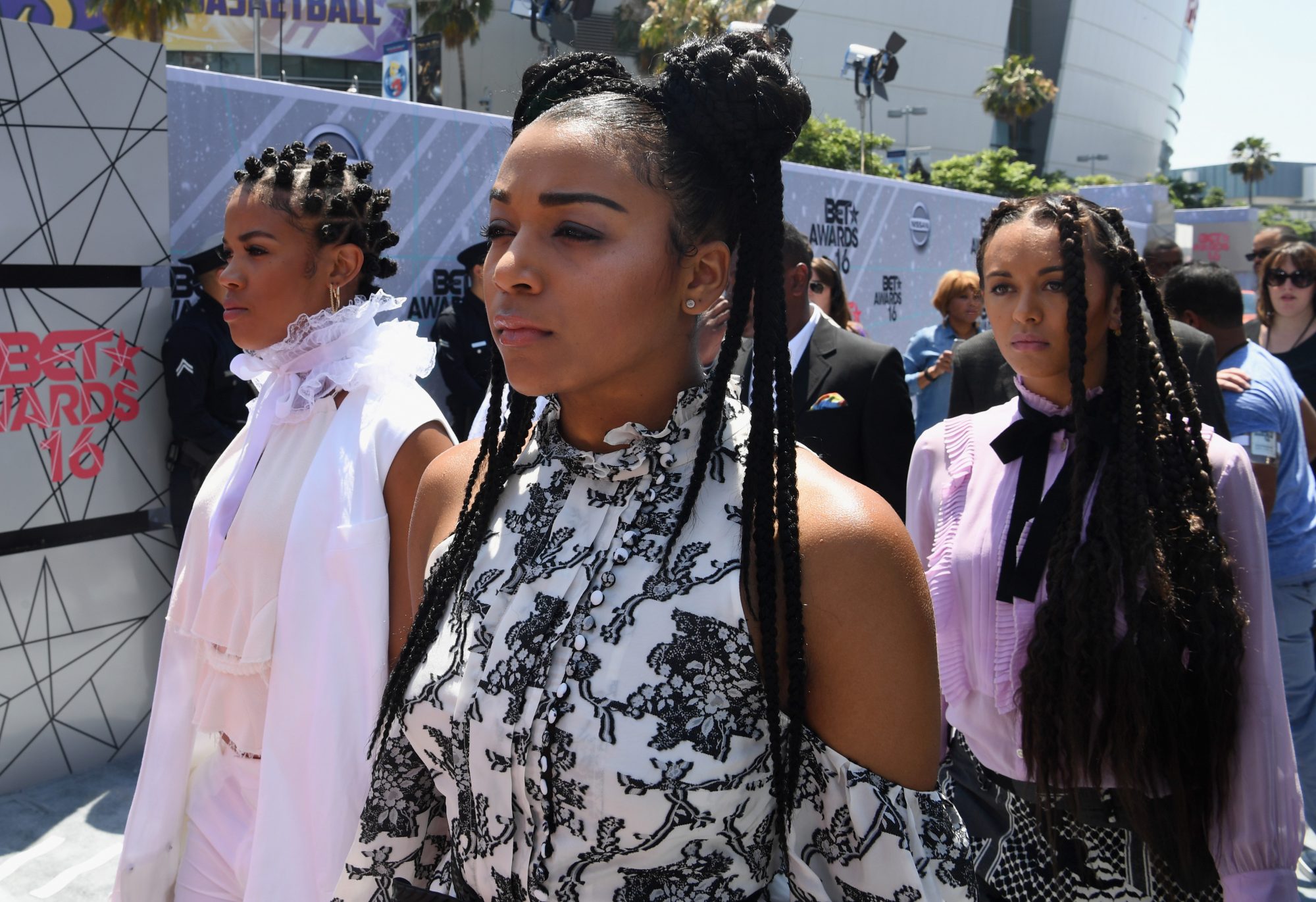 (Hair. For. It.)
(Silently screaming over this lemonade-print ensemble.)
Yeah, these women definitely showed some co-or-di-nation, and we're sure they savored the chance to flaunt their individual styles. (Something they normally can't do while wearing the standardized, but no less amazing, Formation tour costumes.)
I can only speak for myself, but some of these outfits are going straight to my #fashinspiration mood board. Beyoncé's dancers, we salute you for your daring red carpet choices and for showing that fashion can, and should, come in different styles and colors.