The 10 best winter candles to gift and keep this holiday season
Winter is finally in full swing, which means time to put on a chunky sweater, make a rich hot chocolate, and curl up with a good book. It's undoubtedly the coziest season of the year, and it wouldn't be complete without the best winter candles to further set the mood. Whether you're still holiday shopping for your loved ones or want to treat yourself, we've rounded up some of our favorite candles for you—from pine scents and roasted chestnuts to mandarin orange and nutmeg, there's an option for everyone.
1Diptyque Protective Pine Small Candle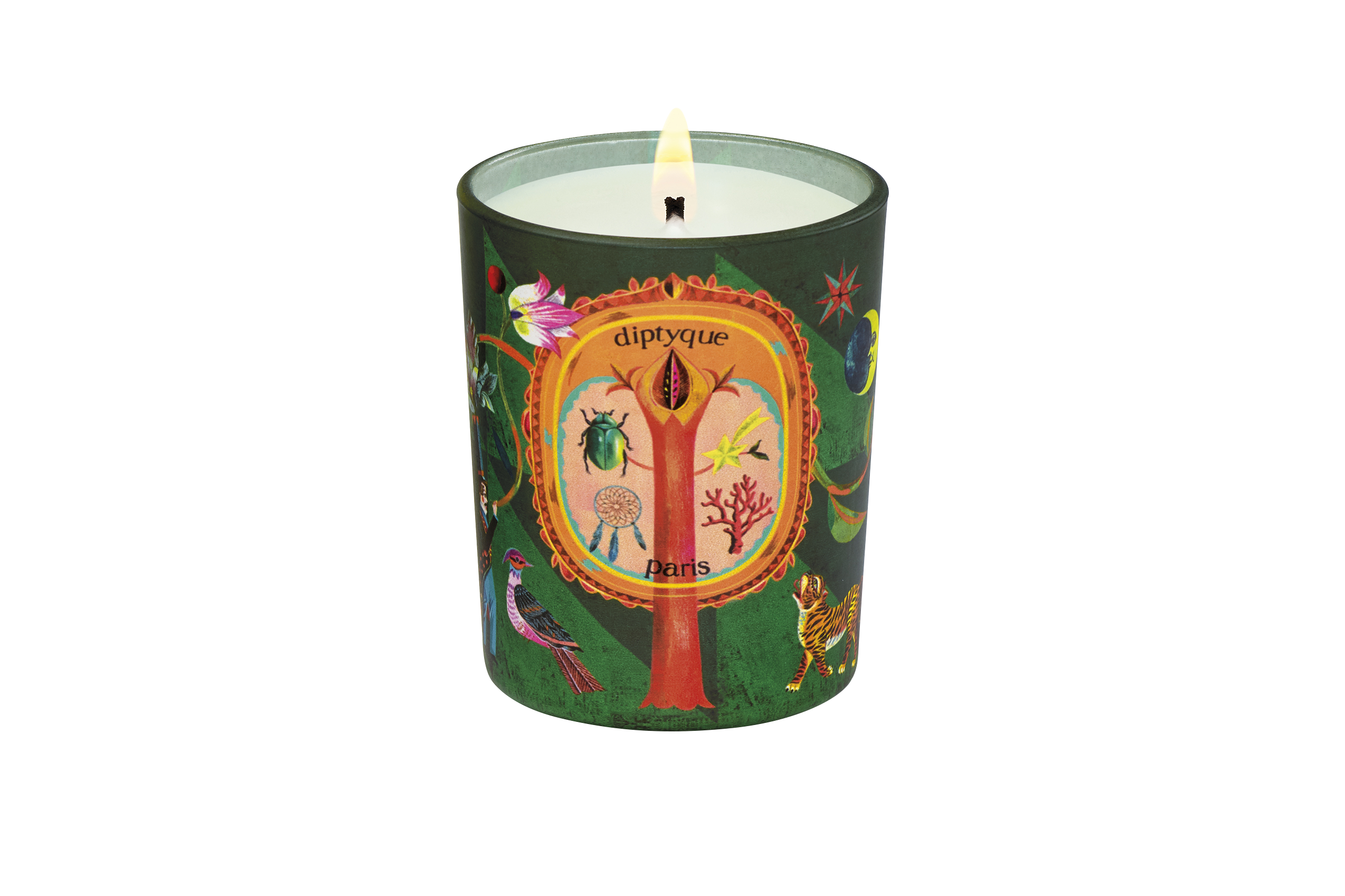 $38
Shop it
Available at Saks Fifth Avenue
Diptyque candles are always on the top of our holiday shopping lists, and since the brand reformulates its pine-scented candles every year (yes, really), we know that no two years will be the same. This year, its pine fragrance combines scents of fir, cedar, basil, and sage—and this Lucky Charms limited edition jar makes us even more eager to buy it, ASAP.
2Opalhouse Twelve Days of Christmas Votive Candle Set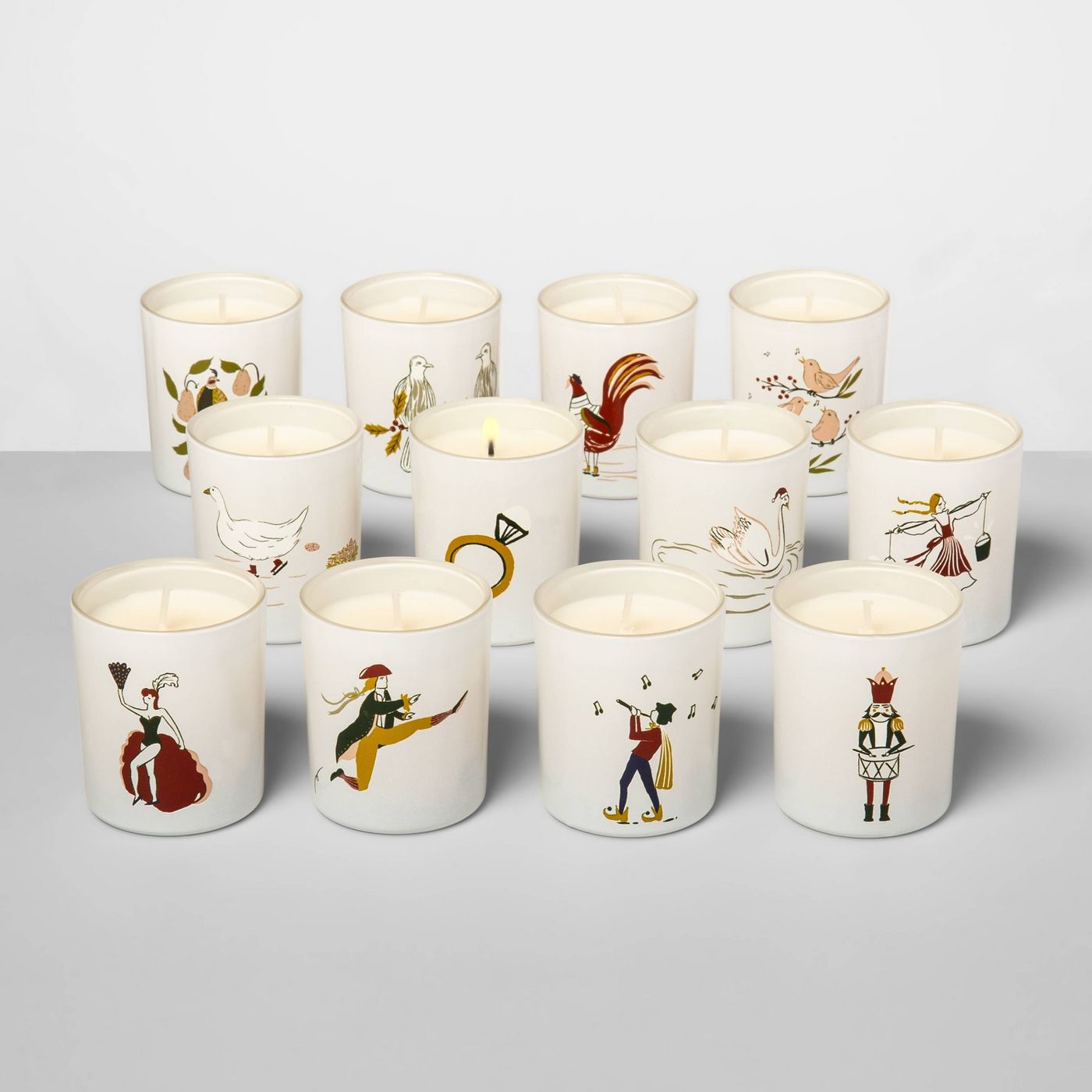 This holiday collection comes in an advent calendar and features twelve mini candles that all smell like vanilla. Place them all over your home for small touches of holiday decor, or place them all together to create a more obvious mood.
3Cochine Orange Amère & Star Anise Candle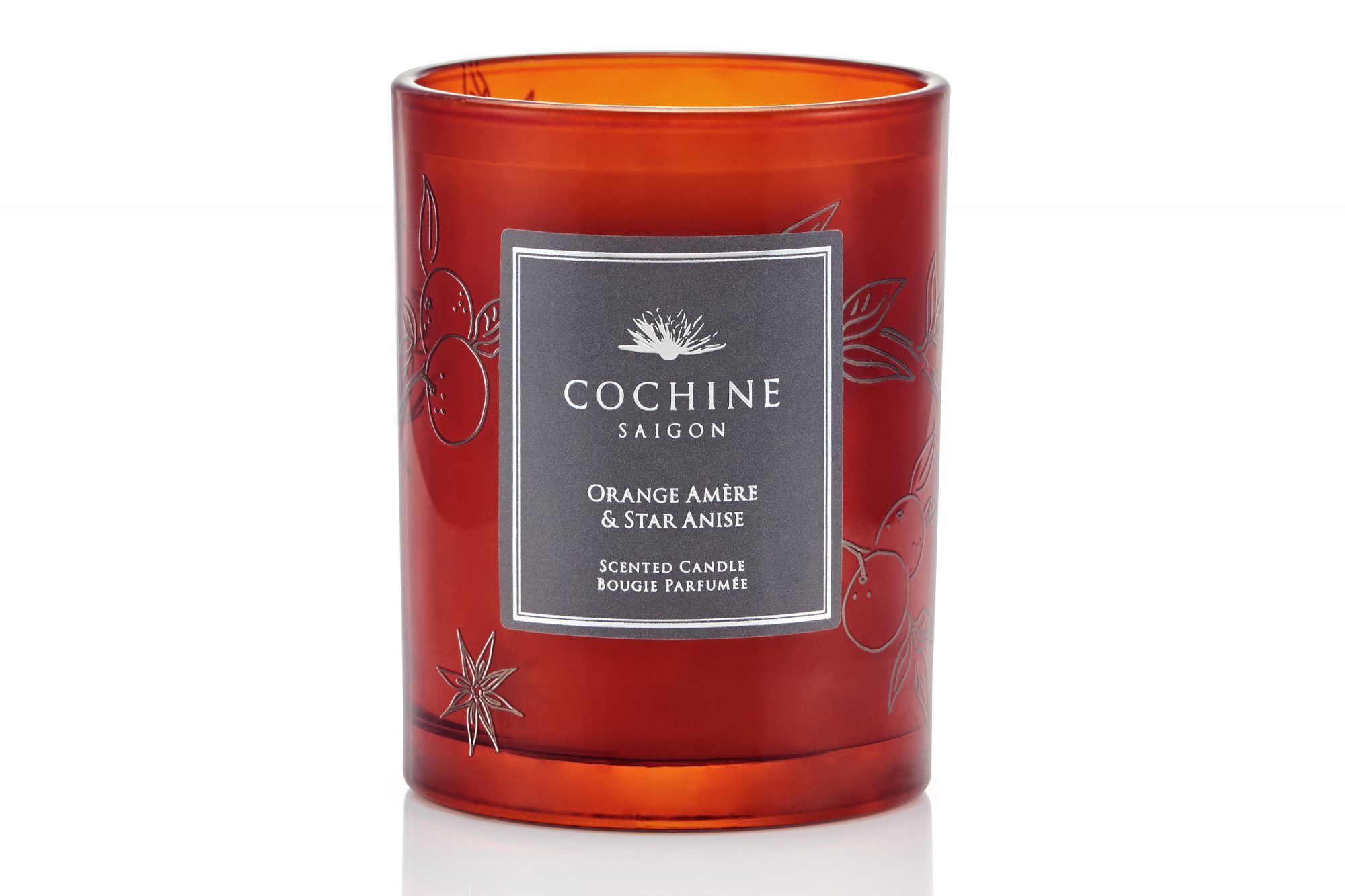 This luxury candle combines orange branches and anise to create a scent reminiscent of a spicy hot cider. It has added notes of nutmeg, vanilla, and cinnamon, and together it evokes a warm atmosphere—perfect for the holidays.
4WoodWick Cinnamon Chai Candle
$22.99 (orig. $29.49)
Shop it
Available at Kohl's
This candle is so cozy, our assistant editor hasn't been able to stop burning it: "Spicy cinnamon and rich vanilla notes make this candle a winter favorite of mine. The warm aroma instantly elevates the coziness factor of any space—even my cubicle where I've been burning it for the past few weeks."
5Nest Fragrances Holiday Votive Candle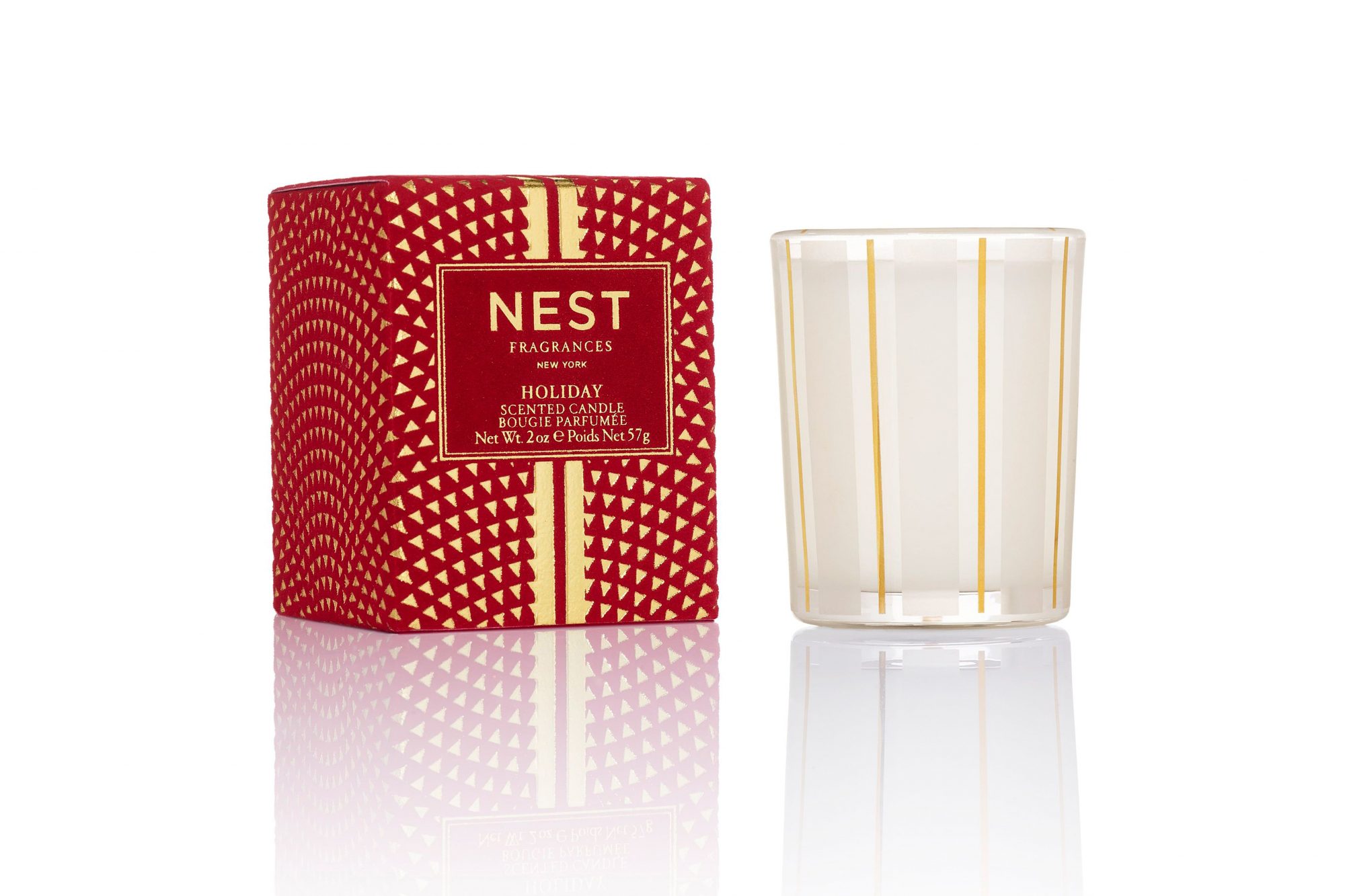 This two-ounce candle is the perfect stocking stuffer for the sophisticated person. It has notes of pomegranate, mandarin orange, pine, cinnamon, and vanilla, and it burns for 20 hours. Plus, after the candle is finished, the clear and gold glass can serve as an elegant holder for toiletries like Q-tips or bobby pins.
6Jo Malone Miniature Candle Collection
$100
Shop it
Available at Nordstrom
Candles are the perfect holiday gift for anyone on your list, but if you're not sure what type of scents a loved one leans towards, a collection of luxury candles is the way to go. This set includes five candles: nectarine blossom & honey, peony & blush suede, frosted cherry & clove, green tomato leaf, and roasted chestnut. Personally, we think the frosted cherry & clove and roasted chestnut ones will be the most popular this winter, but what's nice about this gift set is that it will last well into the spring and summer as well.
7Anecdote Candles Comfort Zone Candle
$24
Shop it
Available at Lucky Brand
Things that warm our hearts: coffee, and cedarwood scented candles. I've been burning this candle since the fall, and it's the perfect touch to any cozy weekends. I'm all about staying in versus going out, and there's nothing I like more than some good snuggles and eating warm food. Every time I light this candle, my whole body relaxes as my two favorite scents fill the room.
8Bath & Body Works Sweater Weather Candle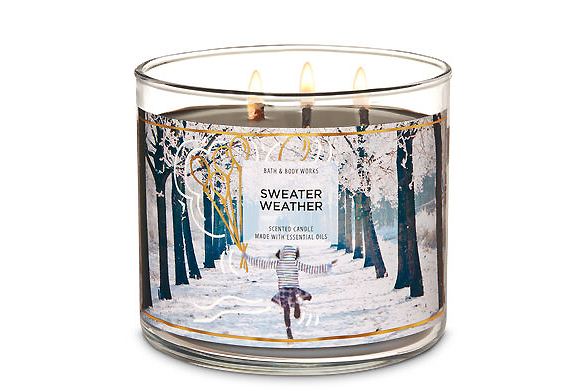 $12.95 (orig. $24.50)
Shop it
Available at Bath & Body Works
You can't go wrong with a Bath & Body Works candle, and this three-wick beauty is so deliciously scented that it will please everyone on your list. It has notes of sage, wood, eucalyptus, and juniper berry, and will burn for up to 45 hours, so you're getting a great deal for this price.
9Paddywax Tinsel Candle
Our senior lifestyle editor loves Paddywax and is currently gravitating towards this white birch-scented candle: "While I'm already a huge fan of this brand (looking at you, salted grapefruit candle), I plan on (lightly) splurging on this tinsel white birch and snowflake number because it honestly sounds like a Hallmark holiday movie in candle form."
10L'Occitane Douceur Immortelle Candle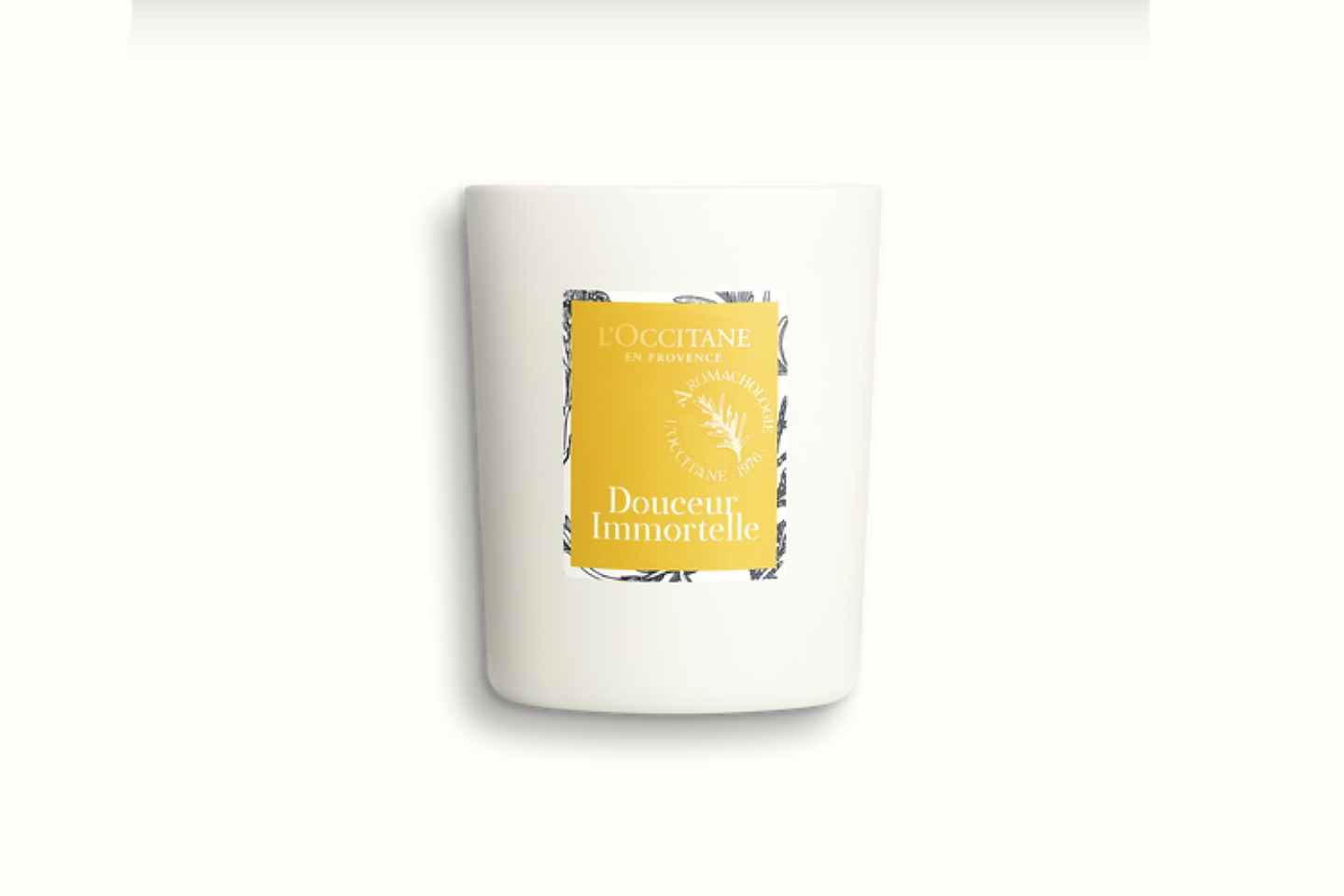 $29
Shop it
Available at L'Occitane
L'Occitane recently launched a new home collection, and this uplifting candle is in its roster. It uses essential notes with notes of basil, cypress, and eucalyptus, and is subtle in nature, making it perfect for those who like lighter fragrances.