31 Useful and Funny White Elephant Gifts to Give This Holiday Season
From karaoke microphones to cell phone jails, people will be fighting over these picks.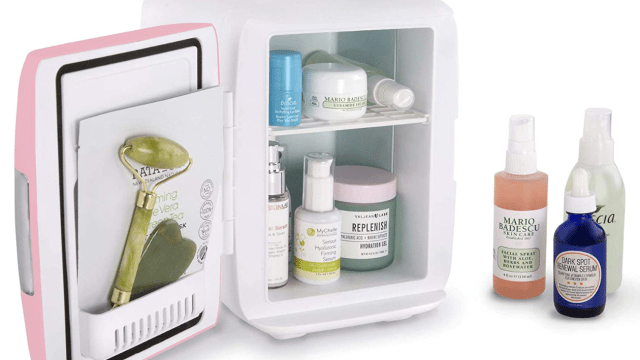 'Tis the season for holiday shopping, and we always have mixed feelings about this task. Finding the perfect gifts for our loved ones is exciting, but it can also be stressful, which is why we love when a group opts for a simple, lighthearted gift-giving option: white elephant gifts.
What is a white elephant gift exchange?
For those who haven't participated in a round of the white elephant gift exchange, here's how it works: Everyone participating comes with one gift in hand. These can be funny (whoopee cushion, a jar of pigs' feet), useful (fuzzy socks, candles, lotion), or a mix between the two (meme wine labels, Cards Against Humanity). All of these gifts have appeared in my family's white elephant gift exchanges—seriously, no joke about the pigs' feet.
Next, everyone draws numbers, and the game begins! The first person picks a random gift, and the second person can either steal that gift or choose their own. This continues until all of the gifts have been opened, and finally, the person who drew number one gets to pick amongst them all. It makes for an exciting, inexpensive, and comical gift exchange. (And okay, sometimes it's a little mean, so play with people who find the fun.)
So, how do I choose a white elephant gift?
Whether you're playing with a small group of friends or your first holiday season with your S.O.'s family, white elephant gifts just make things more fun. However, the options are endless when it comes to white elephant gifts, and ideally, you need to choose a gift that would be well-received by many different types of people participating.
To help you win the "best white elephant gift" award this year (not that it's a competition, but we are competitive), we narrowed down our 31 favorite gifts for you to choose from.