9 Best Wedding Trends for Millennial Couples in 2023
We're calling it now: bridal maximalism, heightened authenticity, and non-traditional details.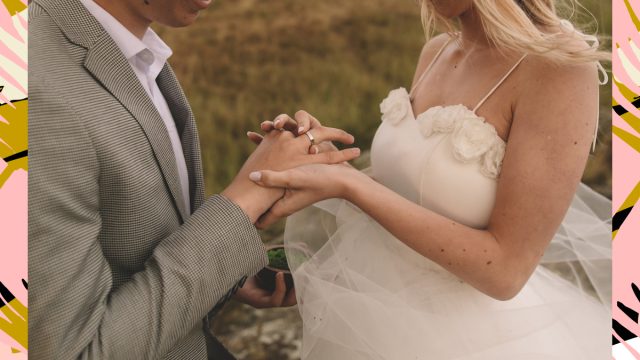 We're officially in the midst of a wedding boom—the biggest we've seen since 1984—so if you're happily planning away know that you're in great company. We saw about 2.5 million weddings in 2022, and similar numbers are expected for 2023. 
What's this mean for you? Well, for starters, now's the time to secure your venue and all your vendors since many will become booked as time passes. Second, it means you've got a host of wedding trends and ideas to draw inspiration from thanks to the abundance of weddings that have already taken place and that are being planned as you read this. 
Whether you're fully in the throes of wedding planning or are contemplating plans from afar, consider incorporating some of the top wedding trends for millennial couples in 2023. 
RELATED: 20 Best Date Night Movies to Watch With Your Partner
1. Unofficial Officiants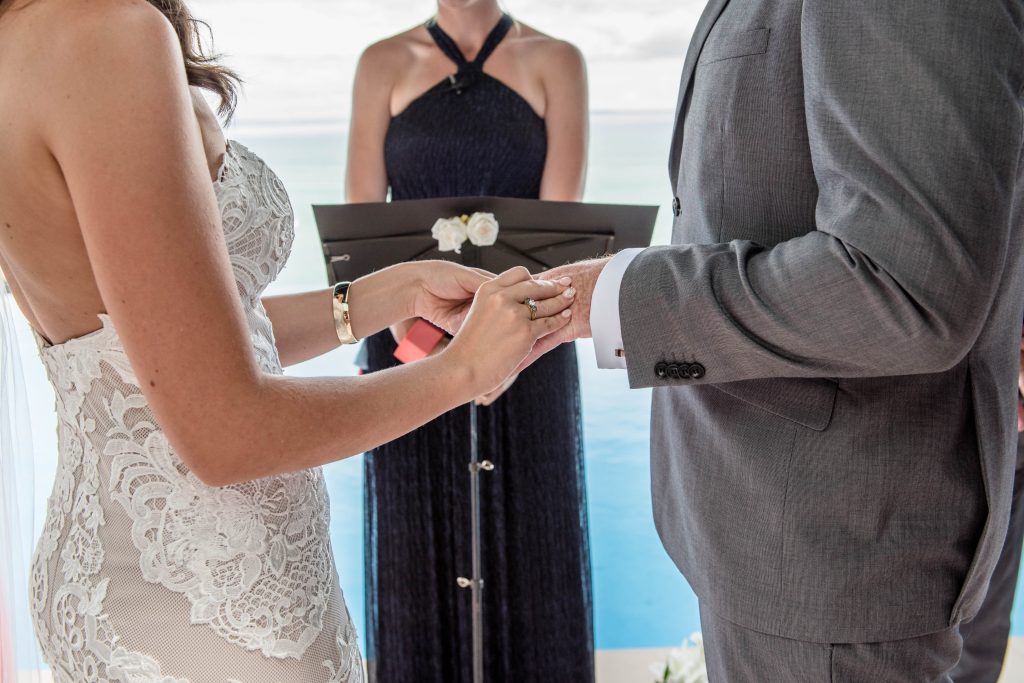 Many millennial couples are passing on the priest or formal officiant and instead opting for a friend or family member to wed them. 
"Couples want for their ceremonies to feel extremely authentic to who they are, so about half of all couples getting married in 2023 have chosen to have a friend or family member officiate the ceremony rather than a more traditional or religious figure," says Emily Forrest, director of communications for Zola. 
She adds that this leans into the greater wedding trend of making sure each part of the ceremony and reception is personal and intimate.  
2. Wedding Maximalism 
More is more when it comes to 2023 wedding trends, so don't hesitate to go big. Think non-traditional wedding gowns, multiple outfit changes, week-long parties, and extravagant details.
"Recently, I've seen a lot of brides wanting to mix things up, dropping the traditional white gown for a pop of color, ice blue, or blush colors. I've also seen the grooms get involved, too. Grooms are now deciding to have multiple outfit changes," says Jung Lee, event architect and founder of Fête, Jung Lee NY, and Slowdance. 
Lauren Kay, executive editor for The Knot, agrees. She postulates that the rising popularity of period dramas has played a role in this trend along with a desire to throw a serious party following the pandemic's grueling, buttoned-up years. 
"You should feel like yourself on your wedding day, full stop," says Kay, "but if this trend speaks to you, there's so many ways to bring it to life. Go all in with a ballgown with an oversized bow or opt for an accessory like gloves which can allow you to embrace the trend without fully committing." 
3. Direct Flash and Blur-Motion Photography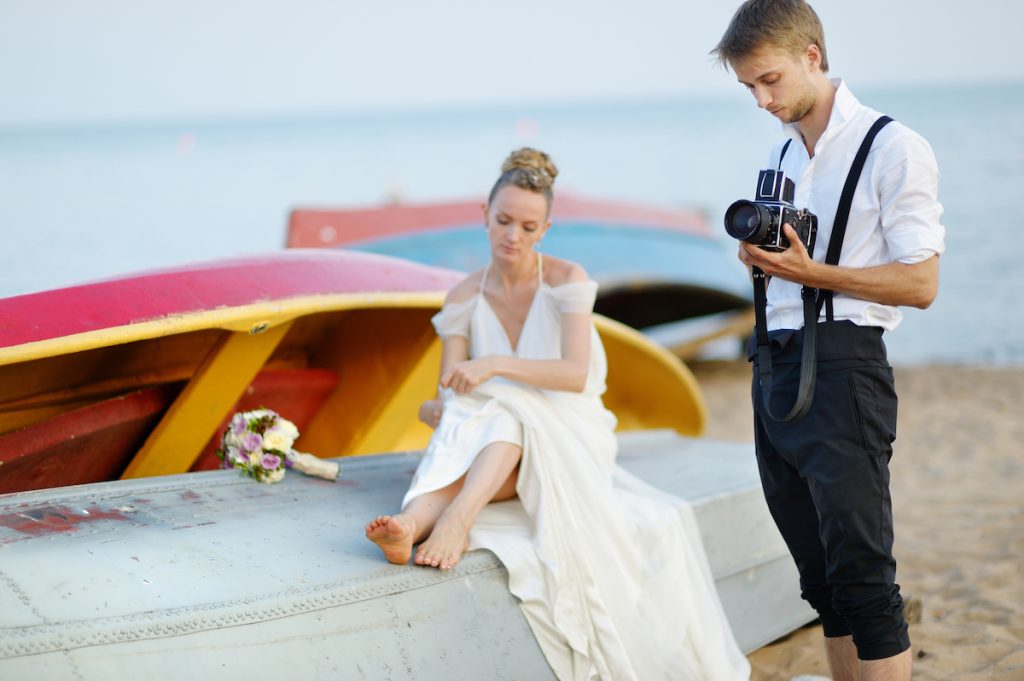 Retro-style photography is definitely a 2023 wedding trend, with direct flash, blur-motion, and even straight up film photography. 
"These styles of photography are emerging as an additive vibe to wedding photography that was previously found in blooper folders," says Brittny Drye, founder and editor-in-chief of Love Inc Magazine. "Now, photographers are adding it to their shot list and couples are loving the candid, artistic value that it brings when it's done intentionally." 
These photos are more "in addition to" special shots that offer an organic, intimate feel. If you like this style, make sure to seek out photographers who've been able to perfect the art and feature it in their portfolio. 
4. Bridal Brunches
It's no secret that millennials love brunch, so it makes sense that they'd be game for a fantastic, over-the-top wedding brunch with food and drinks. 
"We are seeing couples skip the traditional wedding venue and decide to host their wedding at their favorite restaurant instead," says Maggie Lord, head of wedding planning at David's Bridal. "When hosting a brunch wedding I suggest including both traditional brunch foods like French toast and mimosas while also getting very creative and including items such as an over-the-top bagel station, a decadent donut wall, a cereal creation center or even a hot cocoa bar." 
If you like the idea of a wedding brunch but still want the traditional evening dinner, consider extending the party to the morning. 
5. Night Luxe Vibes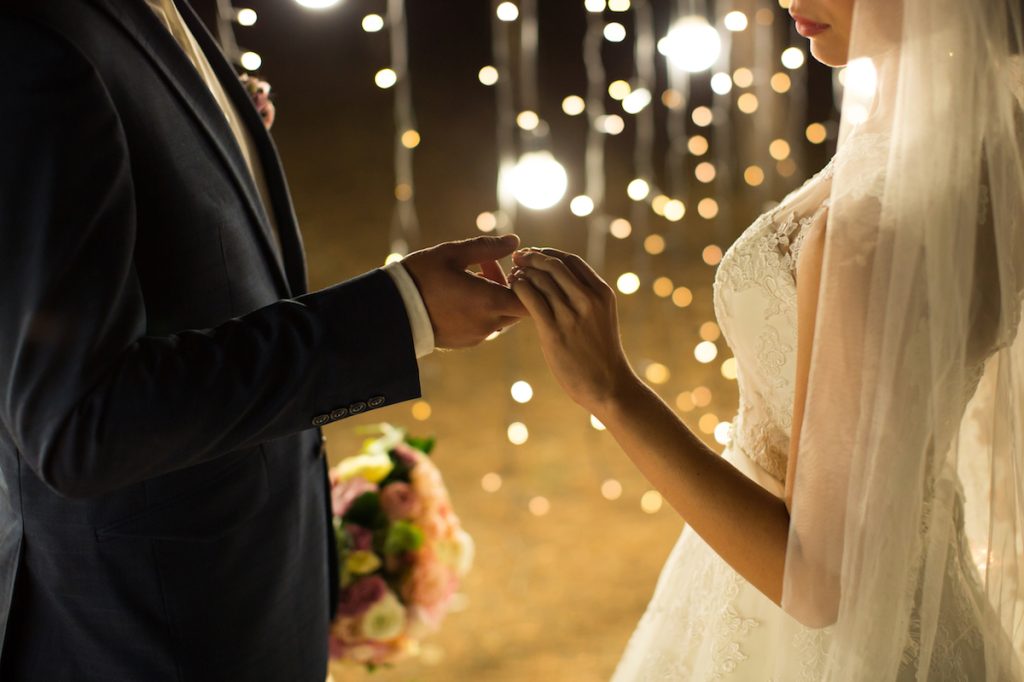 As a contrast to wedding brunches, many millennial wedding couples are still leaning into the traditional evening wedding but opting to take it up a notch a la "night luxe" vibes. Think: high glamor, opposite of understated, grandiose gestures. 
"It's about indulging in extravagances from sequin dresses to caviar—all after the sun goes down," says Kay. "This vibe is synonymous with celebrations, making it the perfect energy for I-dos. It's a moody vibe and a reason to class things up. Flash photography, french fries, and sparkle are all included."
Kay adds that this aesthetic originated on TikTok and continues to captivate. It's an after dark evolution of the roaring '20s vibe we saw in 2022 weddings, and lends the perfect balance of sophistication and fun. 
6. Unexpected Processionals, Recessionals, and Reception Entrances
From making grandma the flower girl to orchestrating a grand entrance into the reception hall, 2023 wedding couples are keen on putting their own unique spin on these otherwise traditional details.
"Social media and these types of choreographed moments going viral have definitely increased the popularity," says Drye. She cautions against forcing it, though. "If you're wanting to incorporate this trend, make sure it goes with your own personality, not just because you saw it on TikTok!" 
7. Digital Everything
Millennials are eco-conscious, game to save money, and eager to tackle their to-do lists. Leaning on digital accomplishes all of the above. 
"Millennials have been raised communicating in a digital world, so it makes sense they would use digital tools for their wedding," says Lord. "Couples are skipping the traditional printed invitations and opting to send out digital ones instead. I have even seen personalized QR codes guests can scan to obtain wedding details, registry information, and to RSVP to the wedding." 
They're also using websites to communicate information and display gift registries, and sending out digital thank you cards, as well. 
8. Upcycled Details
Along with going digital, millennial wedding couples are embracing second-hand items to bring their wedding vision to reality. In fact, Forrest tells us that roughly 19 percent of couples in 2023 are planning to thrift their wedding look and/or wedding elements. 
"As couples remain conscious of their budgets and the planet, they are able to save money as well as snag very unique pieces by upcycling items that have been used. Couples are also very focused on sustainability and decreasing the waste aspect of having a huge event," Forrest says. "Shop consignment and thrift stores either online or in-person. Have patience and think outside-of-the-box. For example, a wedding dress does not have to necessarily be purchased at a bridal store." 
9. Unique Outdoor Tents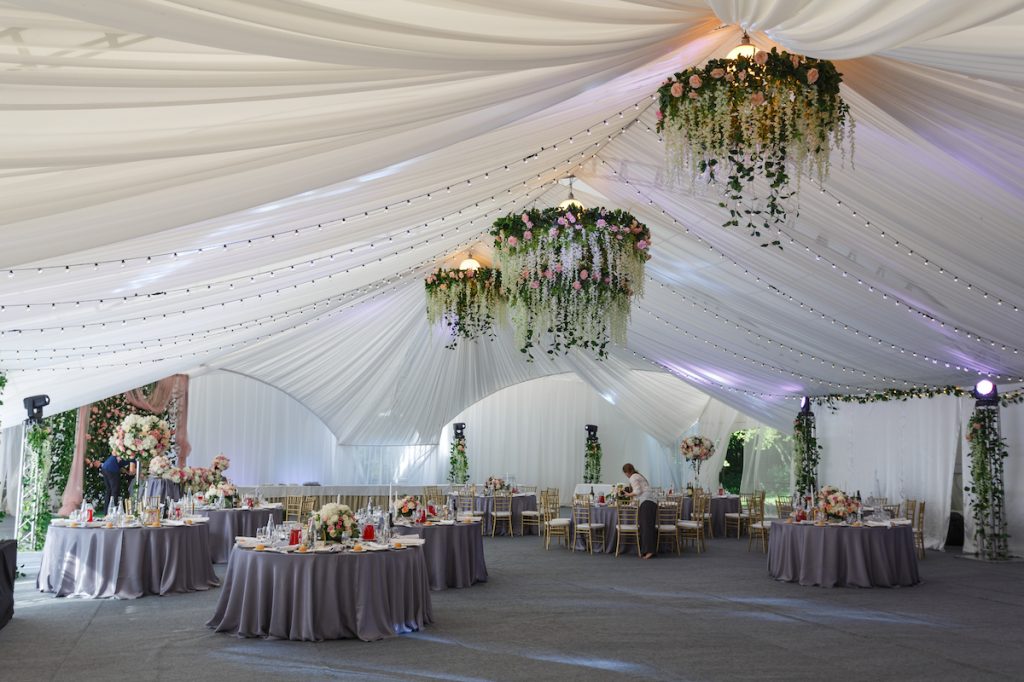 We're calling it now: unique tents will be a major 2023 wedding trend among millennials. A tent allows you to achieve this cozy ambience and intimacy of having all your nearest and dearest gathered under one (see through) roof. The trend originated during the pandemic wedding when alfresco was the default, and has since been adapted.
"The rise in popularity of outdoor celebrations has made way for a lot of creativity on the tent front," explains Kay. "[For instance], glass tents allow you to appreciate the surrounding landscape while being shielded from the elements. Frame tents give the feel of a modern structure, and pole tents have an utterly romantic quality about them, especially when festooned with blooms." 
If you like the tent vibe, search for venues that have existing marquees on property since tenting can be expensive. Alternatively, look for large lawns or open spaces that allow you to get creative with the style and design of your structure. 
Wendy Rose Gould is a veteran freelance lifestyle reporter based in Phoenix, Arizona. She covers travel, wellness, pets, and beauty.
Read more