This is the best wedding guest dress for your zodiac sign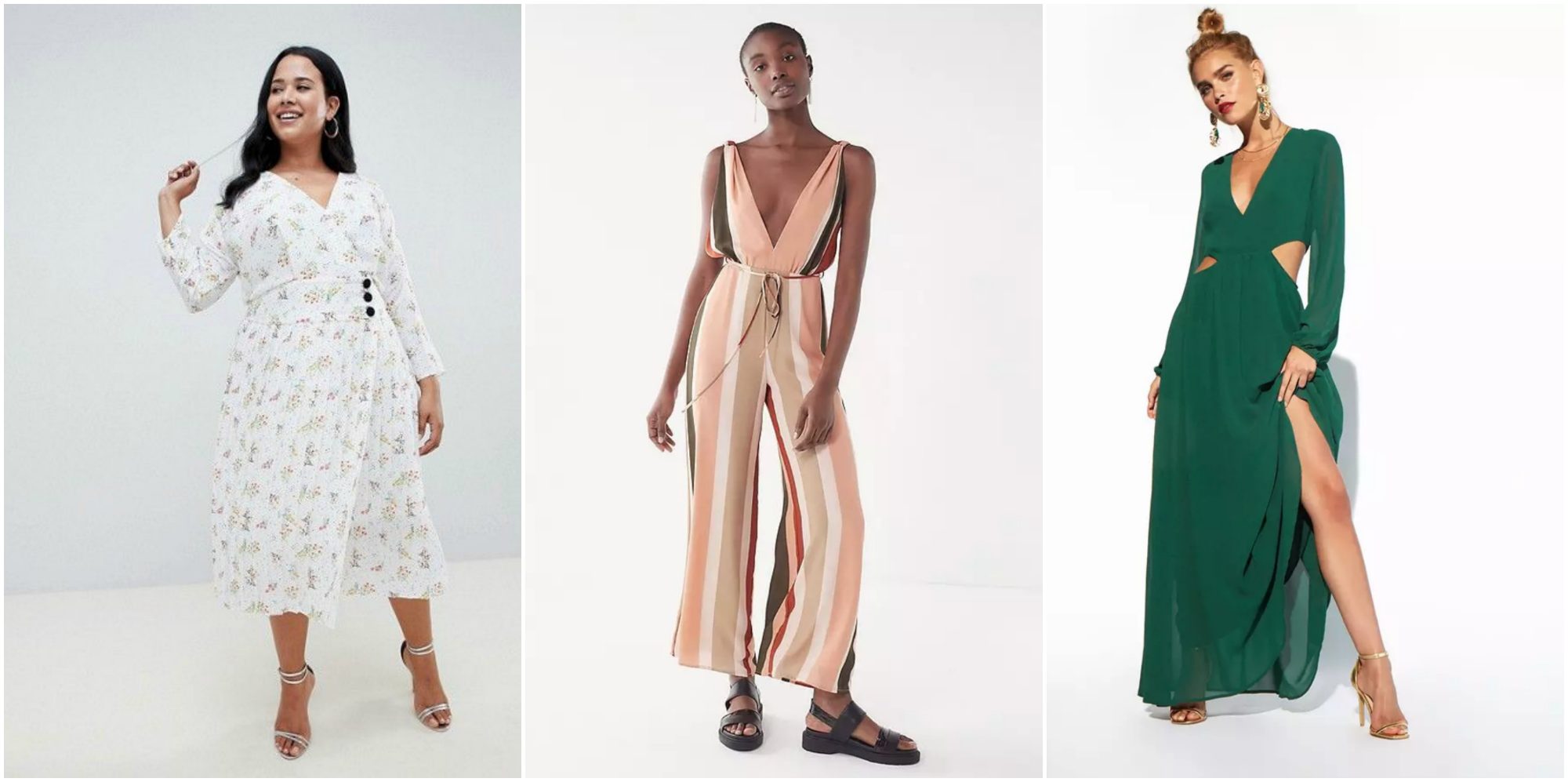 It's wedding season, and no doubt you'll be attending at least one fête this summer. Not only do you have to choose the perfect gift for the betrothed, but you also have find something to wear. Do you recycle something from a previous wedding, or do you splurge on something new? And if you're looking for a new wedding guest dress to wear, well, where do you even start? The choices are endless, which is why you might want to consider letting your zodiac sign take the lead on deciding your wedding guest wardrobe.
Your zodiac sign is basically a personal stylist—minus the $$. By channeling the vibes and traits of your sign, not to mention its power color, you can choose a dress that suits you to a tee. Dance floor, look out!
ARIES
You're bold, vivacious, and absolutely adore the color red. Plus, you're never one to shy away from the dance floor, so you need a dress that moves.
TAURUS
At heart you're an earthy sensualist who doesn't love a lot of glitter, but you do like something pretty, flattering, and pleasurable for all the senses.
GEMINI
You like a unique look that shows off your dual personalities—outgoing and super intellectual. A bold print with a classic silhouette is your go-to for your fun side.
CANCER
You love a classic look that also speaks to your romantic side. Think ethereal, beautiful, and angel-like. And it also has to feel ultra cozy because you love your comfort.
LEO
Let's be real, Leo, you love some glam. But it's important to remember that it's not your day, so rein it in a little bit. Express your fun-loving self, but don't steal the bride's thunder.
VIRGO
You're a demure minimalist who also doesn't mind playing with a little modern styling. Above everything else, the more tailored it is, and the more simple it is, the better.
LIBRA
You're a huge fan of the romantic lewk. Anything feminine, soft, and frilly is your jam. You would also prefer a dress that helps you move because you'll be flitting around like the social butterfly you are.
SCORPIO
You have an edgy, sexy style that reflects your passionate and intense energy. To harness those vibes—it is a wedding after all—your best bet is to choose something understated but unexpected. And, of course, black.
SAGITTARIUS
You have a go-with-the-flow spirit, which is reflected in your fashion. You'll choose a dress that speaks to you in that moment. Being the independent, sharp-witted woman you are, choose something bold but also playful.
CAPRICORN
You're the picture of timeless elegance. You prefer anything that's classic, structured, and Audrey Hepburn-esque. Basically you want a dress that can stand the test of time and still turn heads.
AQUARIUS
There is no one quite like you, which is why everyone adores you. Your style is unique, personal, and always fun. Choose a bright color and something that speaks to your individualistic soul.
PISCES
You're the boho princess of the zodiac. Anything that's flowy, dreamy, and free-spirited like you is the dress you want to wear. And if it reminds you of water? Even better.
With these star-chosen picks, your wedding guest dress choice can't go wrong. But we know no matter what you choose, you will rock that dress like you were born to wear it.