This is the best wedding dress style for your zodiac sign, so let the stars be your stylist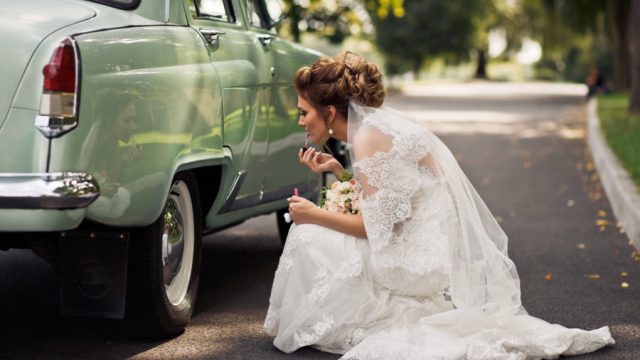 Deciding on the best wedding dress for yourself is one of the biggest style choices of your life. After all, your wedding dress communicates a lot about you: It's a sartorial statement made to your beloved and your guests—and provides a reflection of your personality and relationship. Basically, it's the ultimate stylish imprint of your big day. So what would you like yours to say?
Since the search for the best wedding dress can be near impossible, you might consider turning to astrology for some much-needed guidance. Your zodiac sign can determine your best qualities and features, as well as help point you in the right direction. Which is why we teamed up with Kellee Khalil, founder of Lover.ly, a digital destination for brides, to help you say yes to the dress, according to your zodiac sign.
Your best wedding dress could be exactly the style you've always had in mind, or it might totally surprise you.
You might find that your zodiac sign calls for a sleek gown when you've always pictured something with tons of tulle, or perhaps your sign demands something that's not even close to a traditional wedding gown (we see you, Aries). Read on to find out which look Khalil thinks works best for your zodiac sign, and don't be afraid to give it a try the next time you're at a wedding dress shopping appointment.
Aries
Common traits: confident, bold, leader
"Aries brides aren't afraid to try a new trend on their wedding day. They have the confidence to wear something that's slightly unusual or unexpected—like a wedding dress with a moto jacket or sneakers with a ball gown dress. They love having fun with fashion and aren't afraid to push the envelope."
Tarus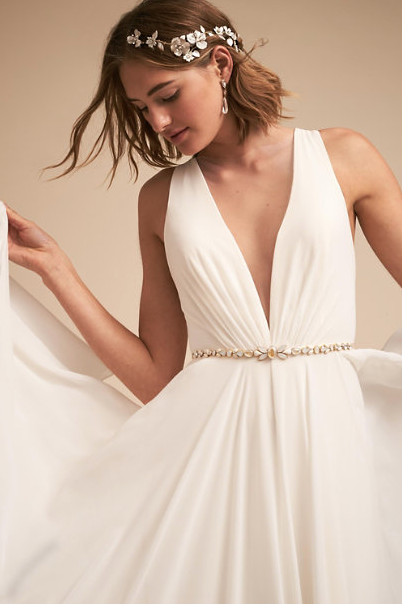 Common traits: sensual, old-fashioned glam, romantic
"Taurus brides are all about the old-fashioned traditions, but with an edge. So a classic wedding dress with a bit of sparkle and embellishment would be the perfect wedding dress."
Gemini
Common traits: unique, dual personality, likes to mix it up
"Geminis are stylish, but are notoriously known to switch and change their mind last minute—which isn't always a bad thing. So a dress that is classic but with a bit of an unexpected detail is the way to go."
Cancer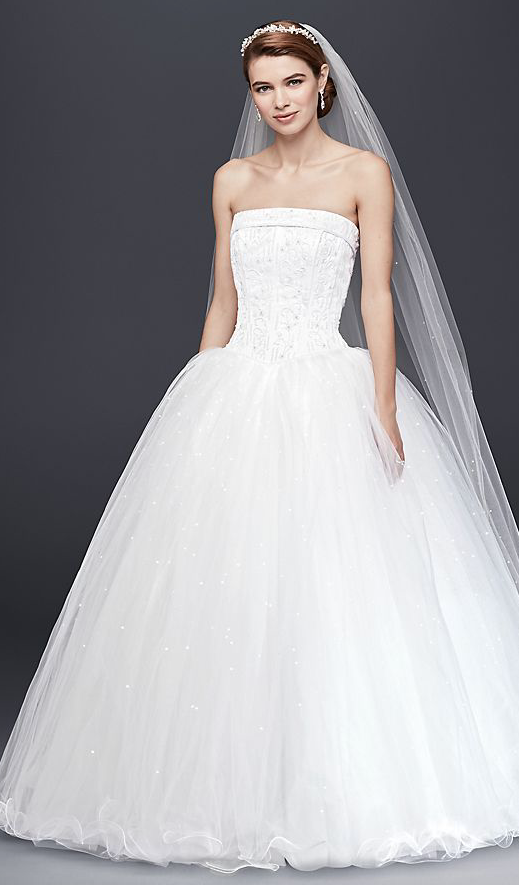 Common traits: traditional, family-oriented, emotional/sensitive
"The ultra hopeless romantic Cancer bride has been dreaming of this day since she was a little girl, so this silhouette is going to be a show-stopping number. It's going to have the dramatic skirt, sparkly bodice, and a gorgeous train to complement it perfectly."
Leo
Common traits: glam, wow factor, likes to be the star of the show
"The perfectionist Leo bride is going to be very meticulous when it comes to her wedding dress—and it's going to make everyone's jaw drop. They're going to want to wear a dress that will show off their best assets and be on-trend."
Virgo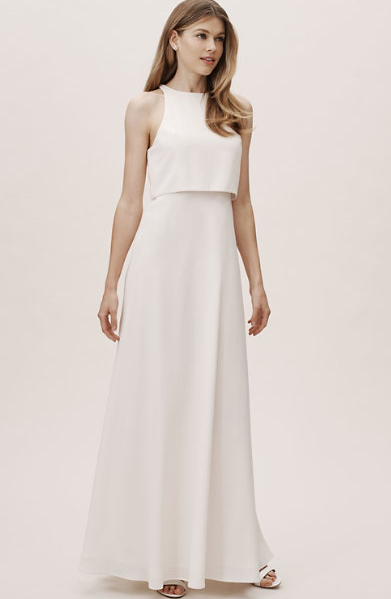 Common traits: practical, elegant, introverted
"The practical and shy Virgo bride is going to want to wear a dress that is sophisticated and practical—something that is romantic but still very classic. A clean white dress with pockets and flowy fabric is ideal!"
Libra
Common traits: romantic, feminine, flirtatious
"Libras are hopeless romantics and are flirtatious by nature, so a dress that embodies those characteristics is an absolute must. So a wedding dress with tons of lace and flirty details, like an open back, would look absolutely stunning on them."
Scorpio
Common traits: sexy, passionate, mysterious
"The passion-filled Scorpio bride wants their dress to showcase their best self and will not shy away from ultra sexy details on their big day. A curve-hugging dress with unexpected dramatic details would be the best choice."
Sagittarius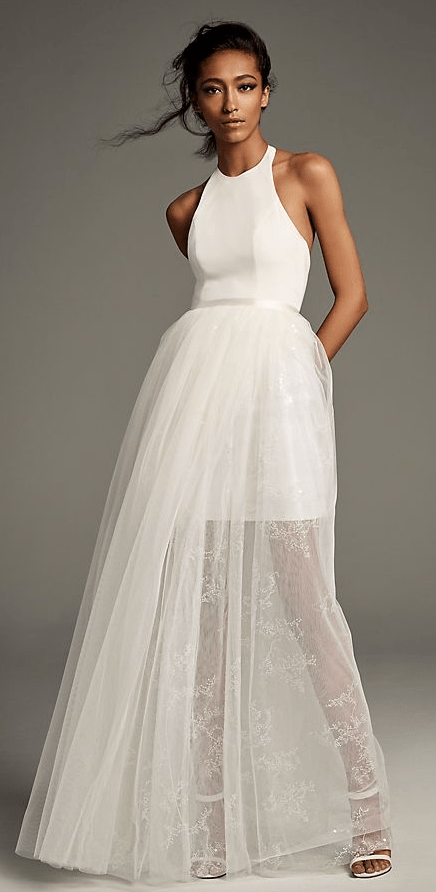 Common traits: adventurous, independent spirit, spontaneous
"Sagittarius brides love fashion and they wear things that best describe their inner personality, which is bubbly, whimsical, and spontaneous. So they're not going to be afraid of wearing a fashion-forward wedding dress because they have the innate confidence to rock it."
Capricorn
Common traits: sophisticated, structured, grounded
"Capricorn brides want to feel sexy and sophisticated with whatever dress they're wearing. They're true loyalists to their fashion choices, so their wedding dress is most likely going to look like something they'll want to wear again."
Aquarius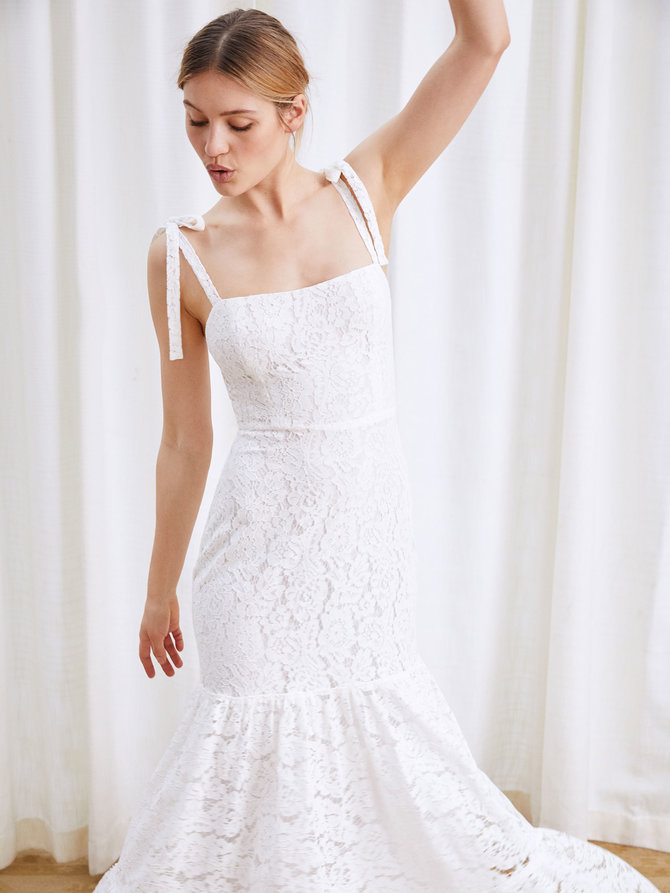 Common traits: eccentric, eco-friendly, fun
"The life-of-the-party Aquarius bride wants a non-traditional wedding dress that is beautiful but functional and supports a great cause. Whatever they end up wearing, they want to be able to dance in it and feel good about the purchase."
Pisces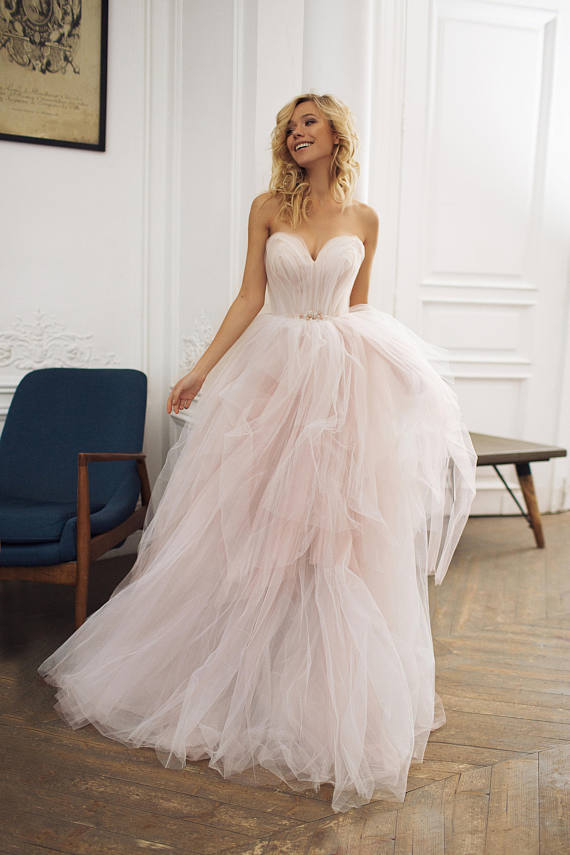 Common traits: dreamy, ethereal, unpredictable
"In life, Pisces brides are always coming up with unpredictable and original ideas. So on their wedding day, they're definitely going to be shocking their audience with a beautiful, but fashion-forward, wedding dress."
No matter what, when it comes to selecting THE dress, go with your heart. You'll be a beautiful bride.