The Best Vitamin C Serums to Buy if You're in Your Early 30s
These serums are key to correcting sun damage and preventing signs of aging before they start.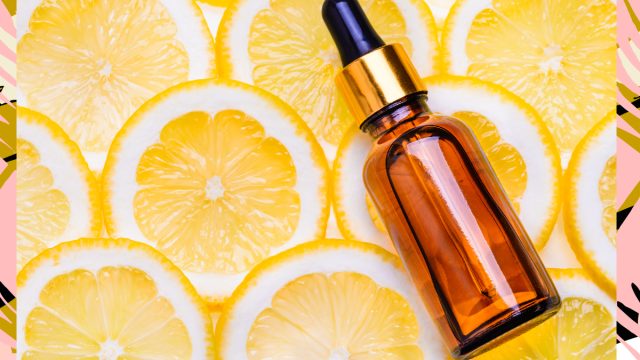 Did you diligently use sunscreen and wear hats every day throughout your 20s? If you're like most of us, you're probably seeing early signs of aging and sun damage by the time you reach your early 30s. Beach vacations, partying and outdoor adventures can all take a toll. These activities create hyperpigmentation from sun exposure, loss of volume and slower skin cell turnover.
"These may show up in the form of visible sun spots, fine lines and duller skin tone," says skincare guru and founder of clean beauty emporium Shop Good, Leah Kirpalani. "Important proteins like collagen and elastin also begin to break down faster, making expression lines more prominent."
Incorporating Vitamin C into your skincare regimen can help reverse existing pigmentation. And, because it's a powerful antioxidant, it can help protect your skin from environmental stressors and prevent your skin from forming sun spots. "Vitamin C inhibits the enzyme tyrosinase, which is necessary in our bodies to produce a pigment called melanin," Kirpalani explains.
RELATED: 30 Best Zodiac Tattoo Ideas
Vitamin C can be used both morning and night. It has high antioxidant properties that help fight off pollutants and free radical damage. This makes it perfect for layering under SPF in the morning.
Kirpalani recommends looking for serums in a dark or solid-colored bottle to prevent oxidation. Additionally, look for serums with droppers or pump tops because they are best for adequate dosing. "Look for a Vitamin C formula that includes Vitamin E," she says. "Not only is Vitamin E a powerful antioxidant on its own, but it actually helps stabilize Vitamin C. If Vitamin C is not stable, it's not effective." Store your Vitamin C serums and creams in a cool, dark place. Pay close attention to expiration dates and any changes in color or odor, which might indicate oxidation.
Here are six Vitamin C serums to try: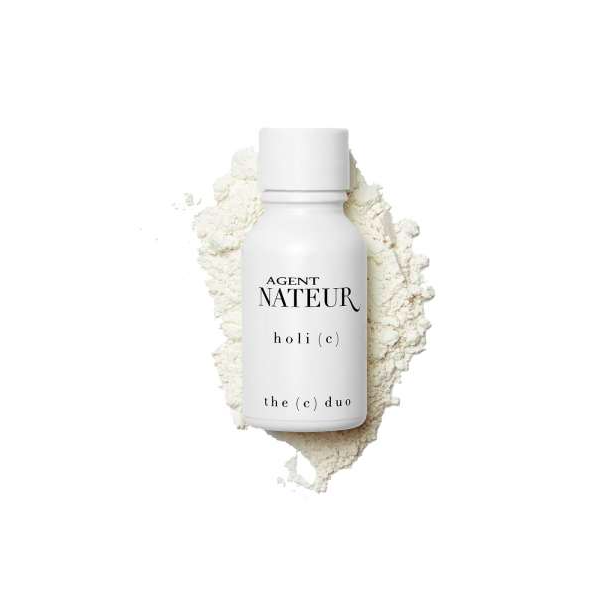 Price: $128, shop-good.co
This unique serum comes in a dry powder form, which prevents oxidation. "Sodium ascorbyl phosphate is a potent but gentle Vitamin C that is known for its stability and bioavailability," Kirpalani says. She recommends this one for post-inflammatory acne healing. "It is also paired with Calcium Ketogluconate, which can help keep new breakouts away, and my skin feels toned and together when I stick with this Vitamin C for a few months in a row."
OSEA Anti-Aging Sea Serum
Price: $88, shop-good.co
"This is a beautiful vitamin C serum that not only targets aging but supports the barrier with its seaweed, niacinamide, ceramides and natural peptides ingredients," Kirpalani says. Female founded and family-operated, OSEA makes all its products in California. They're also vegan and cruelty free. This serum in particular feels silky smooth and quickly absorbs into your skin without leaving any residue.
Dr. Dennis Gross Vitamin C Lactic 15% Vitamin C Firm & Bright Serum
Price: $85, drdennisgross.com
This serum works on lightening and exfoliating, and Kirpalani says 15 percent is a good middle ground for beginners. Due to the exfoliating nature of the lactic acid, Kirpalani recommends using this one at night. The lactic acid may cause a light tingling sensation, but that just means it's working. Apply four to six drops on clean, dry skin and press gently into your face. Take care not to overdo it, or your face might feel a little sticky.
GoopGlow 20% Vitamin C + Hyaluronic Acid Glow Serum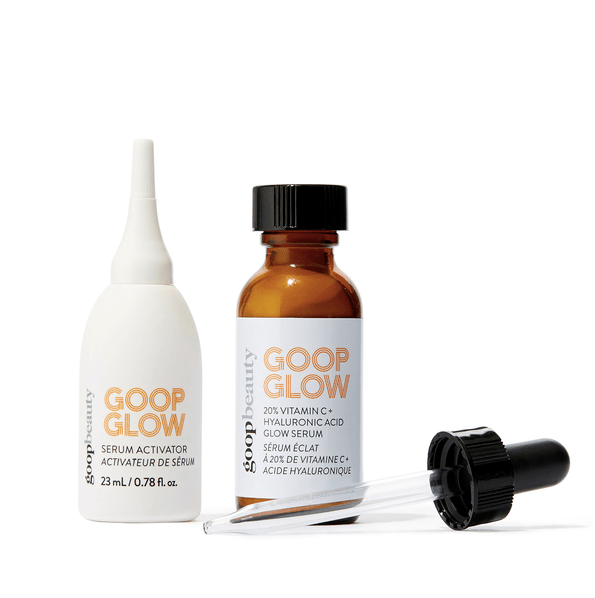 Price: $125, shop-good.co
This is the best-selling Vitamin C serum at Shop Good and Kirpalani says she loves the live mixing that takes place upon unboxing. "You simply mix the L-ascorbic acid and moisturizing hyaluronic acid into the dropper bottle, shake, shake, shake, and reap the benefits of its maximum potency that remains in its most active form as you use it up," she says.
Josh Rosebrook C Bright Complex
Price: $65, shop-good.co
"I love this product because the Vitamin C is coupled with ferulic acid and azelaic acid, which are both great for treating redness and inflammation in the skin," Kirpalani says. She recommends this serum for clients with post-inflammatory erythema. It's gentle and lightweight, helping to protect against environmental stresses throughout the day too.
Berlin Skin Carrot Seed Serum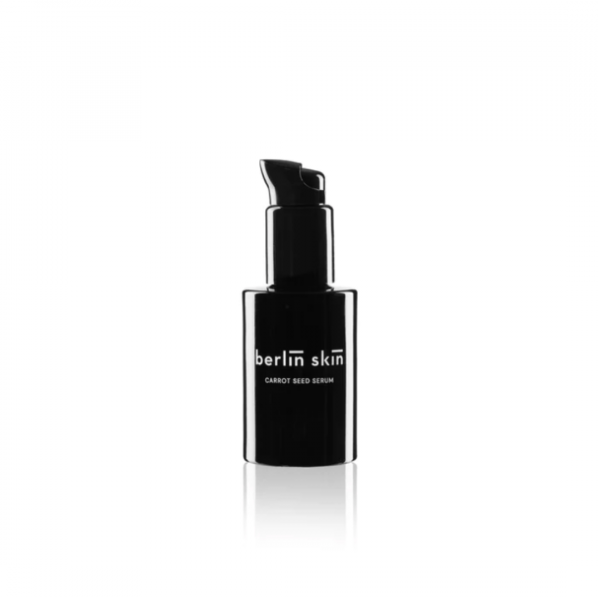 Price: $74, shop-good.co
Kirpalani says this is one of her all-time favorite serums for its brightening and healing properties. "It comes in a beautiful black glass bottle packed full of carrot seed, Vitamin C, raspberry, green tea, Coq10 and other powerful botanicals to keep the face hydrated, youthful, and luminous." This one helps lighten post-inflammatory hyperpigmentation too and the black glass looks super chic and protects the serum from exposure to sunlight.
Amber Gibson is a Chicago-based journalist specializing in travel, food, wine, beauty and wellness with bylines in Conde Nast Traveler, Travel + Leisure, Healthline, Chicago Tribune, NPR, NBC, Saveur, Bon Appétit, The Kitchn, Business Insider, The Daily Telegraph and many more.
Read more