These are the best TV apartments of all time
Television is one of the greatest inventions of all time because it gives us all a valid excuse to escape our lives and live vicariously through the fake lives of our favorite TV characters. What's even better than following your fave characters and seeing how much fun they have or what kind of trouble they get into? Obsessing over their apartments, duh!
Okay, so "obsessing" might be a strong word, but you know you've thought about what it would be like to have one of these TV apartments as your real-life home at least once or twice while watching your go-to shows. To feed your TV apartment addiction, we rounded up the best pads of all time below… prepare to get jealous.
16. Mary Richard's perfect pad. The Mary Tyler Moore Show was the show of the '70s and based on Mary's gorgeous apartment, we understand why. Her place was dainty and feminine and her wall collage with the giant "M" on it was way before its time.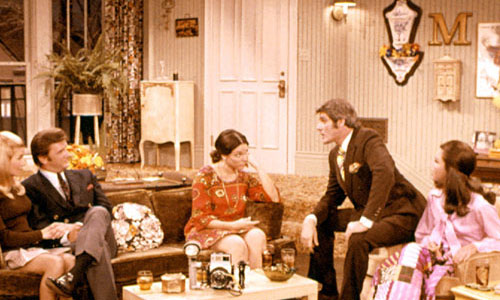 15. Carly Shay's tech-tastic apartment. iCarly was all about the technology and online world, but it should've been focused on Carly's perfect home. She lived in a three-story apartment that had a private elevator and was decked out in chic furniture that featured bright and bold colors.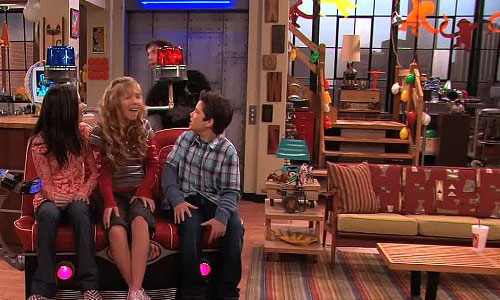 14. Sheldon Cooper and Leonard Hofstadter's bro-mantic apartment. This apartment is so much better than anything two guys would ever live in and that's why we love it. It is nerdy and smart and there is a place for everything.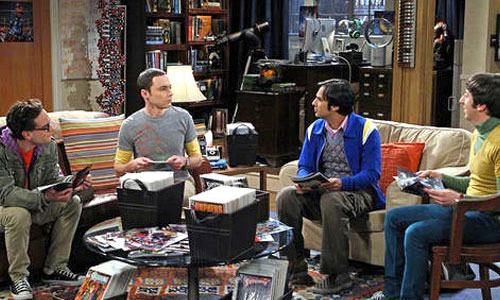 13. Rachel and Kurt's New York loft. Okay, there is NO way that these two could have afforded to live in such a funky apartment on Glee, but the place was so nice we've tried to forget how unrealistic it was to begin with. The exposed brick, star light and plenty of dance space, makes it a real NYC winner.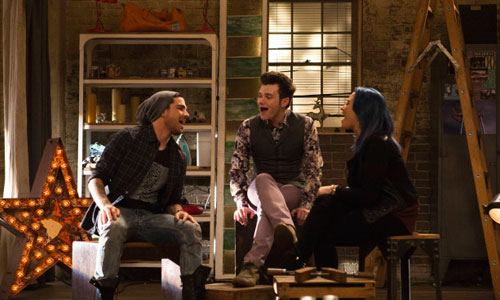 12. Penny's girl pad on The Big Bang Theory. Sure the guy's place is great, but Penny's place has that perfect feminine touch. Even if she drinks wine out of liquid measuring cups, and has teddy bears on her bed, it doesn't mean that her apartment isn't sophisticated and chic. We LOVE her blue couch.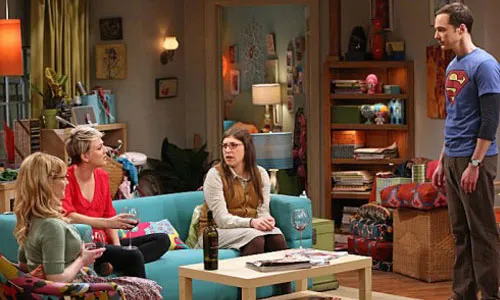 11. Frasier Crane's place on Frasier. The skyline of Seattle is a serious selling point for this pad. Plus, the eclectic decor and hilariously awkward striped chair somehow makes it totally homey.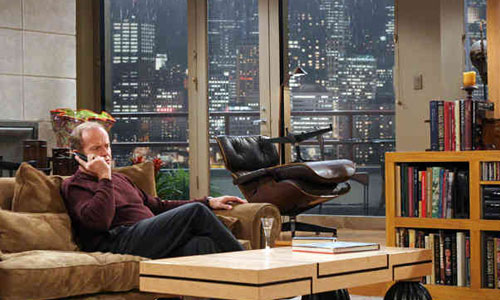 10. Max Black and Caroline Channing's not-so cheap pad. The Williamsburg apartment featured on 2 Broke Girls is pretty much too good to be true. It is artsy, fun and totally chic. Plus, it totally fits the young and wild vibe 20-somethings are striving for.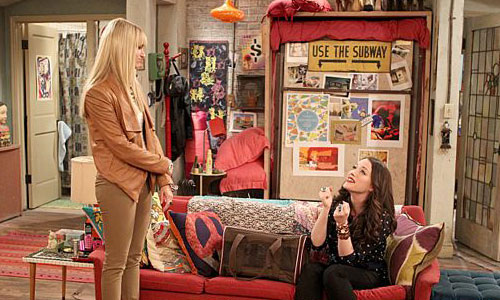 9. Ted Mosby's over-the-bar apartment. In addition the fact that Ted's place was above a bar on How I Met Your Mother, it was roomy, housed almost all of the gang at some point (not Barney Stinson, but whatever) and there were swords on the wall as "art." It was very cool.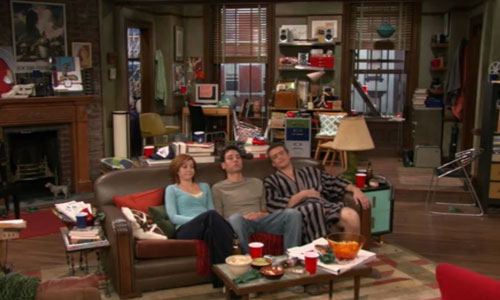 8. Soshanna Shapiro's girl power place. The ladies on Girls are a serious struggle on a weekly basis, but they do know how to live… well how to decorate where they live. We especially love Shoshanna's pretty apartment. She loves pink and blue and her home reflects her girly side.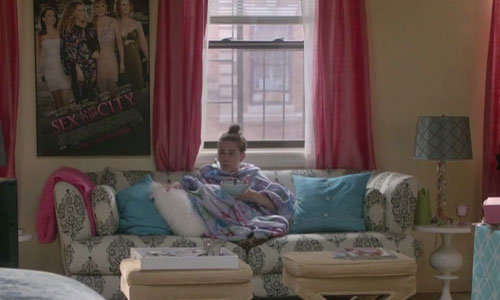 7. New Girl loft. Everything about the loft on New Girl is glorious. All four roommates are hilarious, their kitchen is massive and each room perfectly matches the characters' personalities. Plus, they have all those windows to bring in natural light.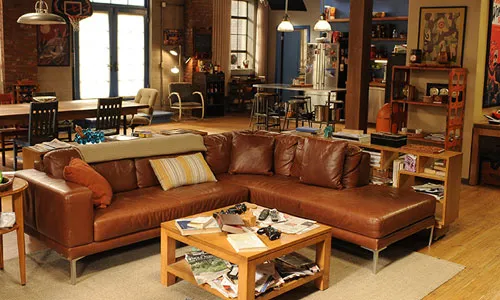 6. Logan Huntzberger's richie-rich apartment. Obviously, Logan was wealthy on Gilmore Girls, but we never expected him to have such an amazing apartment. It was originally a guys pad, but when Rory Gilmore lived with him in Connecticut it was truly the dream apartment.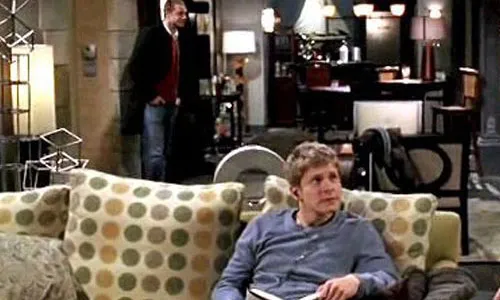 5. Valerie & Holly's sister space. What I Like About You was full of fun sister moments, but bonding in their beautiful apartment was probably our favorite thing to watch. Their place was two stories, decorated in a sophisticated manner and yet it looked lived in, in the best way.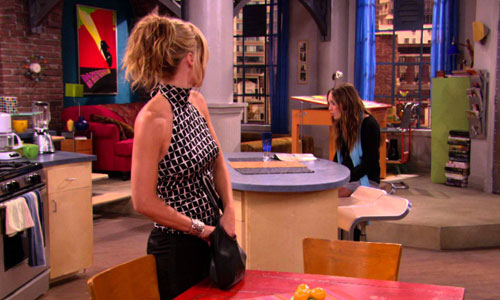 4. Serena van der Woodsen's flashy loft. Every flat, loft, or apartment on Gossip Girl was amazing, but Serena's family pad was clearly number one. The art that decorated the apartment was flawless and it was SO big.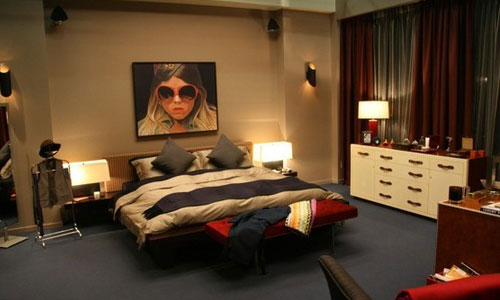 3. Carrie Bradshaw's fashionable pad. There were a lot of gorgeous apartments featured on Sex and the City, but Carrie's place was the best. She might not have used her oven (it was just another closet), but it was the ideal place. That closet alone was reason enough for it to be so high on this list.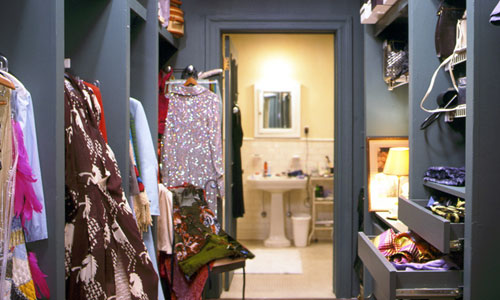 2. Mindy Lahiri's doctor-worthy place. Let's be honest even though Mindy lives with Danny Castellano on The Mindy Project, at his spacious loft, it's her apartment that we'd want to live in. It perfectly reflects her outgoing personality, has awesome furniture, and it screams fun.
1. Monica Geller's New York apartment. Hello, this Friends home is the greatest TV apartment of all time. If you don't want to live in a rent-controlled place in NYC that has a purple door with a yellow frame around the key hole then we probably wouldn't be friends. It is SO cute and great for hosting dinner parties or watching home videos of awkward prom moments.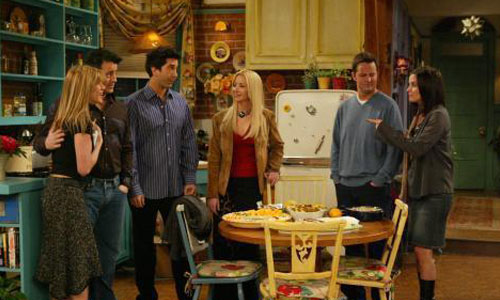 TV apartments might not be realistic, but we're not afraid to dream big. Fingers crossed we live in an apartment someday that is rent-controlled, has a massive closet and great neighbors like the TV homes we ogle over every week.