9 Tote Bags For Every Personality and Taste
There's something for everyone, from bookworms to reality TV aficionados.
The product recommendations in this post are recommendations by the writer and/or expert(s) interviewed and do not contain affiliate links. Meaning: If you use these links to buy something, we will not earn a commission.
We love chic designer handbags and purses as much as the next person — but they're not always the most practical choice, especially when we have errands to run. Who wants to risk damaging the gorgeous bag we spent months saving for by packing it full of clunky necessities?
That's where tote bags enter the chat. The tote bag has become increasingly popular thanks to practicality, affordability, and a fun opportunity for self-expression. Plus, they're amazing conversation starters — what better way to strike up a friendship with a new colleague or neighbor than by immediately recognizing a shared interest, whether it's reading or Real Housewives?
Thanks to e-commerce companies like Etsy, you can find a tote for pretty much any hobby, passion, or interest. And the (mostly) lower price points mean you can amass a collection and select the bag that fits your mood on any given day.
There's a plethora of tote bags available online and in stores, but we've rounded up our favorites for every personality and taste.
RELATED: 30 Best Zodiac Tattoo Ideas
1
For the bookworm: A Well Read Woman Is A Dangerous Creature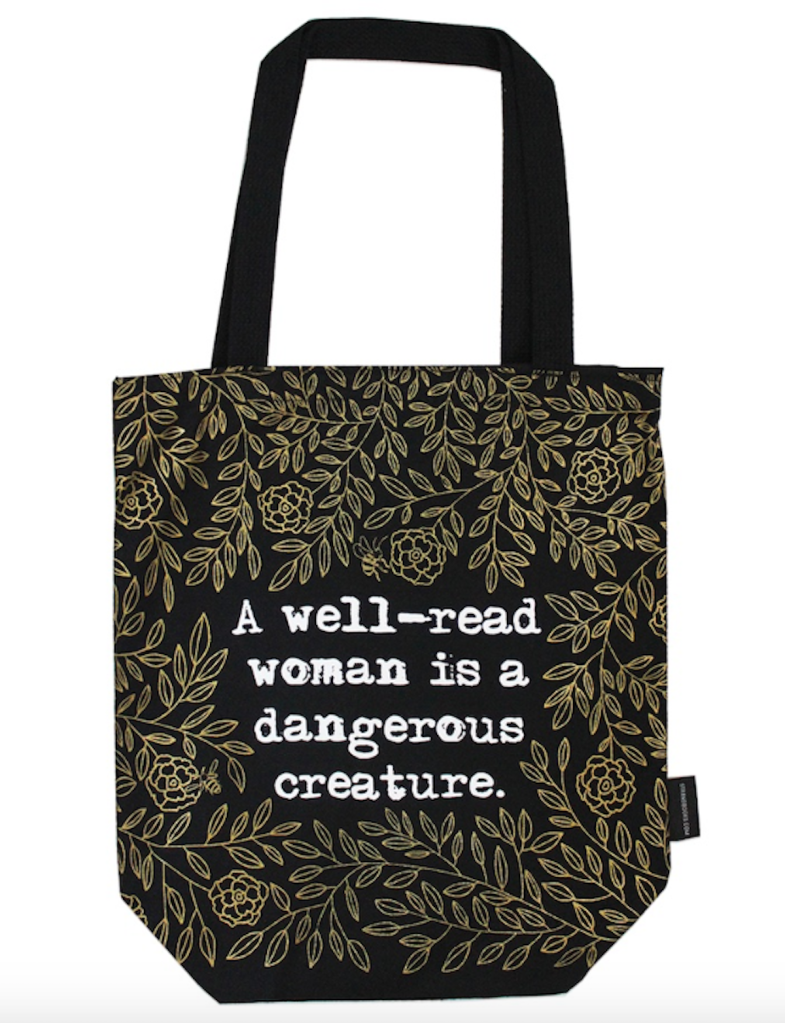 The Strand is known for its high quality totes and they're extra durable — after all, every bookworm has at least one book on hand at all times. And what better way to find your fellow book lovers and start exchanging recs STAT?
Price: $29.95 at thestrand.com
2
For the jokester: Emotional Baggage Tote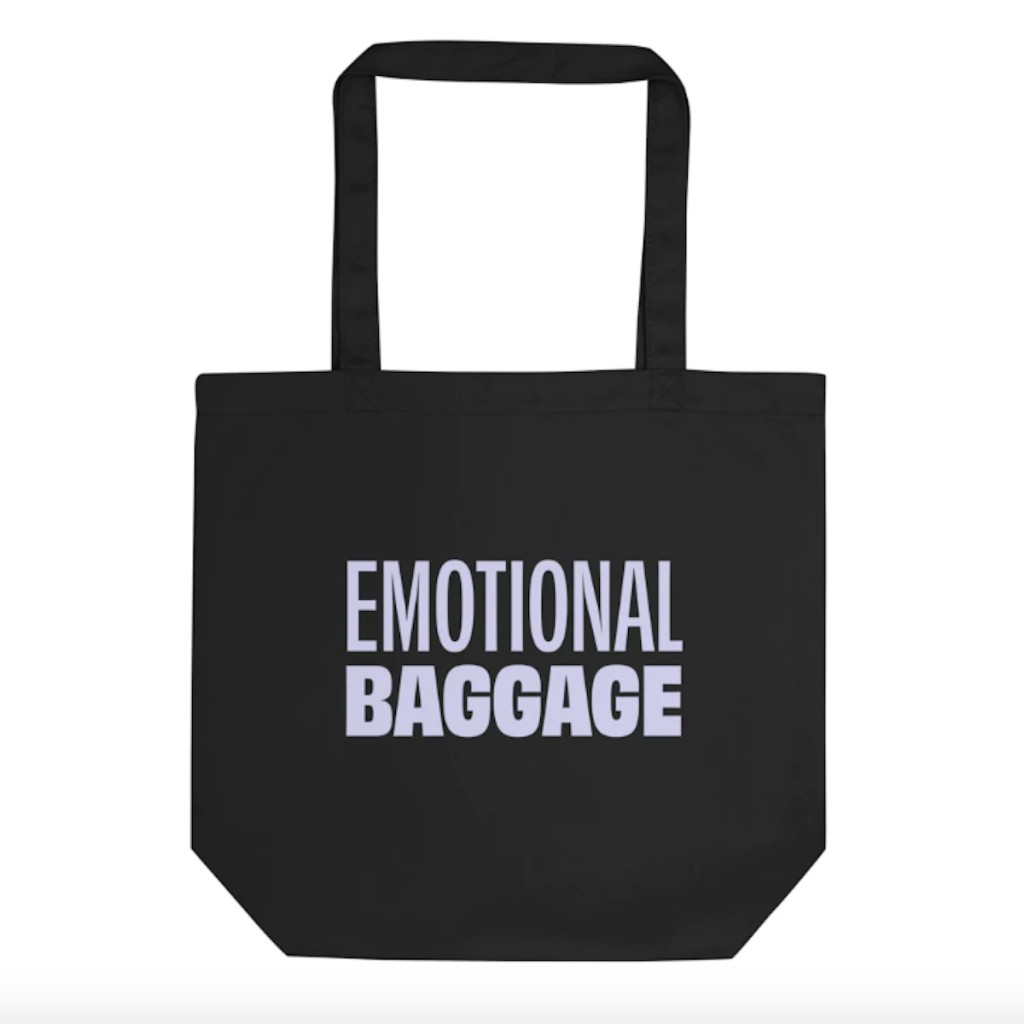 As Natalie Portman's Sam famously said in Garden State, "If you can't laugh at yourself, life's gonna seem a whole lot longer than you like." Life gets stressful for everyone — especially around the holidays — and if you love to use (slightly dark) humor to cope, this tote is perfect for you. 
Price: $25 at shop.betches.com
3
For the "Real Housewives" aficionados: Be Cool Tote Bag
Real Housewives has given us an abundance of memorable quotes, and the Countess has certainly pulled her weight in dishing them out. (Even Louis Vuitton makes mistakes, right?)
If New York isn't your franchise of choice, don't despair — Society6 has got you covered. If you prefer Erika Jayne's infamous "Tom's house was broken into…" spiel, there's a bag for that. Partial to Sheree's, "Who gon' check me, boo?" They've got that one, too, along with many others. Seriously, this site is tote bag heaven for Housewives fans.
Price: On sale for $21 at society6.com
4
For the person who loves all things personalized: East/West Tote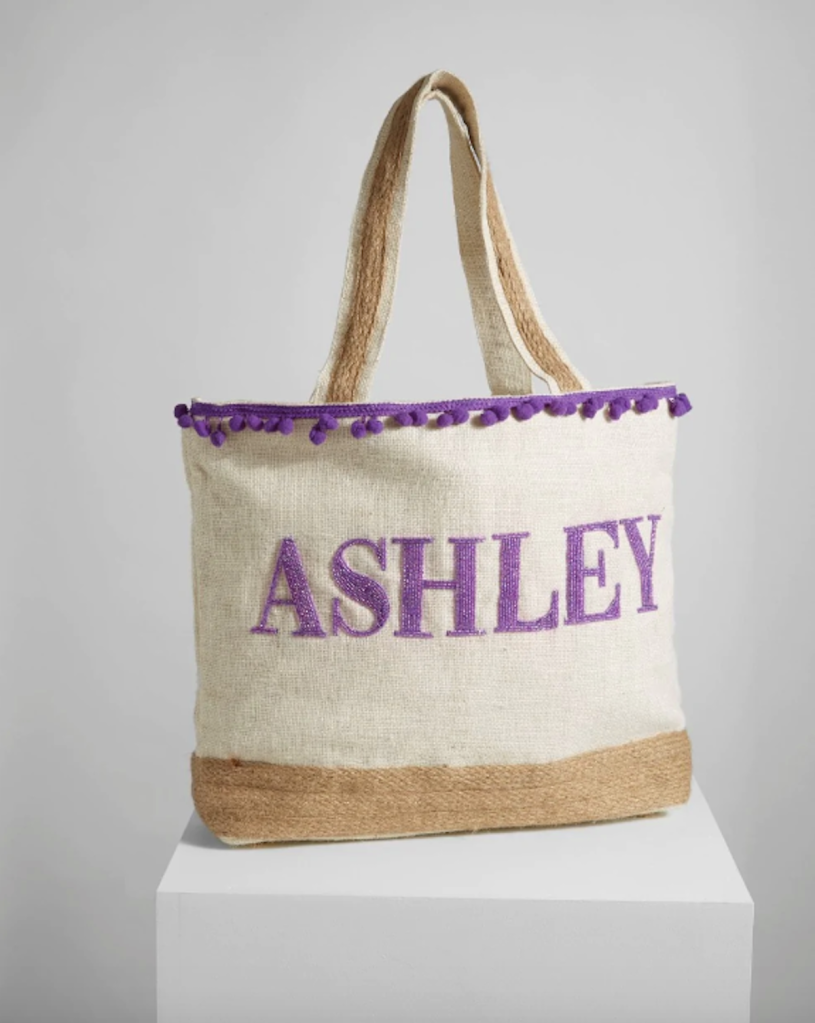 This one is definitely a splurge, but it's well worth it — especially if you love to have a hand in designing your tote. First, you can add personalized text or logos ranging from a simple monogram to an inside joke or personal mantra. You can also choose the color of the text and tassel (or skip the tassel altogether, although we highly recommend it).
The East/West takes the tote up a notch. It measures 20″ in width and 15″ in height and is handmade to order. Other features include three interior cards, a magnetic snap closure, and vegan faux silk lining.
Plus, it's even more gorgeous in person than it is onscreen. This tote is perfect for when you're out for the day and need space for things like a beach towel, book, change of clothes, and makeup pouch.
Price: $188 at islandtoeastside.com
5
For the environmentally conscious: Kate Spade New York Reusable Shopping Tote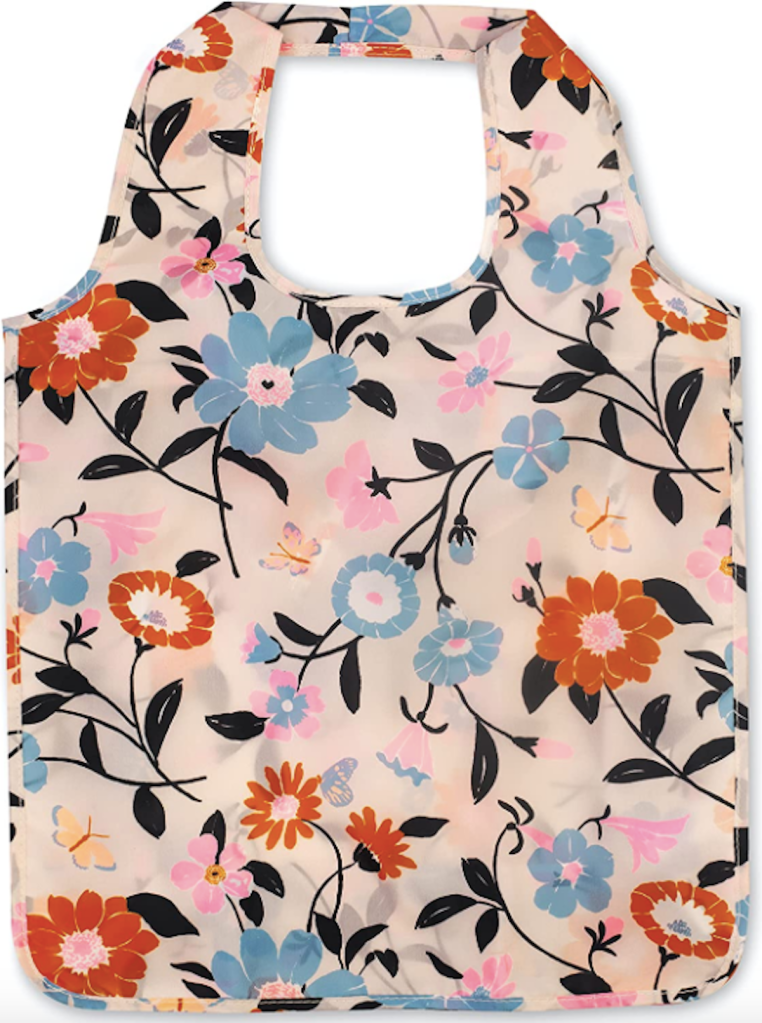 This eco-friendly tote bag comes with a zipper pouch, and it's ideal for grocery shopping in particular. Plus, it comes in Kate Spade's signature bright, cheery patterns that instantly bring a smile to your face. In addition to the floral print, it's also available in several dotted patterns, cheetah, and a bright pink option with "funday" text.
Price: $20 at amazon.com
6
For the art lover: Klee May Picture Tote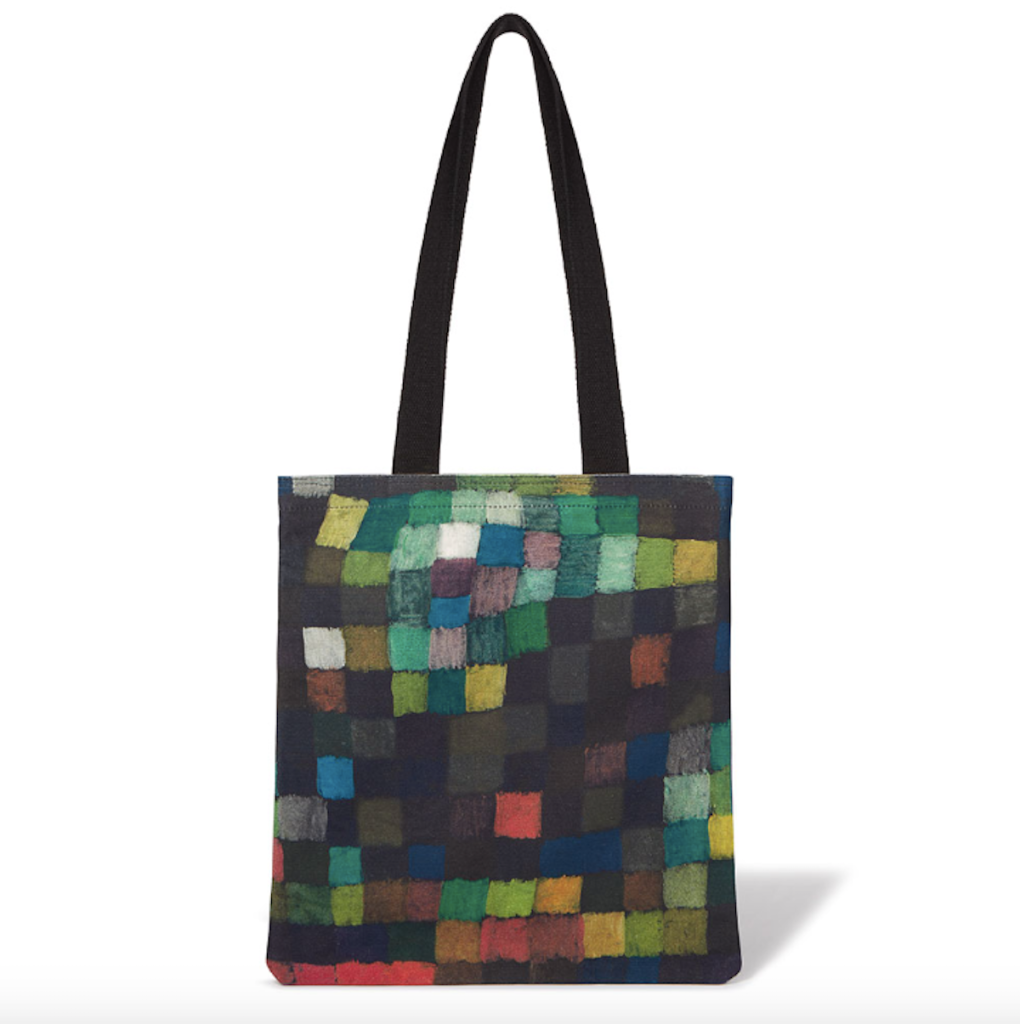 If you could easily spend all day wandering the galleries of an art museum, the totes available at the Metropolitan Museum of Art's gift shop are calling your name. If Klee isn't your cup of tea, the online shop has the same tote with prints from the likes of Cézanne, Michelangelo, Monet, Hokusai, and more. 
Price: $38 at store.metmuseum.org
7
For the outdoorsy: North Face Borealis Tote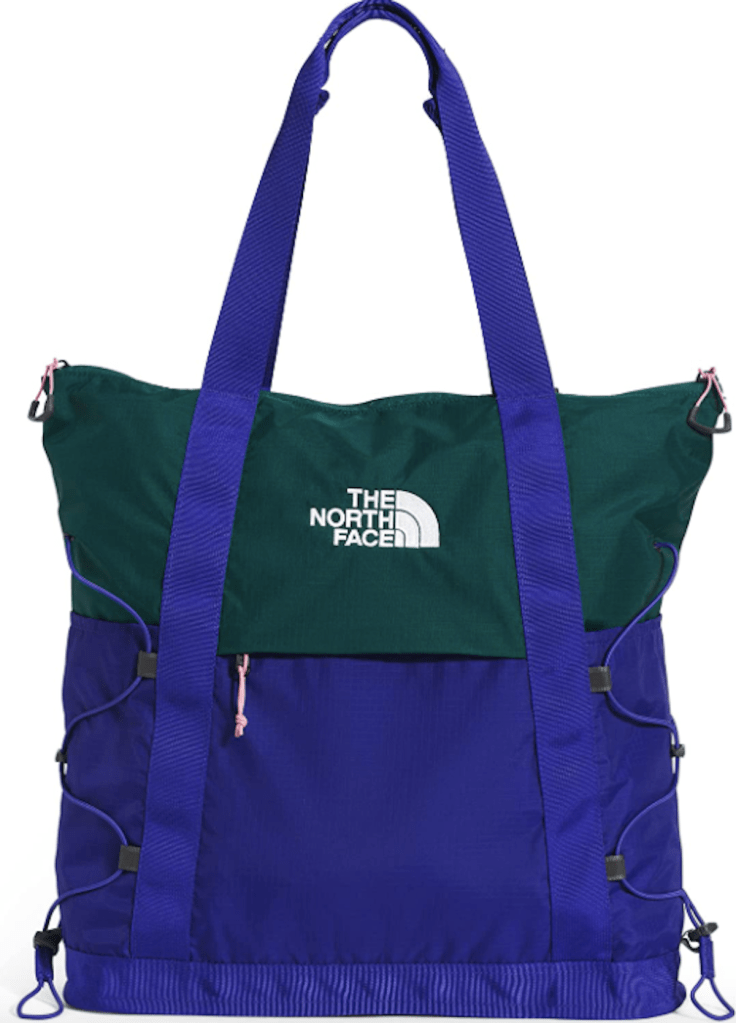 This just might be the most versatile tote bag out there. As a tote, it has compartments for your essentials, a padded laptop sleeve, and an external zip pocket that's perfect for securely storing items like your wallet and sunglasses. The Borealis Tote doubles as a backpack for a day hike — so you can find your new favorite tote and daypack all in one.
The tote is available in a variety of colors including black, heather gray, and slate rose.
Price: On sale for $55 at amazon.com
8
For the feminist with a plan: Feminist With A To-Do List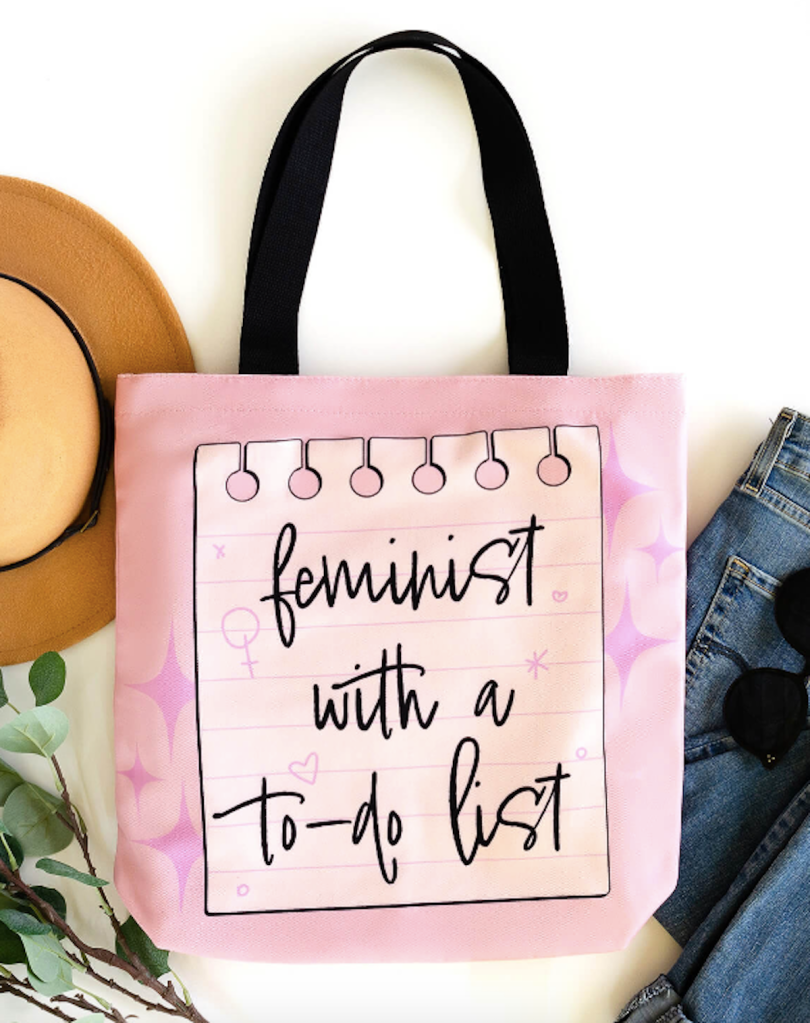 For feminists on a mission to defend and advance women's rights, use your tote bag to send a strong message: we're not going anywhere and we're sure as heck not giving up despite the recent devastating setbacks.
Price: $25 at thefeminista.com
9
For the avid traveler: Paravel Large Cabana Tote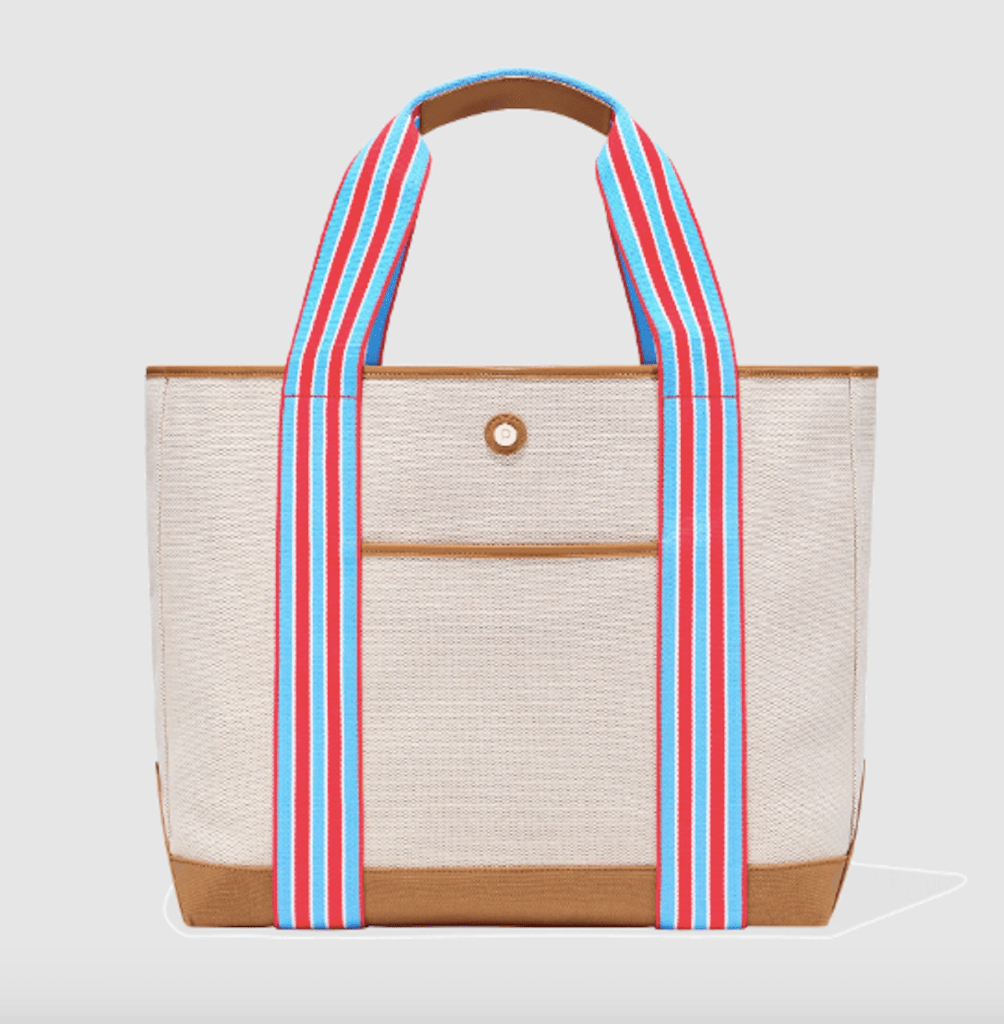 This tote is another splurge, but it's completely worth it for avid travelers, IMO. Made from upcycled plastic bottles, this oversized canvas tote is the perfect carry-on. Because it's meant for travel, the tote is carefully designed to ensure you can pack as much as possible and still easily fit it in the overhead bin. Plus, travel can take a toll on bags so it's extra durable and strong.
Although our favorite is the red and blue hues, the Cabana Tote is available with stripes and detailing in green and yellow, blue and gray, and black and white. You can also add a monogram, available in a variety of colors and styles, ranging in price from $25 to $85.
Price: $185 at paravel.com
Caitlin Flynn is an award-winning writer and reporter who experienced early age corporate burnout in 2015 and traded New York City for the misty air and superior coffee of Seattle.
Read more