These 7 Tinted Moisturizers Will Give Your Skin the Healthiest Glow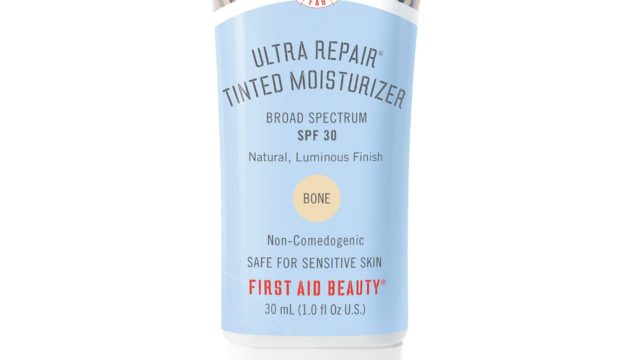 Finding the best beauty products has never been easier thanks to Pia's Picks, our weekly curated list. As the Senior Beauty Editor at HelloGiggles, I test and examine the latest skincare, makeup, hair, and nail products so I can confidently recommend the best ones to you.
We all love a no-makeup-makeup look, but more often than not, we have to use a little bit of makeup to achieve it. A few dabs of concealer can go a long way to spot treat imperfections, but a tinted moisturizer is what will really give you that full-on healthy glow. Unlike foundations, tinted moisturizers pack on moisturizing ingredients, which make them perfect for people with dry skin. Additionally, they tend to have a light coverage so that your natural skin can shine through and breathe.
As with most beauty products, there are an overload of tinted moisturizers on the market. That's why we've tested dozens of them and have scoured their ingredient lists to find the best of the best. Whether you're looking for an oil-free formula to prevent acne, a product with a ton of SPF broad spectrum, or something to soothe your sensitive skin, we have the tinted moisturizer for you.
1. Best drugstore tinted moisturizer: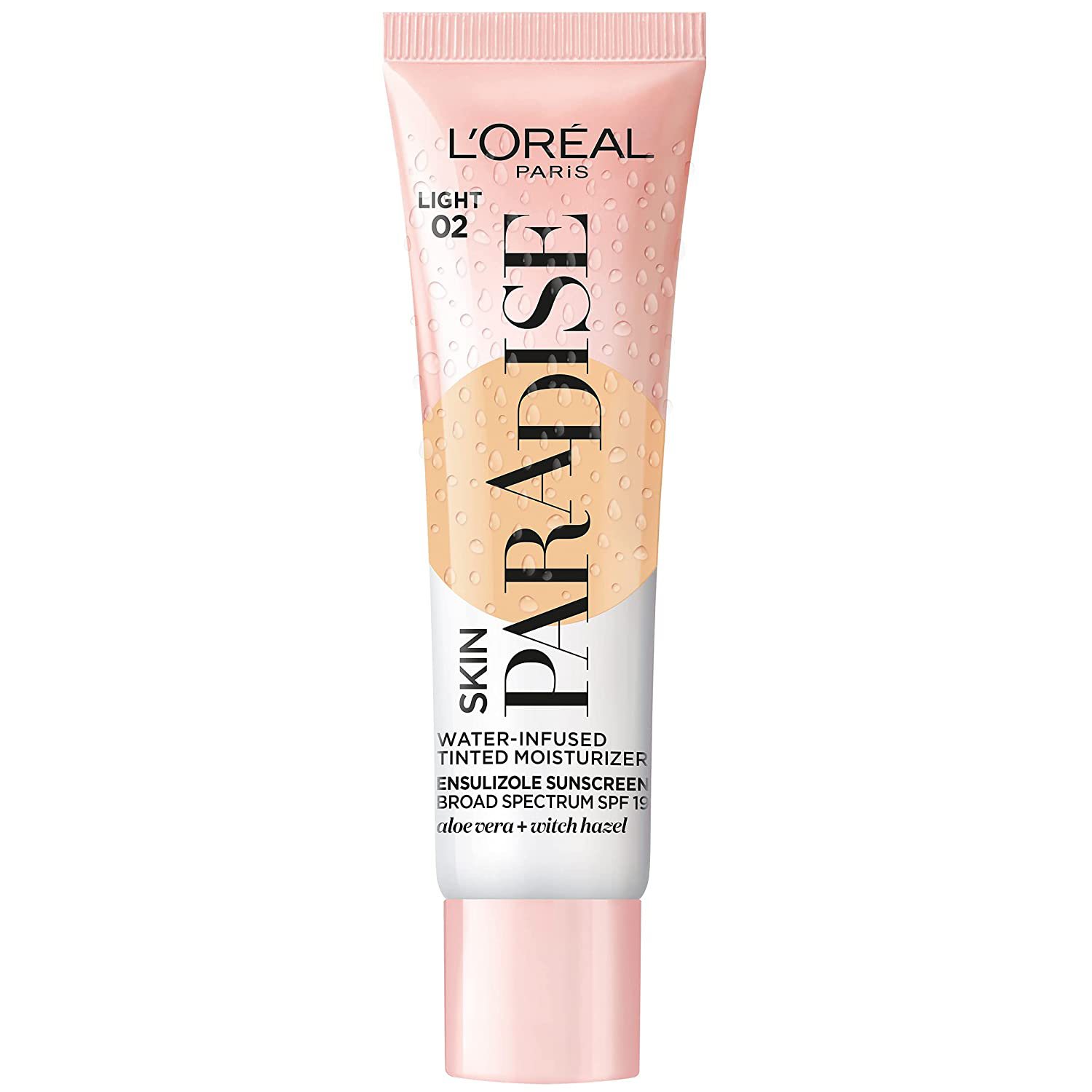 L'Oreal Paris Skin Paradise Water-infused Tinted Moisturizer
Shop it
Amazon
Dry skin will love this hydrating tinted moisturizer, as it has a 70% water-infused blend that combines soothing witch hazel and aloe. We love this lightweight product for its oil-free formula—which makes it perfect for people with acne-prone skin—and how radiant our skin looks after using it.
2. Best luxe tinted moisturizer: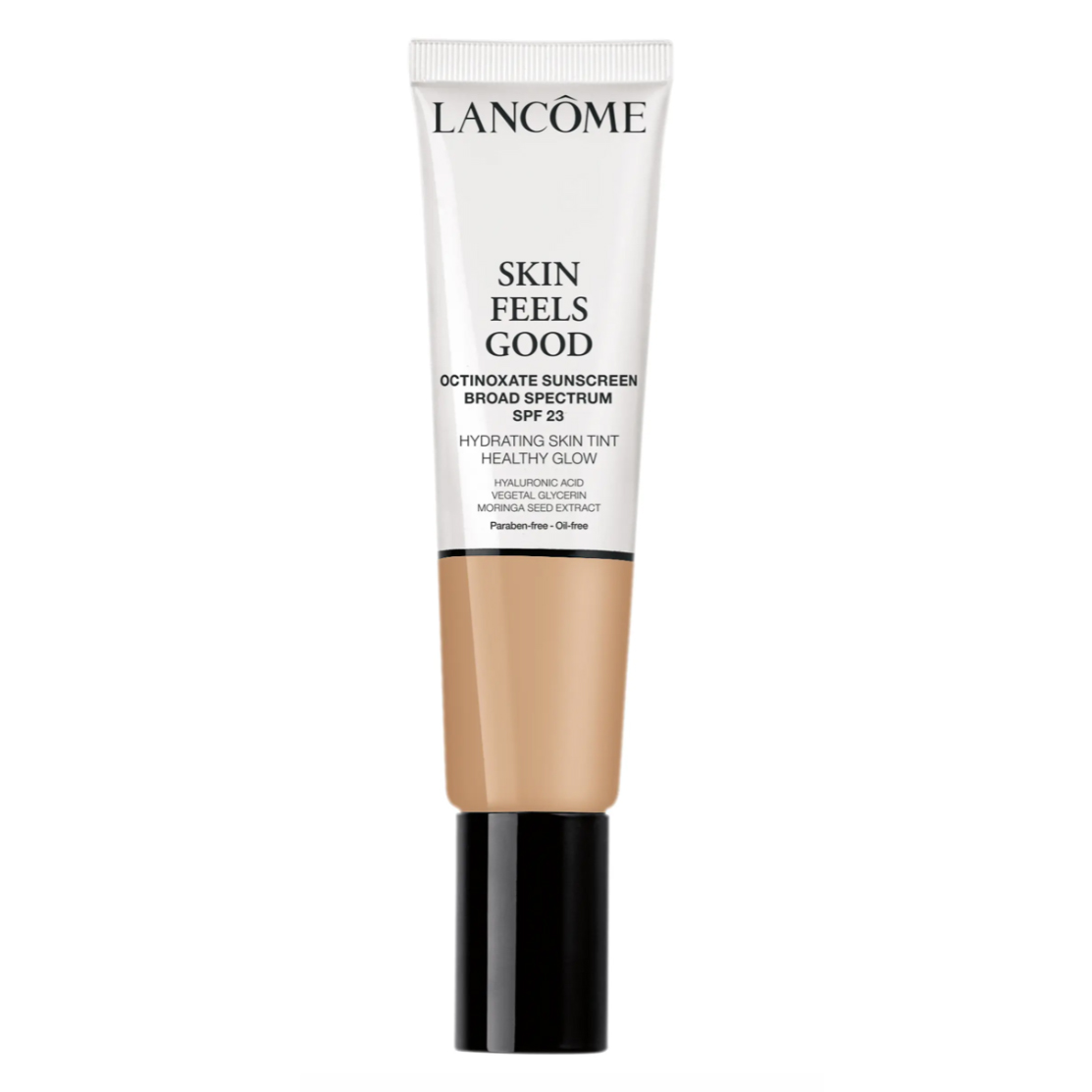 Lancôme Skin Feels Good Hydrating Skin Tint Healthy Glow Foundation SPF 23
$35
Shop it
Nordstrom
Quench your dry skin's thirst with this ultra-hydrating formula. It's packed with moringa seed extract, glycerin, and hyaluronic acid to moisturize your skin, and it'll do so while giving you a healthy glow and keeping your skin looking like, well, skin. (No cakeiness here!) Your face will look dewy, your skin will be protected from the sun thanks to the product's SPF 23, and since it's super lightweight, you won't even feel like you're wearing makeup.
3. Best tinted moisturizer for oily skin: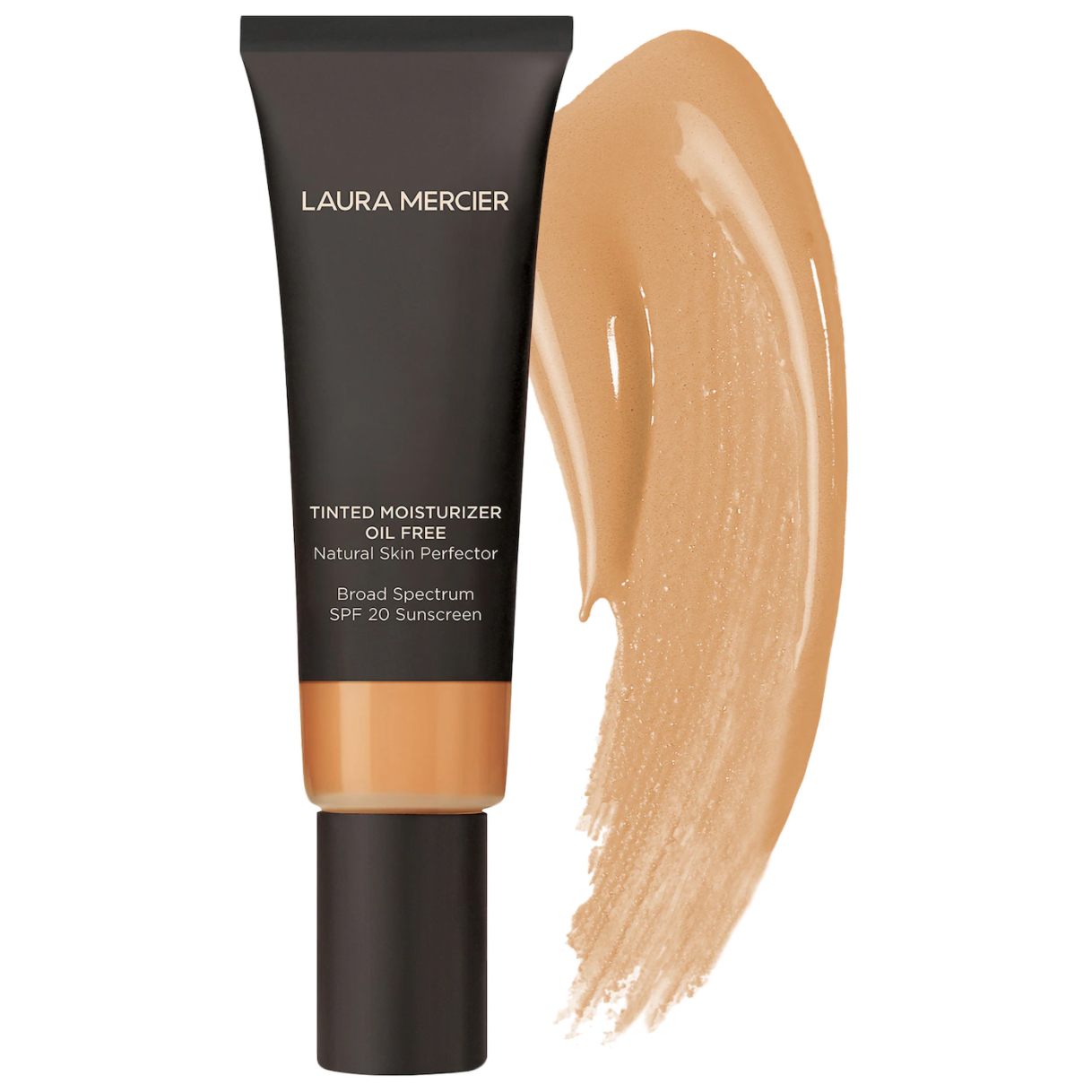 Laura Mercier Tinted Moisturizer Oil Free Natural Skin Perfector Broad Spectrum SPF 20
$47
Shop it
Sephora
Meghan Markle's go-to tinted moisturizer just got an oil-free update, making it perfect for controlling acne and excess shine. The formula will give your skin a demi-matte finish, sun protection thanks to its SPF 25, and will both nourish and soothe skin thanks to the licorice root extract and vitamin E in it.
4. Best tinted moisturizer for sensitive skin: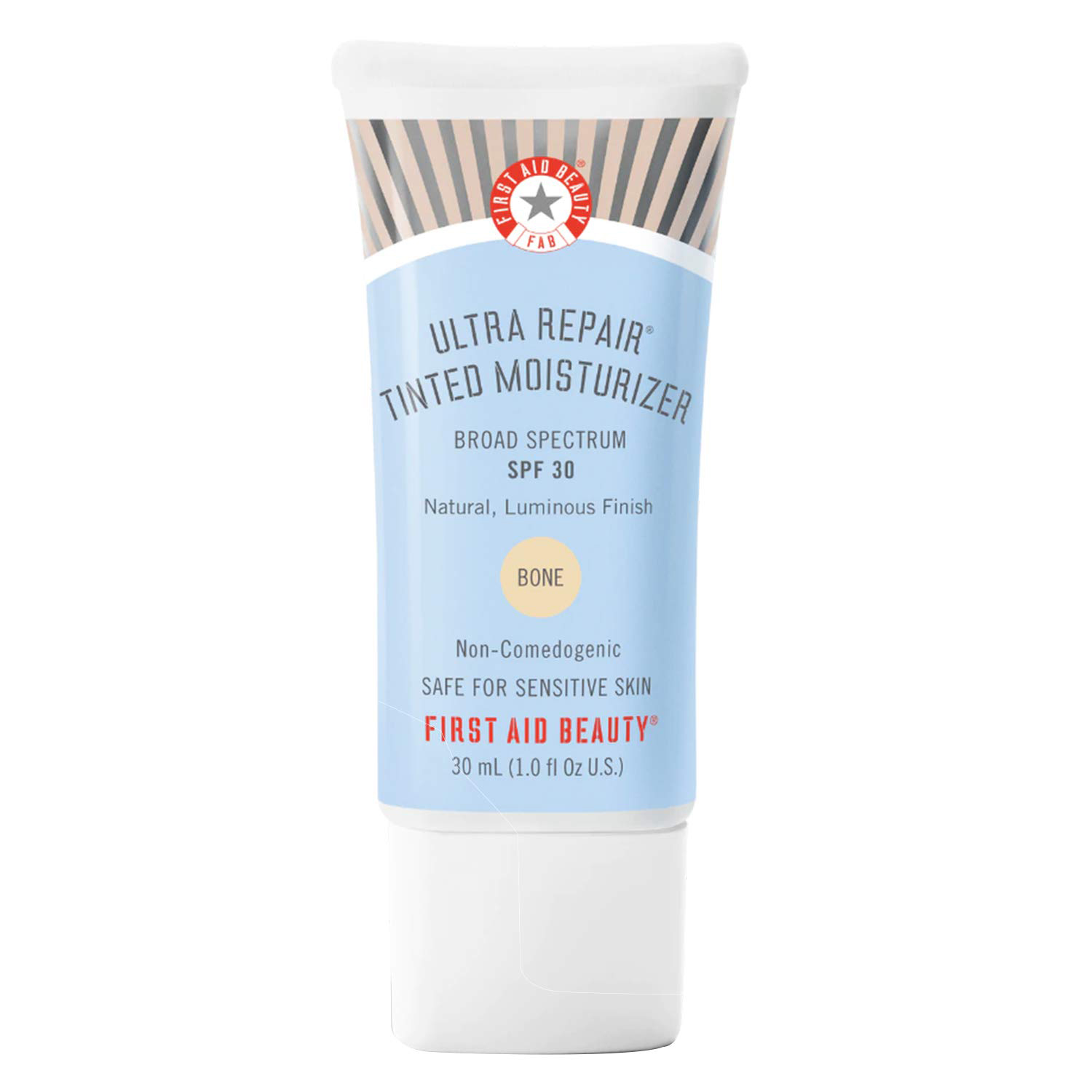 First Aid Beauty Ultra Repair Tinted Moisturizer SPF 30
$28
Shop it
Ulta
First Aid Beauty formulates all its products for people with super-sensitive skin, and this tinted moisturizer is no exception. Plus, it's packed with skincare products such as hydrating hyaluronic acid, nourishing vitamin E, and SPF 30, too.
5. Best tinted moisturizer with SPF: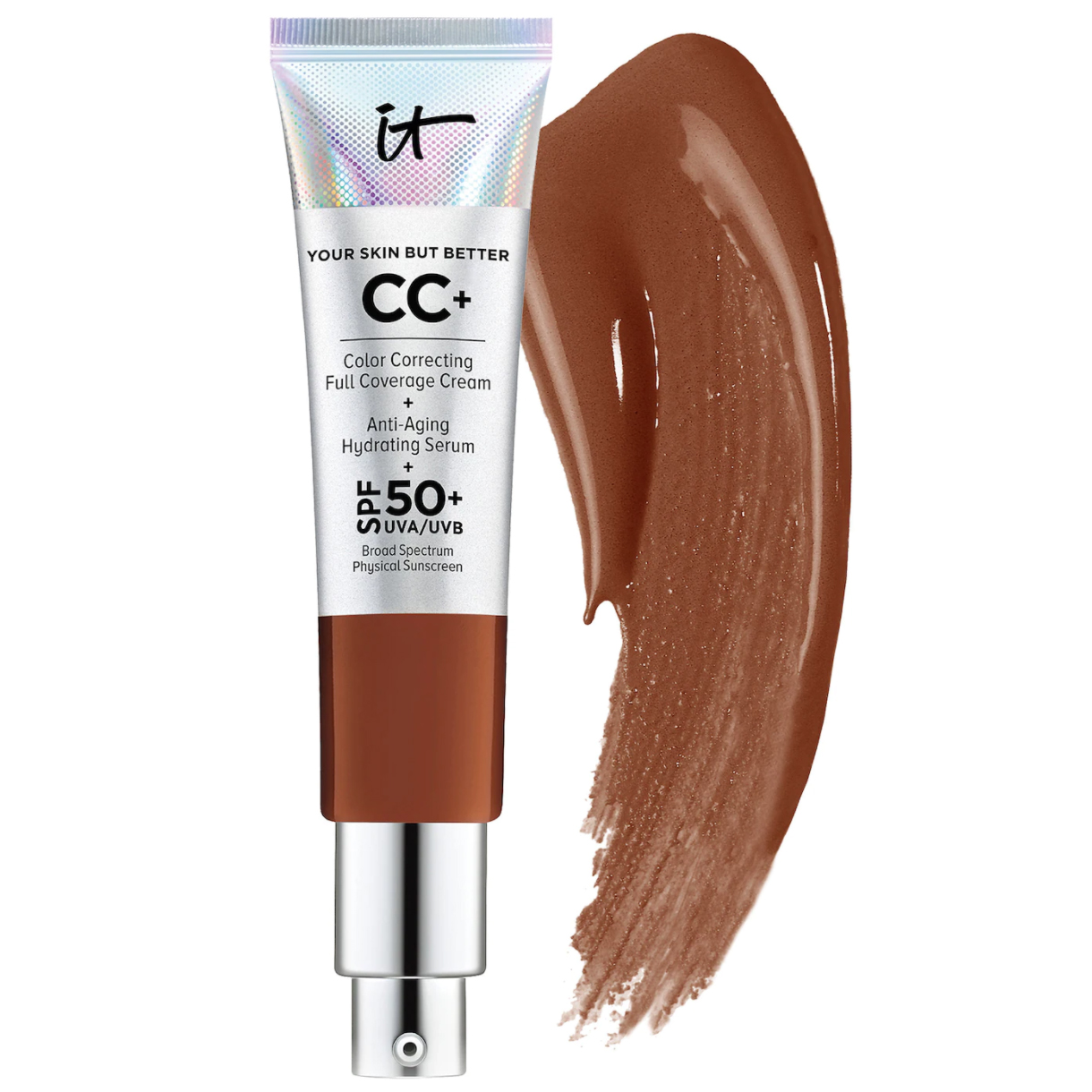 IT Cosmetics CC+ Cream with SPF 50+
$39.50
Shop it
Sephora
This color-correcting tinted moisturizer is a no-brainer if you're looking for a full-coverage foundation that will make your skin look healthy and radiant, not flat and cakey. It's formulated for super-sensitive skin and designed to cover all imperfections, protect your skin from the sun (it has SPF 50+), and help with anti-aging efforts thanks to the hydrolyzed collagen in it. This multi-tasking product is a no-brainer.
6. Best tinted moisturizer serum: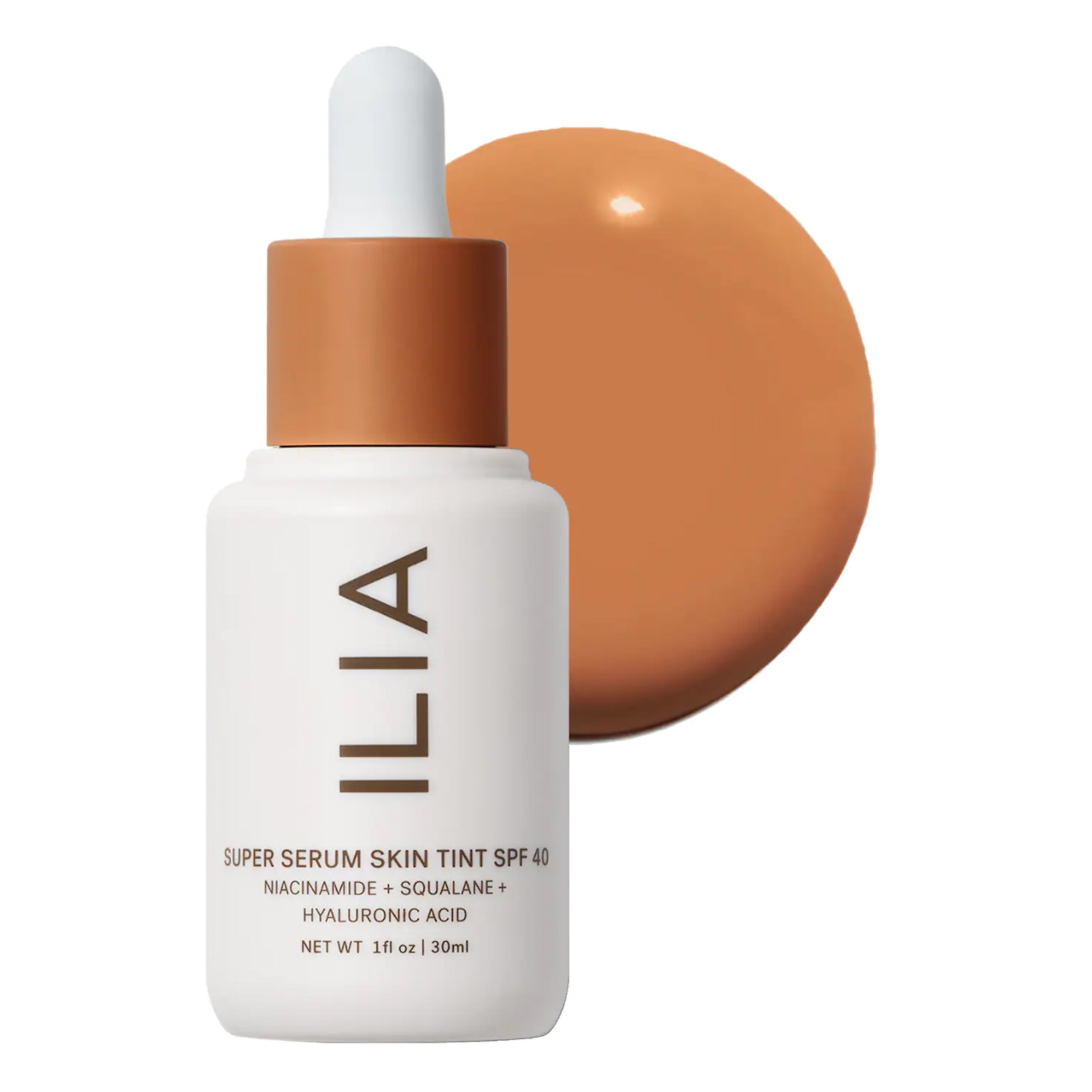 ILIA Super Serum Skin Tint SPF 40 Foundation
$48
Shop it
Sephora
Infused with super-hydrating squalane, hyaluronic acid, and brightening niacinamide, this tinted moisturizer is the ultimate skincare/makeup hybrid. A few drops will give your skin a light coverage and glowy finish so that you look like the most radiant version of yourself. Plus, we stan a product with SPF 40.
7. Best tinted moisturizer primer:
La Roche-Posay Anthelios Mineral Daily Tone Correcting Tinted Face Primer with Broad Spectrum SPF 50
Shop it
Amazon
Wear this tinted moisturizing primer on its own or under makeup. The formula has antioxidants, UVA and UVB protection, and the tint will help conceal acne scars, dark spots, and more.