These 8 Tinted Balms Will Keep Your Lips Hydrated and Colorful All Season Long
Lips don't produce their own moisture like the rest of your skin, so it's important to give them extra TLC.
Finding the best beauty products has never been easier thanks to Pia's Picks, our weekly curated list. As the senior beauty editor at HelloGiggles, I test and examine the latest skincare, makeup, hair, and nail products so I can confidently recommend the best ones to you.
When you suffer from chapped lips, the pigment in lipstick will often feather and fade, further highlighting the cracks in your lips. But that doesn't mean you have to give up on lip color altogether. Tinted lip balms will treat your chapped lips while giving them a pretty wash of color as well. They're so multipurpose, no one would blame you for keeping one in your car, jeans pocket, backpack, and wherever else you can squirrel one away.
The skin on your lips is some of the thinnest on your body. In fact, this is why the lips typically have a red or pink tint; that's your blood capillaries peeking through. Additionally, lips don't have sweat or oil glands, which means they don't produce their own moisture like the rest of your skin does. All of this is to say: It's up to you to moisturize your lips with treatments to keep them healthy and smooth. And, hey, why not do it with a dose of color, too? Below, find eight of our favorite tinted lip balms that will keep your lips cute and hydrated.
Best tinted lip balm with SPF: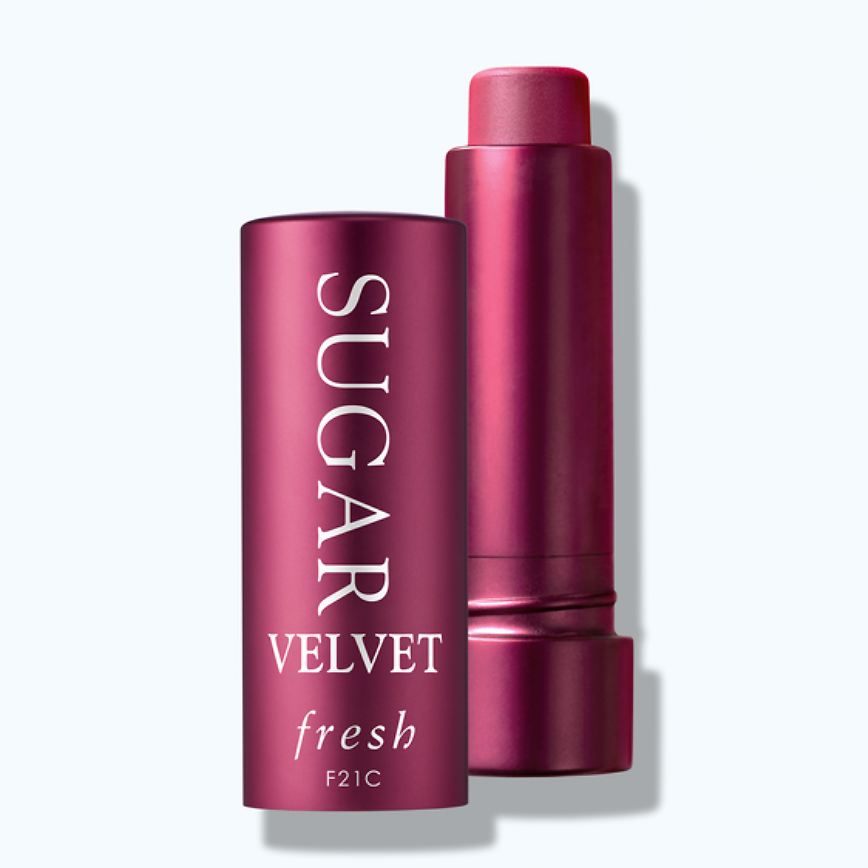 Fresh Sugar Lip Balm Sunscreen SPF 15
$$24
Shop it
Sephora
This clean beauty product is formulated with softening grapeseed oil, moisturizing meadowfoam seed oil, and the brand's signature sugar that helps lock moisture in. This lip balm also boasts SPF 15, which is important considering that while lips don't typically tan due to their lack of melanin, they do get sun damage. If that wasn't enough to make you intrigued by this tinted lip balm, know that it has some serious color payoff, too. It rivals some of the best lipsticks on the market—buy it in one of 15 shades to see for yourself.
Best sheer tinted lip balm: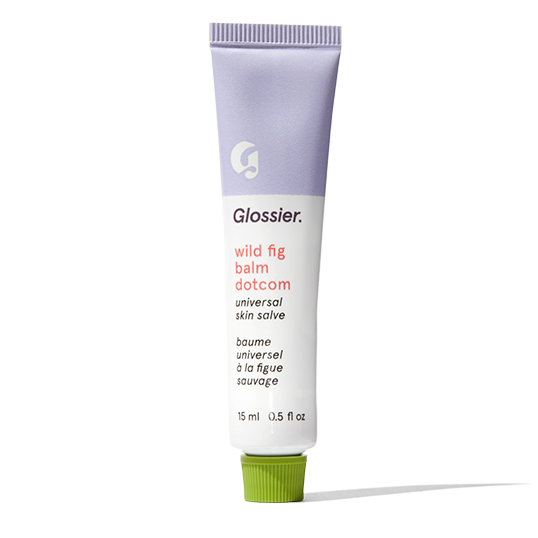 Glossier Balm Dotcom
$$12
Shop it
Glossier
One of our all-time favorite tinted lip balms has to be Glossier's Balm Dotcom, which is why we're so pumped that the brand just released its first-ever limited-edition version: Wild Fig Balm Dotcom. One of six Balm Dotcom shades, Wild Fig has a deep coral tint that looks just like the inside of the juicy fruit. The balm gives off a healthy shine without looking glossy, almost as if you had just licked your lips. Plus, it's formulated with beeswax, lanolin, and castor oil—all skincare ingredients that lock in moisture.
Best drugstore tinted lip balm: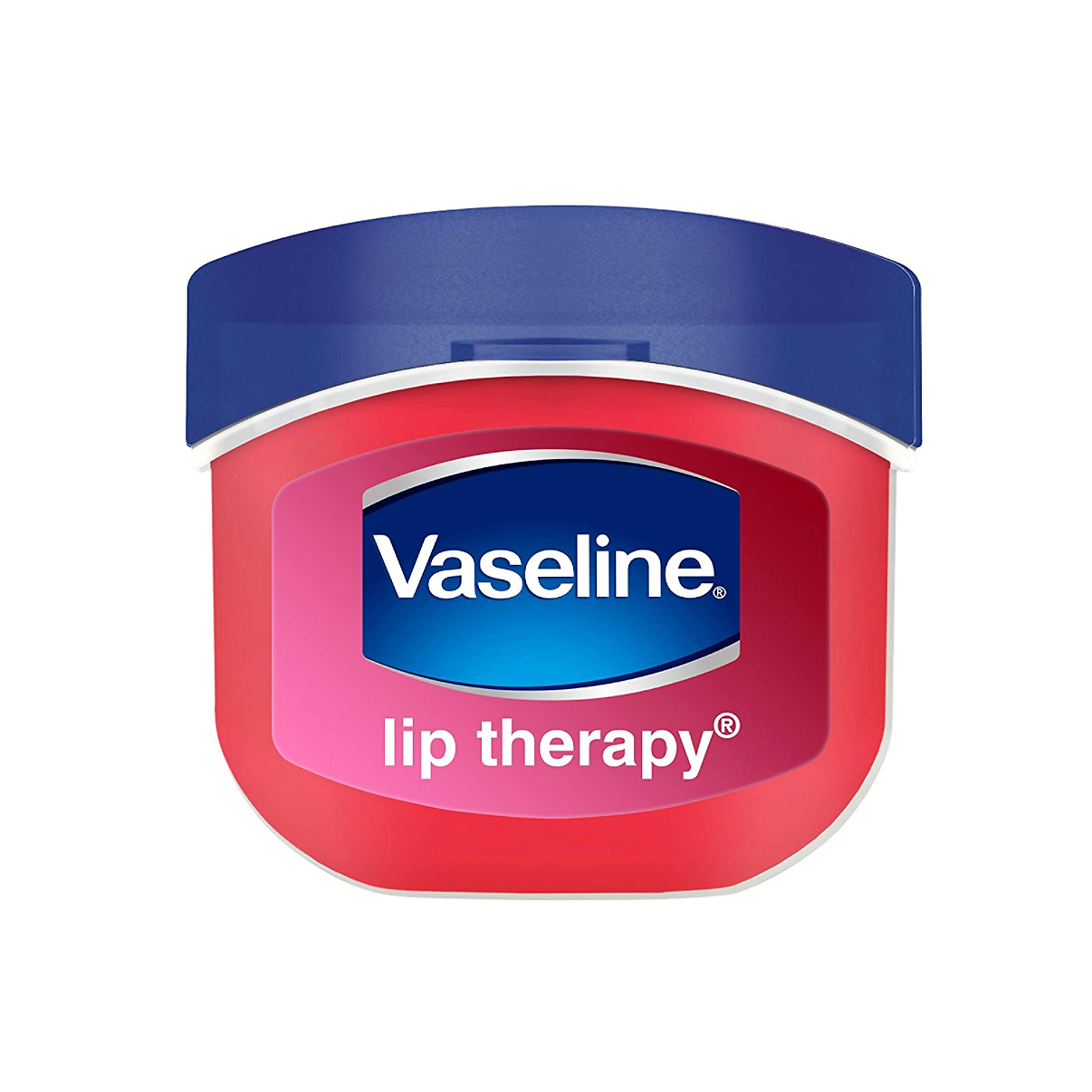 Vaseline Lip Therapy Rosy Lips
Shop it
Amazon
You don't need to break the bank to get high-quality results, and this lip balm proves it. This heavy-duty moisturizer uses petroleum jelly, which studies say is one of the most powerful moisturizing ingredients out there, with a water vapor loss resistance that's 170 times more powerful than olive oil. This product leaves a very subtle rosy tint on the lips and gives them a glossy shine. Bonus tip: Tap this lip balm over your cheekbones to give them a healthy flush of color.
Best heavy-duty tinted lip balm: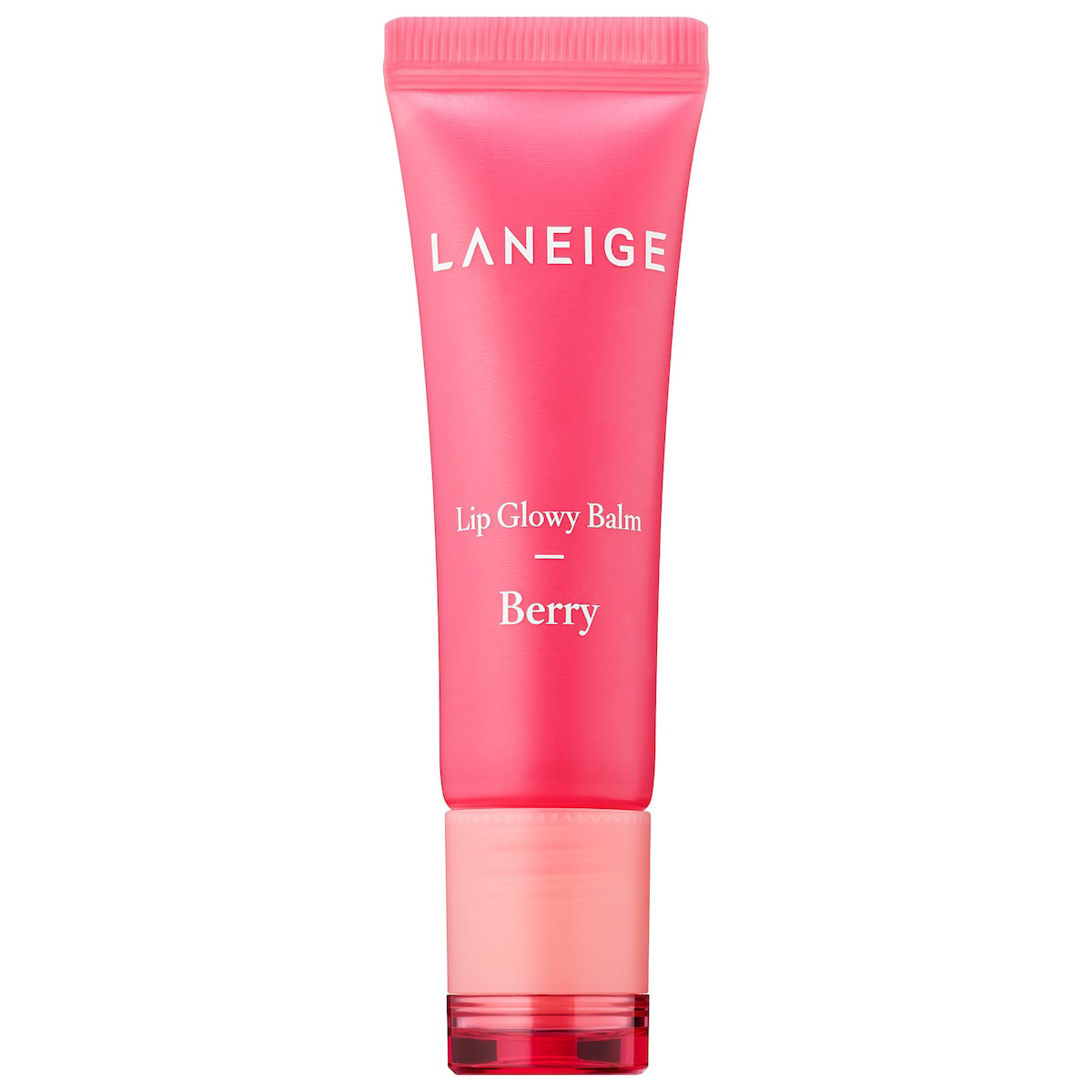 Laneige Lip Glowy Balm
$$17
Shop it
Sephora
Shea butter and murumuru seed butter are the powerhouse moisturizing ingredients responsible for this lip balm's power. This lightweight yet heavy-duty formula gives lips the care they need while also providing a light tint. Buy it in one of five shades: Gummy Bear (a soft purple), Berry (pictured here), Peach (a warm gold), Pear (transparent), and Grapefruit (a peachy orange).
Best glossy tinted lip balm: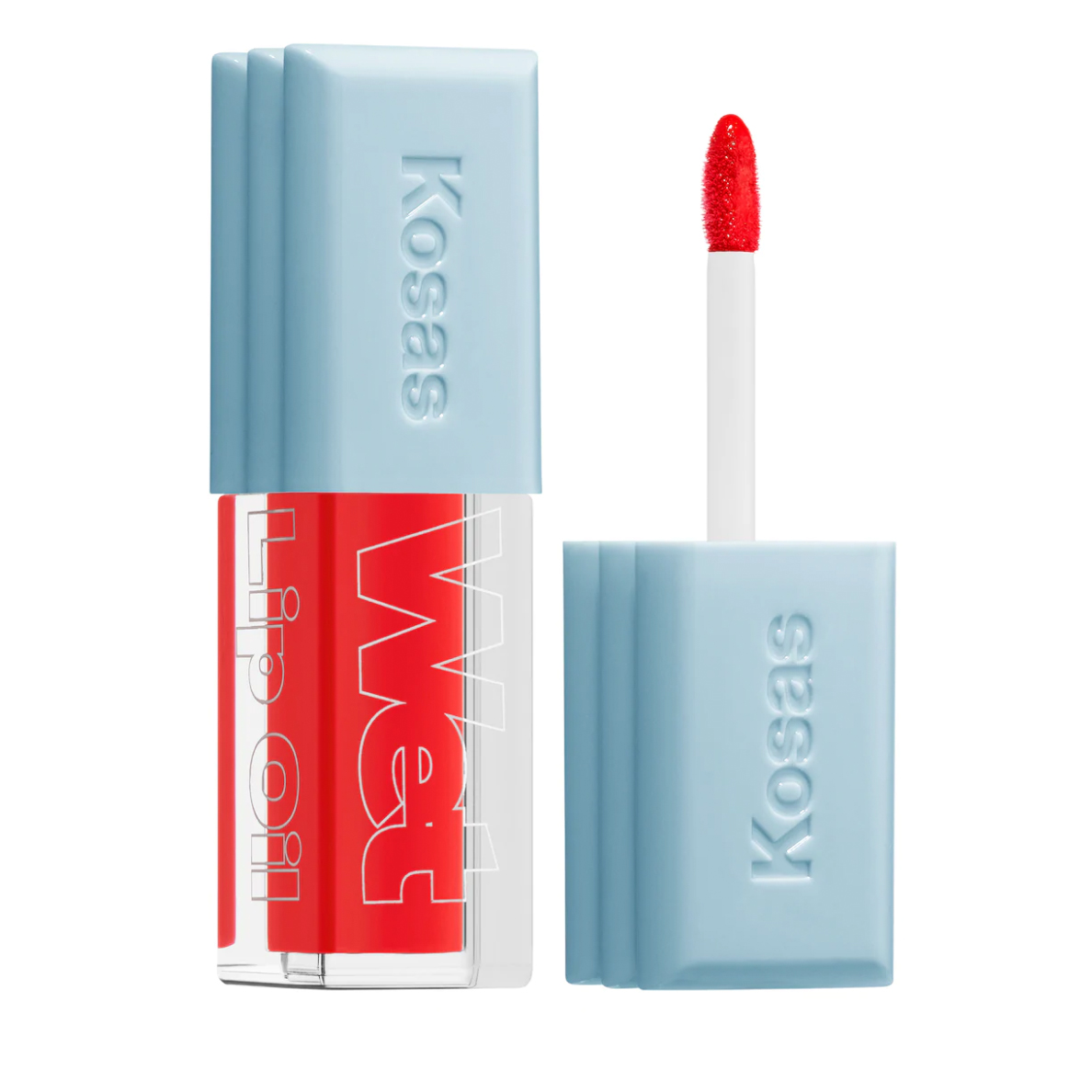 Kosas Wet Lip Oil Gloss
$$27
Shop it
Sephora
If you're looking for a slick and super-glossy formula, this lip treatment is for you. Infused with hyaluronic acid and peptides, this hydrating lippie will make you feel as if you are giving your lips a large glass of water. This high-shine formula is available in five highly pigmented shades: Jaws (pictured here), Fruitjuice (magenta), Malibu (mauve-ish pink), Dip (pearly nude), and Jellyfish (clear).
Best natural tinted lip balm: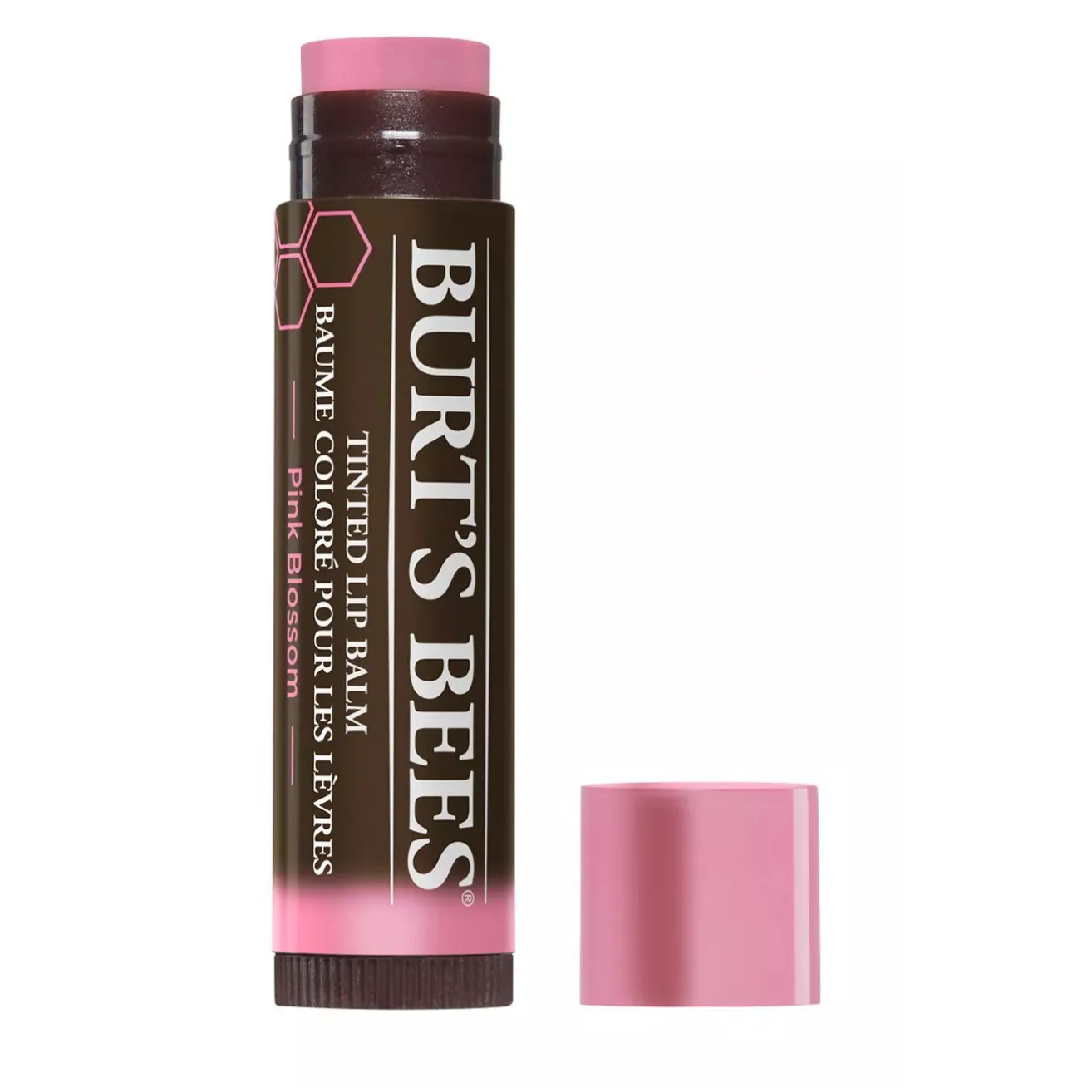 Burt's Bees Tinted Lip Balm
$$5.49
Shop it
Ulta
Burt's Bees uses 100% natural ingredients to make its formulas, including the moisturizing botanical waxes in its beloved tinted lip balms. This one comes in eight shades ranging from soft tints to deeper washes: Pink Blossom, Red Dahlia, Rose, Zinnia, Hibiscus, Magnolia, Daisy, and Sweet Violet.
Best scented tinted lip balm: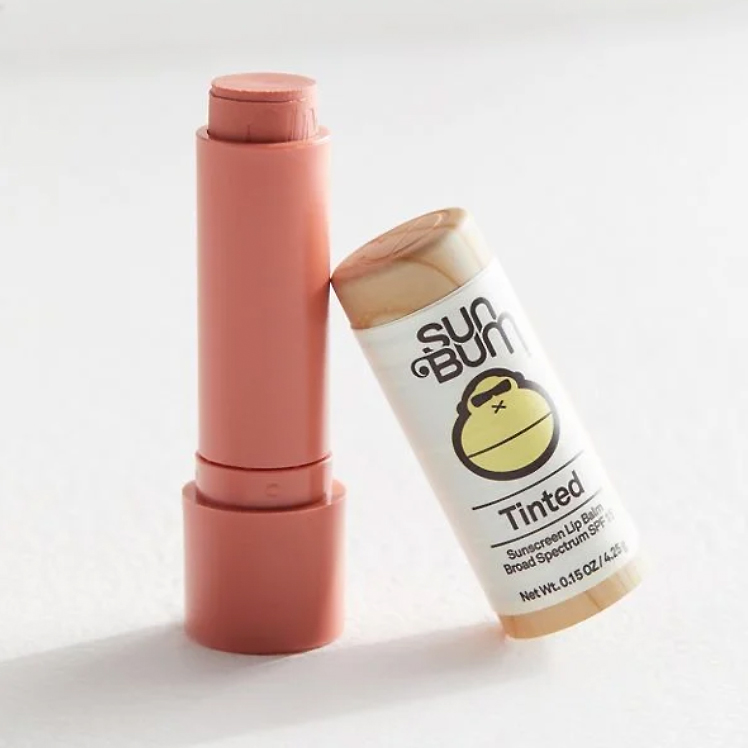 Sun Bum Tinted Lip Balm SPF 15
$$5.99
Shop it
Ulta
You likely know Sun Bum for their delicious-smelling sunscreens, but the brand's tinted lip balms are lesser-known beauty finds that are just as good. The brand offers five shades that range from a light pink to a deep raisin hue, and each of them has a subtle beachy scent that can best be described as a mix of cocoa butter and aloe lotion. (However, this is a natural scent as the product is actually fragrance-free.) This tinted lip balm is also gluten-free—a great find if you're allergic.
Best vegan tinted lip balm: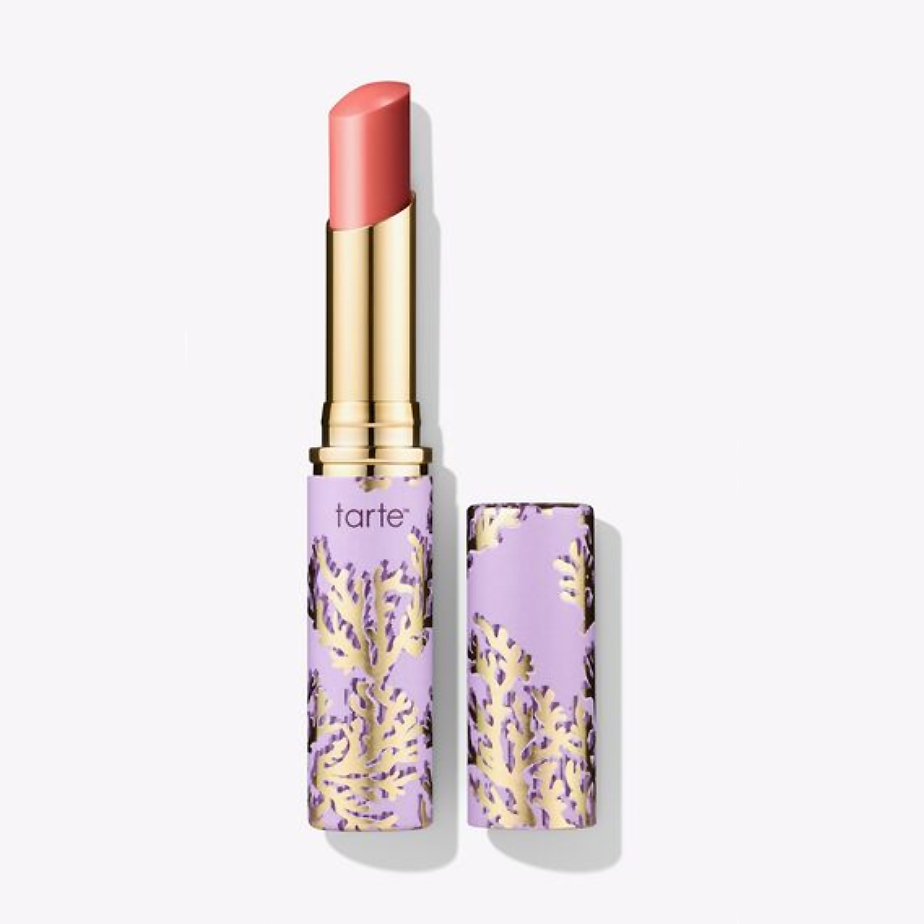 Tarte SEA Quench Lip Rescue Balm
$$19
Shop it
Sephora
This creamy lip balm goes on like a lipstick but moisturizes like a heavy-duty treatment, thanks to softening vitamin E and moisturizing coconut oil. This dermatologist-approved product comes in eight shades: Berry, Cherry, Coral, Rose, Nude, Buff, Opal, and Clear.