20 things from Zara's huge sale you should get your hands on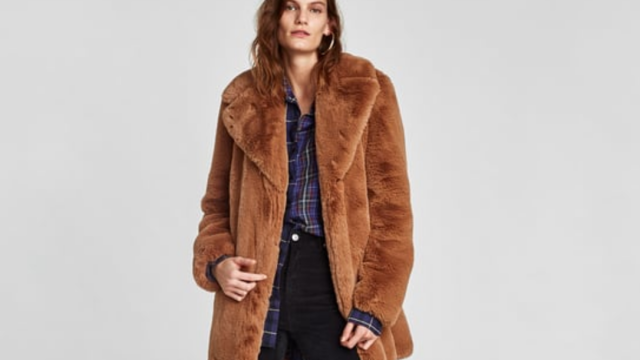 Let's be real for a sec, shopping after the holidays is way more fun than before them. Massive sales are a blessing from the fashion gods, and Zara is having one of their biggest blowouts of the year. From jackets for the rest of winter to dresses to welcome spring, we have you covered with everything you should add to your cart.
Zara's sale started on December 26th and is running now both online and in store. The store has hundreds of items on sale, and discounts will increase as the sale goes on. This means we will probably be back for more…so much more.
Zara has so many pieces that fit for both work and play, so we totally don't feel bad splurging a little bit on some closet staples for 2018. The sale is expected to last five or six weeks, but snag the things you want now, because you never know when it will sell out.
Here are the 20 things you need from the huge Zara sale right now: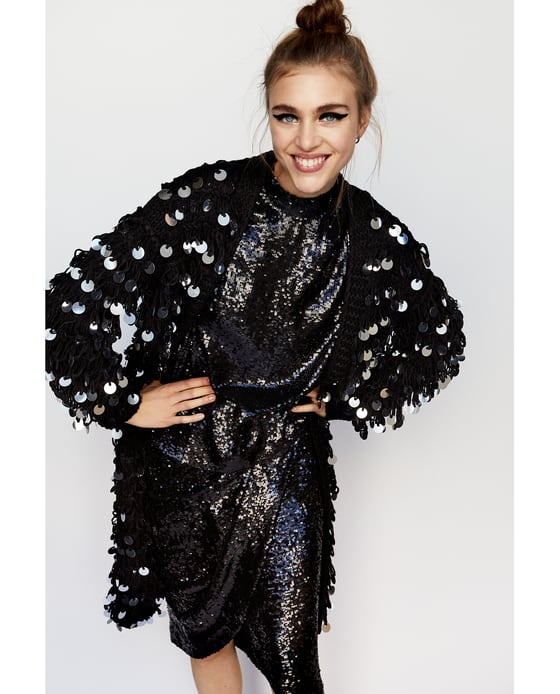 Sure, you have your perfect NYE dress already laid out — but here's the perfect coat to top it! This dazzling coat insures you'll turn heads from your Uber to the party and back.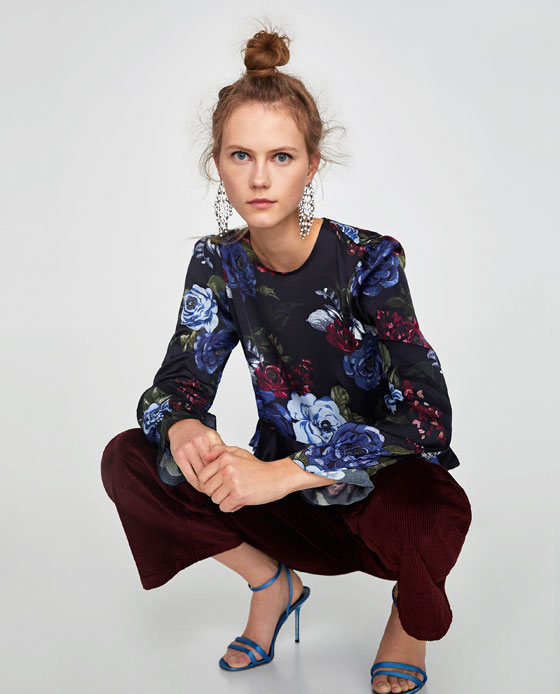 Winter blues making you miss florals? This blouse is a perfect seasonal transition — it's a great work-to-happy-hour transition piece, too!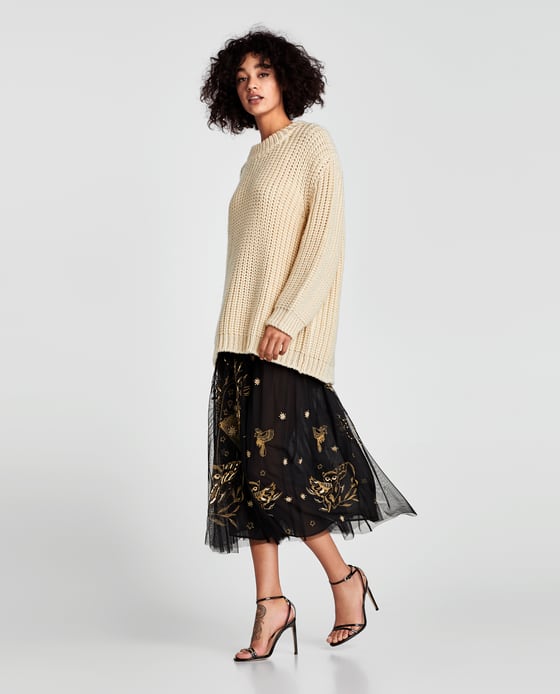 This skirt has delicate details that can be balanced out with your favorite chunky sweater or dressed up with a lace bodysuit. We love versatile wardrobe pieces!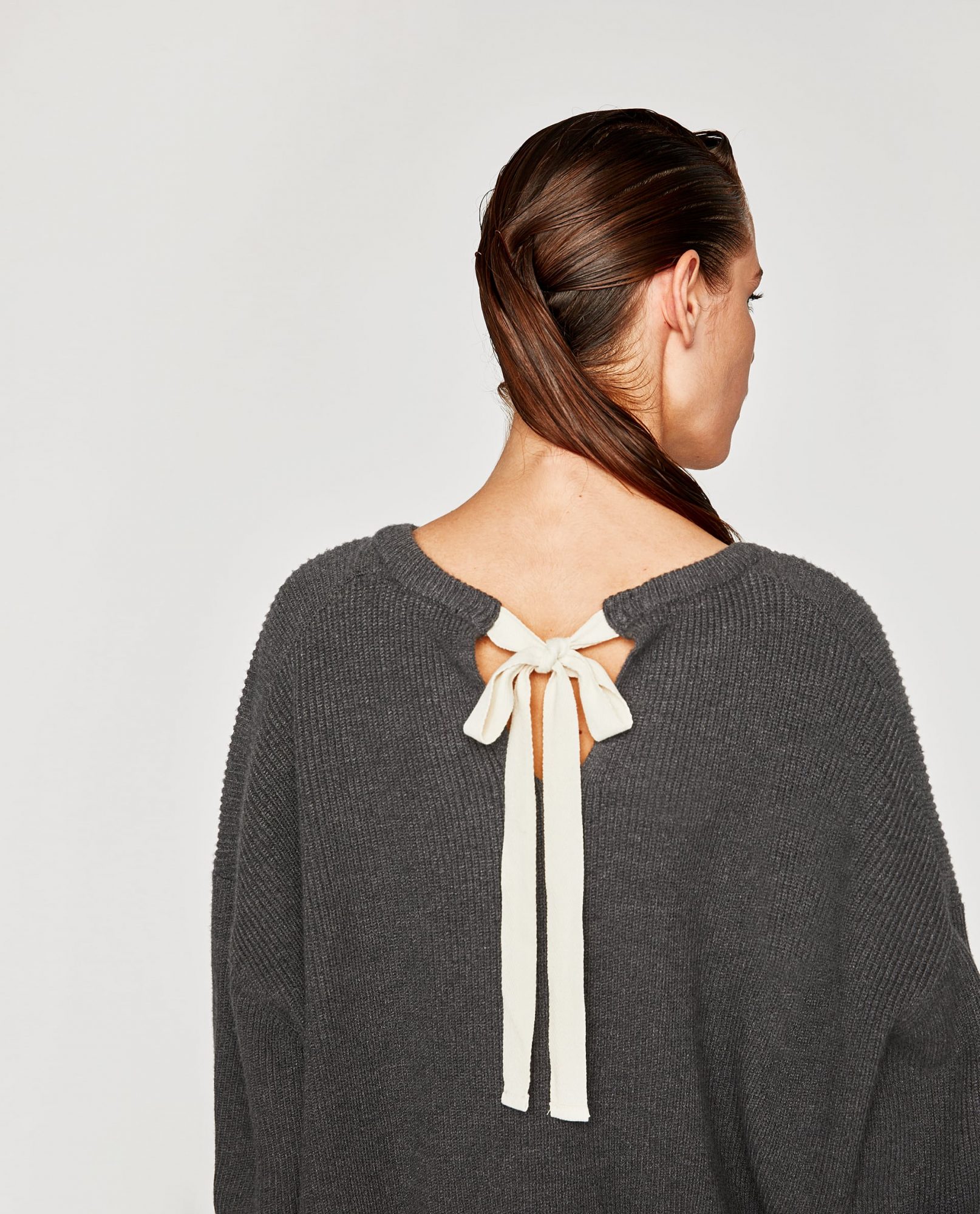 We love the contrasting bow on this super comfy sweater. Since it's on sale, we totally wont judge you for ordering it in four different colors.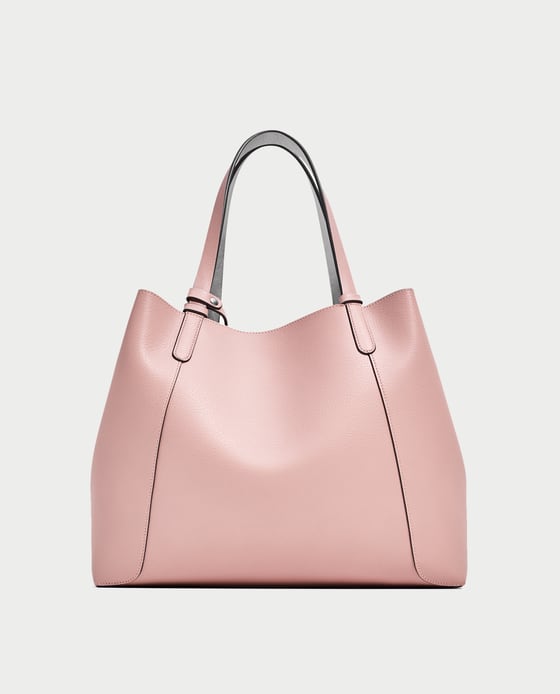 What is better than basically two bags for the price of one? This nifty tote transforms from pink to silver or from black to burgundy, making it a perfect everyday bag that you'll never tire of.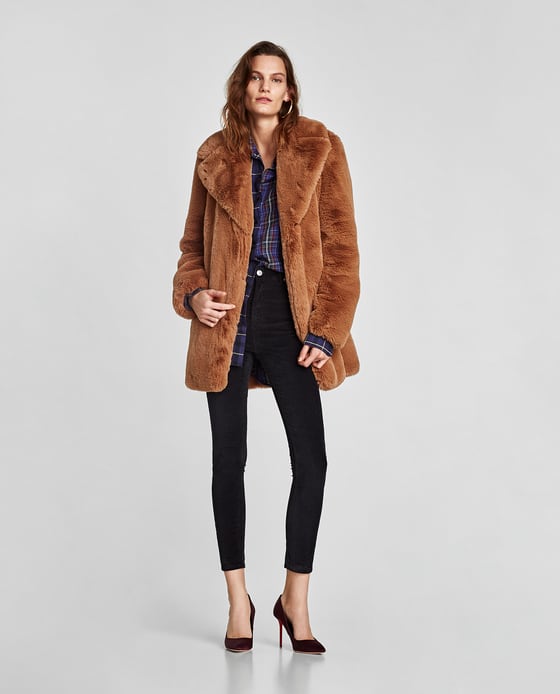 Everything we love about vintage inspired pants are all rolled into one epic pair of jeans. They're velvet, high waisted, and cropped! Pair them with a band tee and a faux fur or leather jacket and you're good to go.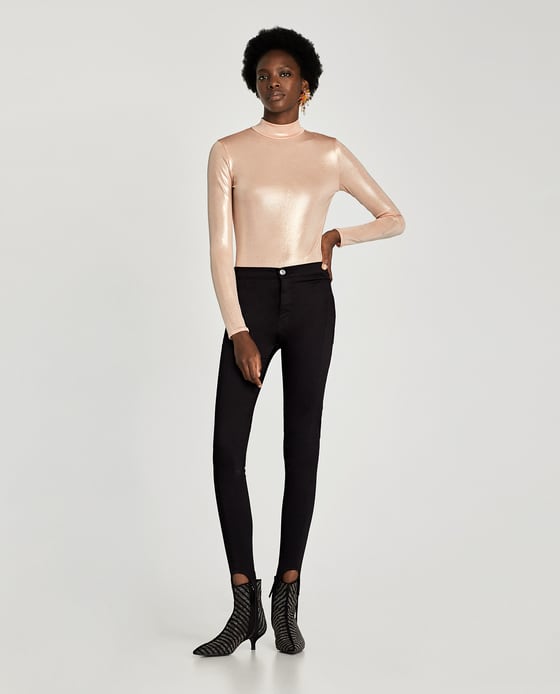 We are getting total Margot Robbie I, Tonya vibes from this bodysuit. You don't have to be an ice skating queen to look like one!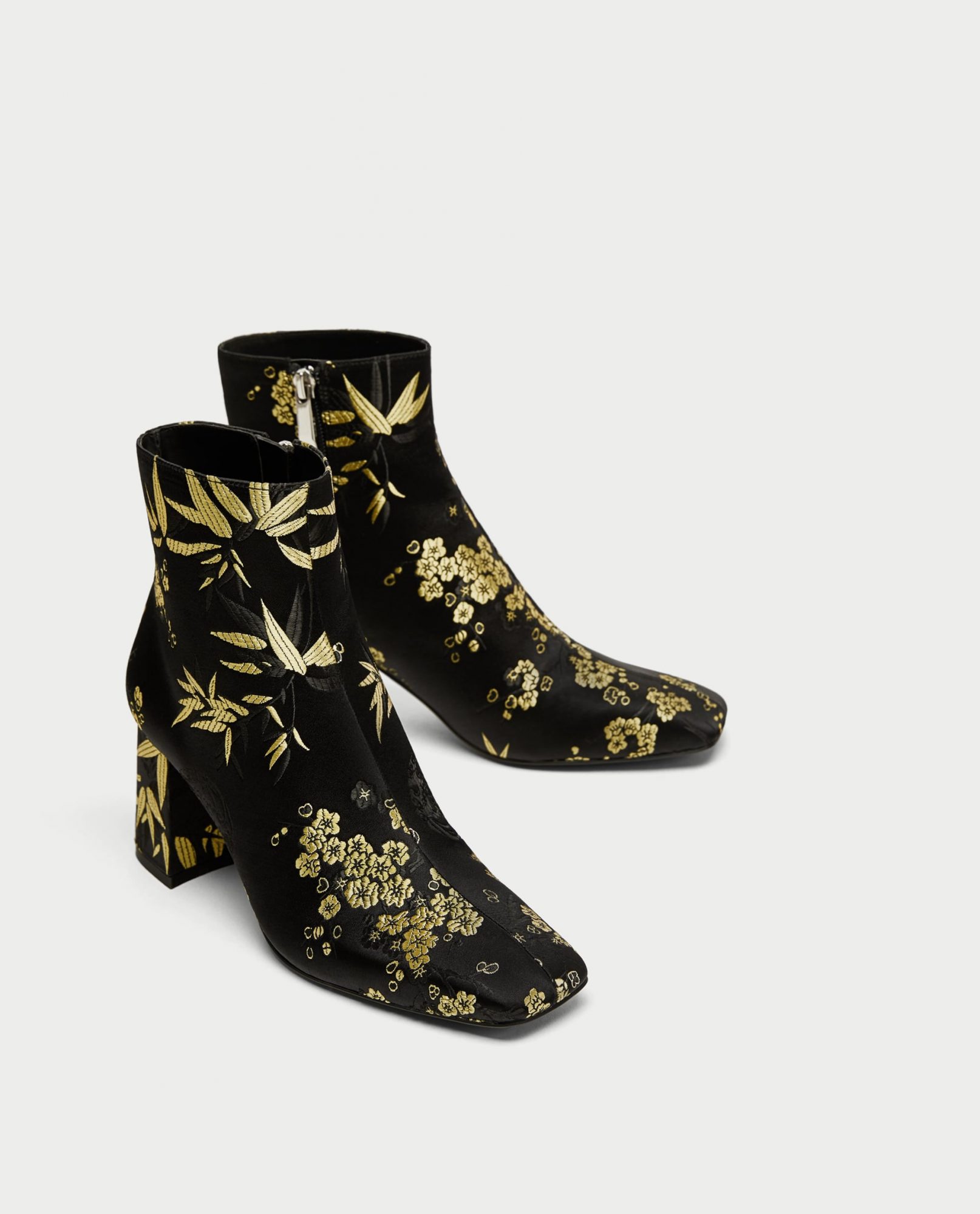 These pretty boots are the perfect way to dress up your winter neutrals. They would look great with a pair of jeans or with opaque black tights and flowing skirt.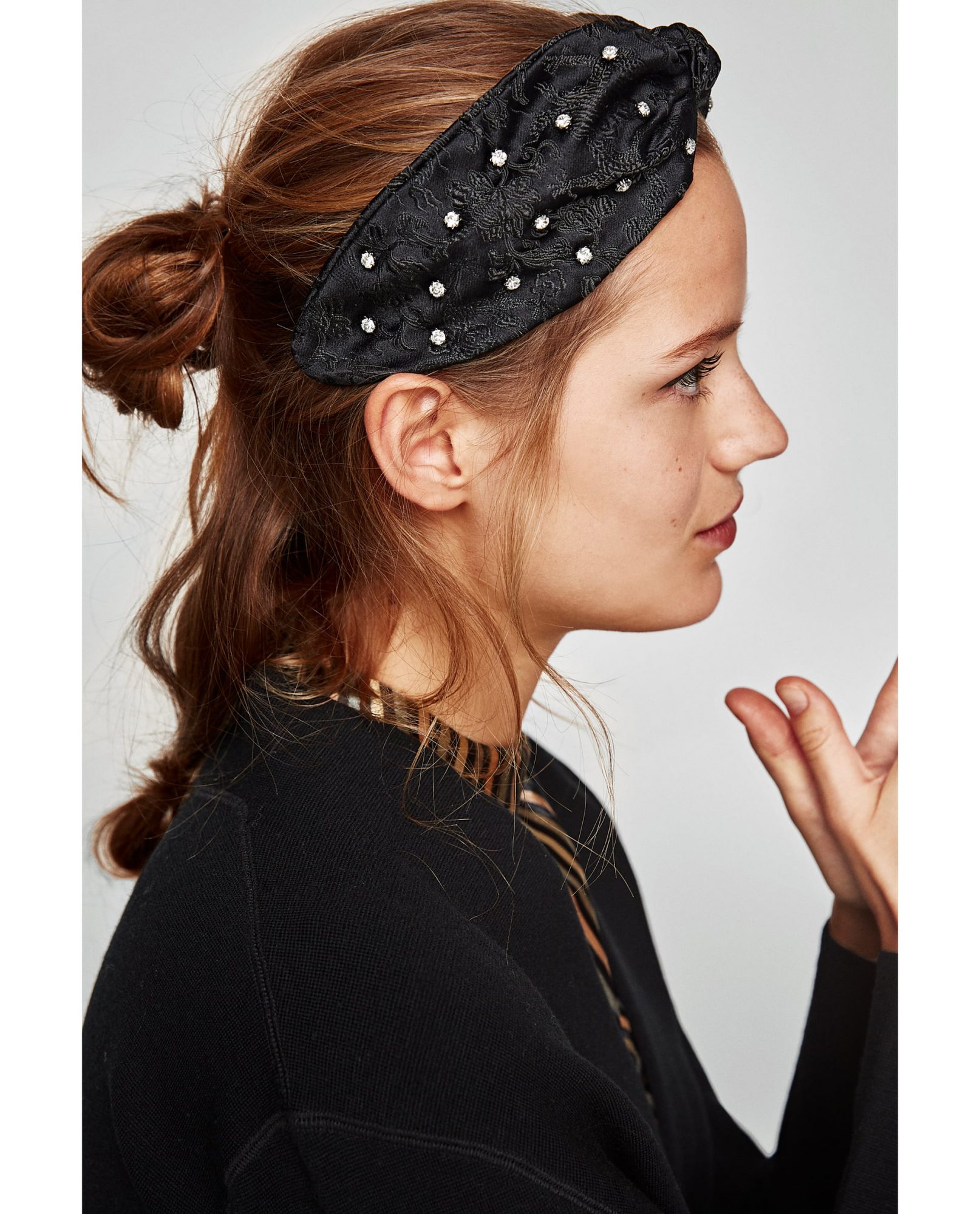 As we prep for the windiest and wettest months, nothing sounds better than a messy top bun. Keep flayaways out of your face with this super cute jeweled headband.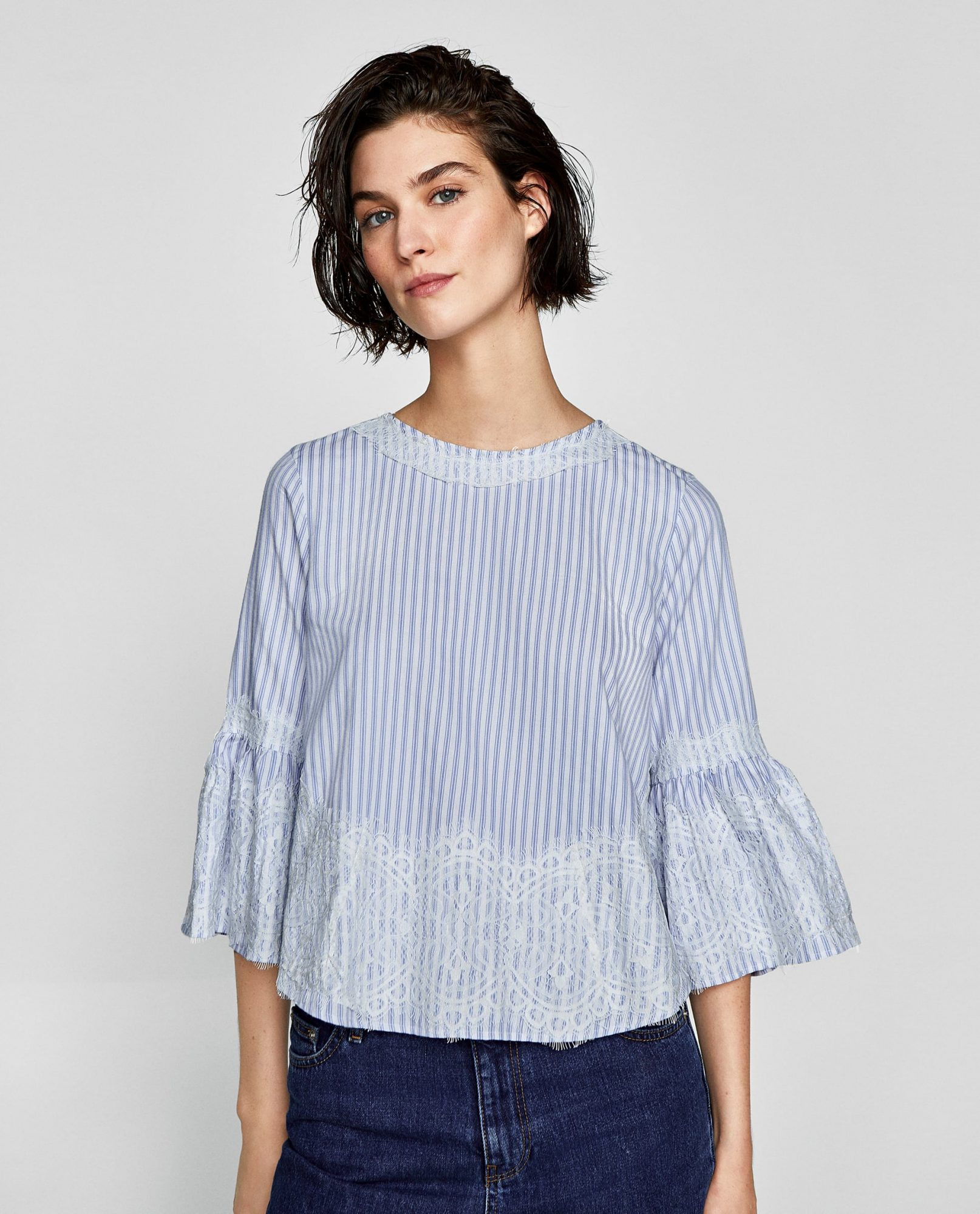 This soft blue and white blouse is full of cute lace details with bell sleeves. We can't wait to wear it out to brunch!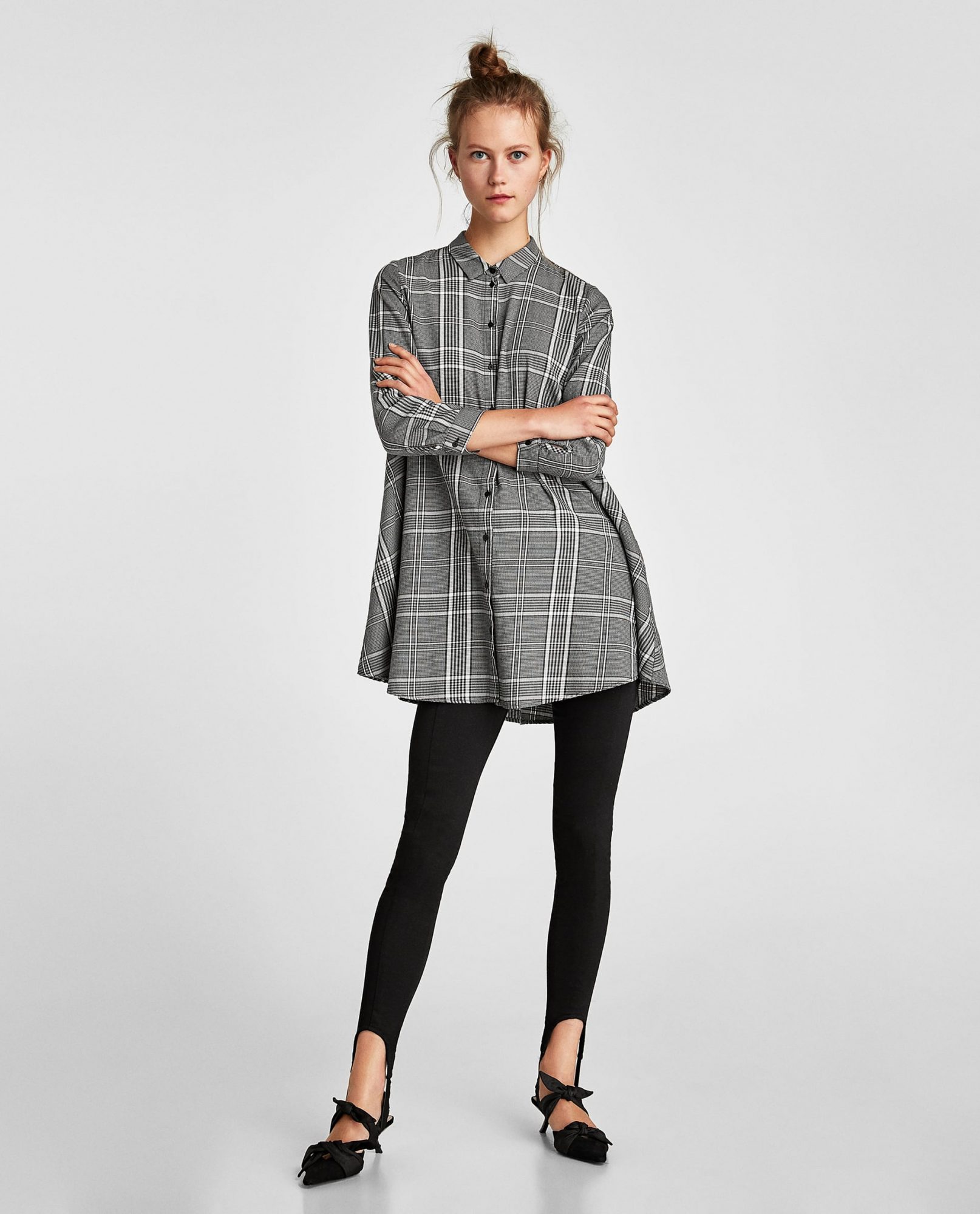 Okay, so maybe we aren't quite ready to let go of winter patterns. This checkered dress looks so cozy.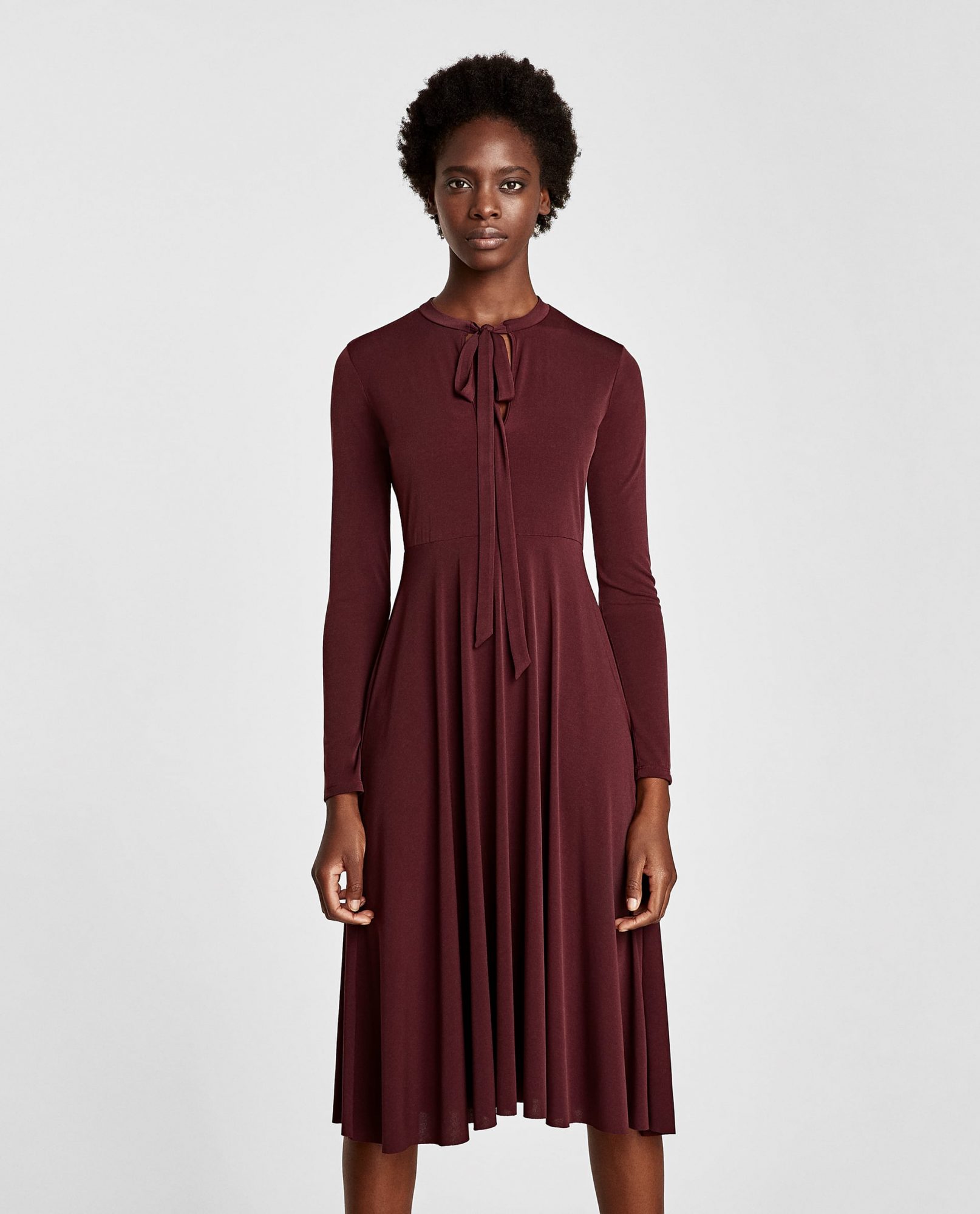 We don't know how this vintage style came back into rotation but we are so happy that it did. Now you can snag one for yourself for technically under $20!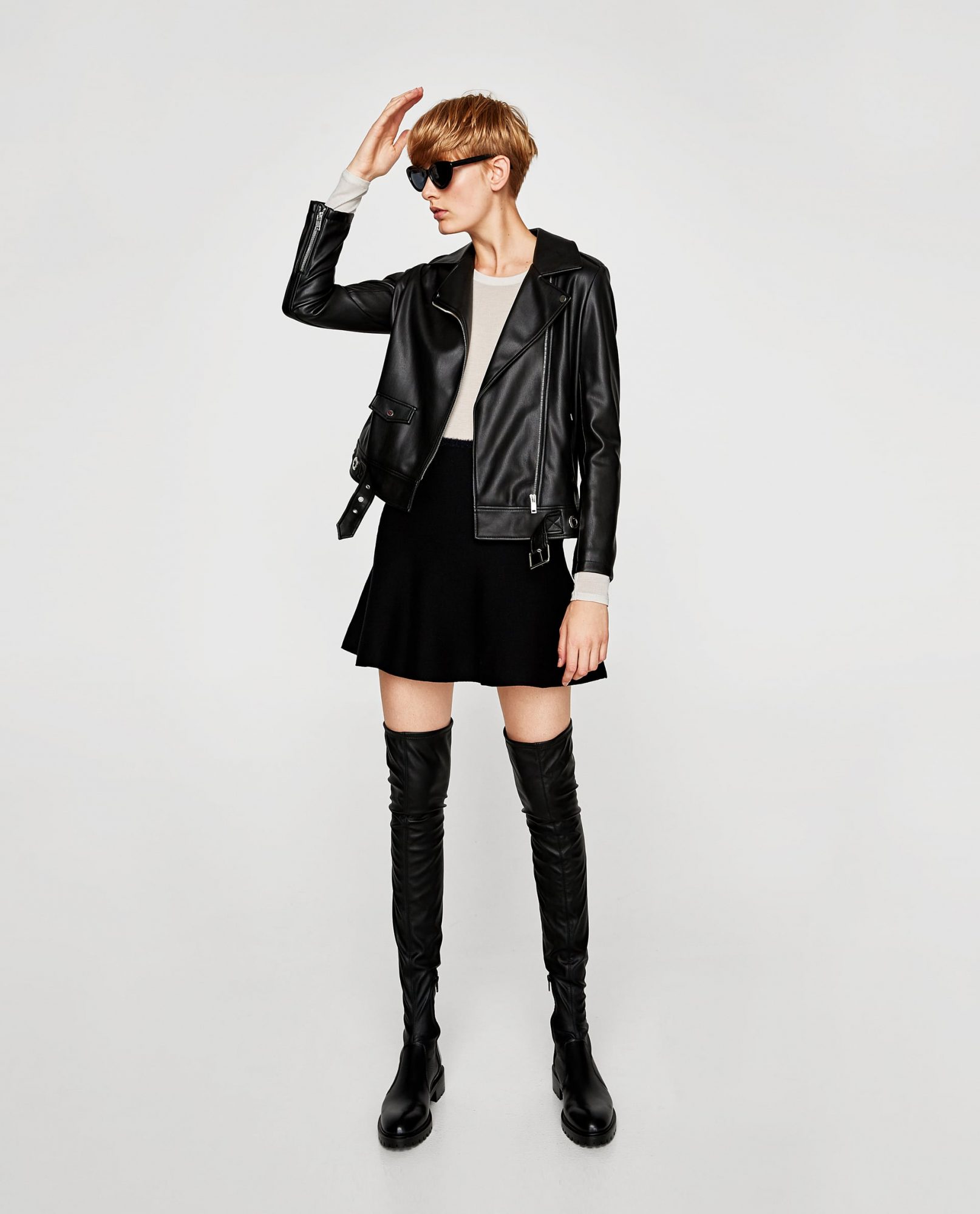 If you don't already have a cool leather jacket, now is the time. Zara jackets are some of the best wardrobe investments.
These beaded floral earrings are a bright, fun way to celebrate the new year. We love the tiny details.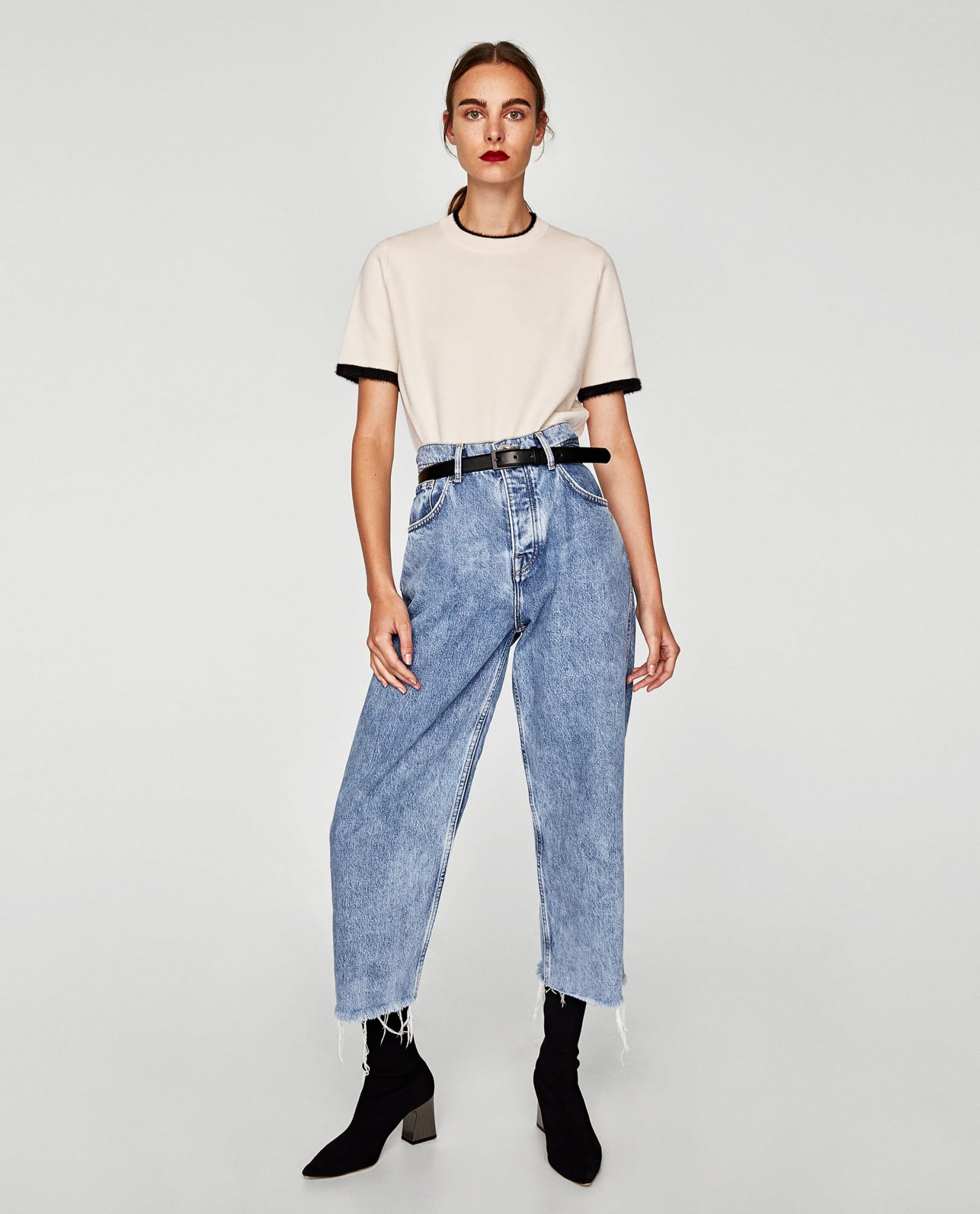 Nothing is worse than bundling up, only to be sitting under a heater all day. This sweater is the perfect layering piece under a warm jacket and over a cute tank.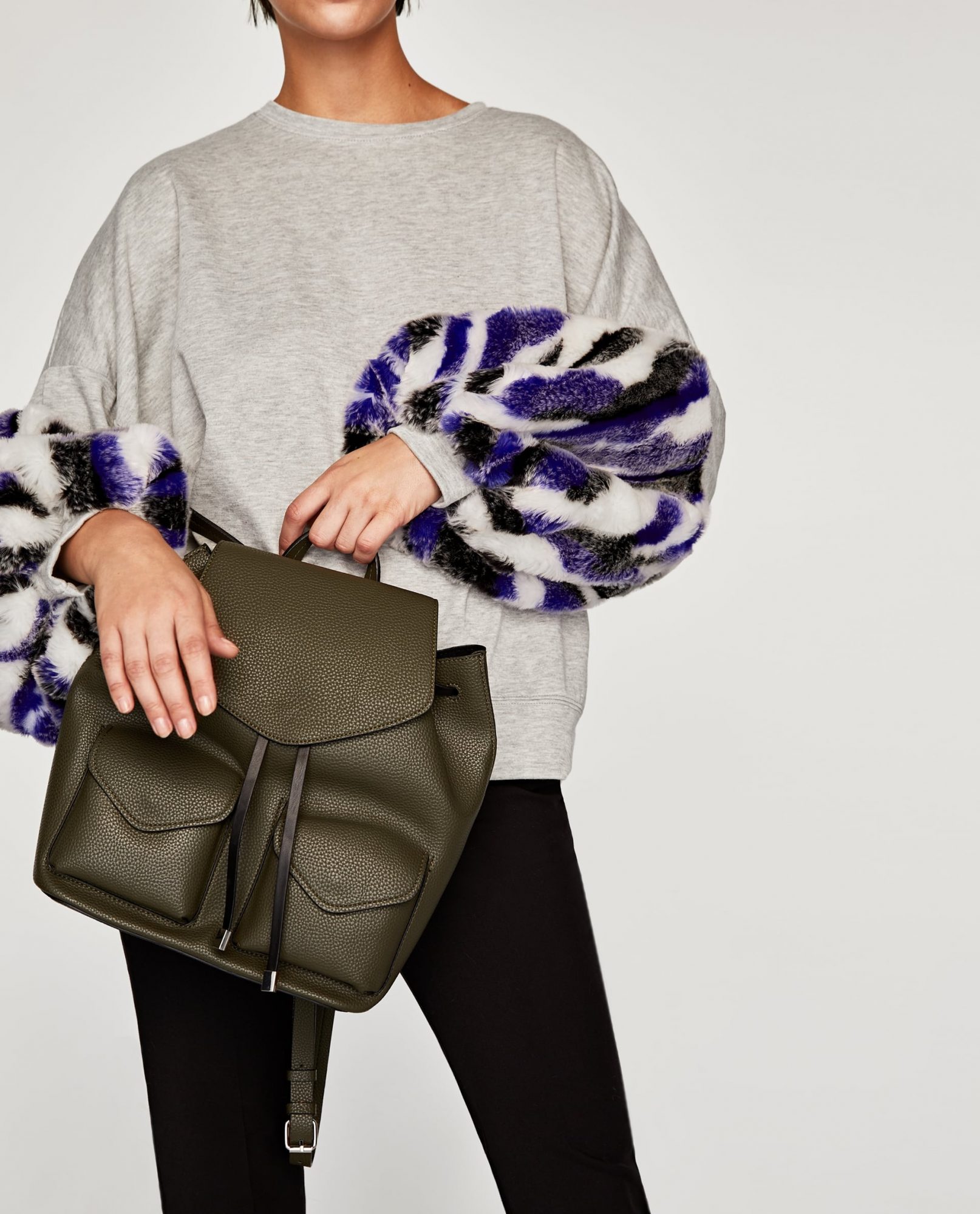 Whether you are heading for the train to work or spending the afternoon at Disneyland (hey, a girl can dream), this backpack is the perfect travel companion.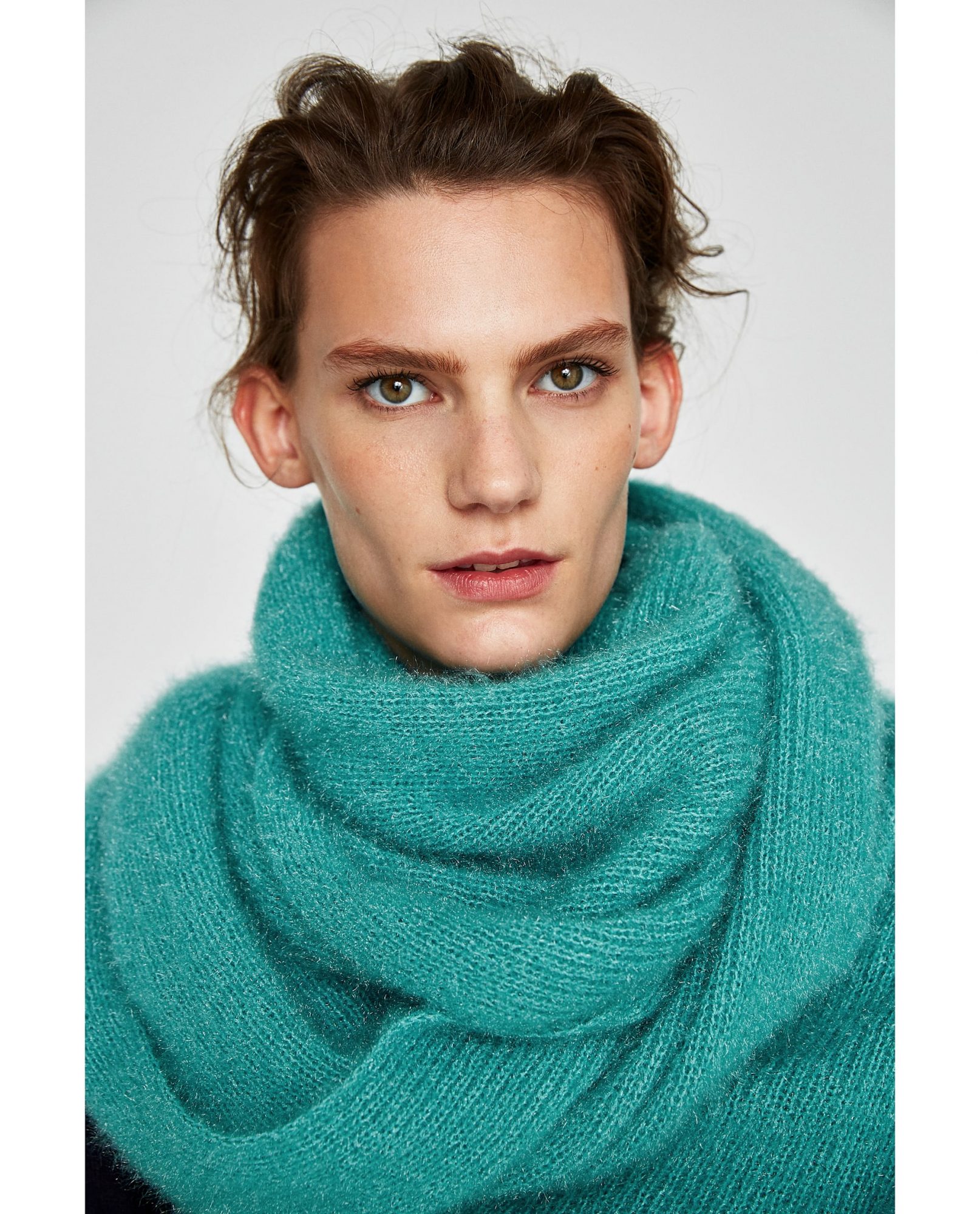 Subtle shimmer gives this super soft scarf the perfect luxe touch. It comes in blue, green, and yellow, and honestly we want all three.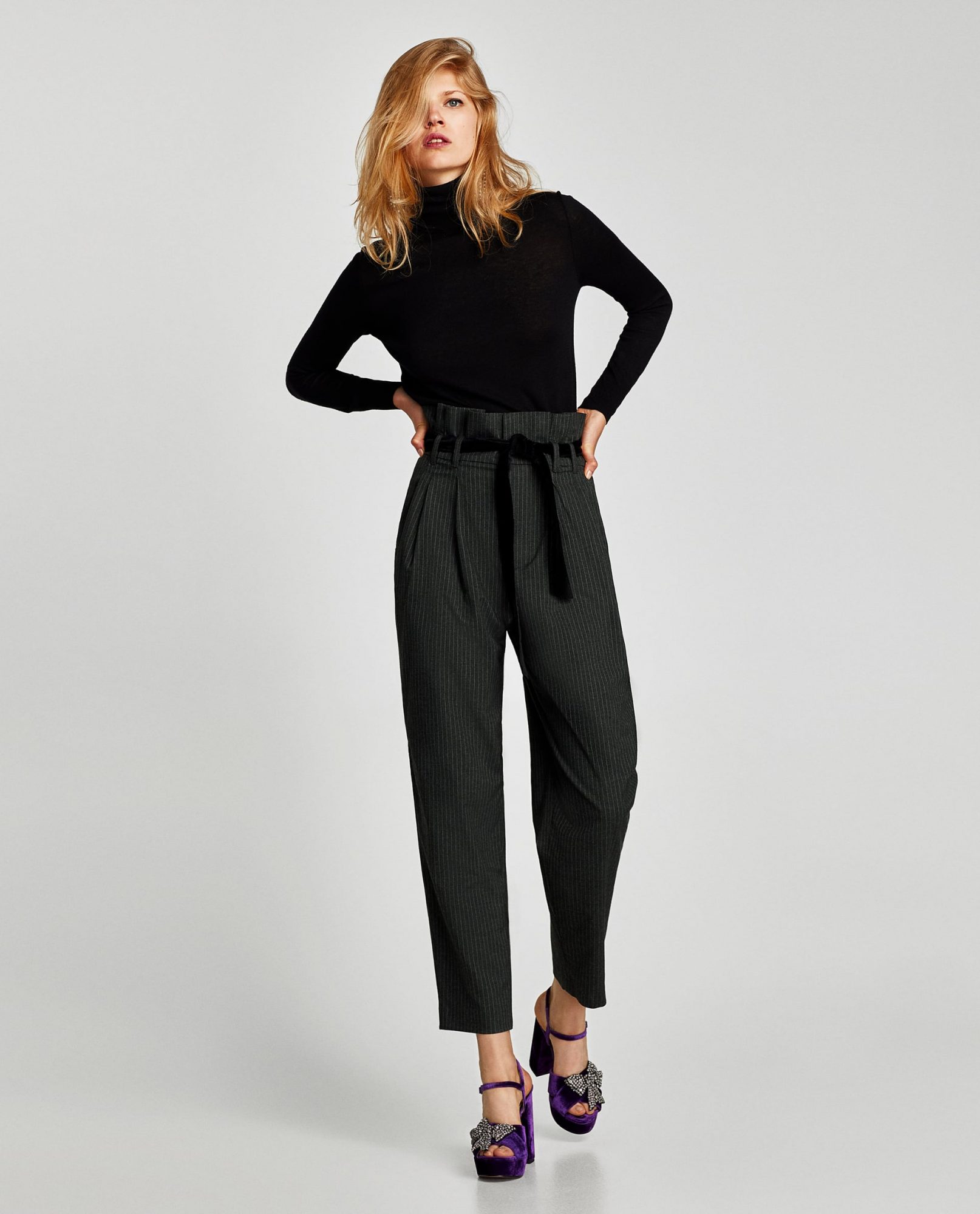 Give your favorite pair of jeans a break for these pleated trousers. Bonus: They come with the velvet belt!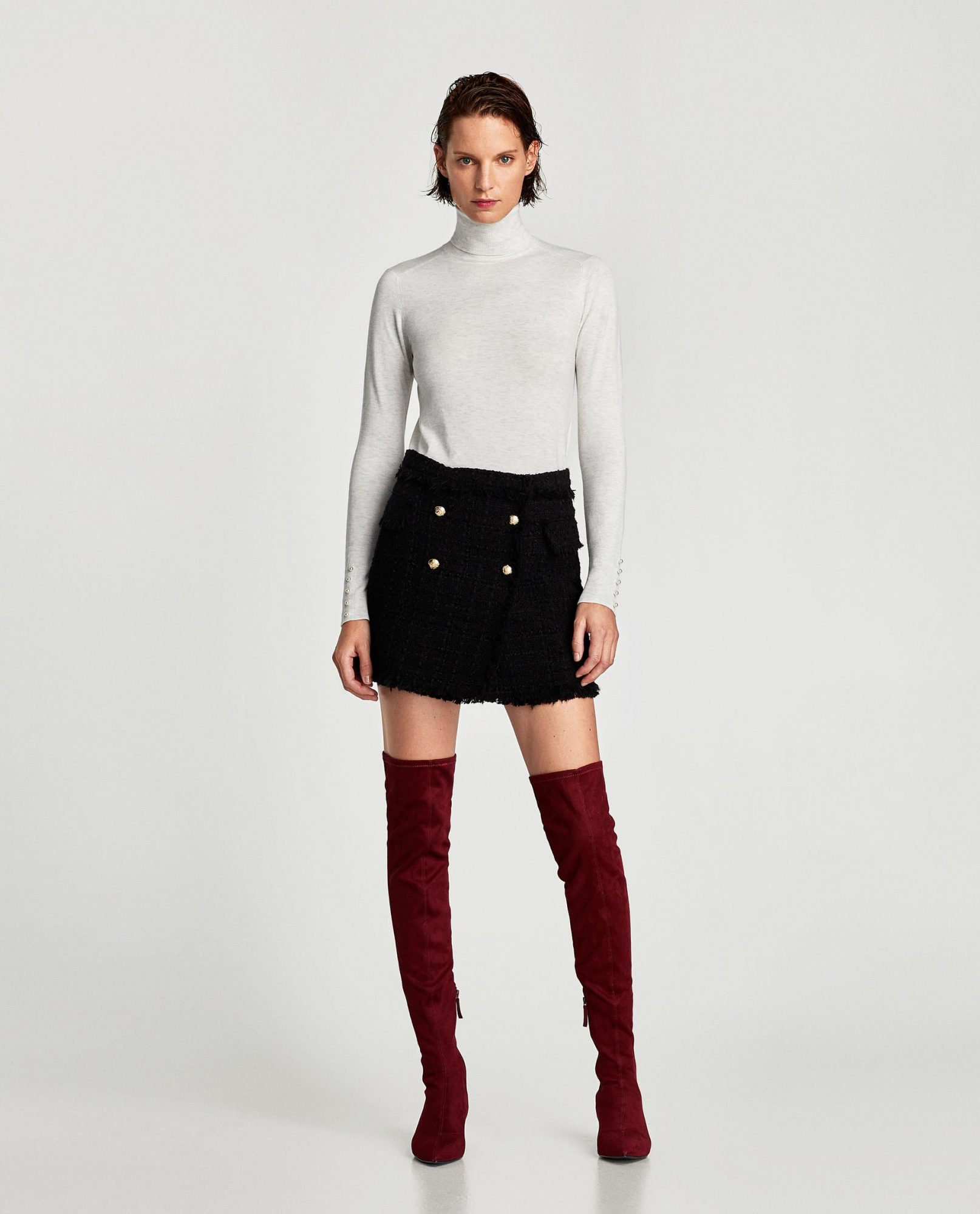 With kitten heels, these burgundy over the knee boots will totally stand out in your pile of neutral boots.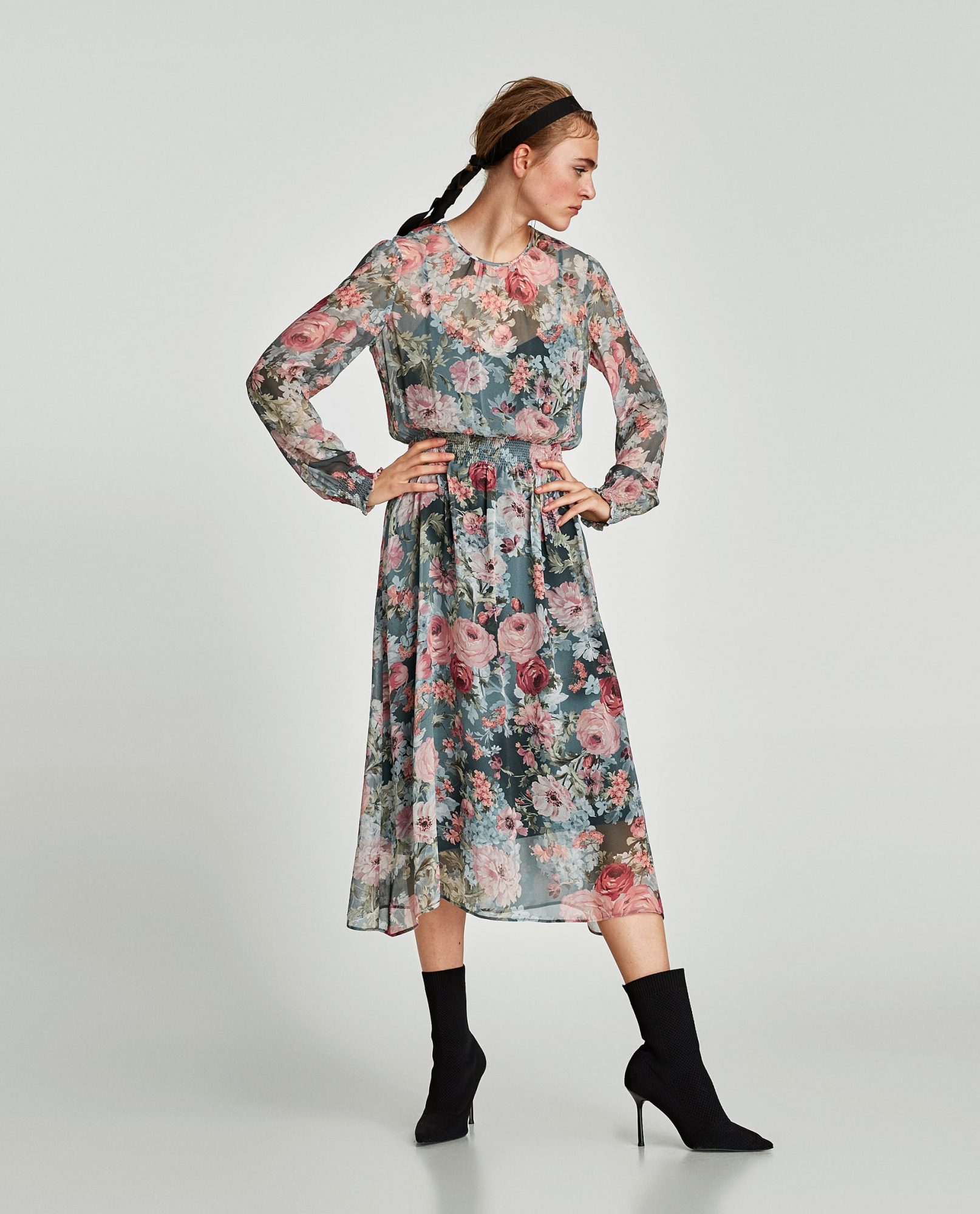 Okay, this dress looks like it is torn off the wall of a gallery — it's so pretty! We can't wait to skip into spring with this floral midi.
What will you add to your cart? Shop all of Zara's sale here!