11 stud earrings that'll convince you to get another piercing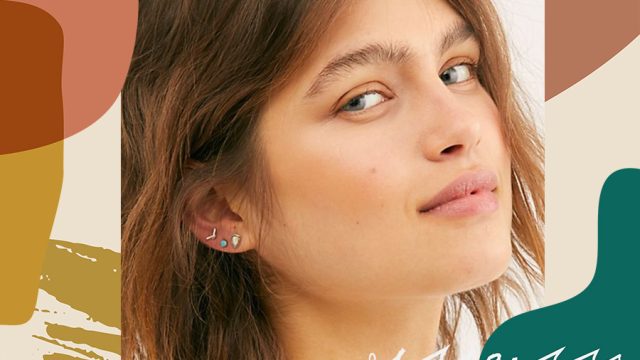 We love all jewelry, from zodiac earrings and dainty rings to statement necklaces and the jewelry brands our favorite celebrities are obsessed with. In fact, some of us love it so much that we stack it, whether we're talking about wearing multiple rings, layering various necklaces, or in this case, getting multiple piercings to wear even more earrings. The multiple-piercings look is a trend that's been growing steadily over the years, and we love the looks that can be curated by adding multiple hoops, dangly beauties, stud earrings, and more.
While we love a curated ear with multiple styles of earrings, sporting studs is undeniably one of the easiest ways to go. Because of their small size, you can do everything from hitting the gym to changing your outfit several times without worrying about your jewelry catching onto something. Below, some of the studs we're currently crushing on.
1Moonstone Post Earring Set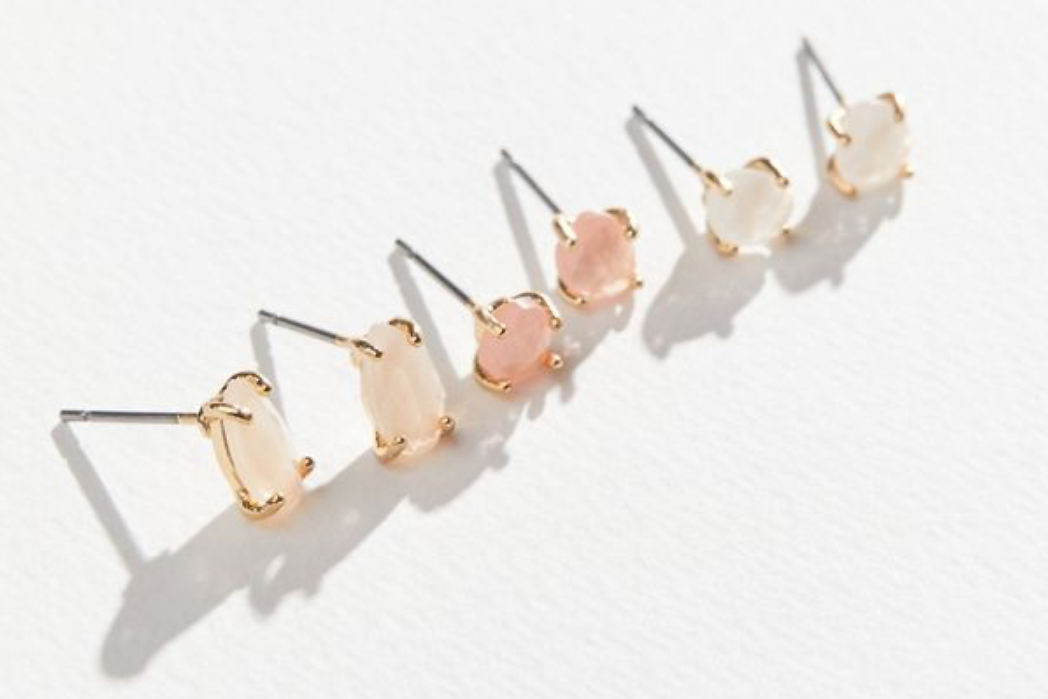 $16
Shop it
Available at Urban Outfitters
Available in four color combos (silver, neutral, mint, and peach), these jewel-toned studs will take you from day-to-night in color-coordinated style.
2Adina's Jewels Mini Evil Eye Stud Earrings
Evil eyes are symbols of protection, and with these studs, you can now take lucky charms with you everywhere you go.
3Studs Rainbow Stud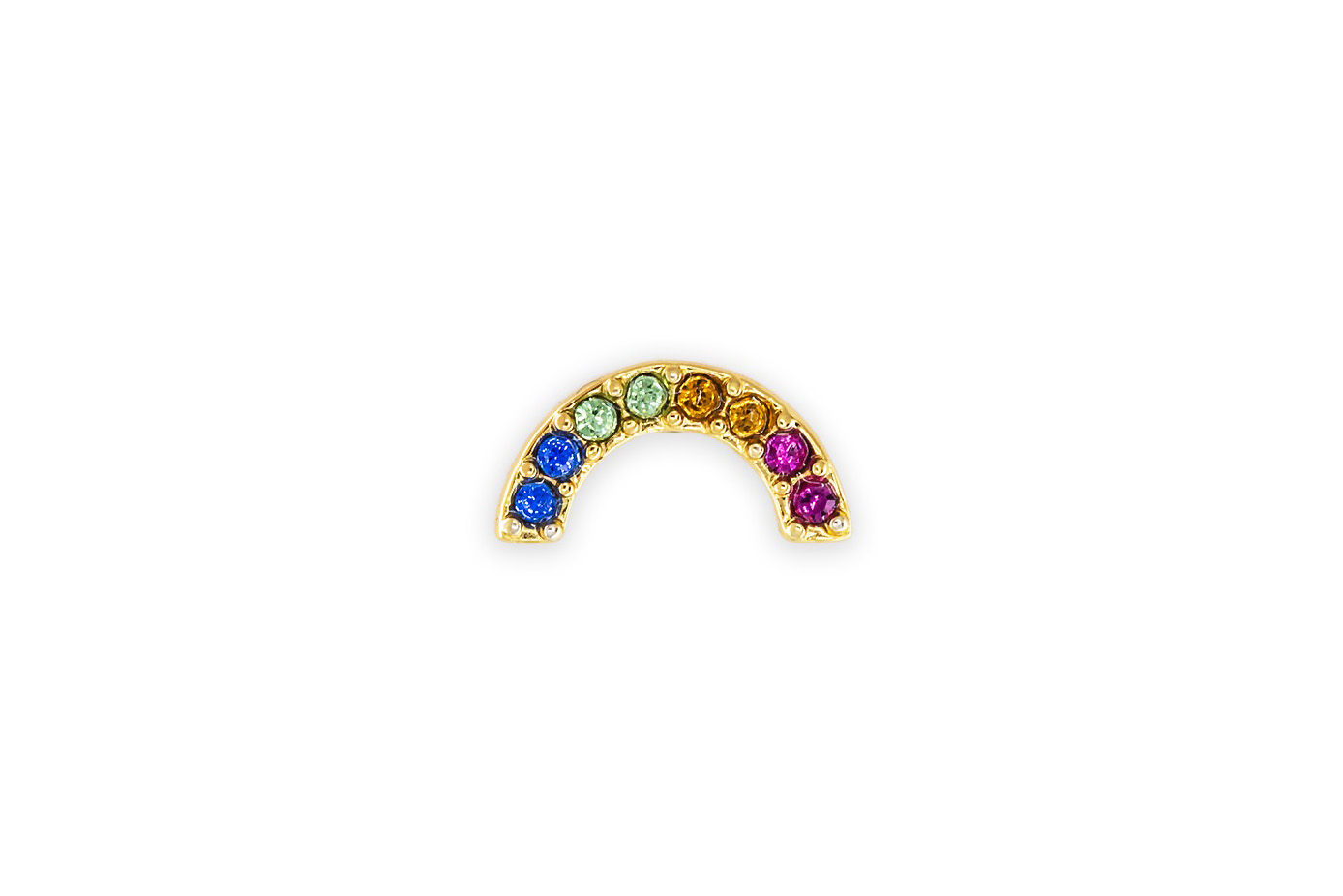 Add a joyful pop of color to your repertoire by throwing on this cute rainbow. It's fun and dainty, and guaranteed to always spark joy.
4Saks Fifth Avenue 14k Yellow Gold Star Studs
$60 (orig. $150)
Shop it
Available at Saks off Fifth
These tiny stars will brighten up your earscape—they're so pretty!
5Free People Teeny Tiny Stud Earring Set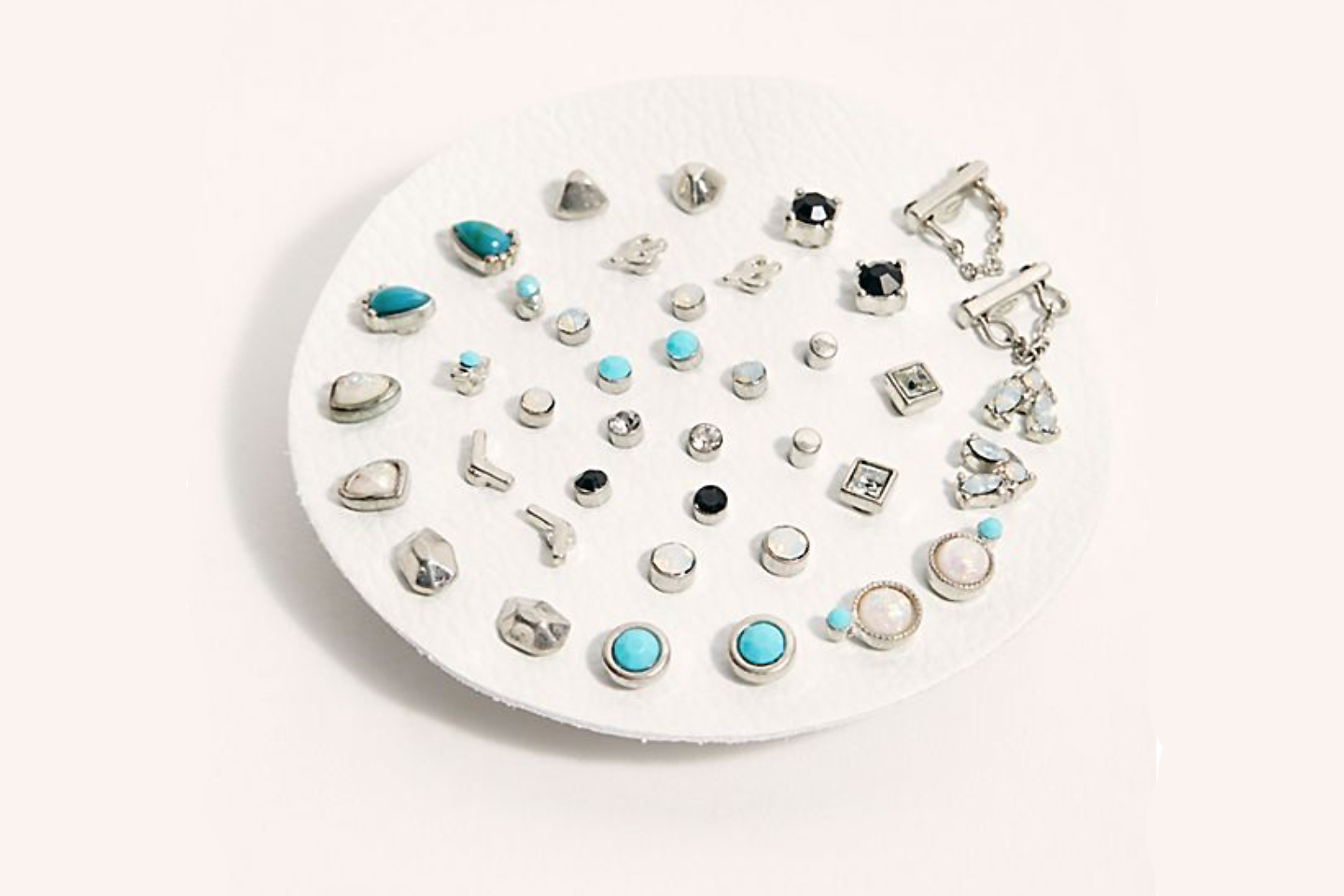 $20
Shop it
Available at Free People
Talk about great value! For just $20 you can snag 40 small studs (20 sets) that can be easily mixed and matched to create a beautifully unique look. This set comes in 16 different color combos, from this sweet blue one to deep warm metals and light rose gold.
6Bone Levy Single Stud Earring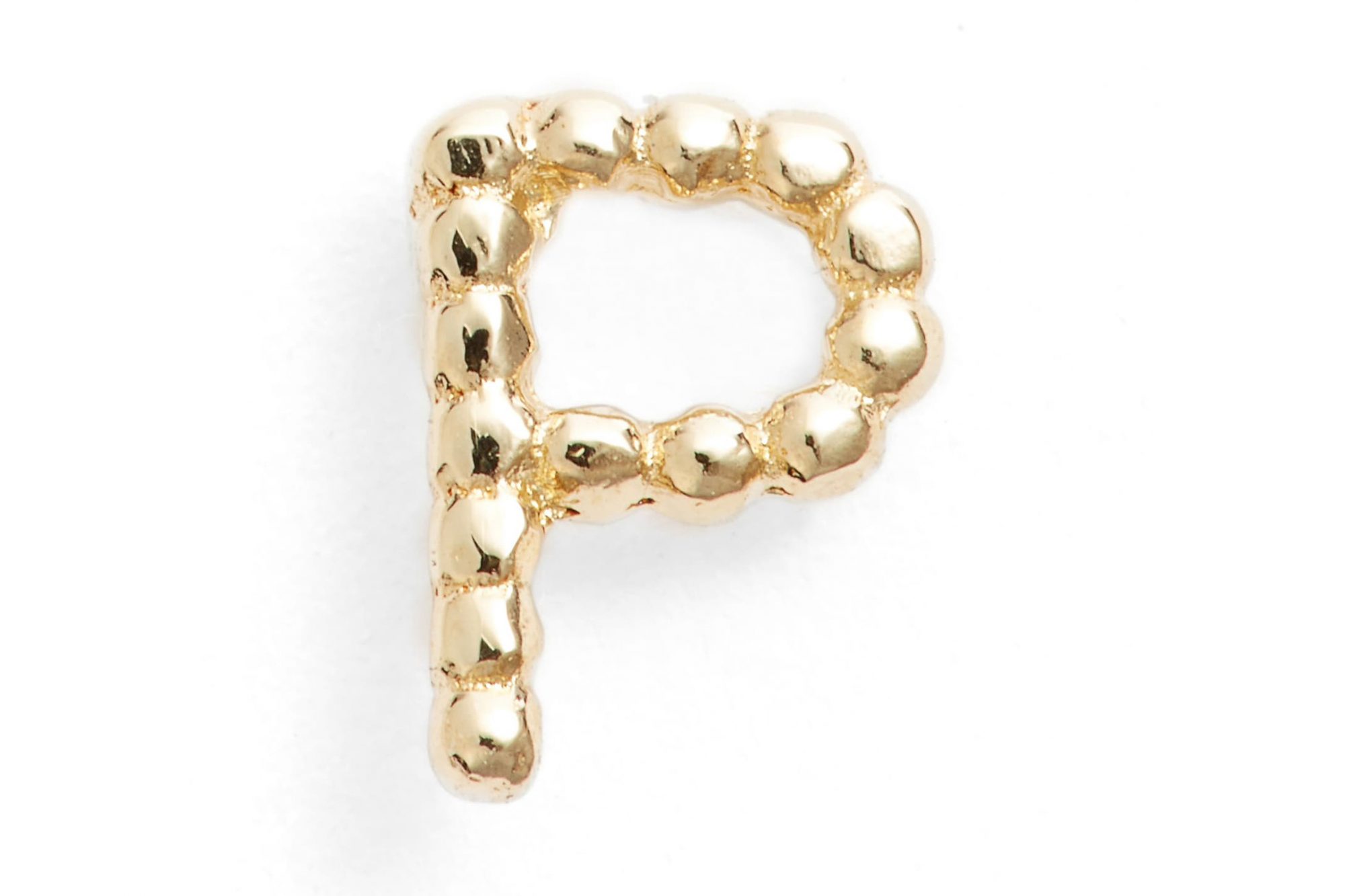 Sport your favorite initial (or more!) with this shining stud. This solid gold single is available in all the letters of the alphabet and will make your ear look truly yours.
7Nordstrom Set Of 2 Round Stud Earrings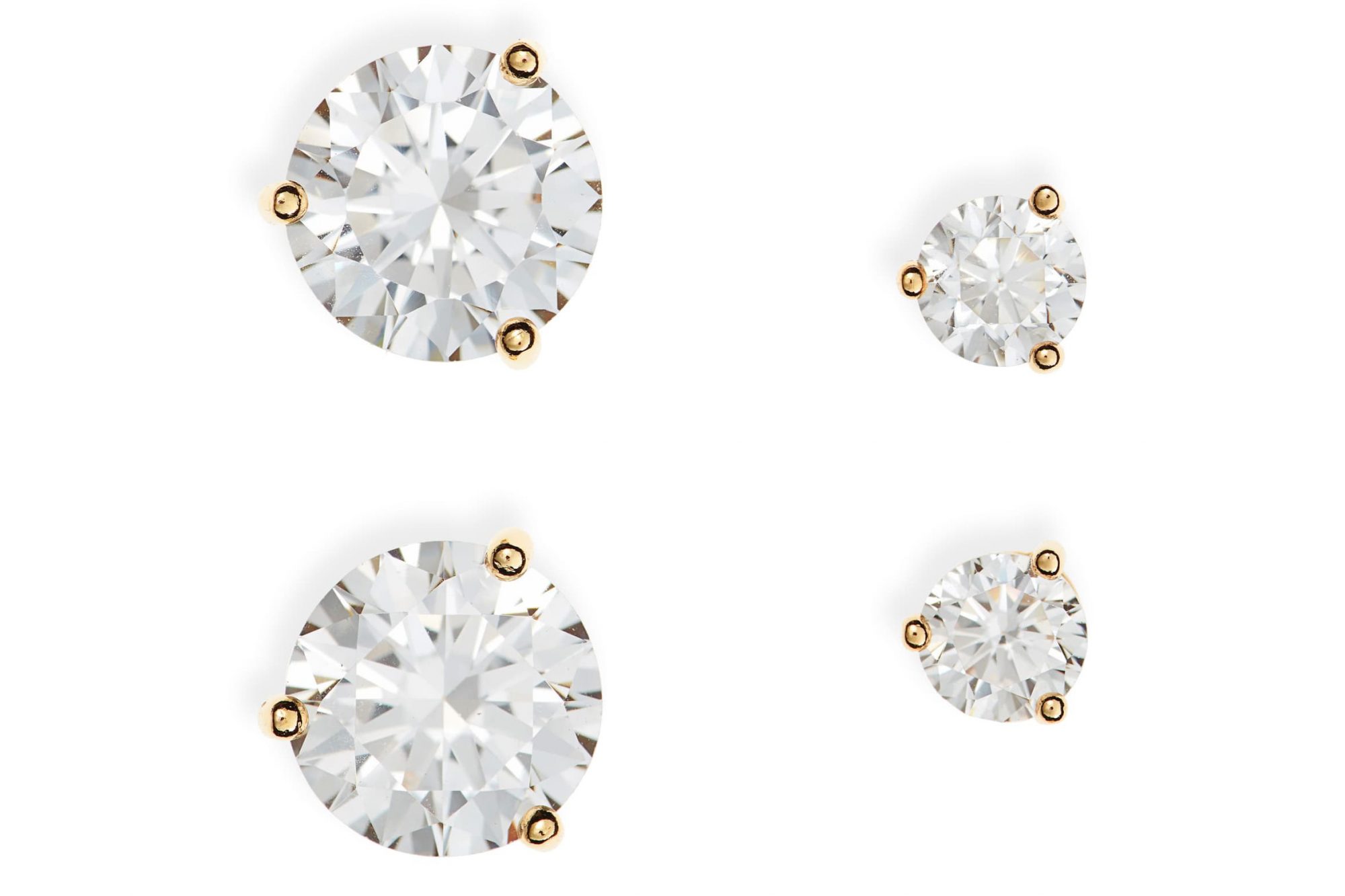 $34.48 (orig. $69)
Shop it
Available at Nordstrom
Simple and shiny, this set lets you can choose which size to stack depending on how much bling you want to wear.
8Kendra Scott Austin Stud Earrings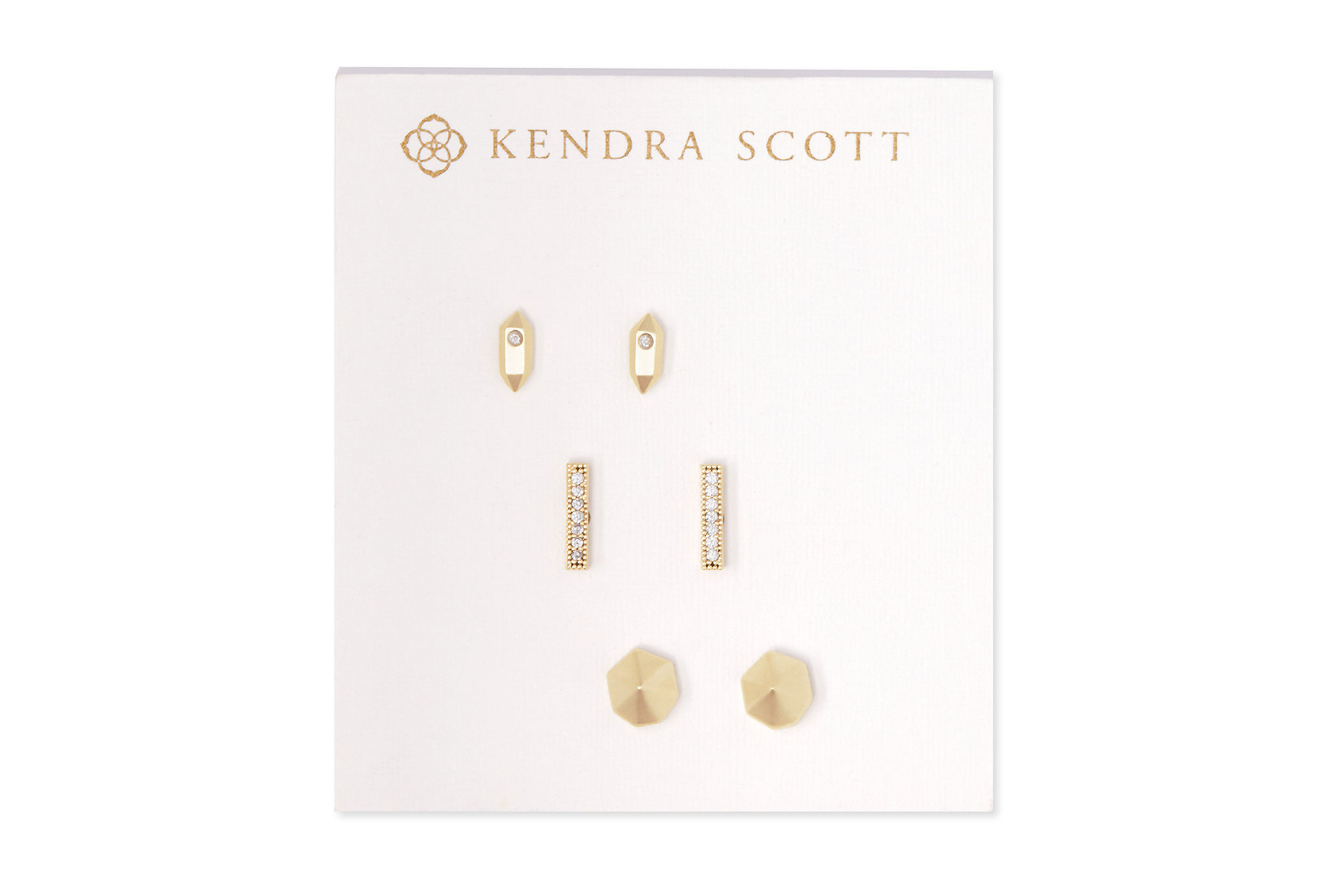 $68
Shop it
Available at Neiman Marcus
Celebrities like Zendaya, Blake Lively, and Simone Biles love this jewelry brand, and we see why. These three elegant studs would look beautiful on their own or stacked together, and they come in a silver option too, in case that's your preferred metal.
9Set & Stones Beatriz Bee Stud Earrings
These cute little studs are both timeless and buzz-worthy.
10Gorjana Chloe Mini Stud Earrings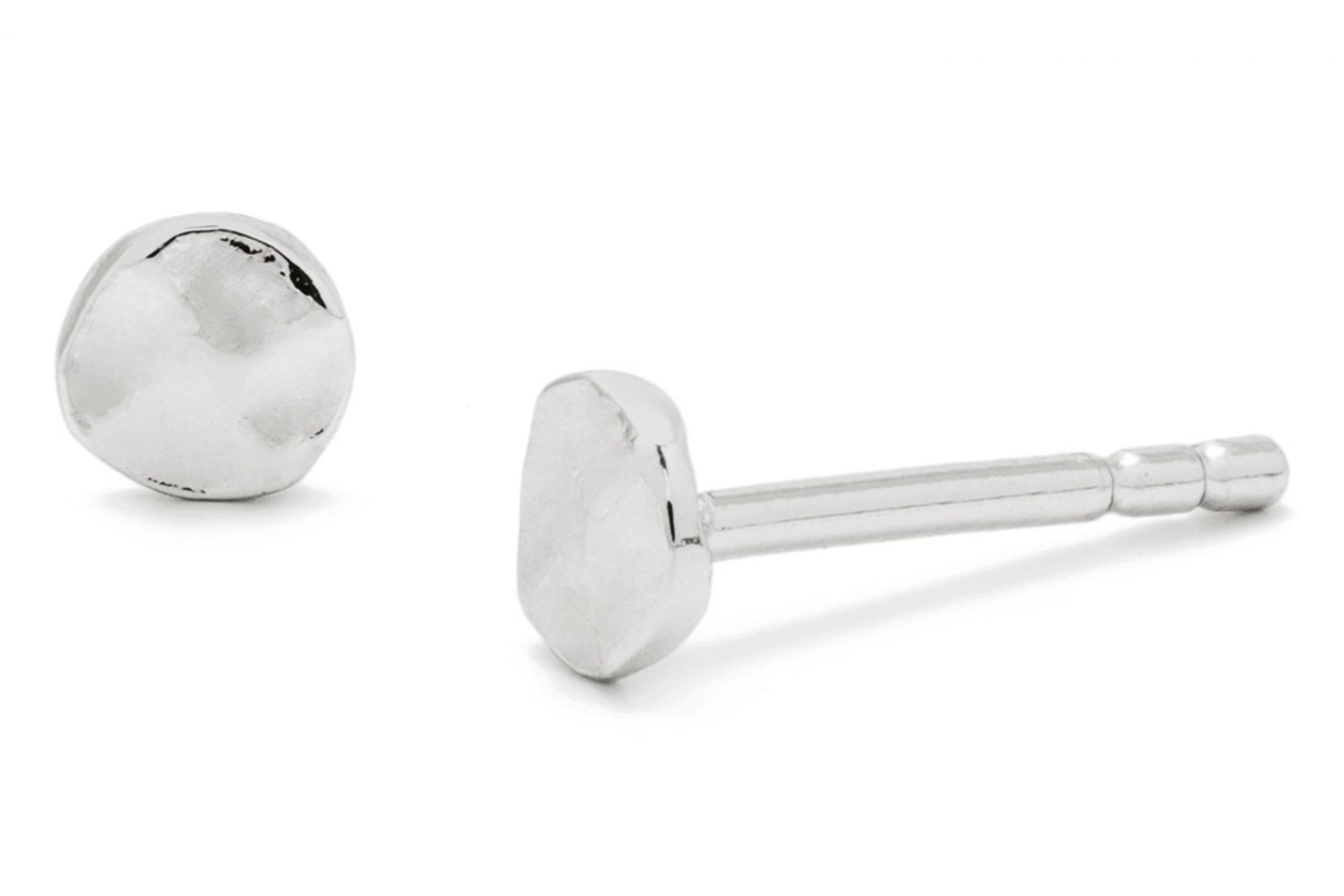 You can never go wrong with simplicity, which is one of the reasons we love this pair. They're available in rose gold, yellow gold, and this timeless silver finish.
11Mejuri Single Lightening Bolt Stud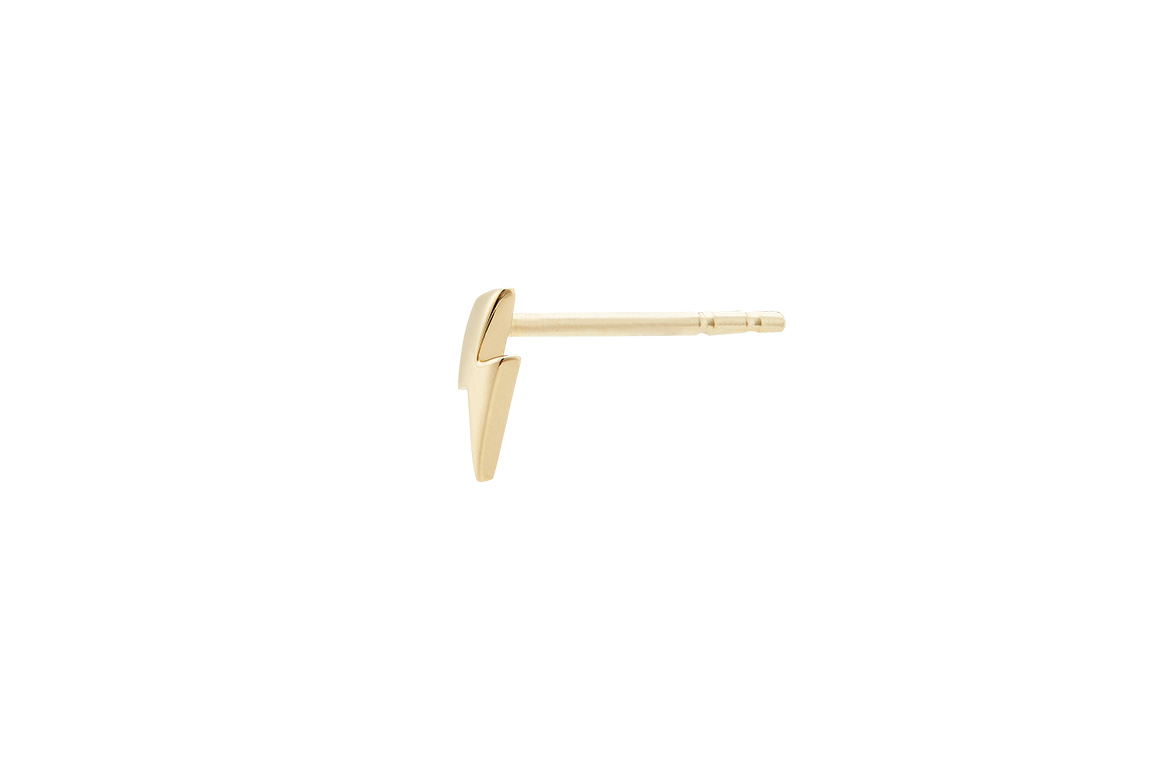 Whether you're paying tribute to Harry Potter or simply love a good lightning bolt, this simple stud will play up every ear look in a very fun way.