8 best store-bought pumpkin pies that everyone will think you made from scratch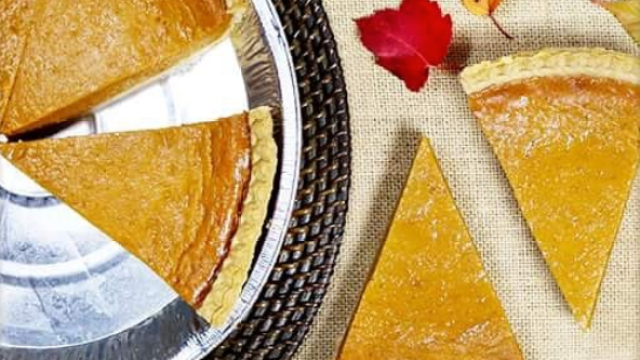 Thanksgiving is tomorrow and you're in quite the predicament. You agreed to bring a homemade pumpkin pie to your family dinner but one thing led to another and you're currently pie-less. Don't worry, we've got you covered. These 7 store bought pumpkin pies are so delicious that your family won't even notice they're not homemade — and if they do, the pie is so good they won't care!
Pumpkin pie is a staple at every modern Thanksgiving celebration. But, the pilgrims who sat down to the first Thanksgiving dinner didn't actually indulge in pumpkin pie. Ovens were not yet available to the settlers, so they instead stewed whole pumpkins, or their hollowed-out shells, and filled them with milk, honey, and spices.
A more recognizable pumpkin pie, complete with crust, wasn't crafted until the late 1700s. According to WhatsCookingAmerica.net, the first American pumpkin pie recipe (originally called "pumpkin pudding") appeared in Amelia Simmons' 1796 cookbook, American cookery, by an American orphan.
But, if you brought a period-accurate pumpkin dish to your Thanksgiving celebrate, your family might not be very happy. So, instead of hollowing out that pumpkin on your stoop for a last minute alternative, play it safe and buy one of these store bought pumpkin pies instead.
1The Fresh Market "Homemade" Pumpkin Pie
false
According to North Carolina's The News & Observer, the best pumpkin pie you can get is from The Fresh Market. For $9.99, you'll get an 8-inch pie, "with a nice sheen and a brownish orange color that doesn't look fake." But the crust is what really steals the show.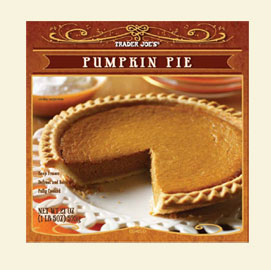 Trader Joe's Frozen Pumpkin Pie is already pre-baked and only needs a quick 20 minutes in the oven to warm up. TheKtchn.com's Anna Goldfarb noted that the crust has an almost-homemade consistency and taste, and the filling is "above average." The only downside is that the pie is a bit smaller than ususal.
3Costco Pumpkin Pie
In a blind taste test hosted by the Food & Dining team at azcentral, Costco's pumpkin pie scored highest and pleased judges with its not too sweet taste and enjoyable crust. And you can't beat the price at only $5.99.
4Whole Foods Pumpkin Pie
HG's Editorial Director Gina Vaynshteyn says this is her go-to pumpkin pie. It's a little more expensive than a pumpkin pie you might buy at a regular grocery store (WF's is ten bucks), but so worth it. The pie isn't overwhelmingly pumpkin-y, and has a really natural flavor.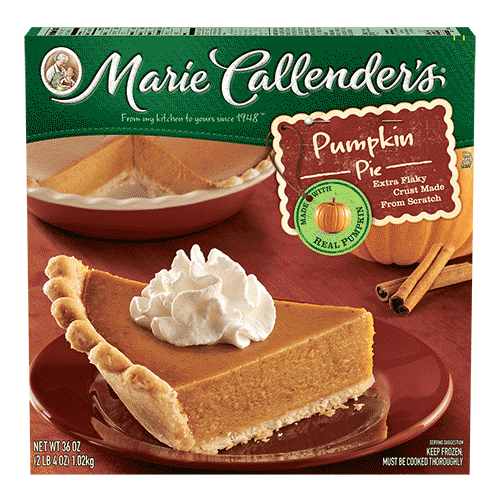 Surprisingly, another frozen pie makes the cut! TheKtchn.com's Anna Goldfarb called this pie "flawless" and said the pie custard flavor "gets two thumbs up!" She also noted that your party guests might even believe you made this pie yourself — it's that good.
6Jewel-Osco Pumpkin Pie
If you have a Jewel-Osco in your area, Aol.com says that their pie reigns supreme. The taste-testers agreed that this supermarket pie's filling tastes just as good as a restaurant or homemade pumpkin pie. And the buttery crust is a definite winner.
7Whole Foods Gluten-Free Pumpkin Pie
https://www.instagram.com/p/Bbr6sz7F-1j
TheDailyMeal.com reported that their taste-testers enjoyed the Whole Foods gluten-free version of a pumpkin pie. The crust was light and "pastry-like" and the filling had a "nice consistency." Plus, this pie is made with natural ingredients and will satisfy the gluten-free members of your party.
Time is ticking! Grab one of these pumpkin pies before they sell out. If they're as good as the internet claims, they won't stay on the shelves for long.
8 Sara Lee's Pumpkin Pie
Sara Lee's pumpkin pie is a CLASSIC. It's HG News Editor Toria Sheffield's favorite — you would never be able to tell it was frozen.