The Best Game-Changing Sprays for Your Skin, Hair, Makeup, Nails & Body
You may have to decant them for travel, but these liquid wonders make a difference.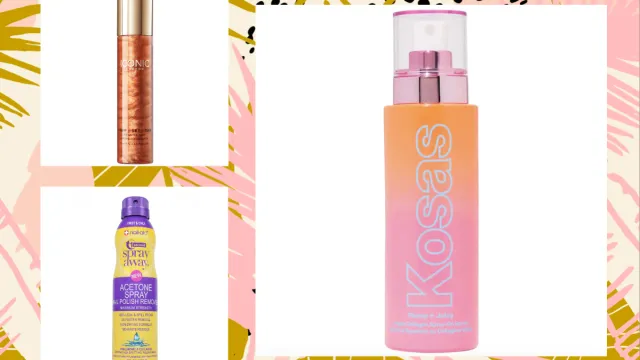 The product recommendations in this post are recommendations by the writer and/or expert(s) interviewed and do not contain affiliate links. Meaning: If you use these links to buy something, we will not earn a commission.
Spray it again — and again. Sprays are a game changer for a reason when it comes to your beauty routine. You may have to decant them for travel, but these liquid wonders make a difference.
Plus, they're so much easier to use than traditional product formats. For instance, remembering to rub on body lotion? A massive pain that frequently falls off our to-do list. But spraying one on post-shower and doing a quick rub-in? Easy peasy.
From sprays for your face to sprays for your makeup to set and prime to sprays that remove your nail polish to sprays that hydrate and moisturize your limbs, there's so much opportunity to this packaging concept.
Here are our go-to sprays you'll want for every part of your morning and evening regimens. 
RELATED: 30 Best Zodiac Tattoo Ideas
Sprays For Face
Mist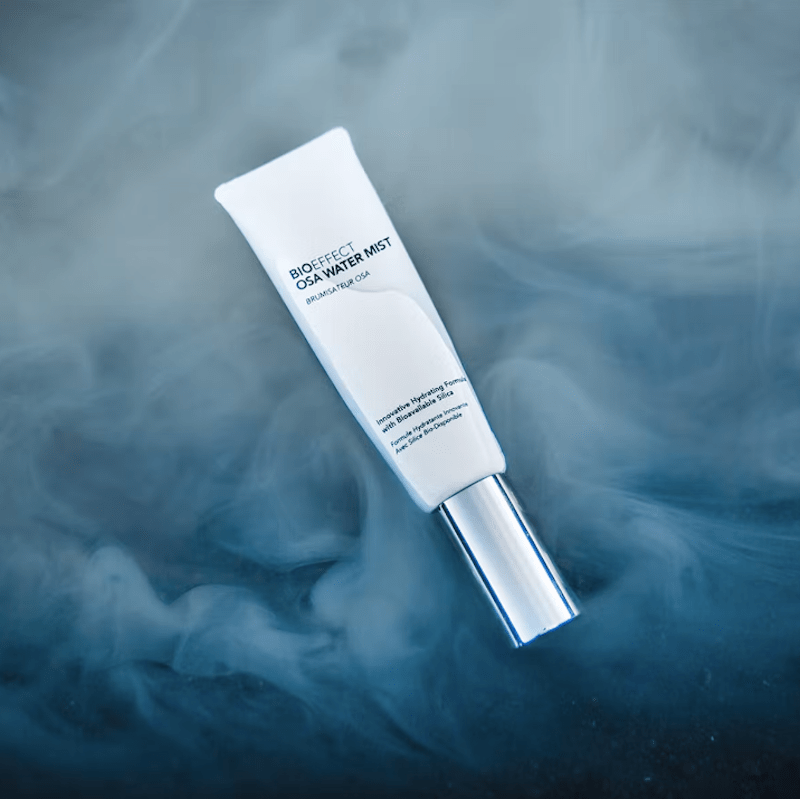 Mist opportunities abound. BioEffect OSA Water Mist ($55) provides light hydration, almost like an essence but lighter, that helps prep your skin for the skincare that follows.
Formulated with Icelandic water, hyaluronic acid, OSA (orthosilicic acid), a geothermal extract, it's ideal for spritzing on in the morning, evening, and throughout the day. Once you start spritzing before applying your serums and moisturizers, you won't go back. Speaking of serums… 
Serum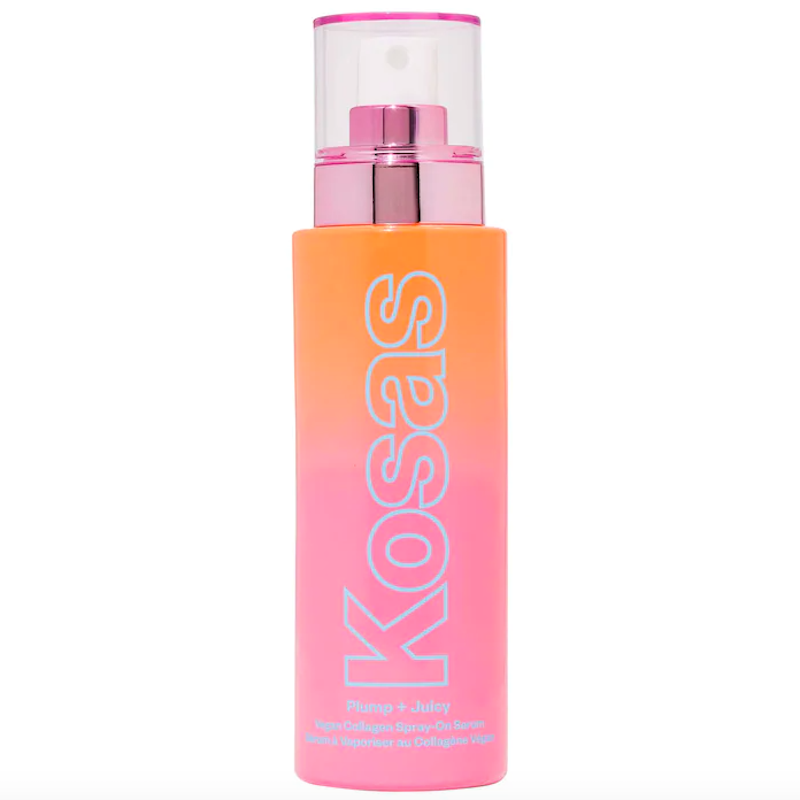 Spray-on serum is the new category your skincare routine has been missing. Kosas Plump Juicy Spray-On Serum ($48) is designed to refresh, hydrate, smooth, firm, lift, and plump your skin. It boasts vegan collagen, peptides, probiotics, proteins, and hyaluronic acid to help reset skin in a spritz-and-go format. 
Primer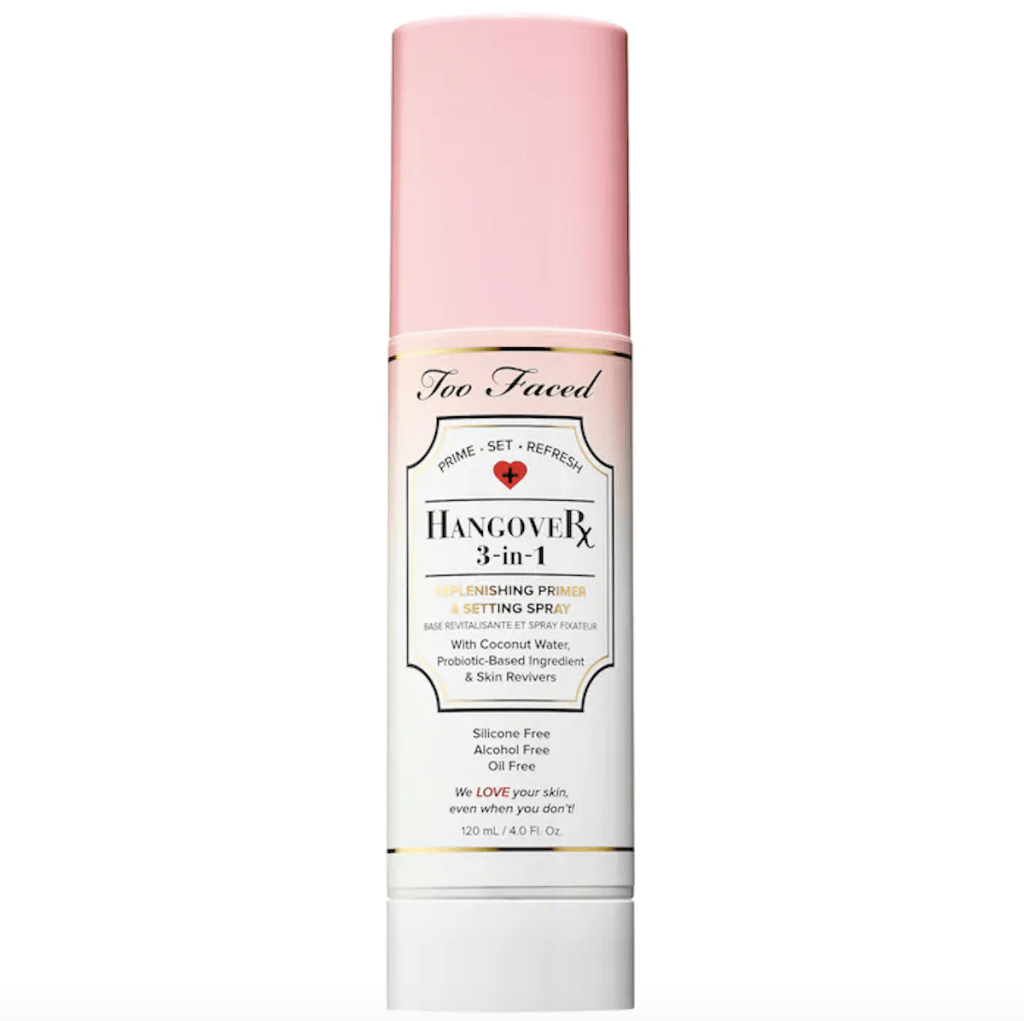 Get ready for prime time. This multi-functional product will quickly become your travel go-to. Too Faced Hangover 3-in-1 Replenishing Primer & Setting Spray ($36) is weightless and features coconut water to prime, set, and refresh makeup while keeping your skin hydrated.
Self Tanner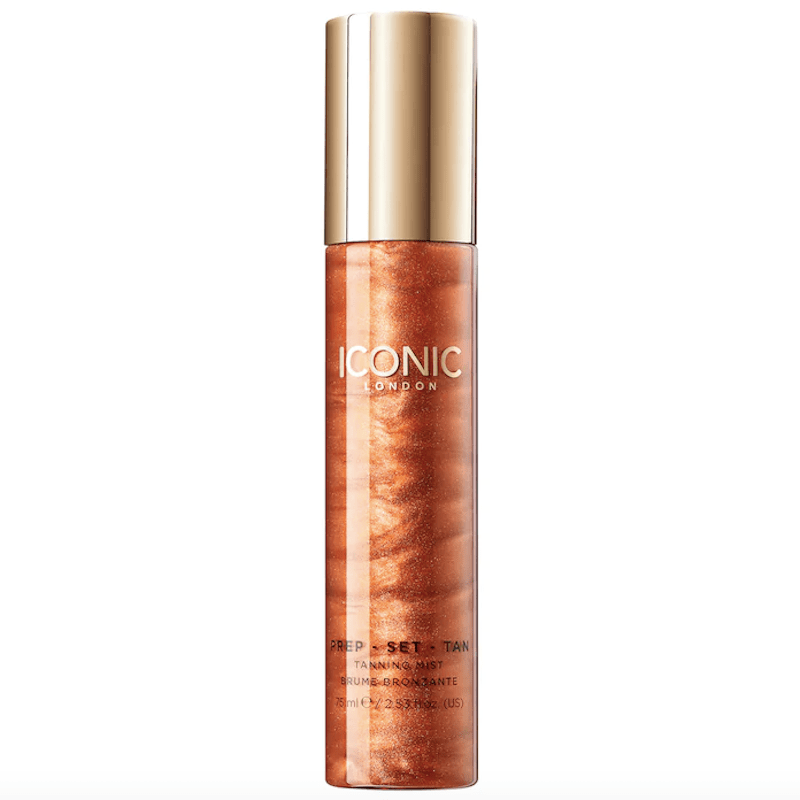 A glowing tan that develops in three to six hours, that doesn't smell, easily spritzes on, and provides a light, ethereal shimmer? Look no further than Iconic London Prep-Tan-Set Tanning Mist ($29). It yields a bronzed look while imparting hyaluronic acid and multivitamins to keep your skin looking and feeling its best. 
Hair
Humidity-Proof Spray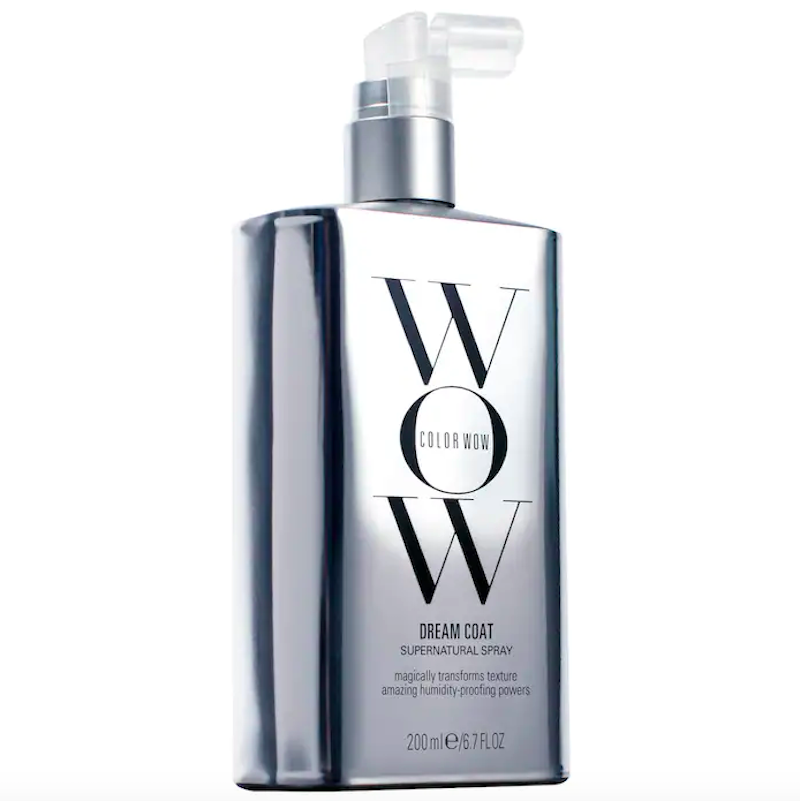 Color Wow Global Director Chris Appleton's TikToks using this product went viral for a reason. Color Wow Dream Coat Supernatural Spray Anti Frizz Treatment ($28) keeps frizz at bay by providing a waterproof coating to the hair, letting it be gleamingly smooth — no matter the weather. 
Leave-In Conditioner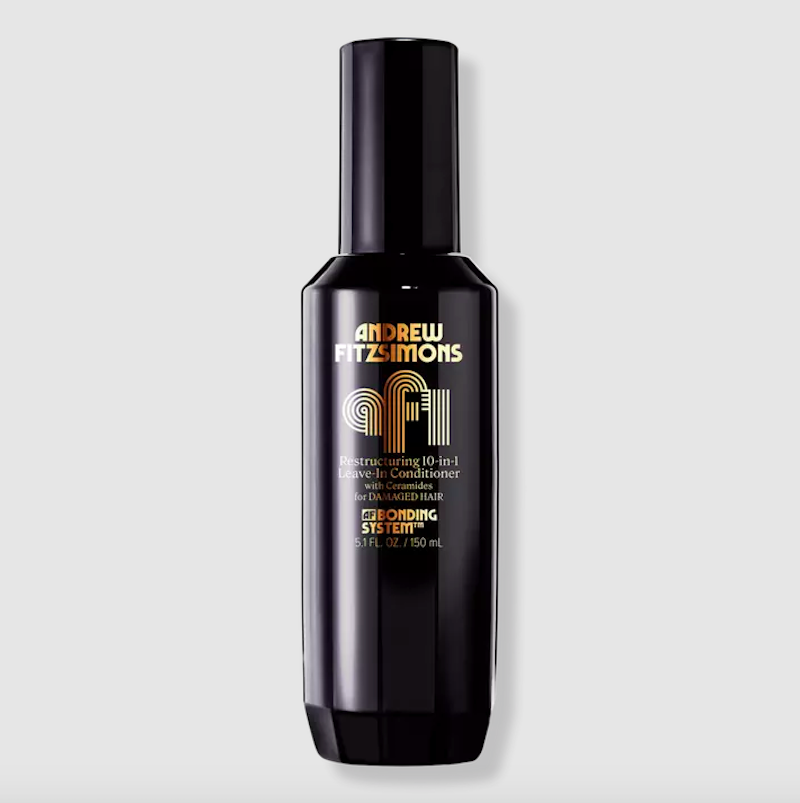 Andrew Fitzsimmons AF1 10-in-1 Leave In Conditioning Spray ($16) is wallet-friendly, plus it truly does it all. By that, we mean it helps repair damaged hair and split ends, detangles, addresses frizz and flyaways, boosts shine, and provides easier brushing and flat ironing. 
Sprays for Body
Body Exfoliator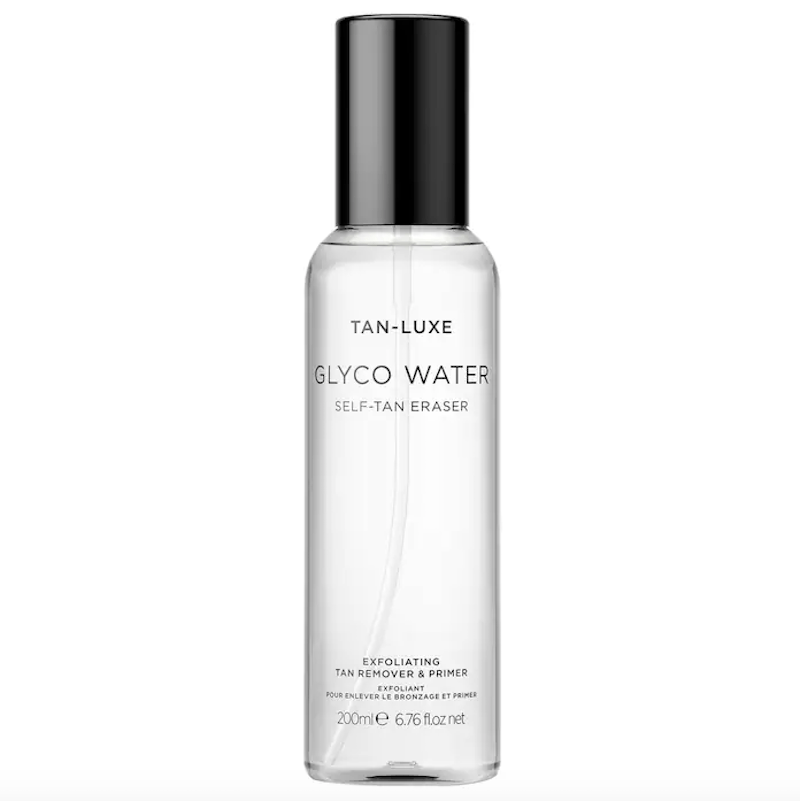 Want gleamingly smooth, perfectly exfoliated limbs pre- or post-self tan? It's all about Tan-Luxe Glyco-Water ($35). This triple threat sloughs off dead skin, cleanses, and primes to remove every single trace of self tan so you can start fresh.
This exfoliator doesn't require the clean-up post-shower or bath that a standard body scrub requires, nor will it clog your drain. All in all? This body exfoliator is a win-win. 
Body Lotion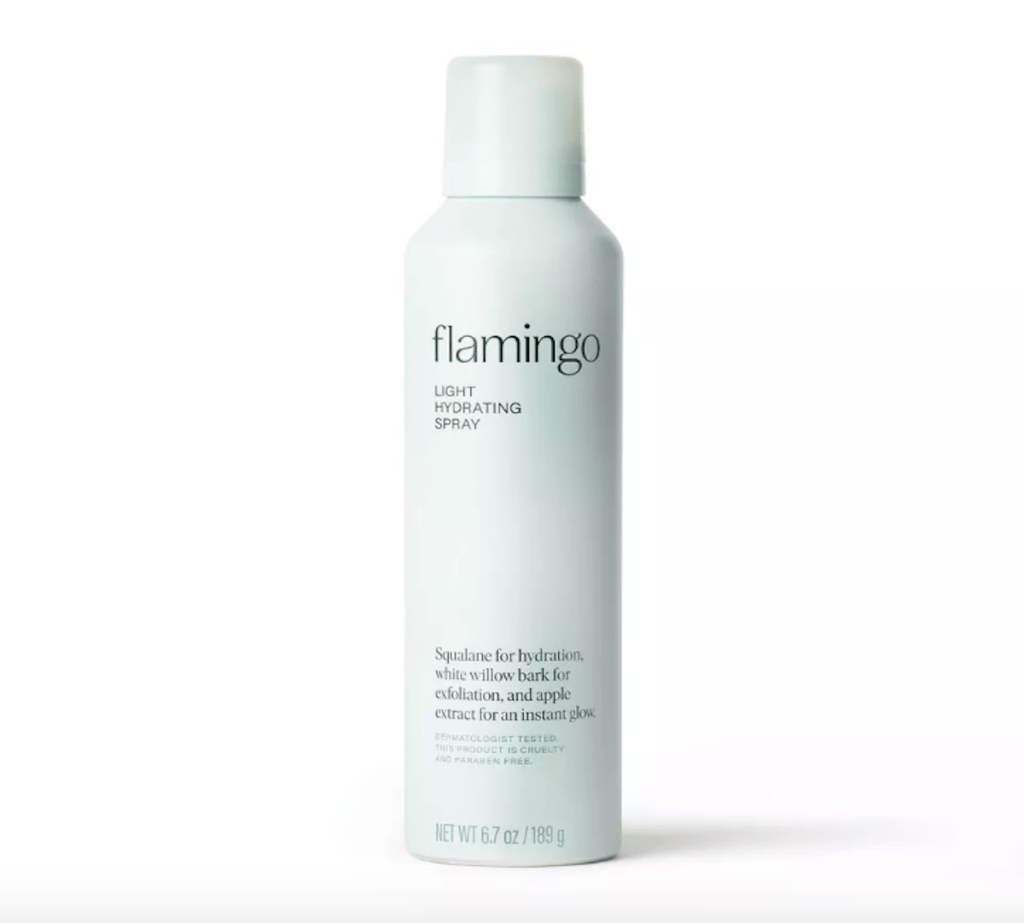 Body lotion is an easy part of your routine to forgo. But why should your arms, legs, and torso have to pay the price with dryness, flakiness, and all around discomfort — especially when it comes to the cold winter months of the year?
Hydrated body skin is healthy body skin! Enter our new favorite body care solution. Flamingo Light Hydrating Spray Lotion with Papaya and Apple Extract will set you back just $10, plus it's made with squalane, white willow bark. It offers an easy 360 degree spray application so you can moisturize your body quickly and then get back into your pajamas or work clothes — and out of your freezing cold bathroom. 
Sprays for Nails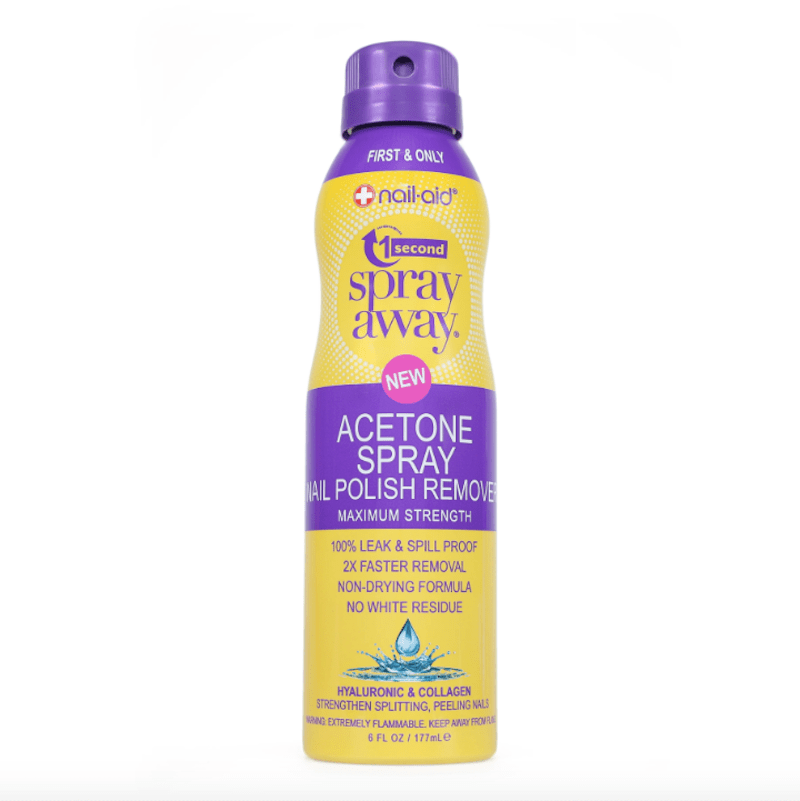 While those nail polish jars with pre-soaked sponges are great for getting off nail polish, when it comes to gel or powder dip manicures, you need to break out the big guns. And for that, it's all about Nail-Aid Spray Away Acetone Spray Nail Polish Remover ($6).
This spray-on nail polish remover is perfect for splitting, peeling nails and it will make you wonder why you used a standard bottle and cotton balls for veritable decades. What do we love about it? Well, it's not only a far more efficient way of soaking your cotton ball before applying it to your nails to remove any type of nail polish — it also hydrates in the nail polish removal process.
This product is also 100 percent leak- and spill-proof, so it will never leave a smelly mess in your nail accouterment drawer. That's happened to all of us at least once or twice, and it always takes a while for that acetone smell to dissipate. Its powerful collagen and hyaluronic acid spiked formula helps to strengthen even the most damaged nails. 
Amber Katz is a content creator for brands and publications.
Read more