Flight attendants share the best moisturizing products for dehydrated skin
Raise your hand if you've ever worn a sheet mask on an airplane—because we have! Although you may be a fan of airplane travel, your skin can take a big toll. Scientists discovered that elevated ozone concentrations at high altitudes—like 36,000 feet in the air—create decreased air quality in aircraft, and that this can have negative health effects, like dehydrated skin, nasal congestion, eye irritation, and fatigue.Additionally, studies show that, during long-haul flights, low humidity levels inside the aircraft play a major factor in skin changes such as dehydration. This can lead to flaky skin, dull texture, and an increase in oil production, which can result in acne.
Dehydrated skin is caused by external elements, like a change in season or altitude levels. Since flight attendants spend anywhere from 65 to 120 hours in the air per month, they're experts in taking care of their perpetually dehydrated skin. We asked five of them to share the skincare products that keep their skin in tip-top shape. In addition to drinking lots of water, these are the products they say improve their skin's elasticity, radiance, and health.
Best cleanser for dehydrated skin: La Roche-Posay Toleraine Hydrating Gentle Cleanser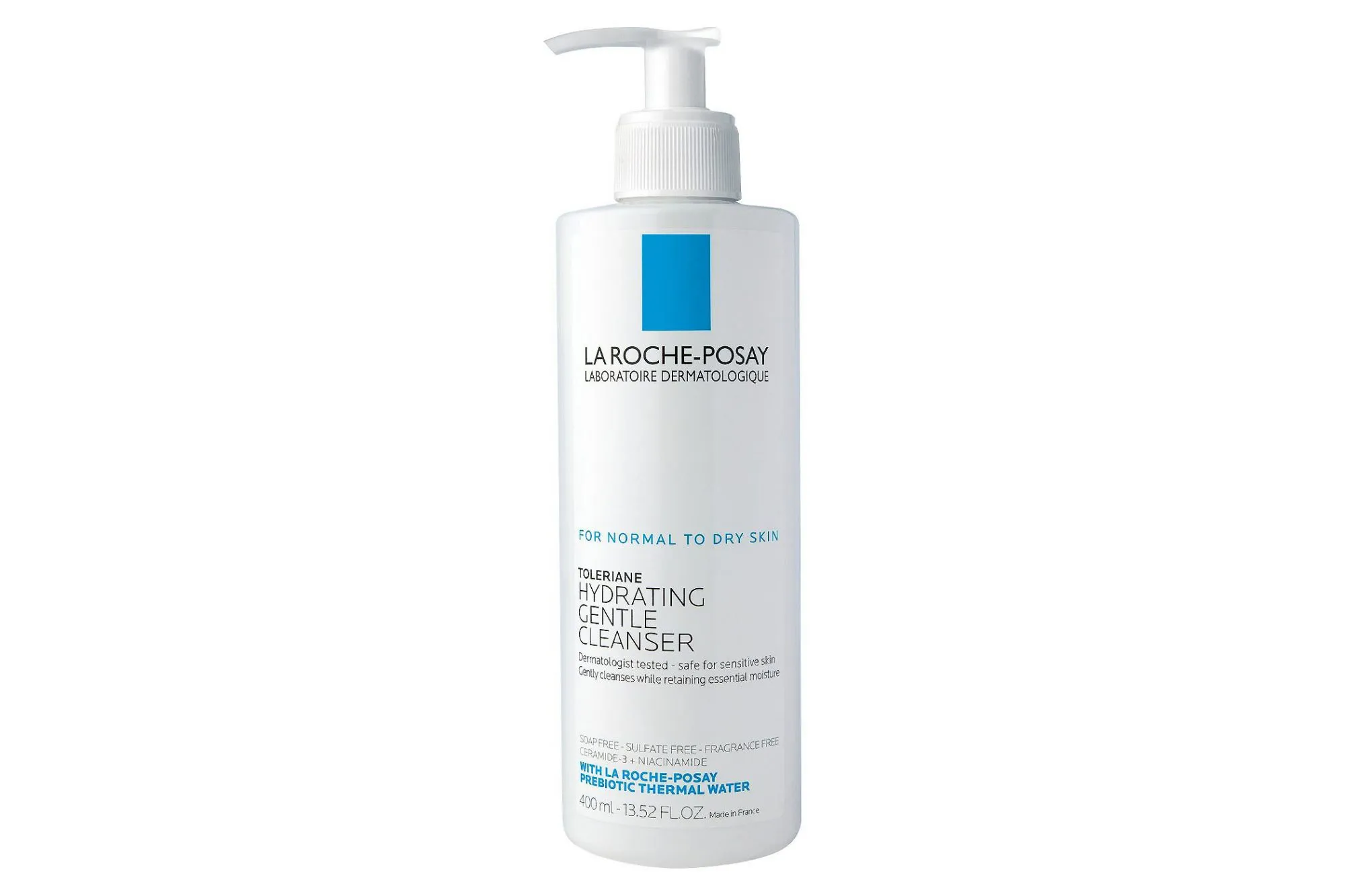 Noelle Weston, a flight attendant for Delta Airlines, keeps her routine simple with an emphasis on hydrating ingredients. After a long flight, Weston uses this cleanser to remove her makeup and leftover debris because its gentle formula is easy on her skin. It has a smooth, milky texture and its ingredients (ceramides, niacinamide, and glycerin) help keep skin barriers intact.
Best face mask for dehydrated skin: Summer Fridays Jet Lag Mask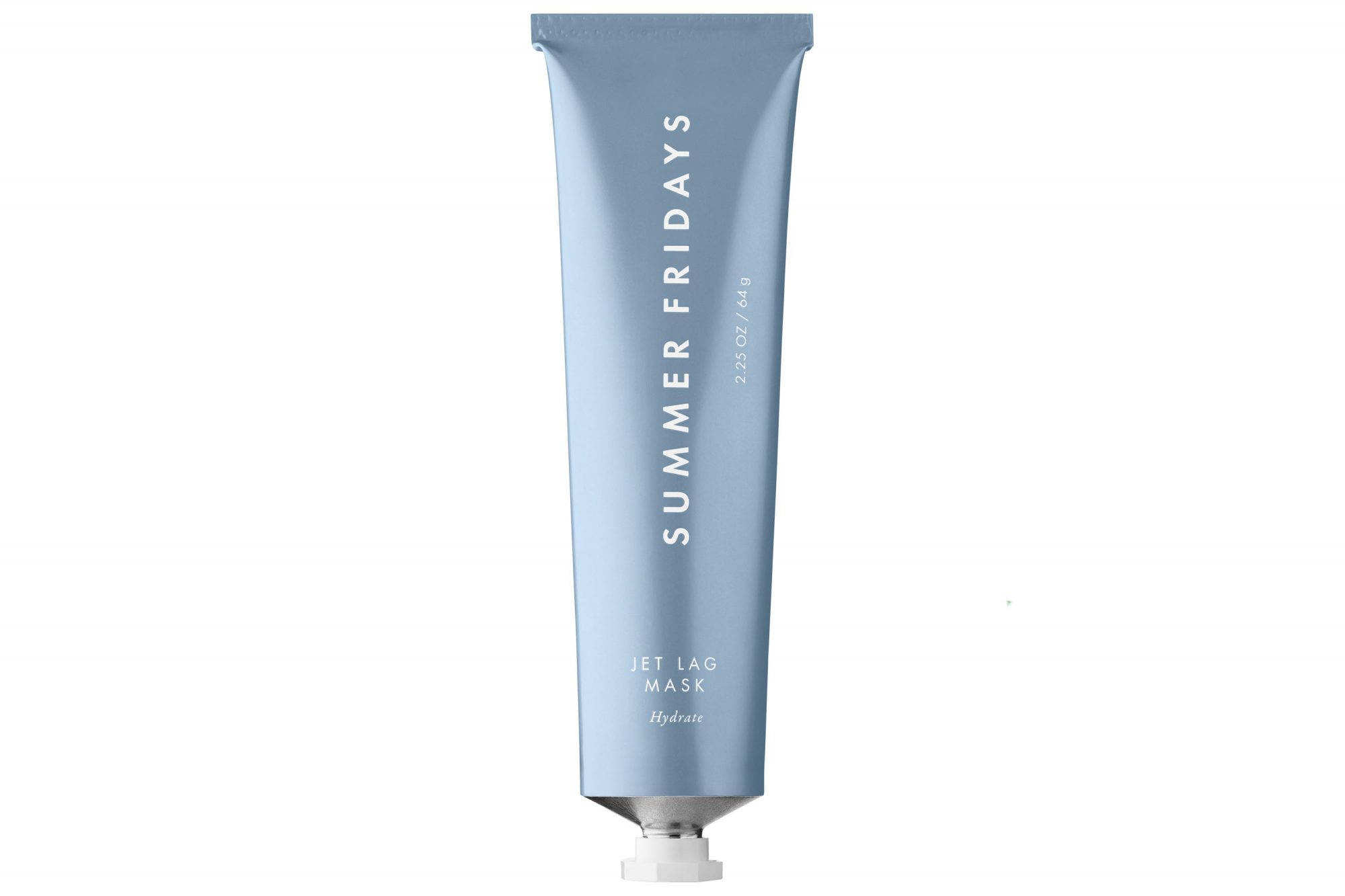 Tori Campbell, who works for SkyWest, recommends this aptly named face mask. "As a flight attendant, I know that moisturizer is my skin's best friend," she says. "I use this mask when I'm in the air." To use, apply a thin layer to your face as an all-day primer for your makeup, or pile on a heavier amount for a quick fix. (Ten minutes is all you'll need.) With hydrating ingredients such as ceramides, antioxidants, and vitamins C and E, skin that's inflamed, puffy, or dry will be softer and dewier in no time. Carry on, glow-getters. No flaky skin to see here. 
Best face mist for dehydrated skin: Epicuren Protein Mist Enzyme Toner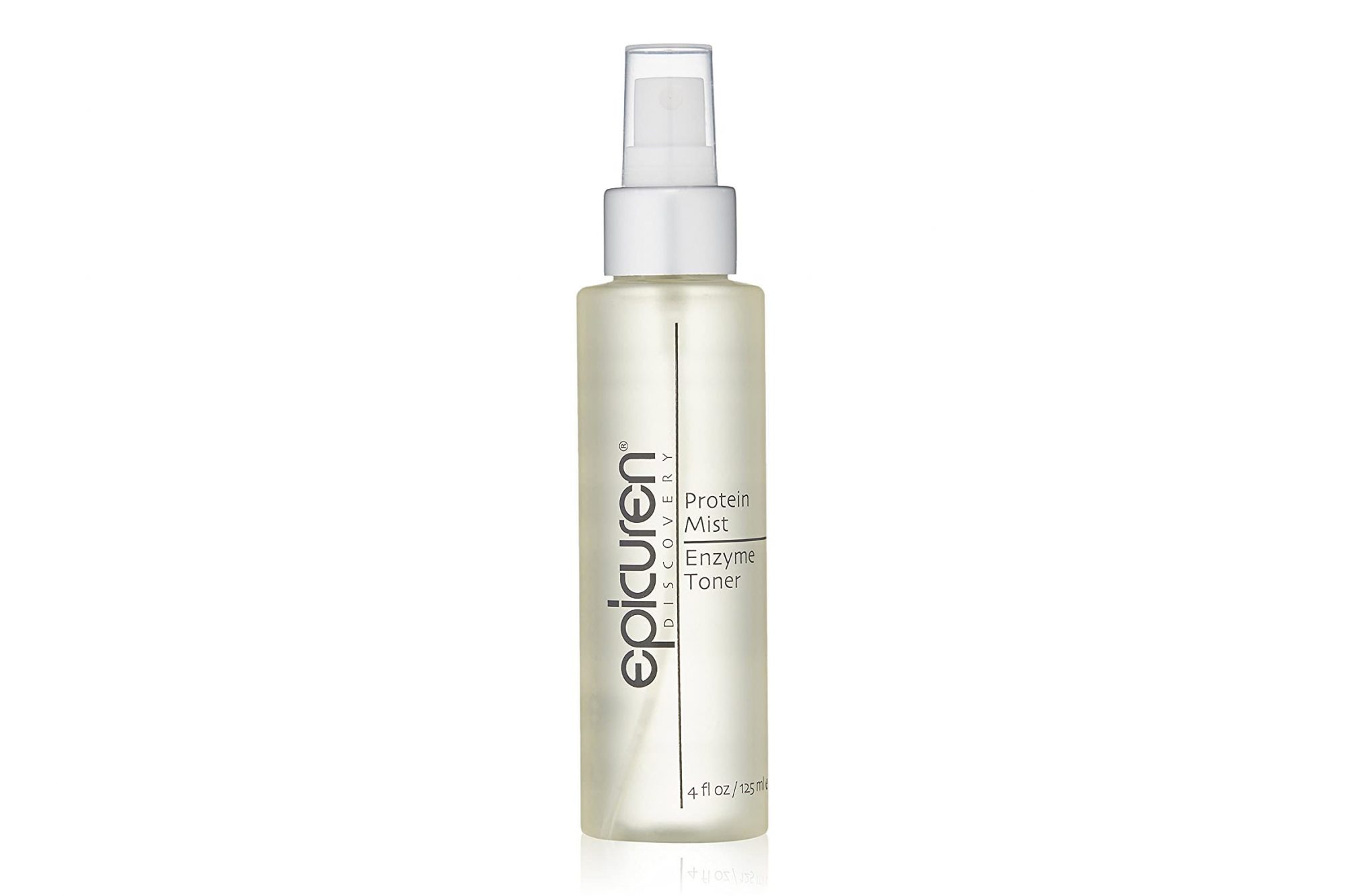 $30.50
Shop it
Available at Dermstore
Ana Guadalupe Barahona, a flight attendant for Air Canada, says she purchased this hydrating spray when she was in South Korea. "I spray onto my face one to two times a day, depending on how long the workday is," she adds. Barahona says she made sure to buy a water-based toner since, according to a recent study, moisturizers work best when they adhere to moistened skin; water-based toner is a great choice for getting those extra skin benefits. This toning mist also balances the skin's pH, thanks to witch hazel, aloe vera, and apricot kernel oil—and will leave skin looking dewier and more supple.
Best moisturizer for dehydrated skin: Cetaphil Rich Hydrating Night Cream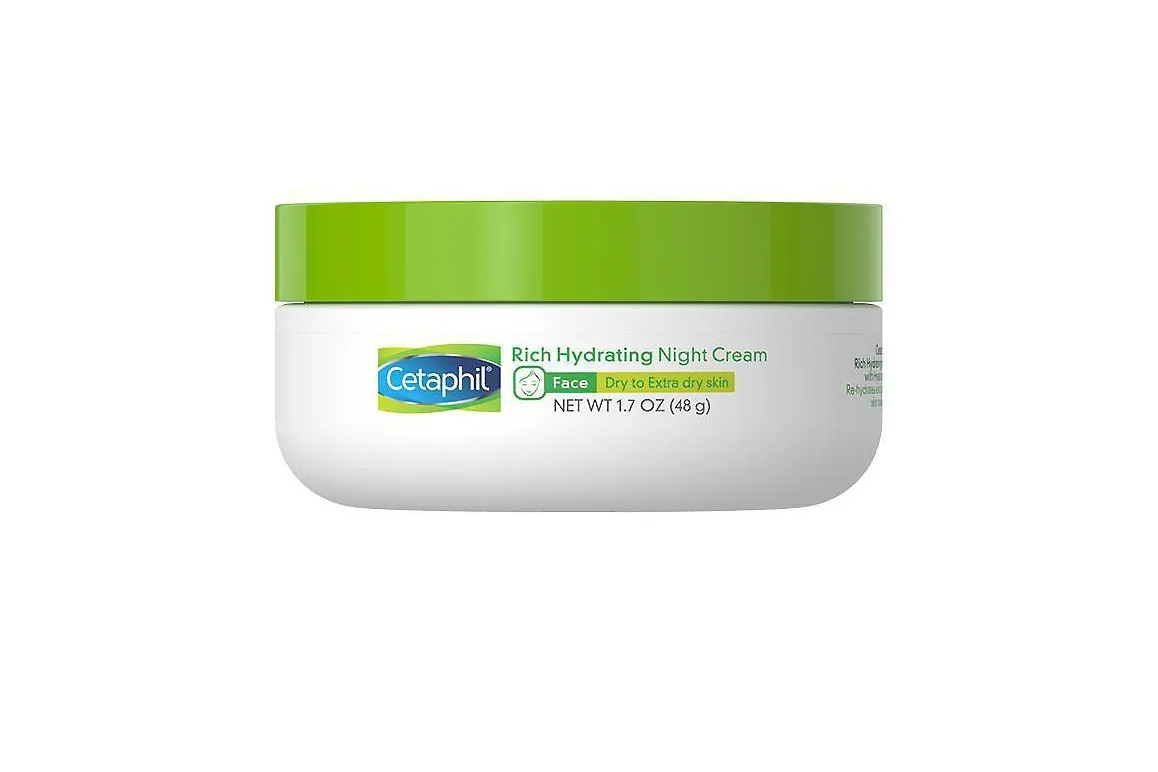 "My skin started getting really dry from flying, and I developed adult acne because of it," explains Jet Blue flight attendant Samantha Hoffman. Her dermatologist recommended this drugstore cream, and she says that, ever since she started using it, her skin has improved a lot. After a long flight, Hoffman uses this moisturizer to rehydrate her skin. Thanks to its soothing and hydrating ingredients—like hyaluronic acid and vitamins C and E—this cream strengthens the skin's natural barrier and locks in moisture.
Best face oil for dehydrated skin: Herbivore Lapis Facial Oil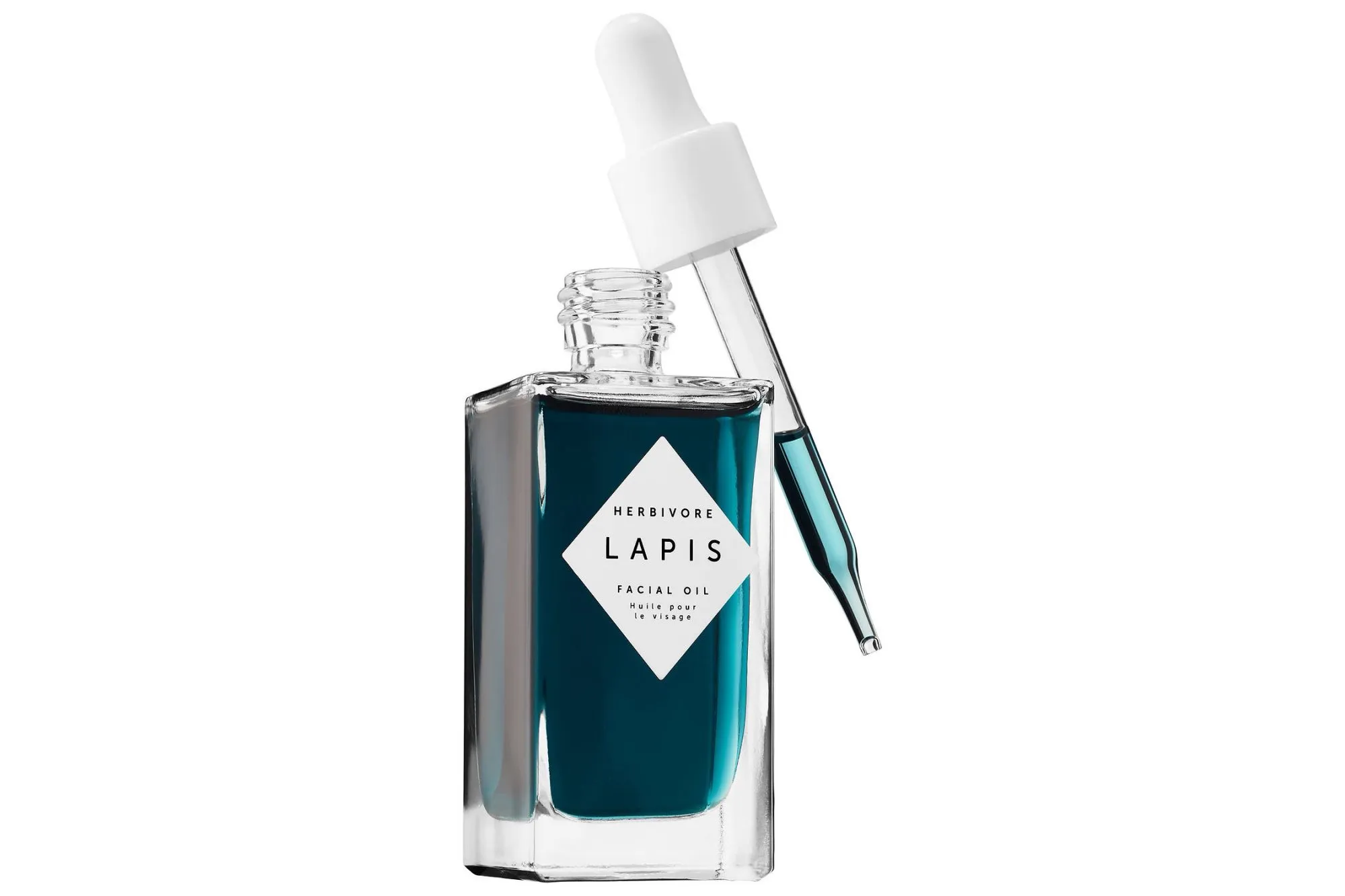 Spirit Airlines flight attendant Caroline McKinney says that, after a long flight wearing a full face of makeup, she applies the Summer Fridays Jet Lag Mask, then pats this face oil on top to seal in moisture. Packed with hydrating ingredients like kukui nut oil, squalane, blue tansy, and jojoba seed oil, this face oil is the ultimate blanket of hydration that will quench even the thirstiest skin. It also improves visible redness and blemishes, and locks in essential nourishment to protect against sebum over-production post-flight.