11 Best Shirt Dresses to Wear in 2021
If you're ever in a pinch and don't have the time or energy to put together an outfit, turn to your trusted friend: the shirt dress. While this piece began as a play on the classic menswear item, the shirt dress is now as much a wardrobe staple as black booties are. Simply throw one on and you'll instantly look stylish. Low effort for high impact? We're sold.
Shirt dresses are effortlessly cool and polished and perfectly toe the line between feminine and masculine. They're fitting for the office, running errands, or grabbing brunch, and since they're also seasonally versatile, the options for shirt dress outfits are endless. Plus, gone are the days when every shirt dress was boxy, collared, and solid-colored or striped. Today, you can take your pick from denim shirt dresses, graphic T-shirt dresses, and flannel shirt dresses for a look that aligns with your taste.
Below, shop the 11 best shirt dresses to wear in 2021 and beyond—because while the trends might change, shirt dresses will never go out of style.
1. Best T-shirt dress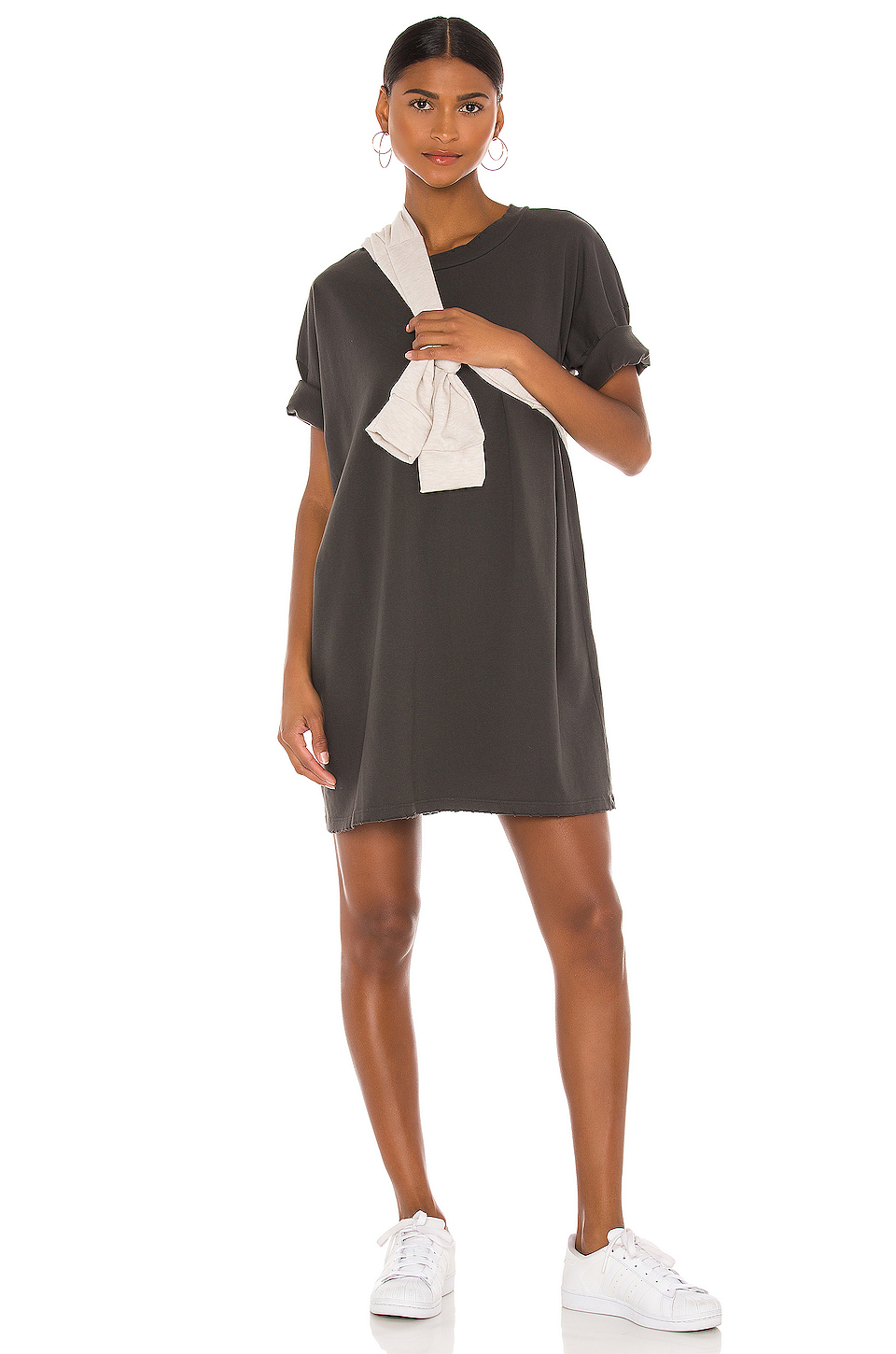 LNA Oversized T-Shirt Dress
$115
Shop it
REVOLVE
Everyone needs a staple T-shirt dress in their fashion arsenal, and this oversized option fits the bill. This basic pick is perfect for running errands or a casual girls brunch, so we may have to snag this baby in all three colors: charcoal grey, nude, and rose.
2. Best white shirt dress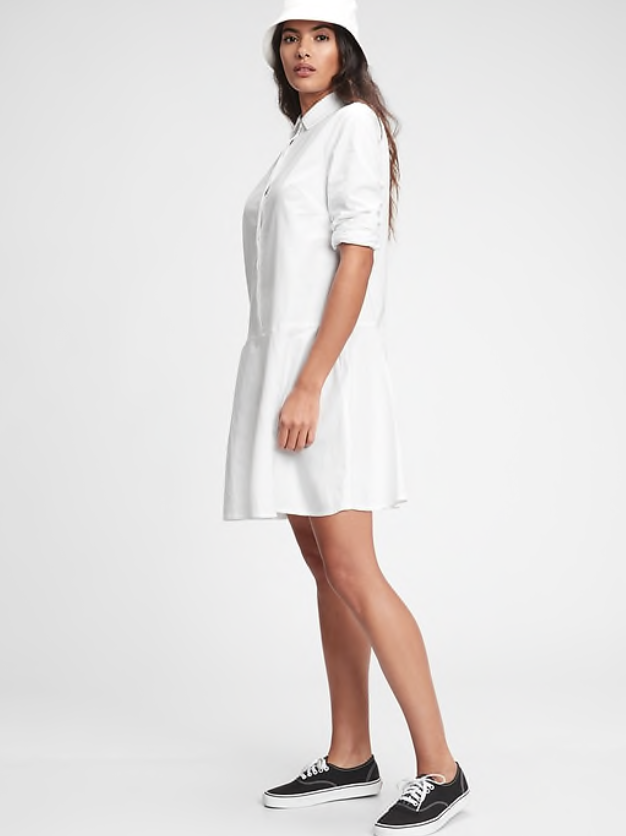 Flounce Mini Shirtdress
$69.50
Shop it
Gap
Just like crisp white button-downs, white shirt dresses never go out of style. The look is classic, versatile, and can take on an edgy or elegant vibe depending on how you accessorize. This shirt dress also comes in navy, and we love that the flounce hem adds a flirty touch.
3. Best black shirt dress
Short Shirt Dress
$29.99
Shop it
H&M
Black shirt dresses are necessities for your office wardrobe, and they can also serve as timeless building blocks for other types of outfits, too. Dress it up with a sleek jacket and booties or down with sneakers.
4. Best denim shirt dress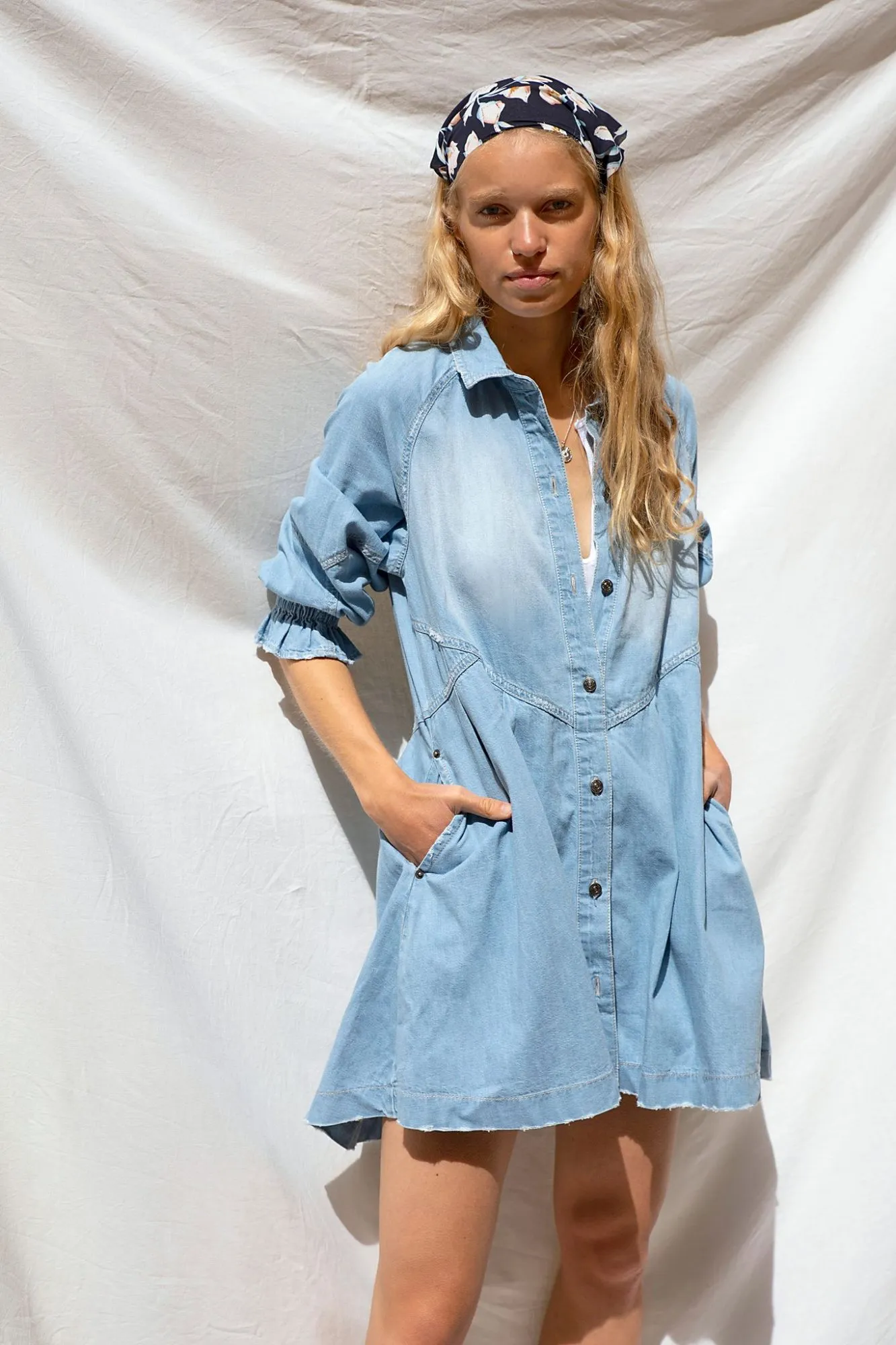 Hannah Denim Mini Dress
$128
Shop it
Free People
This isn't your typical denim shirt dress. With contrasting seams, subtle puff sleeves, and—ahem—pockets, this is the denim dress of our dreams. It also comes in a darker blue wash, acid wash, and cotton candy tie-dye. Consider us in love.
5. Best long-sleeve shirt dress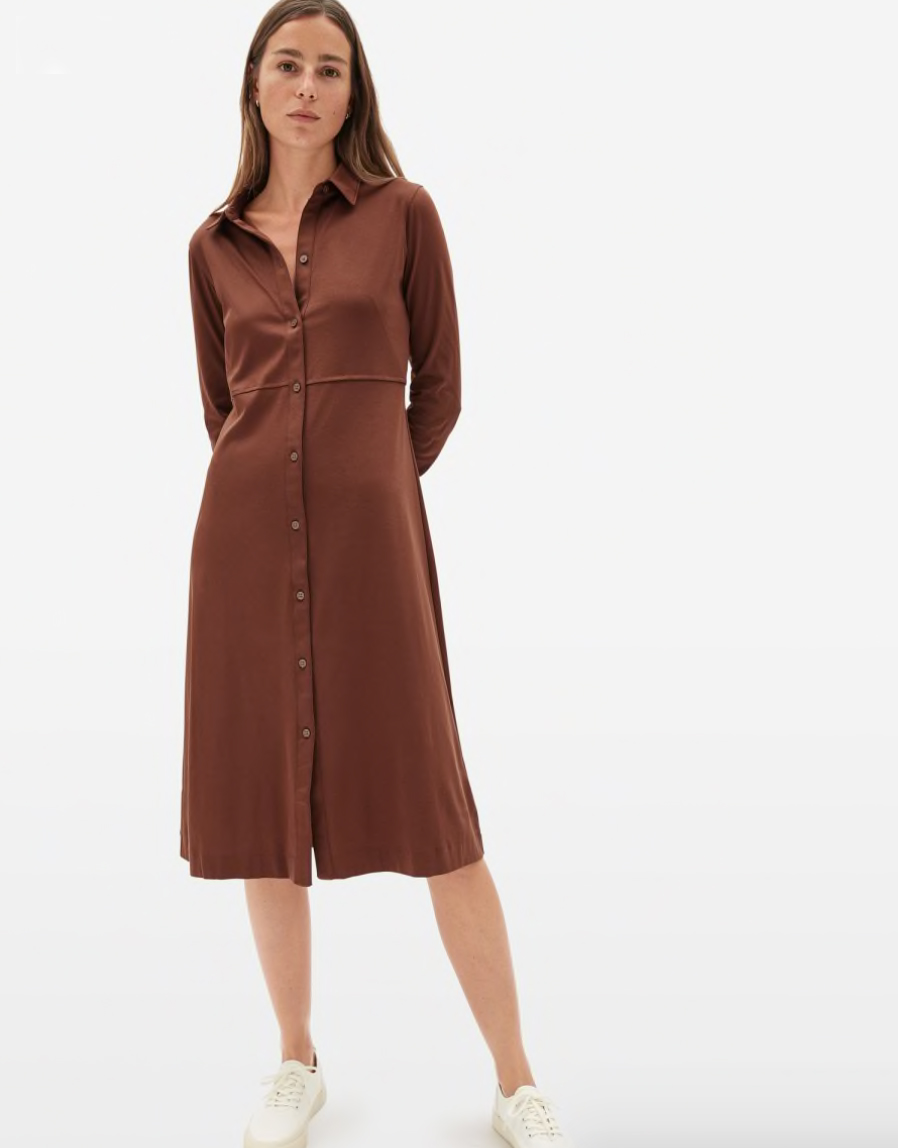 Luxe Cotton Shirtdress
$75
Shop it
Everlane
There's just something about earthy tones that makes us feel comforted, and this gorgeous rosewood color does just that. With its classic silhouette, this long-sleeved midi shirt dress pairs well with any occasion. Bonus: It's also available in black and cream.
6. Best graphic T-shirt dress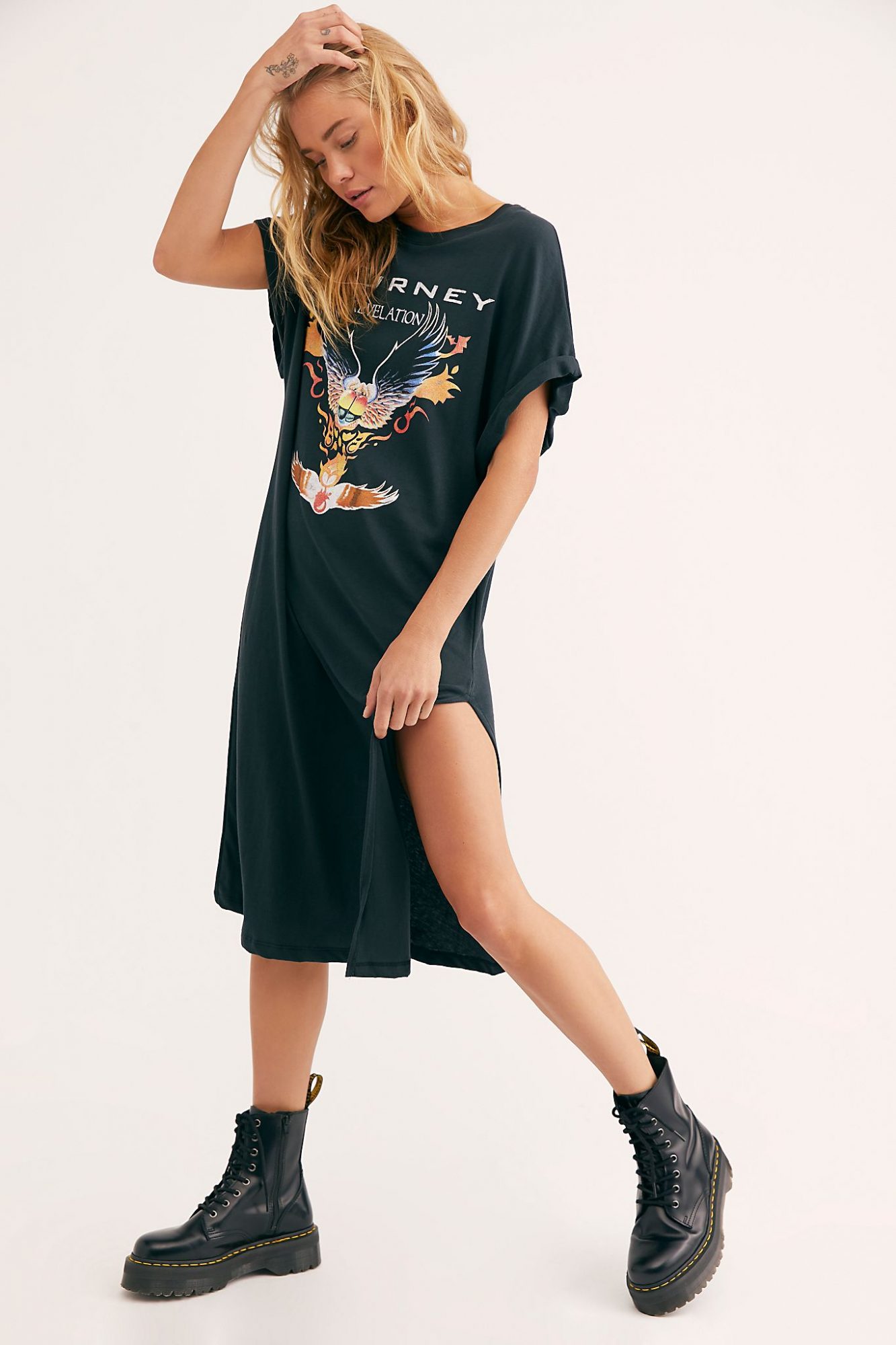 Journey Maxi T-Shirt Dress
$98
Shop it
Free People
Graphic tees are our jam, especially when they feature our favorite bands. This midi T-shirt dress is comfy and cool, and you can choose between five breezy colors. If Fleetwood Mac is more your type of band or you're looking for a mini graphic T-shirt dress, Free People has just what you're looking for.
7. Best midi shirt dress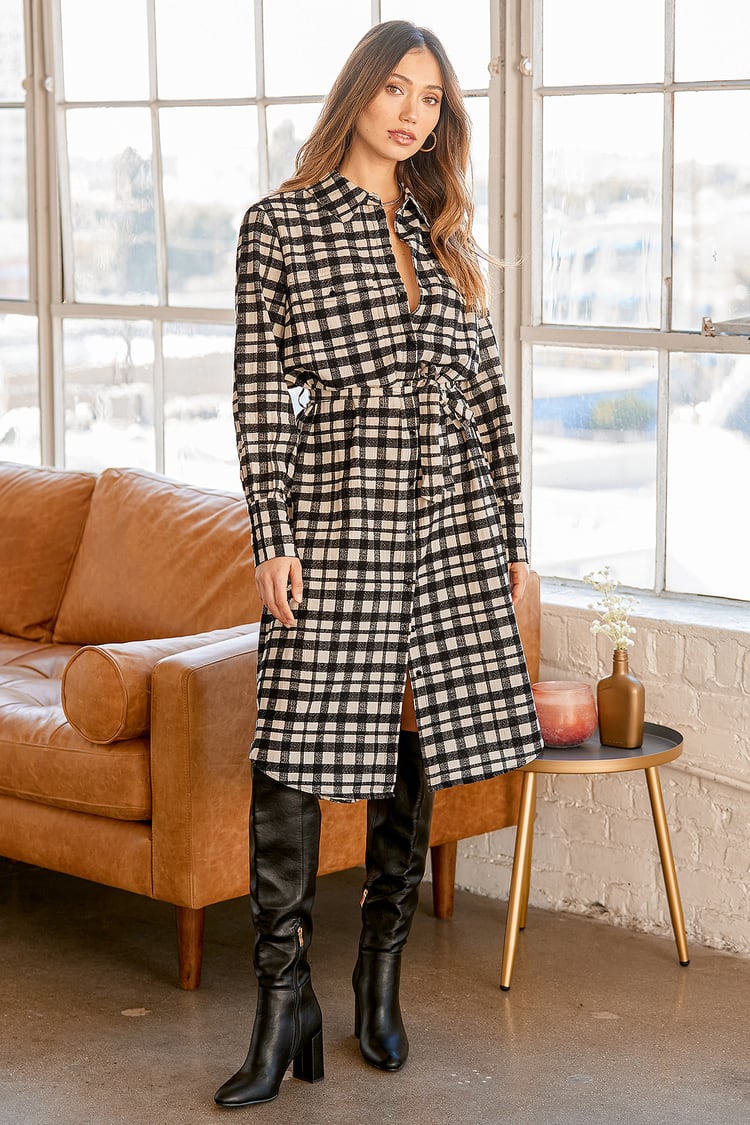 Vero Moda Gerda Cream Plaid Midi Dress Long Sleeve Shirt Dress
$65
Shop it
Lulus
We love a good midi dress/knee-high boots combo, and this leather and plaid look does just the trick. With a tie belt and collared neckline, this midi shirt dress is seasonally versatile and effortlessly chic year round.
8. Best flannel shirt dress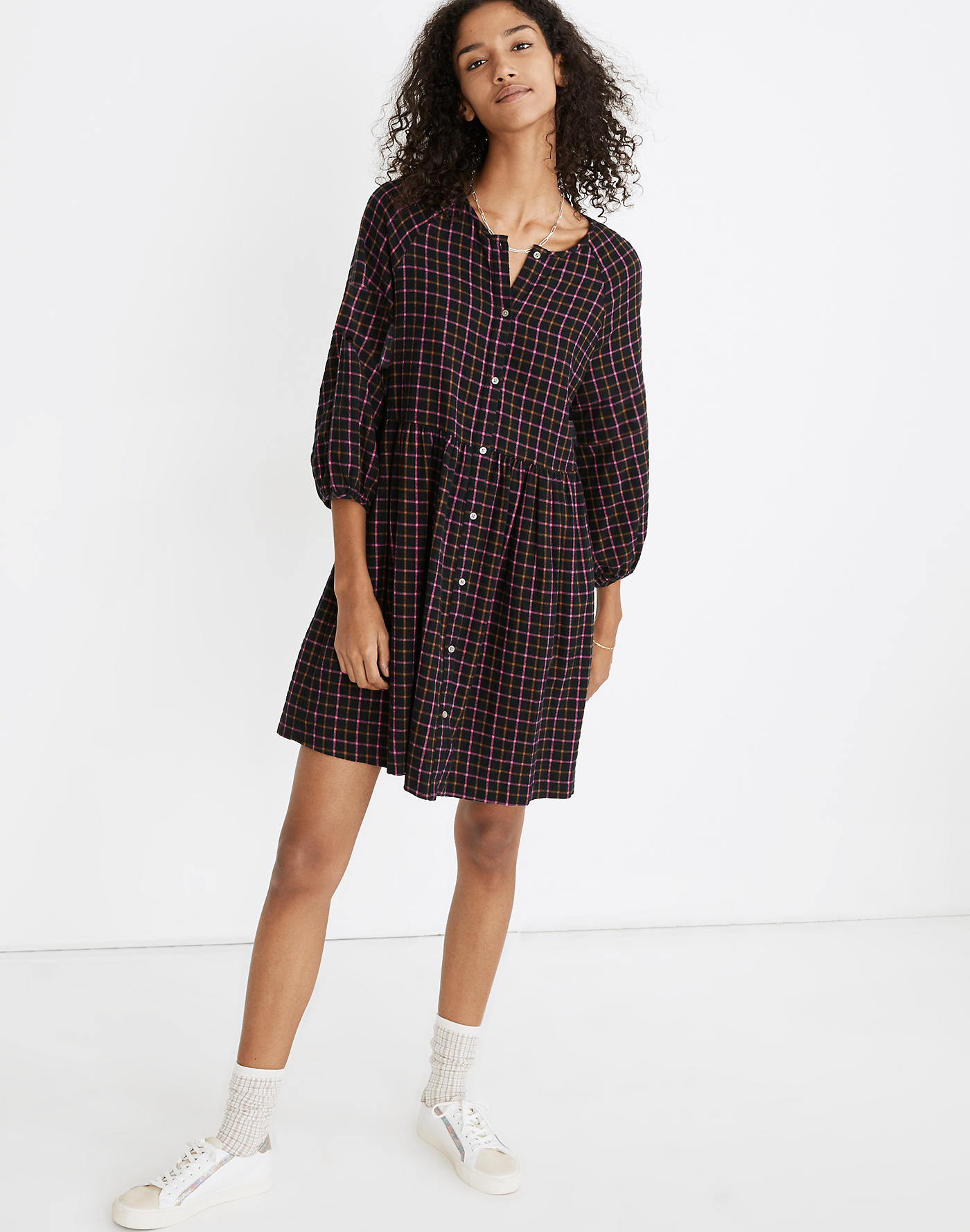 Plaid Flannel Raglan Button-Front Shirtdress
$108
Shop it
Madewell
This flannel shirt dress is oh so sweet in its babydoll silhouette. We can see ourselves hanging around the house or heading on a day date in this look, no matter the season.
9. Best collared shirt dress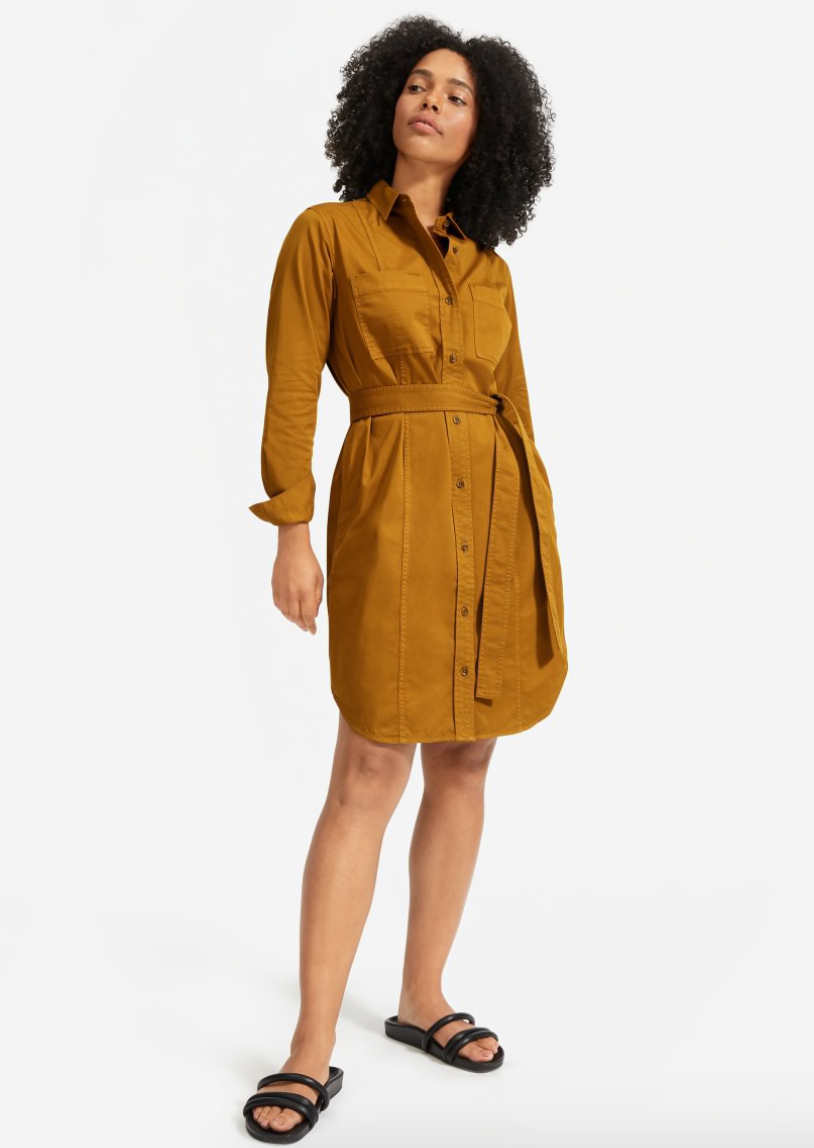 Modern Utility Shirtdress
$88
Shop it
Everlane
We're crushing on the mustard color of this casual shirt dress. The collar and front pockets add a dash of professionalism while the cotton material makes it fitting for after hours, too. Plus, the belt is removable, so you can make this collared shirt dress more breathable.
10. Best beachy shirt dress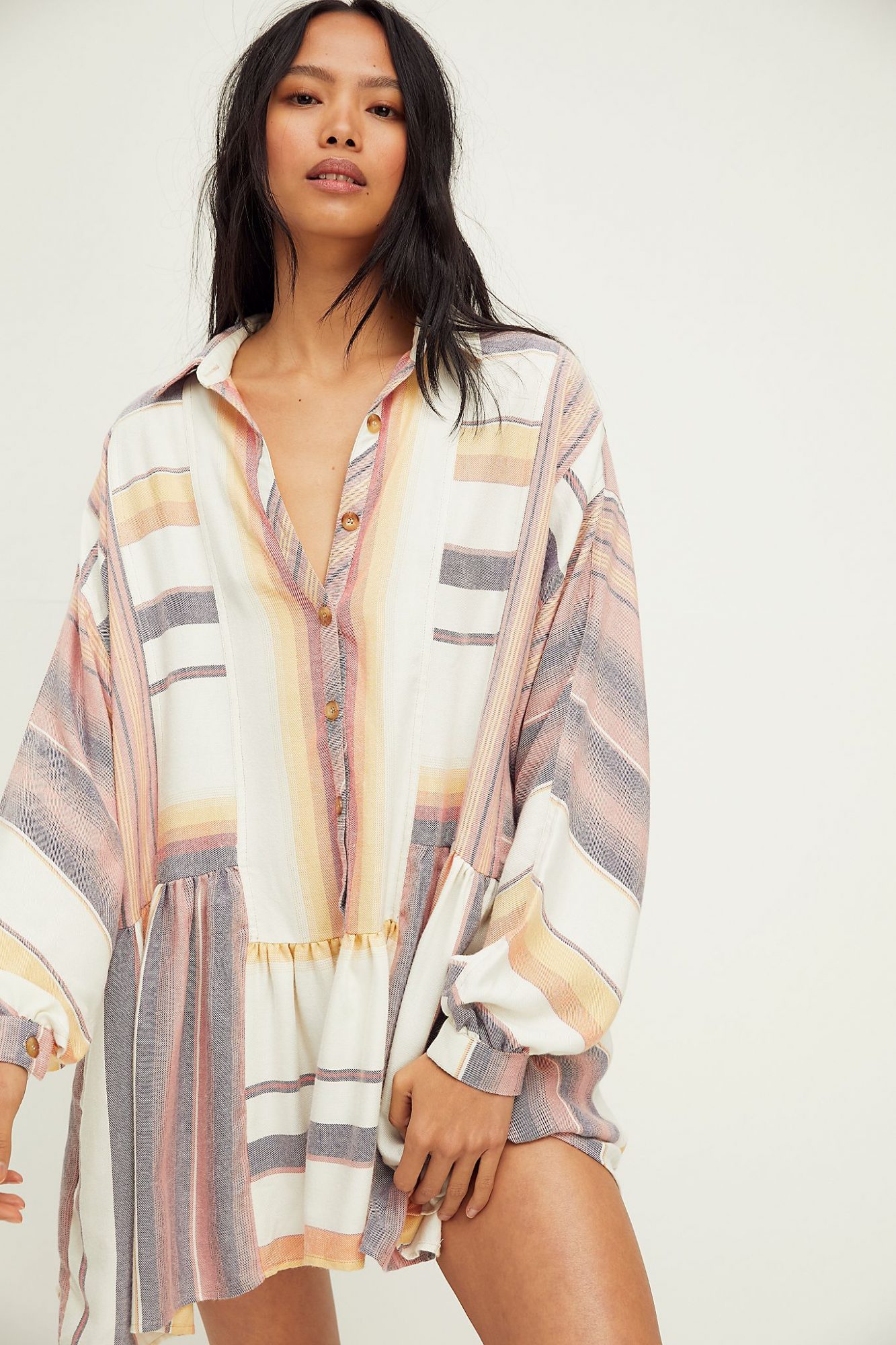 Sunset Shirtdress
$128
Shop it
Free People
Can you picture yourself strolling toward the sunset in this breezy number? We sure can. With balloon sleeves and a flounce hem, this striped shirt dress is begging to be twirled around in.
11. Best animal print shirt dress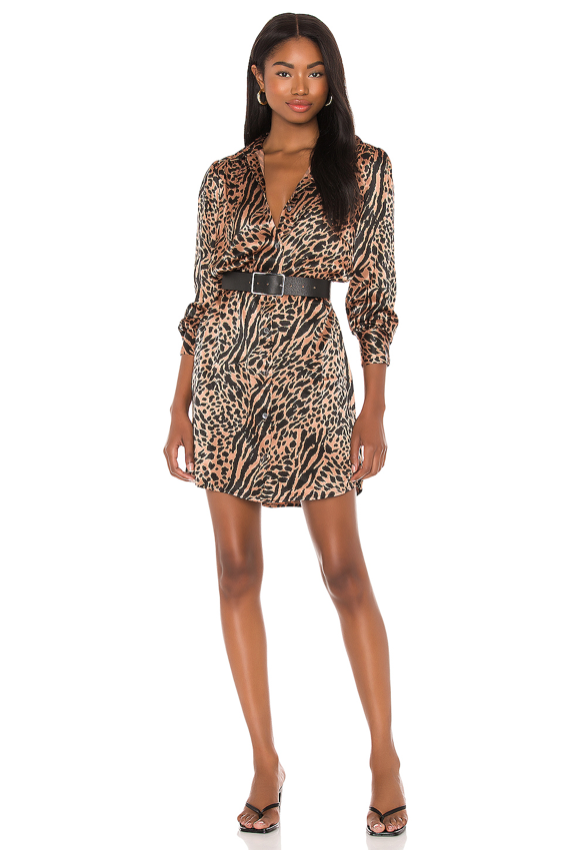 Rails Selma Dress
$218
Shop it
Revolve
There's no denying that satin makes us feel sexy. Add animal print to that equation and we're really feeling ourselves. This satin shirt dress checks all those boxes and more.