9 Best Sex Toys You Should Treat Yourself to for Valentine's Day
You deserve some TLC, after all.
On The Bachelor and The Bachelorette, contestants pull out all the stops to make a memorable first impression on night one: We've seen them ride camels, dress in chicken suits, and strut up to the Bachelor Mansion in lingerie. But this year, contestant Katie Thurston took matters into her own hands: Upon meeting Bachelor Matt James, she told him she brought something special that got her through quarantine: a sparkly purple dildo. (Same, girl.)
Katie's limo entrance was bold and hilarious, but the more we got to know her on the show, we realized that it wasn't just a spectacle, but a symbol for sex positivity. Listen to Katie, ladies: We all deserve to indulge in sex toys and own our female sexuality. In other words, it's time to buy that vibrator or dildo you've been considering adding to your beside table drawer.
Whether you have a boo or are celebrating Valentine's Day solo this year, the February holiday is the perfect time to get your hands dirty with some sex toys. Lean into the sexy vibes of February 14th by splurging on your newest sex toy, either for partner play or solo fun.
Best sex toys for Valentine's Day:
For those who need clitoral stimulation to climax, the Zumio E is the toy you need to add to your goodie drawer. It's built precisely to hit the nail on the head, so to speak, and its elliptical rotation pattern is out of this world. Fun fact: Although the clitoris is packed with 8,000 pleasure-inducing nerves, different regions of the clitoris are more sensitive than others. Because of this, Zumio E's shape is ideal for pinpointing that money spot and bringing you to total toe-curling ecstasy.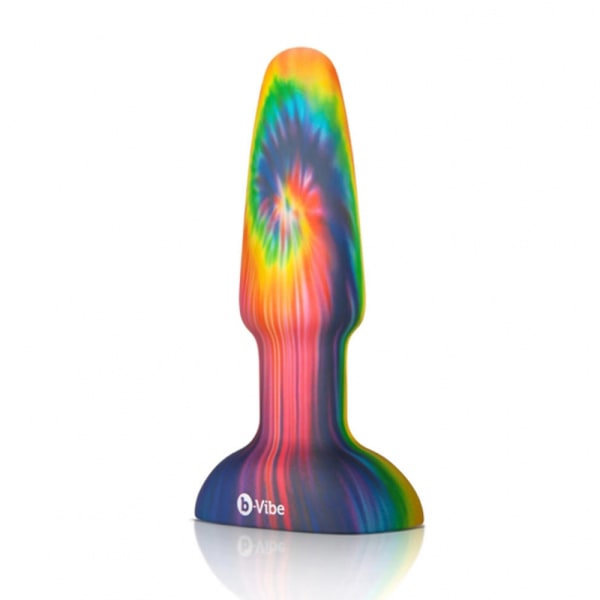 Peace & Love Tie-Dye Rimming Plug
$185
Shop it
babeland
As we watch the taboo of anal play slip further and further away (finally!), b-Vibe remains ahead of the curve when it comes to all things booty related. And because we saw tie-dye make a major comeback last year, the release of their Peace & Love Tie-Dye Rimming Plug came out just in the nick of time. Silicone, splash-proof, and with seven rotation patterns, this is what newcomers and seasoned butt-play lovers need.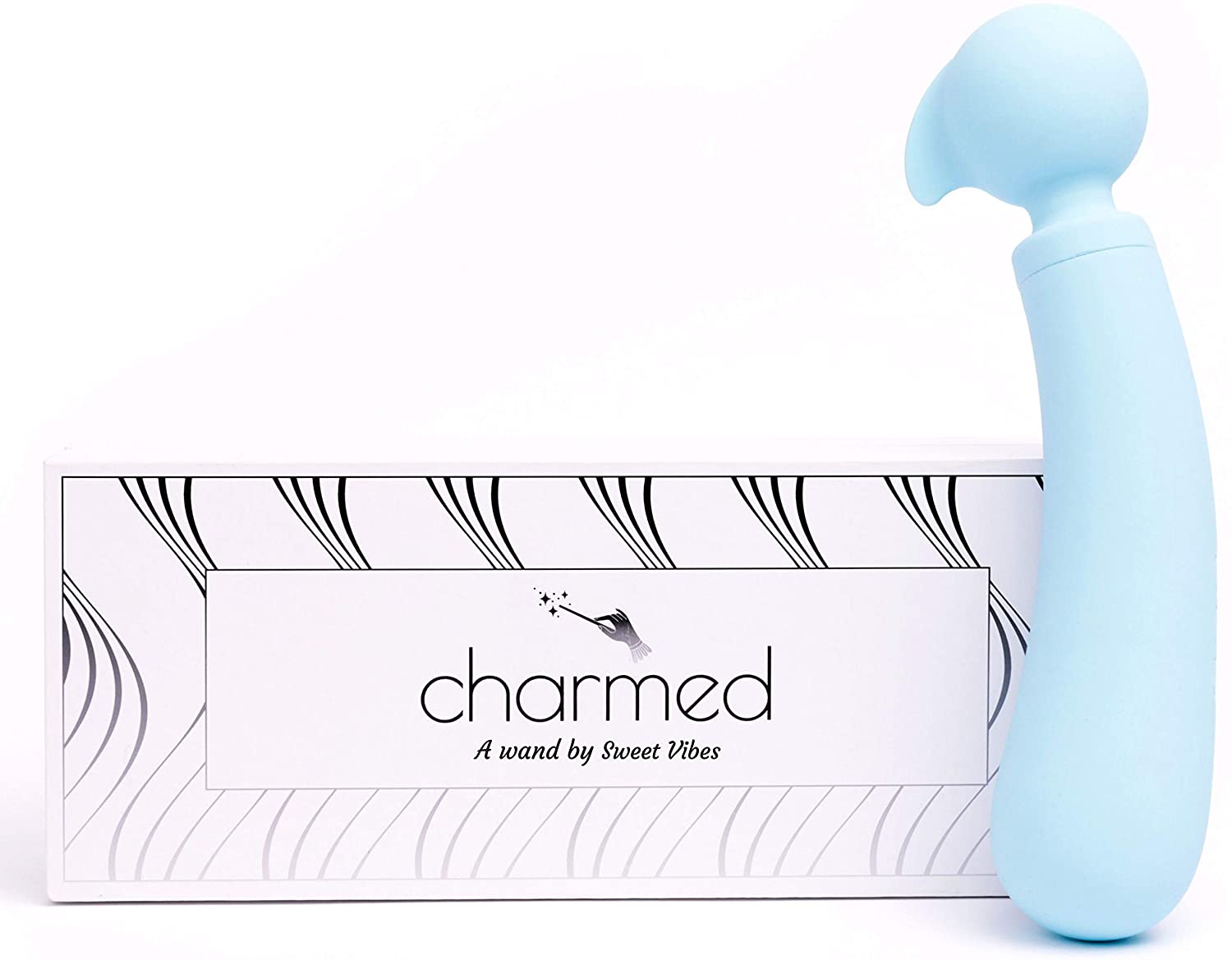 In the last few years, Sweet Vibes has made a name for itself when it comes to vibrators. They don't mess around with fancy technology, as some toys do, and they keep their prices really reasonable, which is perfect for those who want a killer orgasm but don't have the money to drop on a toy.
This year, Sweet Vibes added Charmed to their collection. Ergonomically made to help prevent hand cramps during long masturbation sessions and with a curved tip that lays perfectly against your clitoris or G-spot, Charmed has a lot to offer people with vulvas.
Lelo Soraya Wave
$249
Shop it
Amazon
Compared to these other brands, Lelo is the old kid on the block. Originally launched in 2003, Lelo makes sex toys that aren't just beautiful and high-quality—they can definitely hold their own as sex toy technology changes and evolves, too. In other words, Lelo won't be outdone by the new kids on the block.
For instance, the brand launched Lelo Soraya Wave last year. The rabbit massager provides double the pleasure as it stimulates both the clitoris and G-spot at the same time. Waterproof for bathtub play, Lelos inspiration for this particular product was "the caress of a lover's fingertips." Personally, I found it more enjoyable than any fingertips I've encountered, but that's just me.
Poco by MysteryVibe
$129
Shop it
MysteryVibe
When Poco by MysteryVibe hit the market, it was the immediate answer for anyone who loves bullet vibrators for two reasons: its size and, even more importantly, its ability to bend any way you want. That's right: a bendable bullet vibe. With two motors, 16 levels of intensity, and the ability to bend so it can be worn for hands-free fun, Poco is basically hitting the jackpot for bullet vibe fans.
Le Wand Arch Wand Metal Dildo
$$189.99
Shop it
Babeland
I don't want to play favorites, but if there was a toy that really won me over this past year, it was the Le Wand Stainless Steel Collection—Bow especially. Why? It resulted in me "squirting," also known as female ejaculation, for the first time ever. However, if you're looking for something a little familiar, opt for the Arch Wand Metal Dildo. It will provide a direct connection to your G-spot, which is something we all need in our lives every now and then.
Emojibator Paula Kitty Cat Kegel Ball Vibrator
$49
Shop it
Amazon
Because sexual pleasure should be fun, the Emojibator decided to add some extra fun to our sexual adventures—and this year was no different as they introduced squid-, cupcake-, and ice cream-shaped vibrators to their line as well as the remote-controlled Paula Kitty Cat Kegel Ball Vibrator. If you're going to do your Kegels, then you might as well enjoy yourself while you're at it.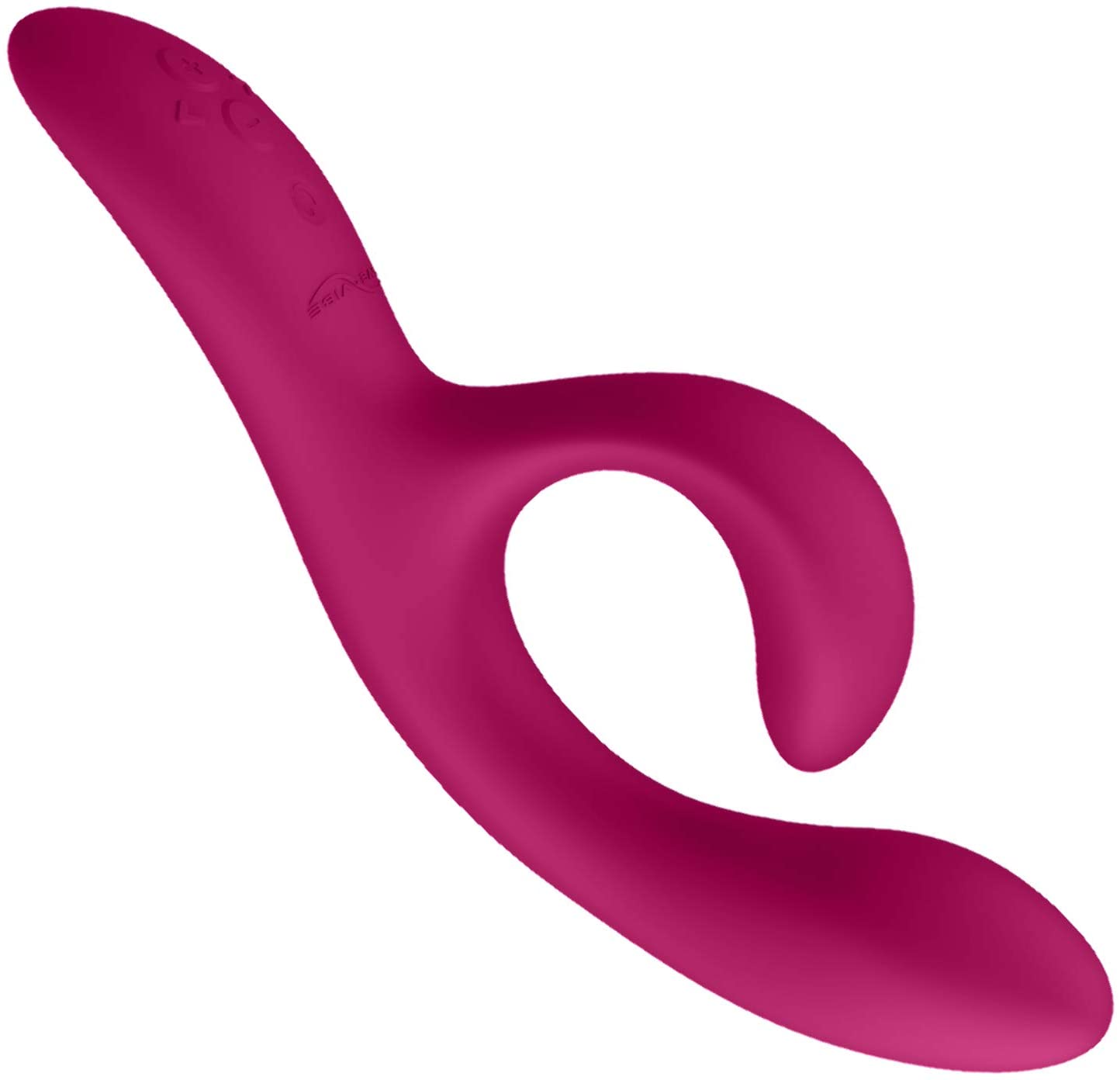 Despite being known as the brand that introduced the world to long-distance sex play, We-Vibe has continued to grow and add new toys to their collection. One of the toys they added this year was the We-Vibe Nova 2 that, similar to other rabbit vibrators, stimulates both the clitoris and the G-spot at the same time. And, true to We-Vibe style, the We-Connect app allows for long-distance play.
This cult-favorite vibrator has over 1,100 perfect ratings, and women are claiming it offers them an orgasm like they've never had before. It's a clit suction style toy and uses a combination of sonic waves and pulses to stimulate 75 percent more of the clitoris than a standard vibrator. Sign us up.