These are the 8 best makeup setting sprays for oily skin
If you spend the time to do your makeup—layering products like foundation, concealer, and bronzer—then you probably want it to last you through the day. Thankfully, a setting spray can make that happen. These sprays are formulated to help prevent your makeup from creasing, smudging, and fading quickly. Plus, they lock in your hard work.
If you have oily skin, setting sprays are even more important for your makeup routine. Since oily skin can easily become slick, the best setting sprays aren't those that boast loads of additional hydration or a "dewy" finish. Instead, choose a product that controls oil, is lightweight, has a mattifying effect, and markets itself as long-lasting.
As celebrity makeup artist Lauren D'Amelio tells us, "[The goal is to] reduce sebum (oil) production, mattify shine, and prolong the longevity of your makeup." She advises that people with oily skin use a setting spray both before and after applying makeup to seal it all in. Just a few spritzes to your face should do the trick.
Try adding one of these eight makeup setting sprays to your daily routine for a full face of makeup that really lasts.
Best setting sprays for oily skin:
1Urban Decay All Nighter Ultra Matte Makeup Setting Spray
One of D'Amelio's favorite setting sprays for oily skin is Urban Decay's All Nighter Ultra Matte (it also happened to take home one of our 2020 Beauty Crush Awards). "[This formula] has temperature-control technology that actually lowers the temperature of your makeup, which helps it stay in place and keeps it from fading," she says. It also contains kaolin clay, which absorbs excess oil from the skin for the ultimate mattifying effect and prevents T-zone shine for up to 16 hours.
2Cover FX Mattifying Setting Spray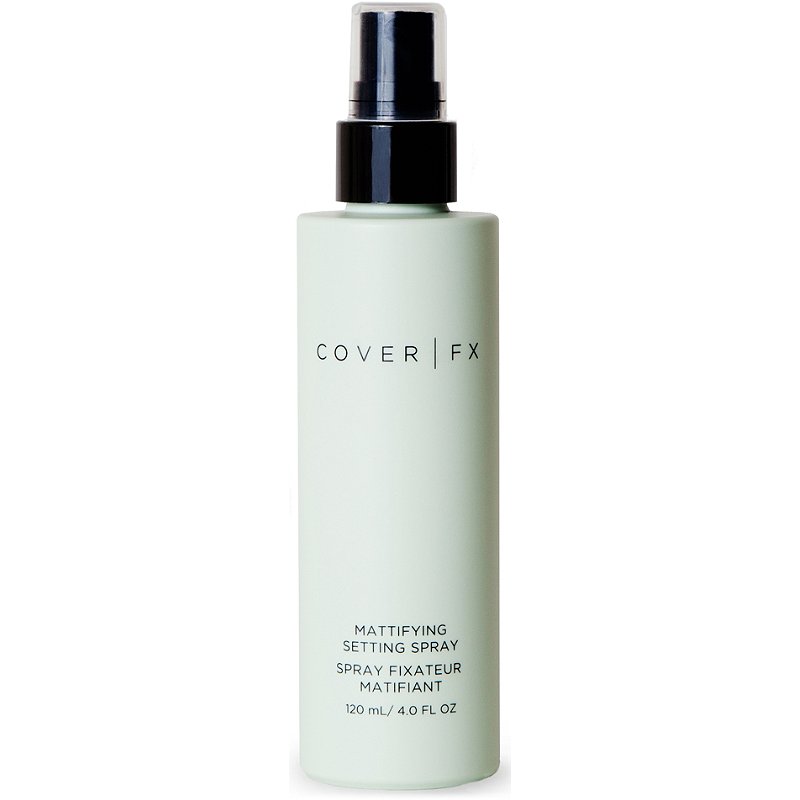 Shop It! $31, Ulta.com.
Like the above, Cover FX's mattifying spray also contains kaolin clay—a hero ingredient used to cut down excess oil. Additionally, this lightweight option contains African tree bark, which visibly reduces the appearance of pores and helps control shine. Its non-drying and long-lasting formula helps makeup users achieve an all-day wear. Yes, please.
3Maybelline New York Lasting Fix Makeup Setting Spray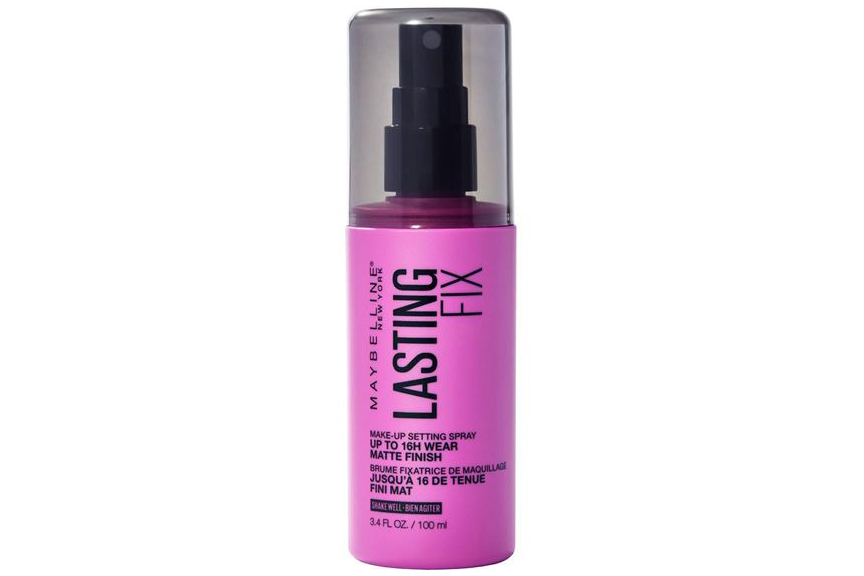 Shop It! $9.99 Ulta.com.
Grab this affordable, oil-free drugstore mist to prevent your makeup from melting. It's lightweight and translucent, plus it's suitable for sensitive skin. Just a few spritzes will have your makeup lasting for up to 16 hours.
4Supergoop! Defense Refresh (Re)setting Mist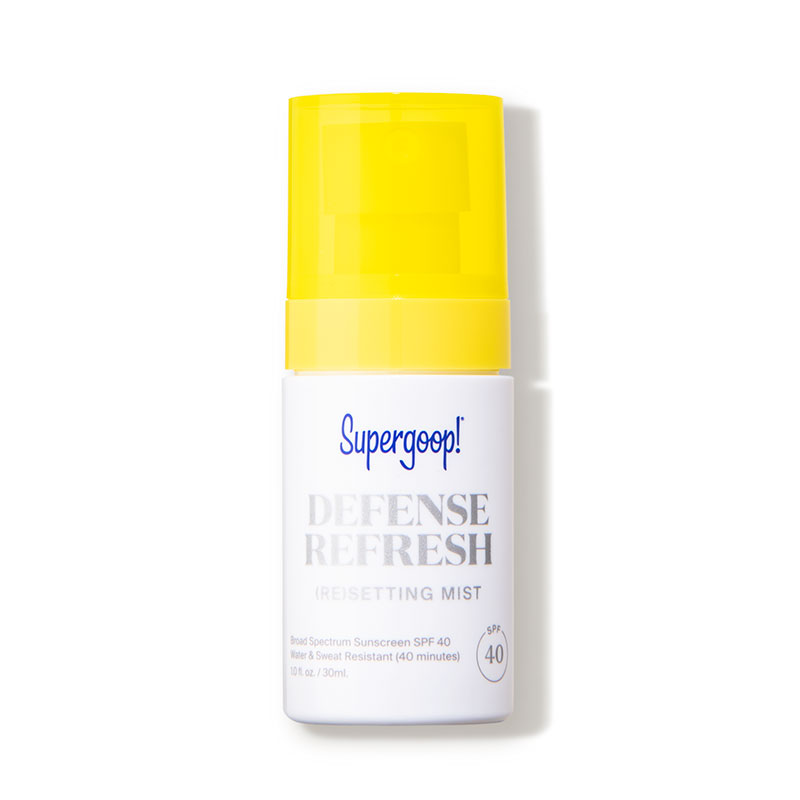 Set your makeup and help control oil and shine with this protective spray from Supergoop!. With SPF 40, it's a great way to seal the deal while keeping your skin protected from sun damage. It's made with peppermint oil, which helps balance skin's natural oils while also providing a soothing, refreshing boost. This spray works well for those with acne-prone skin, too.
5Boscia White Charcoal Mattifying Makeup Setting Spray
Shop It! $38, Ulta.com.
The white charcoal powder in this setting spray helps to minimize the appearance of pores while balancing your skin's natural moisture levels. It also has nourishing cucumber, jojoba, and rosemary extracts for a healthy yet shine-free complexion.
6NYX Matte Finish Setting Spray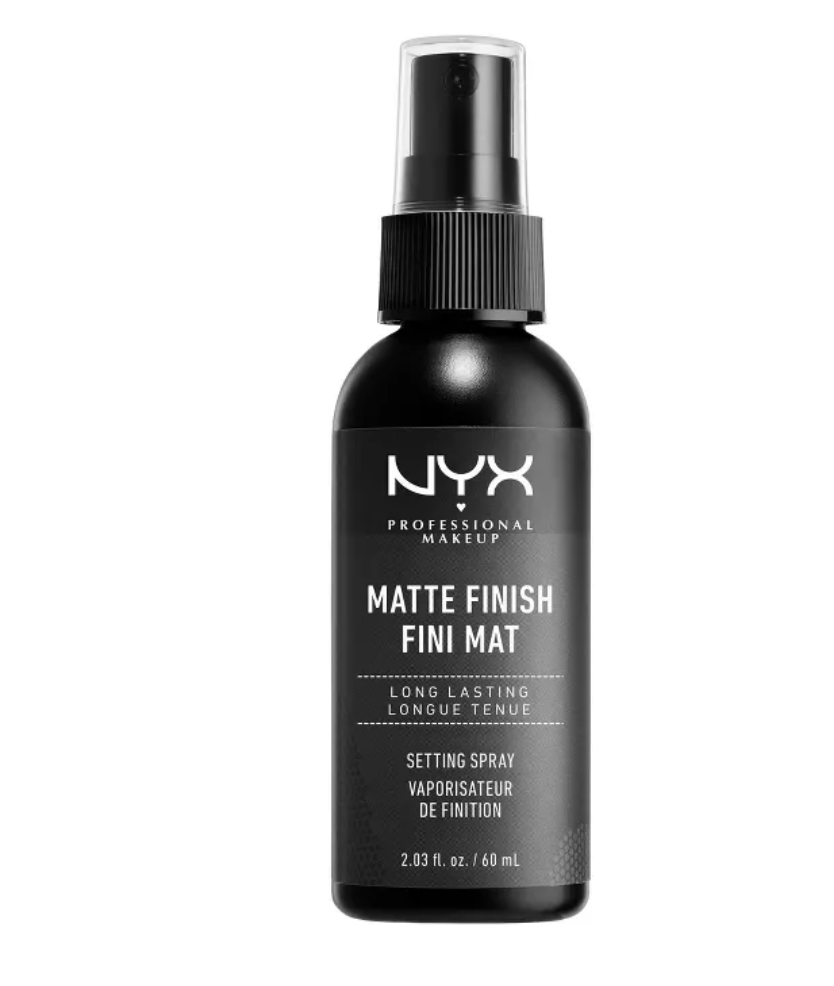 Shop It! $8.50, Ulta.com.
This budget beauty buy is a favorite of makeup artists and novices alike for its ability to keep makeup looking fresh all day. It's super lightweight and dries quickly; plus, it contains niacinamide to help reduce the appearance of pores and boost luminosity.
7Volition Oil-Control Mattifying Mist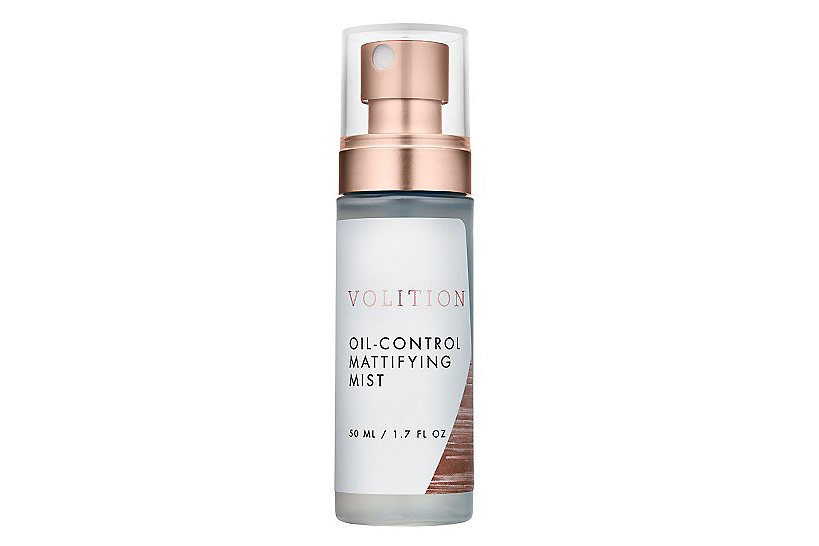 Nix blotting papers with this clean beauty pick that works to absorb excess oil without over-drying your skin. It uses a natural humectant powder that draws moisture to the skin while still providing a matte finish, plus soothing rose water to calm any redness or irritation.
8Too Faced Peach Mist Mattifying Setting Spray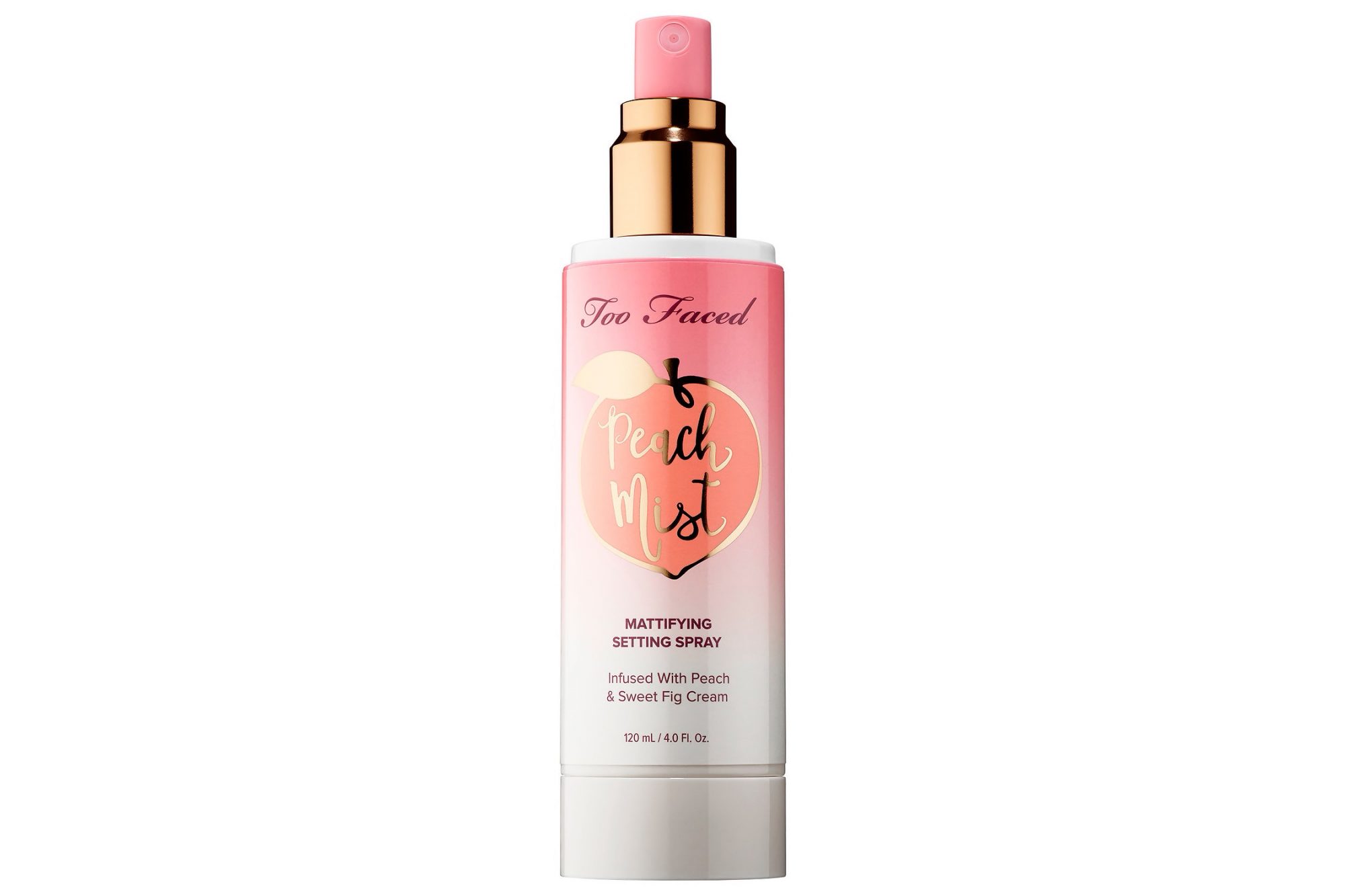 This product not only smells amazing, but it really keeps your makeup from budging. Unlike some setting spray options on the market, this one won't leave skin feeling tight and won't leave heavy residue behind. Instead, your skin will feel comfortable and will look more matte. For best results, make sure to shake well to mix up the formula before you spray.