This is the best selfie angle according to Hilary Duff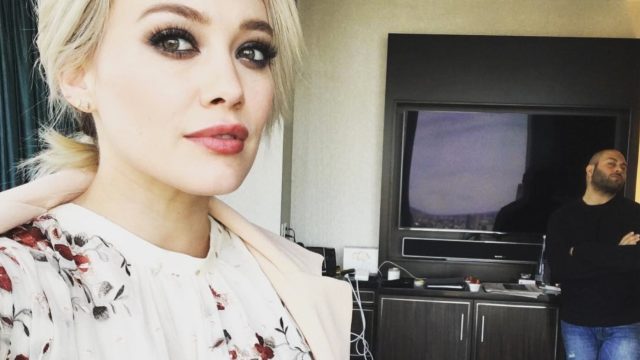 If you're wondering what Hilary Duff has been up to today, it looks like she spent this morning getting her makeup done (and it looks AMAZE) for an appearance on The Chew, but before she headed to the studio, she made time to school her makeup artist on how to take a perfect selfie.
Duff posted the following picture to Insta earlier and captioned it, "Schooling @rommynajor about a good selfie angle! Thanks for my pretty paint job!"
Okay, can we talk about this "paint job" for a second? Because it's perfection. Those lashes. Those lips. That perfect skin! We're in awe. Duff's makeup artist for this look is Rommy Major, and yes, that's him in the background of the picture. He seems to be catching on to the selfie game, but we're still kind of wondering why he isn't taking notes during this lesson. Because Duff has definitely nailed the perfect selfie angle—phone slightly elevated, head turned just so.
Although TBH she looks great from any angle. Just saying.