11 sad movies to watch when you need a good cry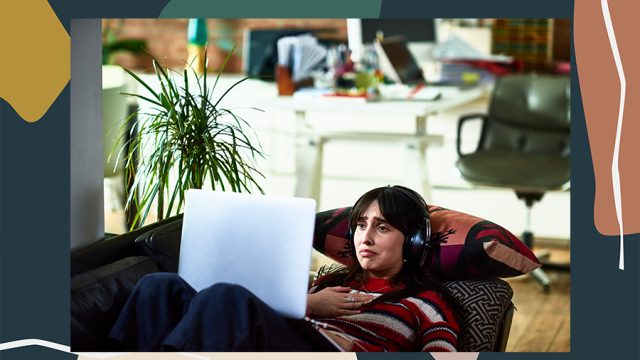 Sometimes you just need to let it all out. Whether you're actually feeling emotional or not, letting the tears flow feels damn refreshing sometimes. For us, one of the easiest ways to open the flood gates is by watching sad movies. We're suckers for scenes that rip us to emotional shreds, so bring on the tragic dog moments and devastating break-ups.
Below, we compiled a list of the most tear-jerking movies to watch during your next movie night. It's that time of year when the idea of staying home and watching movies tempts us to forego all other social obligations, so we might start making our way through this list now. Make sure you have a box of tissues handy, and some ice cream, because what's an emotional movie without a little snacking?
1Marley & Me
Like we said, sad dog moments are our kryptonite, so this one hits us right in the gut. Aside from Marley breaking our hearts, this movie is also heartwarming and humorous. Plus, Jennifer Aniston and Owen Wilson are quite the on-camera duo.
2If I Stay
Teen romance meets tragic loss in this intense drama about a young cellist named Mia Hall (played by Chloë Grace Mortez) who finds herself deciding whether or not to wake up from a coma after a family car crash leaves her orphaned. If your eyes stay dry during this one, we'll have major questions.
3Inside Out
Inside Out takes a peek into the emotions of an 11-year-old girl, and leaves you contemplating life on a deeper level than you might have thought possible from an animated film. The characters' voices come to you from a star-studded cast including Amy Poehler and Bill Hader. Full disclosure: My ex-boyfriend cried hard in a movie theater while watching this, so don't underestimate the power of Inside Out.
4A Star is Born
Just watching Lady Gaga and Bradley Cooper's Oscars performance of "Shallow" makes us weep, so imagine the effects of the full film. Perhaps the most heartbreaking moment is yet another sad dog scene. You know the one.
5About Time
If you haven't seen this movie, ditch the rest of this list and watch this romantic comedy first. Rachel McAdams and Domhnall Gleeson will steal your hearts as the cutest couple ever written, and the family dynamics (which involve cancer, substance abuse, and time-traveling) will push your emotions over the edge.
6Sleepless in Seattle
We had to include this Meg Ryan and Tom Hanks classic for obvious reasons. The final scene on top of the Empire State Building goes down in history as one of the most touching moments in cinematic history. We'll be calling out "Jonah!" and sobbing for days after watching this one.
7Call Me By Your Name
Their performances in Call Me By Your Name earned both Armie Hammer and Timothée Chalamet a plethora of nominations in 2018. You'll fall for their star-crossed love story and leave sniffling for hours on end.
8Little Women
Although every adaptation of Little Women makes us cry, the most recent Greta Gerwig version is our personal favorite. You'll tear up countless times throughout the film: (spoiler warning) when Jo rejects Laurie, when Laurie tells Jo he's with Amy, and worst of all, when Beth dies. Cue the wailing.
9The Perks of Being a Wallflower
Logan Lerman, Emma Watson, and Ezra Miller captivate in The Perks of Being a Wallflower. They take the meaning of a coming-of-age film to a whole new level in this adaptation of Stephen Chbosky's book under the same title. Mental health issues are delved deeper into this film than in most teenage movies, and you'll dissolve into a puddle of tears over your love for the protagonist, Charlie (Lerman).
10Room
Brie Larson took home the Oscar for Best Actress for her role in Room, so you know it's a solid film. But it's then-9-year-old Jacob Tremblay's performance that will really turn on the tears for you. He and his mother (Larson) escape captivity and learn to live in the outside world. It's powerful, difficult to watch, and sob-inducing.
11The Notebook
Alright, The Notebook might be the most cliché sad movie ever, but we still love it. Ryan Gosling and Rachel McAdams are pure magic together, but it's the actors who play their characters in their older age who will rip your heart out.