The best rom-coms on Netflix right now, Spring 2019 edition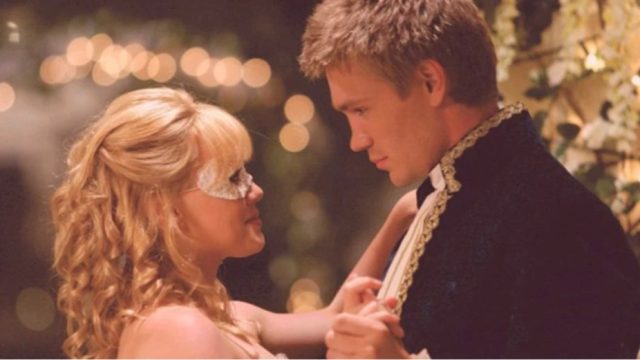 Valentine's Day may be long gone, but we're still feeling the love—and there's never a bad time to watch a romantic comedy. Despite being an often under-appreciated subgenre, romantic comedies are like an old friend: Always there when you need them for a good laugh or cry. From the classics to off-beat indies to modern re-tellings of old stories, there's a romantic comedy out there for everyone (even if not everyone likes to admit it). And because there's nothing like watching a rom-com from the comfort of our own couch (usually in pajamas, with something sugary in hand), here are some of the best romantic comedies on Netflix right now. Seriously—there's a romantic comedy on Netflix for every mood.
1To All The Boys I've Loved Before, 2018
There's a reason the teen rom-com became a global sensation last year. It's that charming. Based on the best-selling YA novel by Jenny Han, the film follows Lara Jean Covey, a hopeless romantic whose world is turned upside down after her secret love letters to former crushes are mailed out. Come for the sweet rom-com, stay for the electric chemistry between Lana Condor and Noah Centineo. Watch it here.
2About A Boy, 2002
Based on the book by Nick Hornby, the film stars Hugh Grant as an irresponsible, carefree man living off the royalties from his late father's popular Christmas song. However, his outlook on life is changed by an expected friendship with a lonely schoolboy. The backbone of this one may be an adorable friendship, but it still very much counts as a romantic comedy. About a Boy also stars Rachel Weisz, Natalia Tena, Toni Collette, and a bb Nicholas Hoult. Watch it here.
3She's Gotta Have It, 1986
It's a movie with a lot of romance, but Spike Lee's feature debut—which was written, directed, edited by, and stars the filmmaker—is really all about love and independence. The film follows the carefree Nola (Tracy Camilla Johns) as she juggles her relationships with three very different men. Watch it here.
4Obvious Child, 2014
Jenny Slate stars in this poignant and sweet indie rom-com about a stand-up comedian who gets pregnant after a one-night stand. It's impossible to not fall in love with Jake Lacy, who plays Slate's earnest love interest. Gaby Hoffmann, Richard Kind, and David Cross also appear in the film. Watch it here.
5As Good as It Gets, 1997
The R-rated comedy follows Melvin (Jack Nicholson), an unsociable novelist with severe OCD, and his relationships with Carol (Helen Hunt), a waitress at Melvin's favorite diner, and his artist neighbor Simon (Greg Kinnear). Nicholson and Hunt both won Oscars for their work in the beloved film. Watch it here.
6Scott Pilgrim vs. the World, 2010
Sure, Scott Pilgrim, based on the comic book series by Bryan Lee O'Malley,is best perhaps best remembered as an action film, but the heart of the underrated gem is pure romance. Michael Cera stars as the titular floundering musician, who must battle his new girlfriend's seven exes before they can be together. The Edgar Wright-directed film also boasts an impressive supporting cast, including Brie Larson, Mary Elizabeth Winstead, Kieran Culkin, Anna Kendrick, Jason Schwartzman, and Chris Evans. Watch it here.
7Blind Date, 2015
This adorable French film is about two neighbors, an aspiring pianist and a reclusive puzzle maker, who develop a close bond due to the hollow wall between their apartments (and agree to never meet one another face to face). It's in French, but just as enjoyable with English subtitles. Watch it here.
8Beautiful Girls, 1996
A group of friends reunite in their Massachusetts hometown for their high school reunion, each finding themselves at a crossroads in their lives, both professionally and romantically. The star-studded ensemble cast features Timothy Hutton, Natalie Portman, Matt Dillon, Rosie O'Donnell, Michael Rapaport, Mira Sorvino, Lauren Holly, Noah Emmerich, Martha Plimpton, and Uma Thurman. Watch it here.
9Ibiza, 2018
The perfect sunny rom-com for a cold winter day, Ibiza follows Harper (Gillian Jacobs), who spontaneously follows the dashing Scottish DJ (Game of Thrones and Bodyguard star Richard Madden) she meets during a business trip in Barcelona to a gig in Ibiza with her two best friends in tow. Phoebe Robinson, Vanessa Bayer, and Michaela Watkins also star. Watch it here.
10Chocolat, 2000
Set in 1959, a small, repressed French village is changed by the arrival of a chocolatier and her young daughter, who bring new life to many of its residents…while angering the village's tradition-oriented leaders. The film stars Juliette Binoche, Lena Olin, Carrie-Anne Moss, Johnny Depp, Alfred Molina and Judi Dench. Watch it here.
11A Cinderella Story, 2004
A retelling of Cinderella set in the burgeoning digital age, the film stars Hilary Duff and Chad Michael Murray—and it will never lose its charm to those who grew up during the early 2000s. The film also stars Jennifer Coolidge and Academy Award-winner Regina King. Watch it here.
12Definitely, Maybe, 2008
The charming rom-com follows newly-divorced dad Will Hayes (Ryan Reynolds) as he tells his daughter (Abigail Breslin) the story of how he met her mother—with a few twists and turns along the way. The film also stars Isla Fisher, Derek Luke, Kevin Kline, and Elizabeth Banks. Watch it here.
Those are the best romantic comedies on Netflix right now by our estimation. Got any other recs?