How I have the best relationship with my dog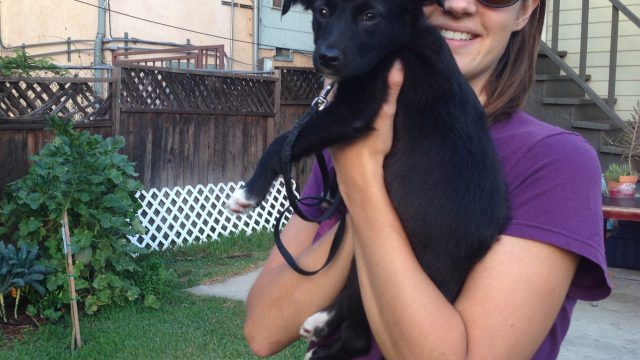 Growing up in Australia, I was always around dogs. My parents rescued a toy poodle when I was in elementary school, then a whip-smart cattle dog when I entered high school — and both were my loyal companions as I navigated the treacherous teenage years.
When I moved to America and started to build an adult life, one of the first stops on my to-do list was to get a puppy. Luckily my girlfriend adores animals just as much as I do, so we soon brought home this little black mutt.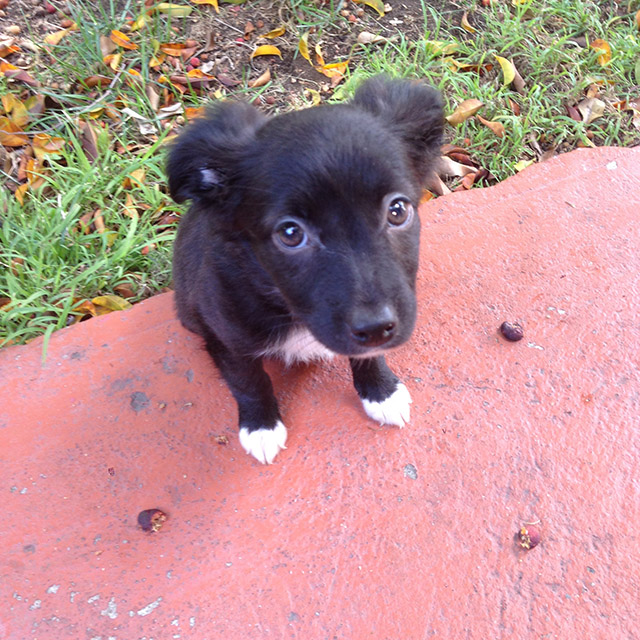 When figuring out what to name her, we somehow got onto the idea of 'old lady names,'  like Ethel, Beatrice, Doris, Fanny… you get the idea. After rigorous debate, we settled on Ruby. And right from day one, Ruby came everywhere and did everything with us.
You know, like breakfast out and about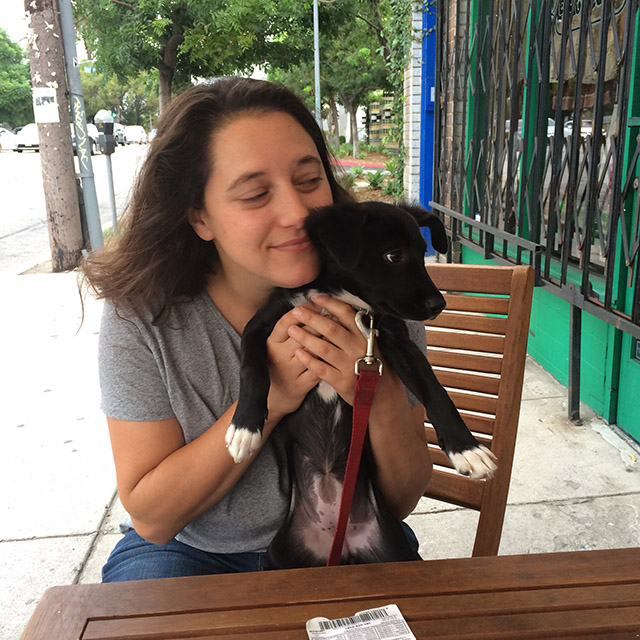 Going on car rides
Camping at the beach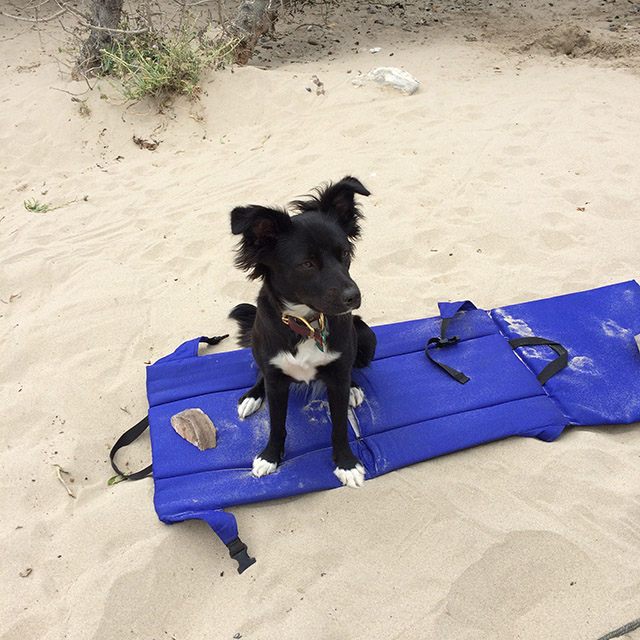 Camping at the river
Even to get her portrait painted by artist Nikki McCauley
And now the painting hangs proudly in our living room
Commissioning a painting of your pet is not necessary to enjoy a long-lasting relationship with them, but it does make us happy to know that Ruby will be in our lives forever. And in exchange for making her do such embarrassing things, we never dress her up on Halloween.
Just kidding. I mean we do do that, but Ruby gets loads of normal dog playtime.
Frequently with toys that are bigger than her face.
As long as she behaves gently around our cat Huckleberry
And maintains her healthy outlook on life
Seriously though, this goofy dog is my dearest friend from another species. Our relationship makes my heart feel full, and every day I try to ensure that Ruby is living her best life.