These Are the 10 Red Lipsticks We've Been Using For Years
We're loyal to our picks from NARS, Maybelline, Fenty, and more.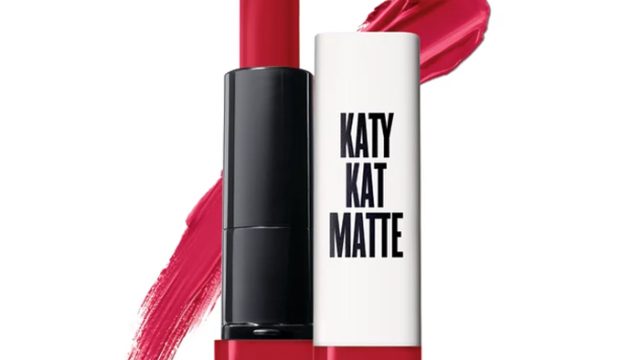 Red lipstick is undoubtedly the most iconic makeup product of all time. Classic Hollywood stars such as Marilyn Monroe and Audrey Hepburn have famously worn the shade for their iconic roles, and it's a product that almost everybody has in their makeup bag, too. These lipsticks are incredibly versatile, as you can wear them for every occasion, from date night and brunch to business meetings and family reunions. Red lipstick just works. 
Because of their wild popularity, there are thousands of red lipsticks on the market to choose from. First, there are blue-reds, which compliment both cooler and warmer skin tones, and make teeth appear whiter. Then, there are orange-reds that really suit olive skin tones and medium complexions, but will give everyone a glowy, bronzed look.
Everybody has a red that suits their skin tone, so then it boils down to finding the best red lipstick shades and formulas. To make searching for the perfect red lipstick easier, we've rounded up 10 of the best ones on the market, including some of our team's favorite picks, too.
The best red lipsticks:
1. Best drugstore red lipstick: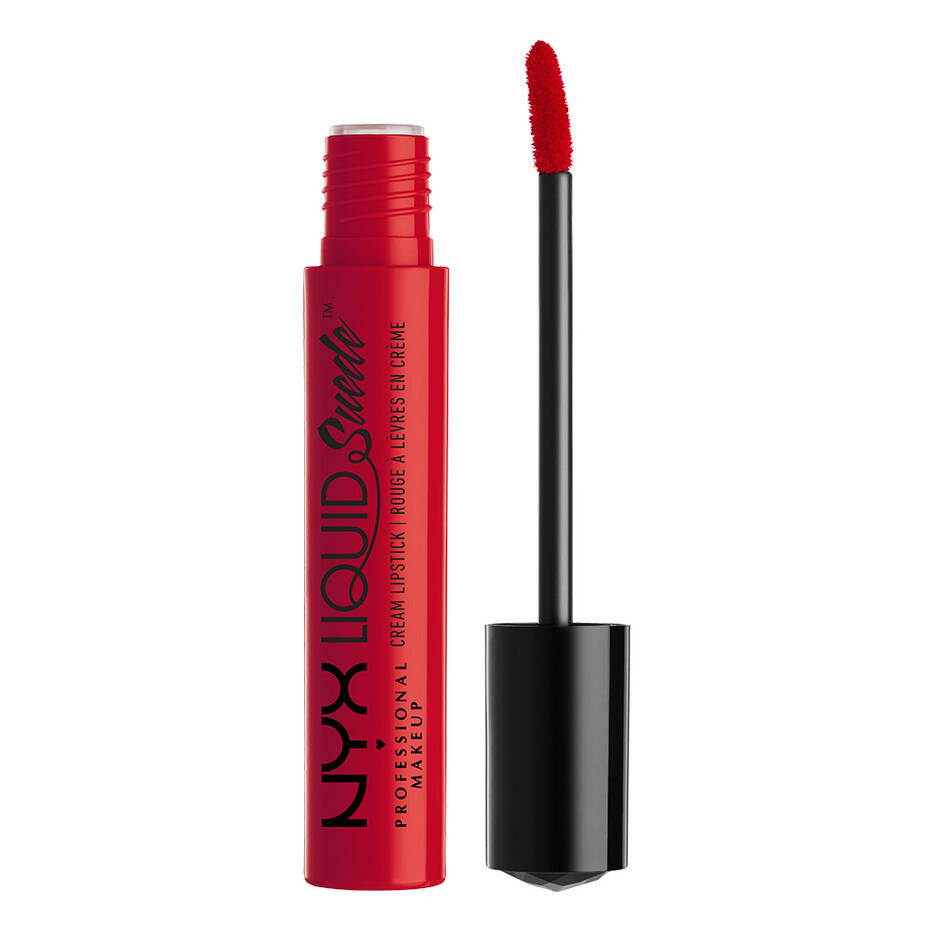 "I've been putting my friends on to this product for years," says HelloGiggles' Editorial Assistant, Morgan Noll, of this $7 lipstick. "The cream lipstick goes on like butter but dries matte, which is everything I want in a lip product. For the perfect bombshell red, I use the shade 'Kitten Heels,' and for a deeper, more mature moment, I reach for the 'Cherry Skies.'"
2. Best luxury red lipstick: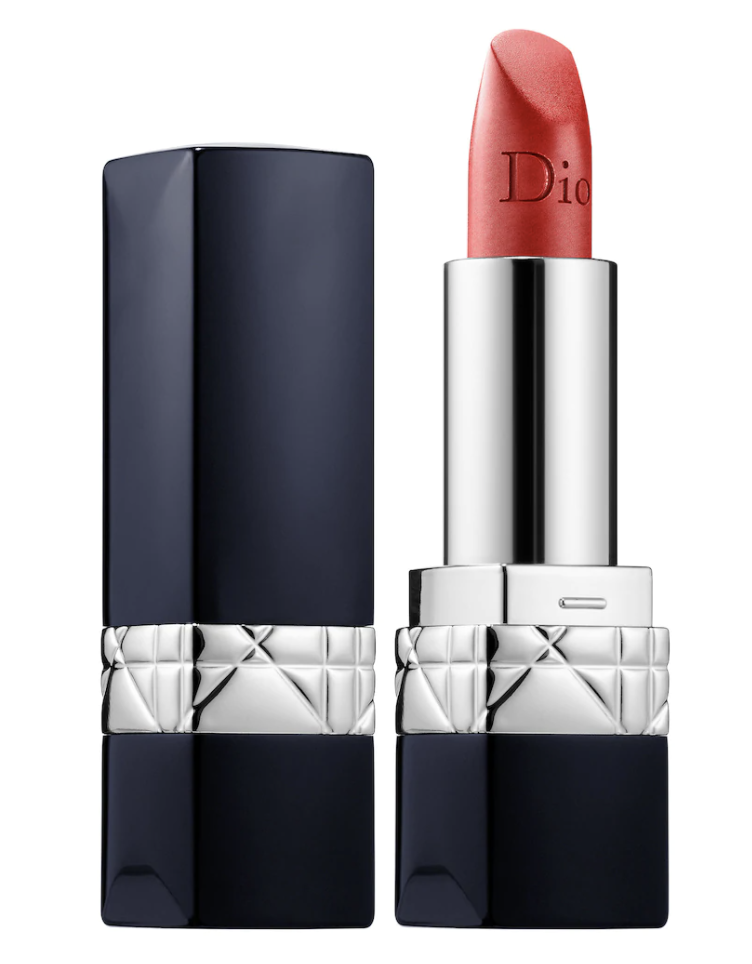 Dior Rouge Dior Lipstick in "999"
$$38
Shop it
Sephora
This luxe lipstick has been a staple of makeup artists worldwide for decades, and it's found a place in the heart and vanity of HelloGiggles' former News Editor, Caitlin White. "For a Secret Santa gift one year, I got a set of a bunch of Rouge Dior lipstick minis, and now I am stuck being in love with it. Yes, it's a splurge, but I consider it my 'special occasion' lipstick, so I can justify the price because I don't have to replace it as often," she says. "The shade dates back to a Christian Dior runway show in 1953 and it's been called the 'perfect red'—as for me, I love how pigmented and long-lasting it is. Plus, it goes on so smooth, almost like a liquid lipstick, though it's a traditional tube. '999' really gives me that 'red lip, classic' Taylor Swift vibe, and I can't resist."
3. Best anti-aging red lipstick: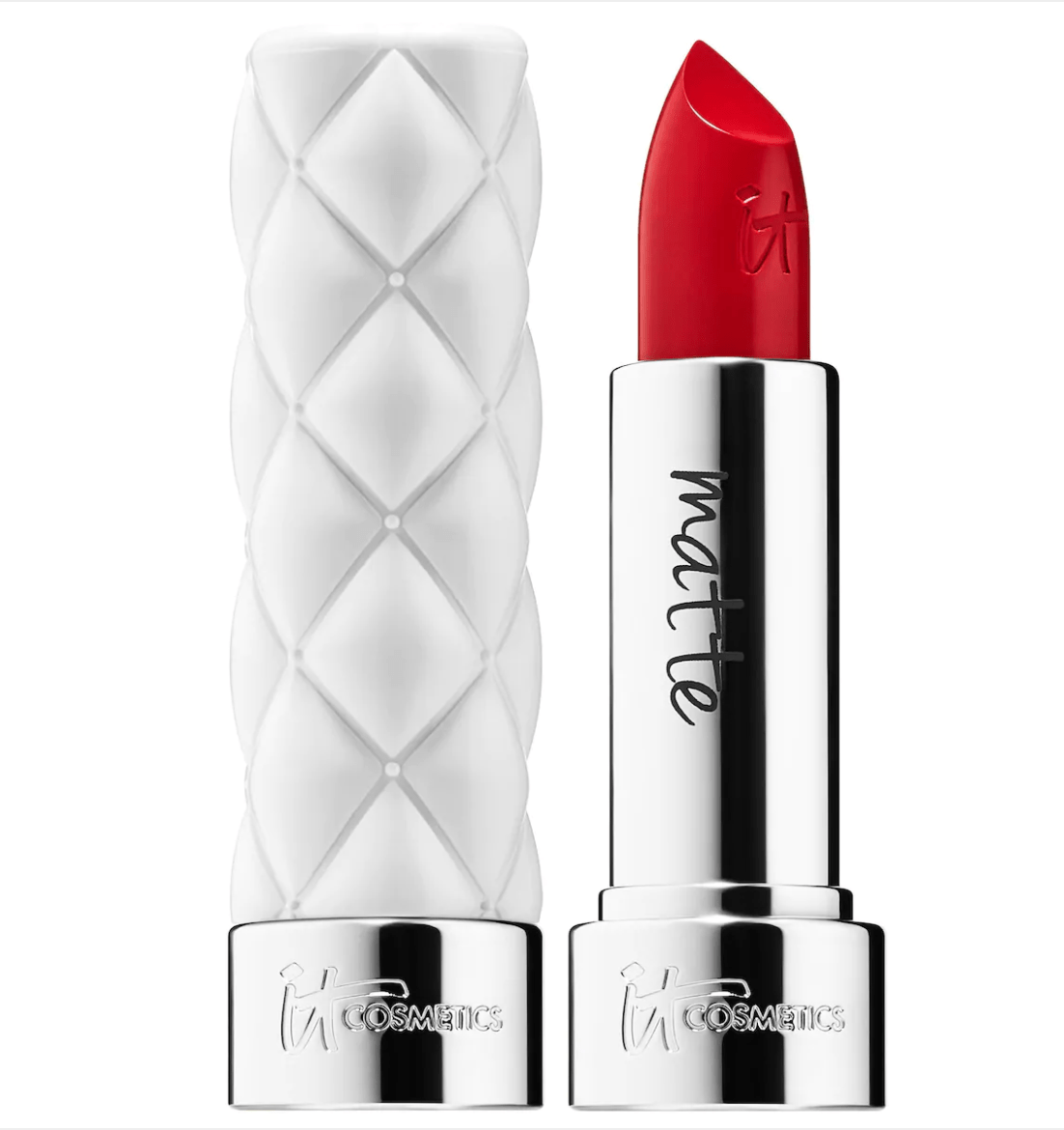 If you're unsure of which red lipstick shade to pick, choose any of the 14 shades of this 2020 Beauty Crush Award winner, as they were all formulated to complement all skin tones. Plus, since this lipstick is infused with hyaluronic filling spheres and aloe, it helps reduce the appearance of lip wrinkles.
4. Best drugstore liquid red lipstick:
"I'm a stickler for finding a red shade that skews more cool-toned blue than warm-toned orange, and this is the one I keep coming back to. I've worn it for the last five years or and have yet to find a more universally-flattering color that makes my teeth look as bright white. Plus, it really does deliver long-lasting, all-day wear," says HelloGiggles' former SEO Content Writer, Mackenzie Dunn. "The dual applicator also includes a moisturizing balm and since I'm more of a satin finish over matte gal, I love that it keeps my lips hydrated while also delivering a subtle sheen." 
5. Best luxe liquid red lipstick: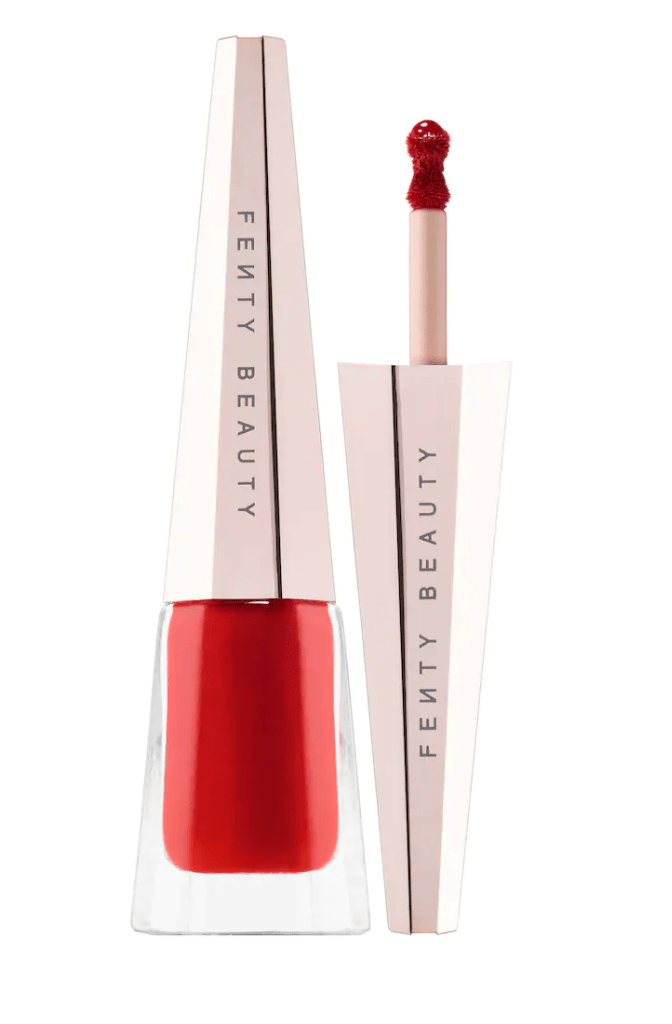 Leave it to Rihanna to create a universally-flattering red liquid lipstick. This long-lasting formula delivers a highly pigmented shade that stays put all day, and its small precision applicator helps users create the perfect Cupid's Bow and overall lip shape. 
6. Best red lipstick for dark skin: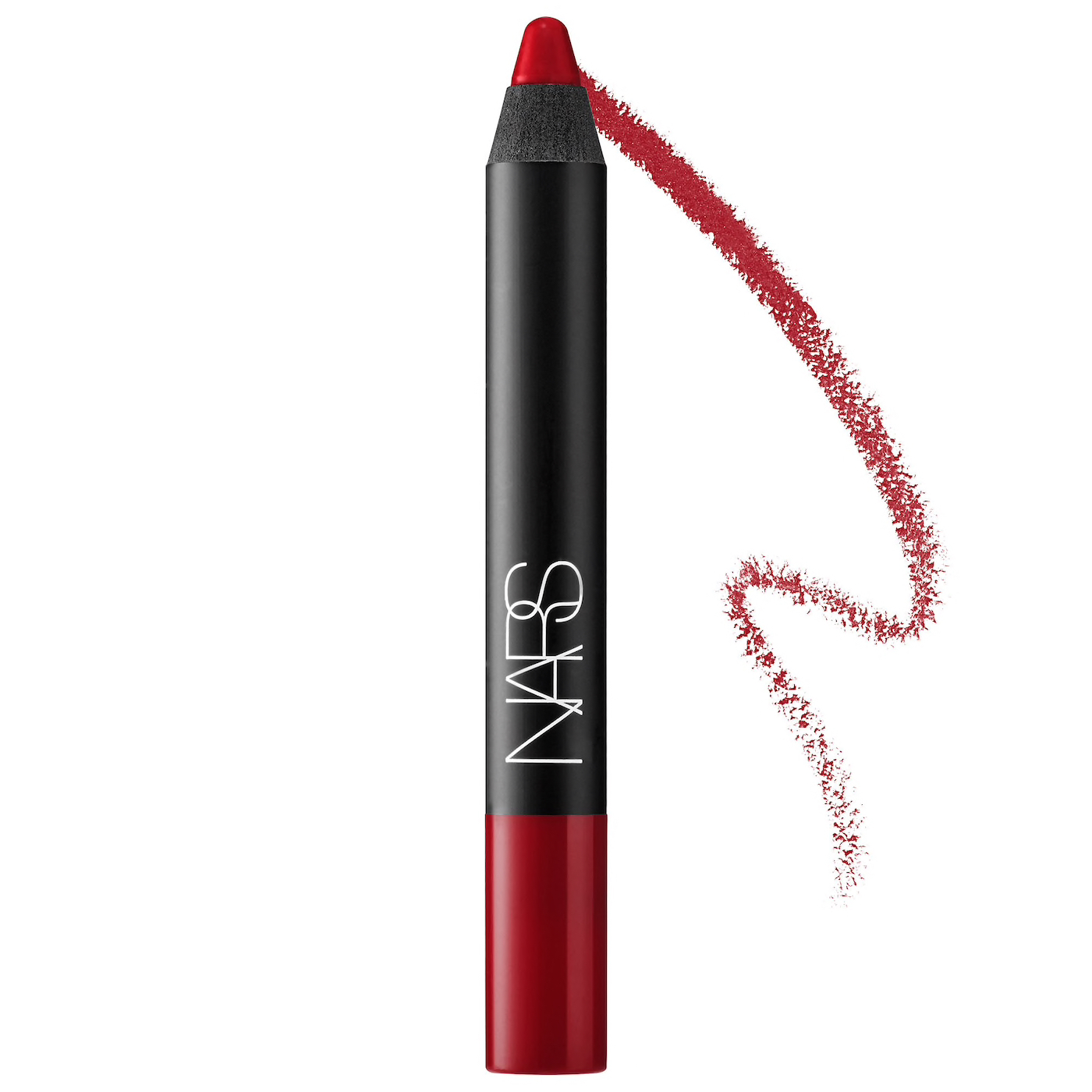 "I received this as my Sephora birthday gift about six years ago and have been in love with it ever since," says HelloGiggles' Photo Editor, Jasmine Purdie. "I find most red lipsticks to be too bright, but the dark scarlet hue compliments my dark skin tone perfectly. Plus, the formula is true to its name, gliding on like velvet and not drying like most matte lipsticks. I've tried lots of other red lipsticks and I always come back to this one."  
7. Favorite cult-classic red lipstick: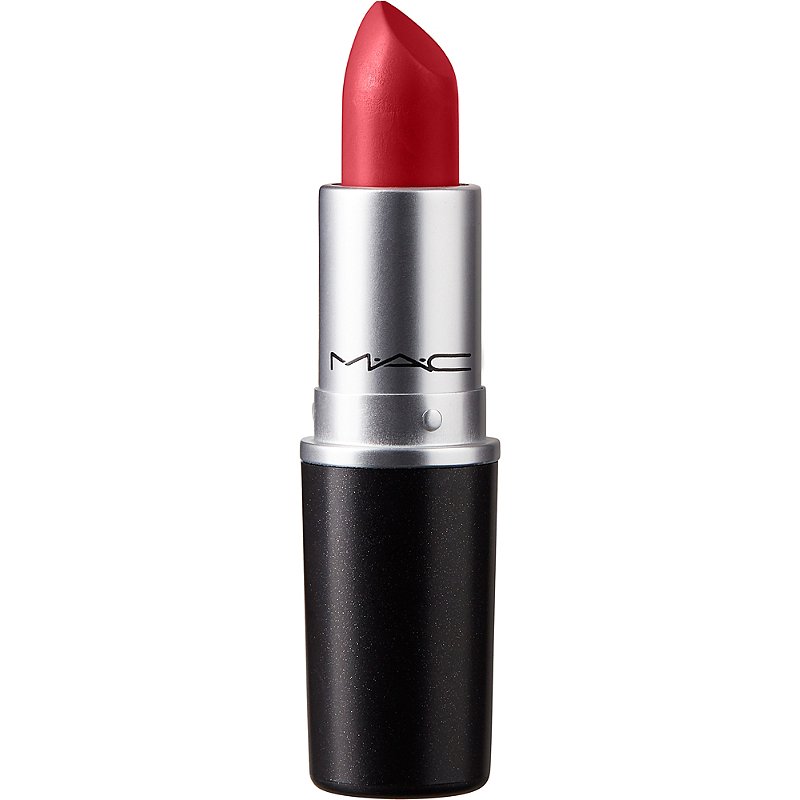 This is one of the most iconic, if not the most iconic, lipsticks of all times. It's loved by celebrities, makeup artists, and beauty bloggers worldwide, and the hype is well deserved. The blue undertones in the vivid red formula make it a universally flattering color, and since there's absolutely no shine to this semi-matte formula, it looks soft and velvety against the lips.
8. Best glossy red liquid lipstick:
This 2020 Beauty Crush Award winner impressed us with its megawatt shine and super-high pigment. "This didn't feel heavy or sticky on my lips," says one HG tester, who also points out that while the color lasts all day, the gloss lost its sheen after lunch and needed to be reapplied.
9. Best scented red lipstick: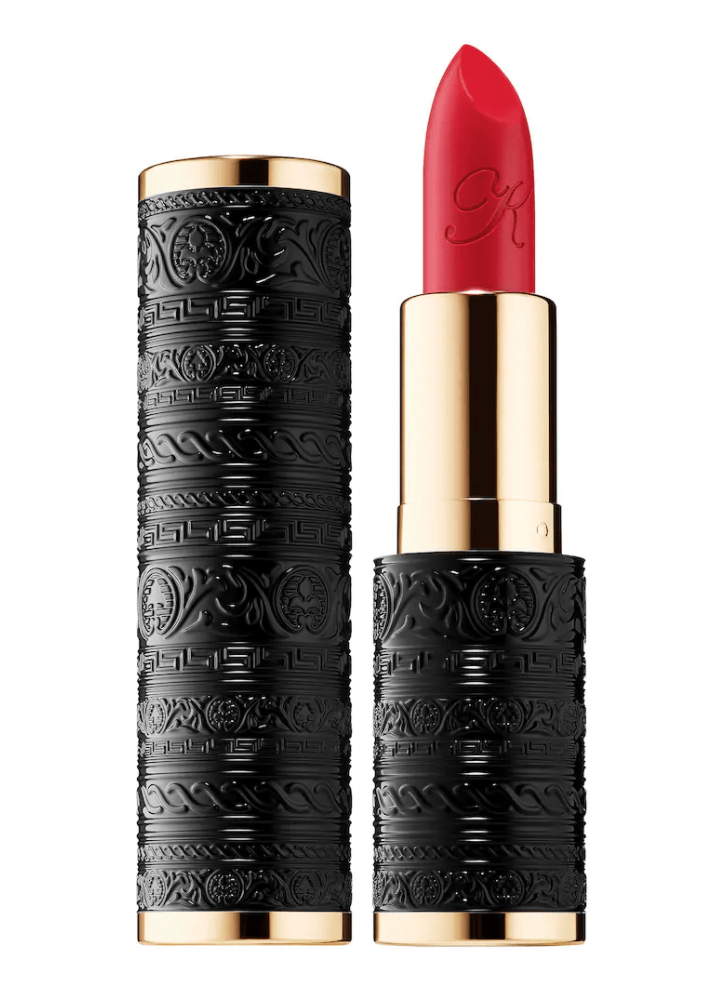 Loved by both HelloGiggles' Social Media Editor Danielle Fox and Senior Beauty & Fashion Editor Pia Velasco, this lipstick has the official HG seal of approval. "If I'm wearing red lipstick, there's a high chance I'm drinking wine and engaging in other activities that will fade or smear my look, so I love this lipstick as a soft matte option that stays put without looking too dark or chalky," says Fox, who opts for the 'Intoxicating Rouge' shade. "The not-quite-blueish, not-quite-brownish burgundy shade of red reminds me of socialites in the '90s, and I just tap the smallest bit of color on and rub it into my lips for post-kissing-in-the-coatroom effect. It's expensive, but it's so pigmented that even though I've worn it for months I've hardly used any of it and it has a cap that actually stays on in your purse (RIP too many real ones)." 
10. Best red lipstick crayon:
"This lipstick is no joke—anytime I put it on, it truly has me feeling like I can hustle all day long, with heels or no heels on" says HelloGiggles' Senior Lifestyle Editor Raven Ishak. "Not only does it go on smooth thanks to its matte, soft-like texture, but the hue red is a beautiful pop of color that won't fade throughout the day. Plus, I love it when a makeup item has multifunctions built within—so when I saw that the lipstick came with its own built-in sharpener, I knew this lipstick and I were meant to be."