This woman has the best reason ever for closing her store this weekend, and we're super jealous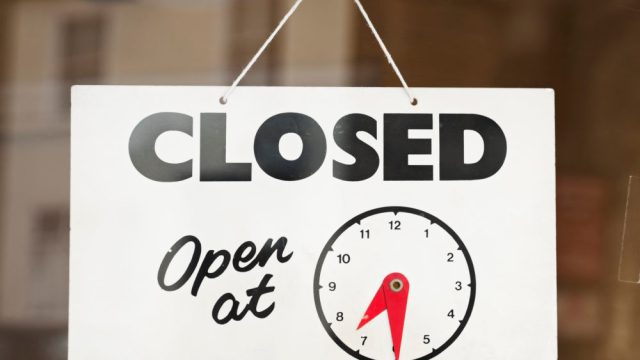 When you've got a long weekend on your hands — like Memorial Day weekend — there are lots of good reasons to take time off. You could do a Memorial Day staycation. A Memorial Day Netflix binge sesh. Or, like this store owner, you could take a Saturday off completely unrelated to the holiday. Maybe you've got something really important you need to get done. Or maybe you've got a rare opportunity that you just can't afford to pass up.
When My Mad Fat Diary writer Rae Earl went to visit a store this weekend, she found that a sign that said it was closed for a very special reason.
Apparently, the store owner took the day off to get her chainsaw certificate.
Yes, you read that right! Louise, the owner of FIG, took the day off to get her chainsaw certificate.
How legendary is that? Our favorite part? Earning her chainsaw certificate was a dream she'd had for her whole life — and something she finally made happen.
Louise chased her dreams, y'all. She made it happen.
Rae Earl's tweet, which has almost 7,000 retweets and 30,000 likes at the time of sharing, has officially gone viral — and everyone is so proud and excited for Louise. And, of course, they're also cracking jokes the way that Twitter does.
https://twitter.com/udfredirect/status/868397038823780354
Apparently, in Hobart, Tasmania, where Rae Earl lives and florist Louise operates Fig, you need a chainsaw certificate to operate a chainsaw, and we can imagine how handy a chainsaw might be for a florist.
"[Hobart is] like a different country - it's a do what you like kind of place," Rae Earl told the Mirror Online. "That sign is indicative of the general mood... I thought it was the most magnificent reason for not opening a shop ever. Who hasn't wanted to chop loads of wood at speed?"