These Razors Will Give You the Smoothest Shave of Your Life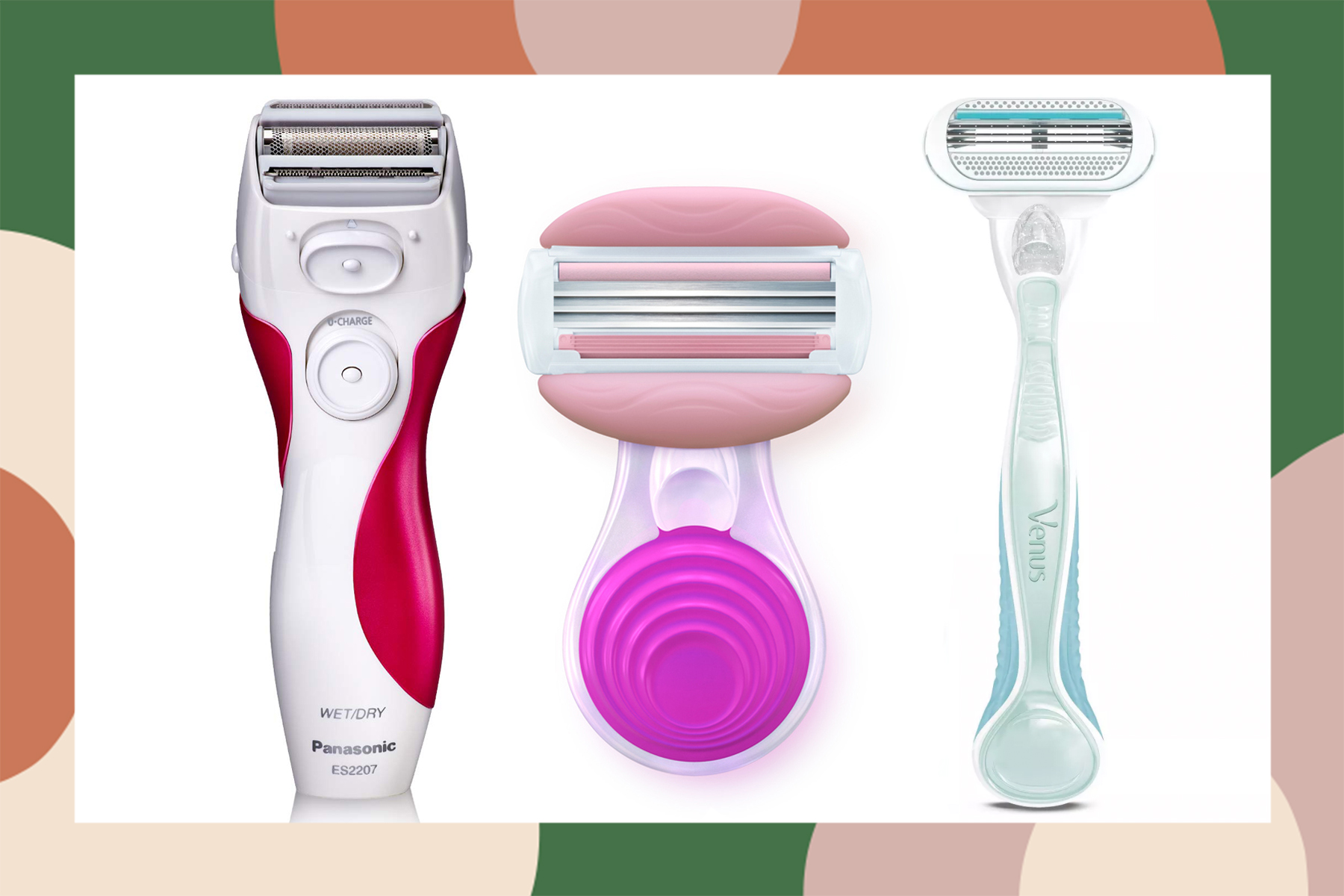 Finding the best beauty products has never been easier thanks to Pia's Picks, our weekly curated list. As the Senior Beauty Editor at HelloGiggles, I test and examine the latest skincare, makeup, hair, and nail products so I can confidently recommend the best ones to you.
Whatever you decide to do with your body hair is completely up to you, but if you decide to shave your legs, armpits, vulva, face, etc., having a good razor is key. The number of blades it has, whether or not the head rotates, the grip, and the size are all factors that play into razor design and user experience—and you should pay attention to all the details before spending your cash.
We know shopping for the best razors can become overwhelming, especially considering how many there are when you visit your local drugstore. So to make things easier, we tested tons of hair removal devices to find the best ones. From the mini razor you can stash in your purse to a facial razor you can use to nix peach fuzz, here are the best razors for your skin.
Best razor for sensitive skin: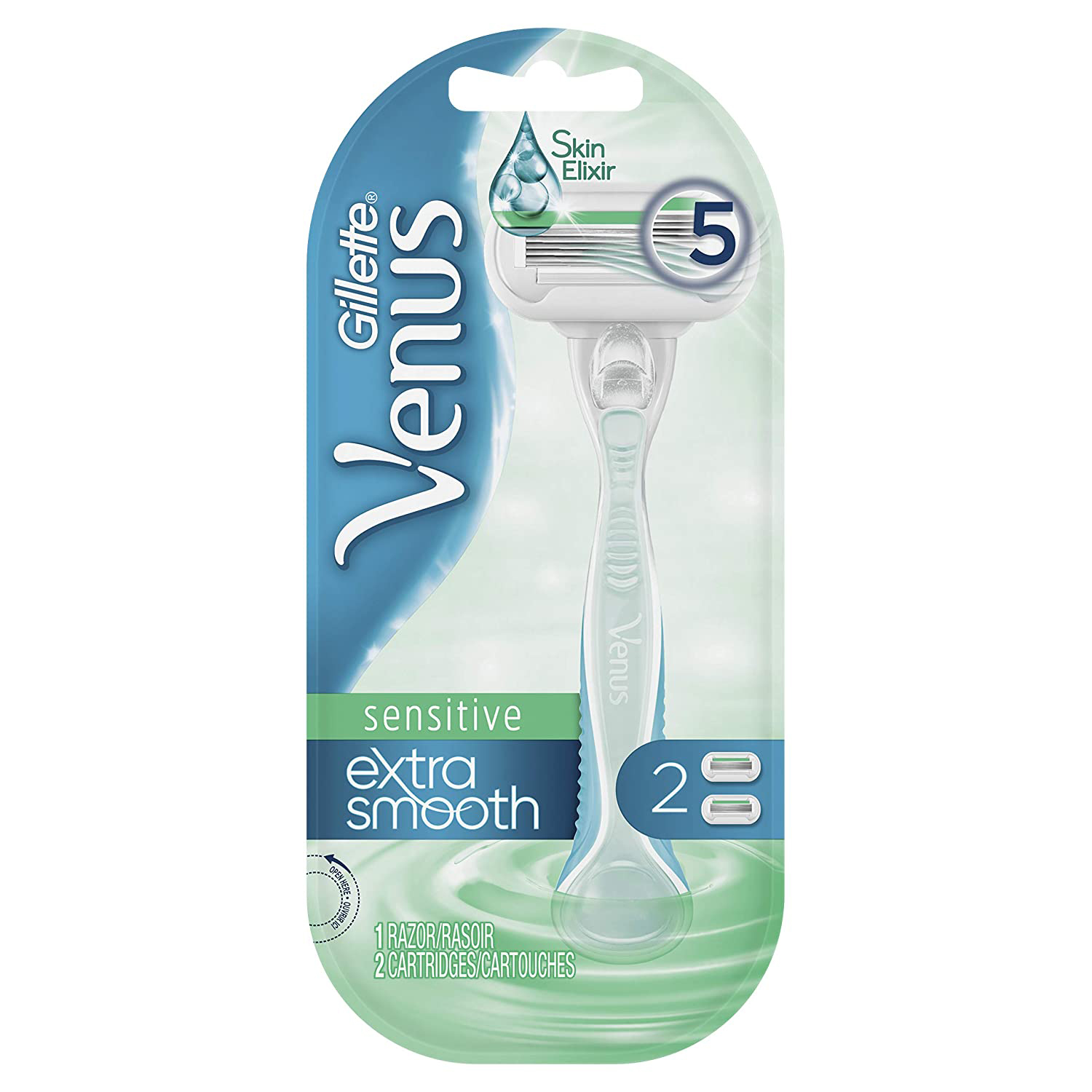 Gillette Venus Sensitive Extra Smooth
Shop it
Amazon
If you always end up with ingrown hairs, this award-winning razor will be your new shower BFF. It's ultra-gentle on the skin, and the SkinElixir in its moisturizing bars saves users from irritation and razor burn.
Best razor for your bikini line:
Schick Hydro Silk TrimStyle
Shop it
Amazon
To shave or to trim? While that's probably not what Shakespeare was contemplating, it's a common question people ask themselves when thinking about their bikini area. Thankfully, this two-in-one razor/trimmer gives the luxury of choice. It's battery-operated, waterproof, and has a soft rubber grip that allows for total control, essential when tending to sensitive areas.
Best travel razor: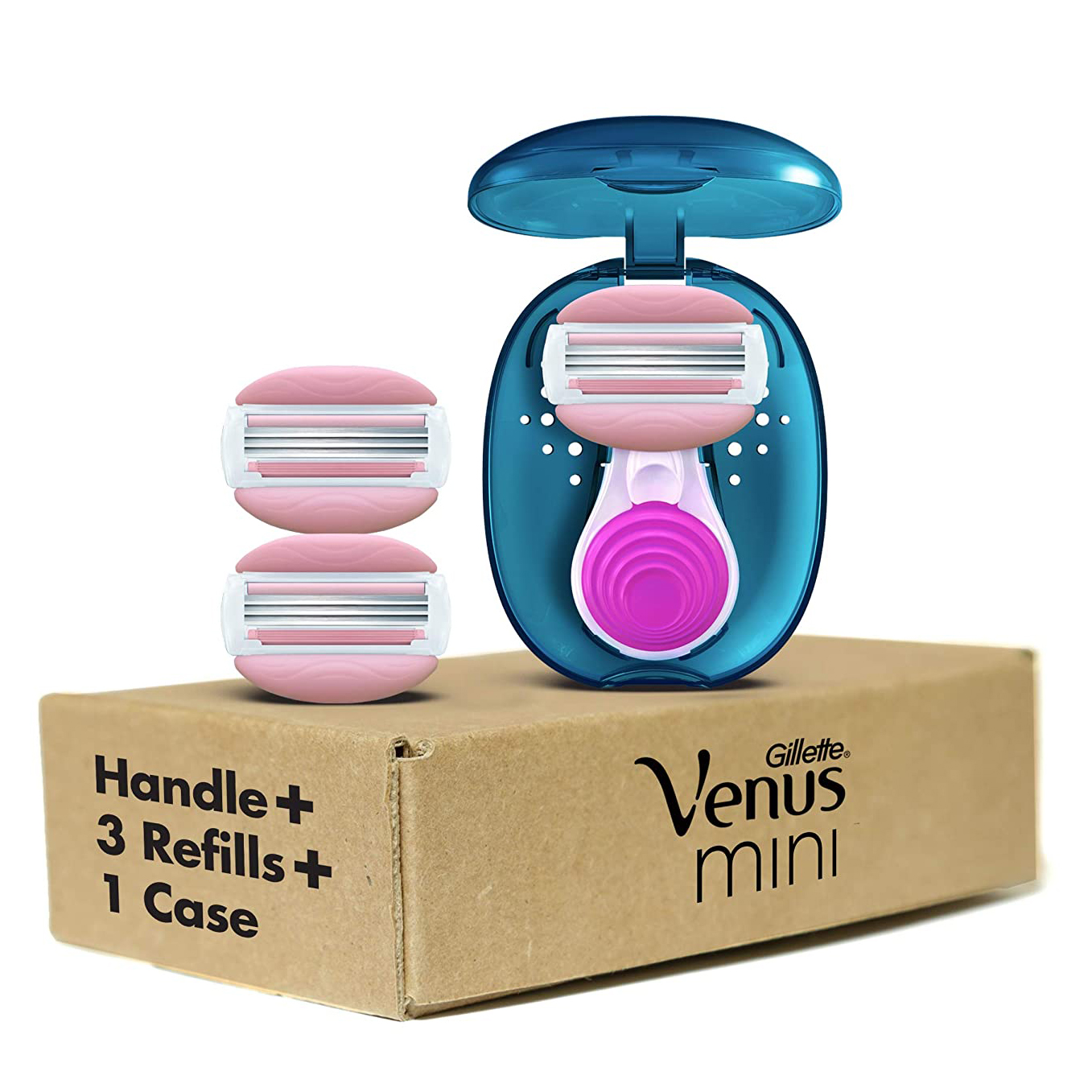 Gillette Venus Mini On-The-Go Women's Razor
Shop it
Amazon
Rushing out the door? Planning to hookup with your crush and want to be *smooth*? Packing for vacation and can't fit your full-size hair removal device? This mini razor is for you. The cute, fun-sized device has three blades and Gillette's signature Moisture Bars to keep skin soothe with every shave.
Best electric razor: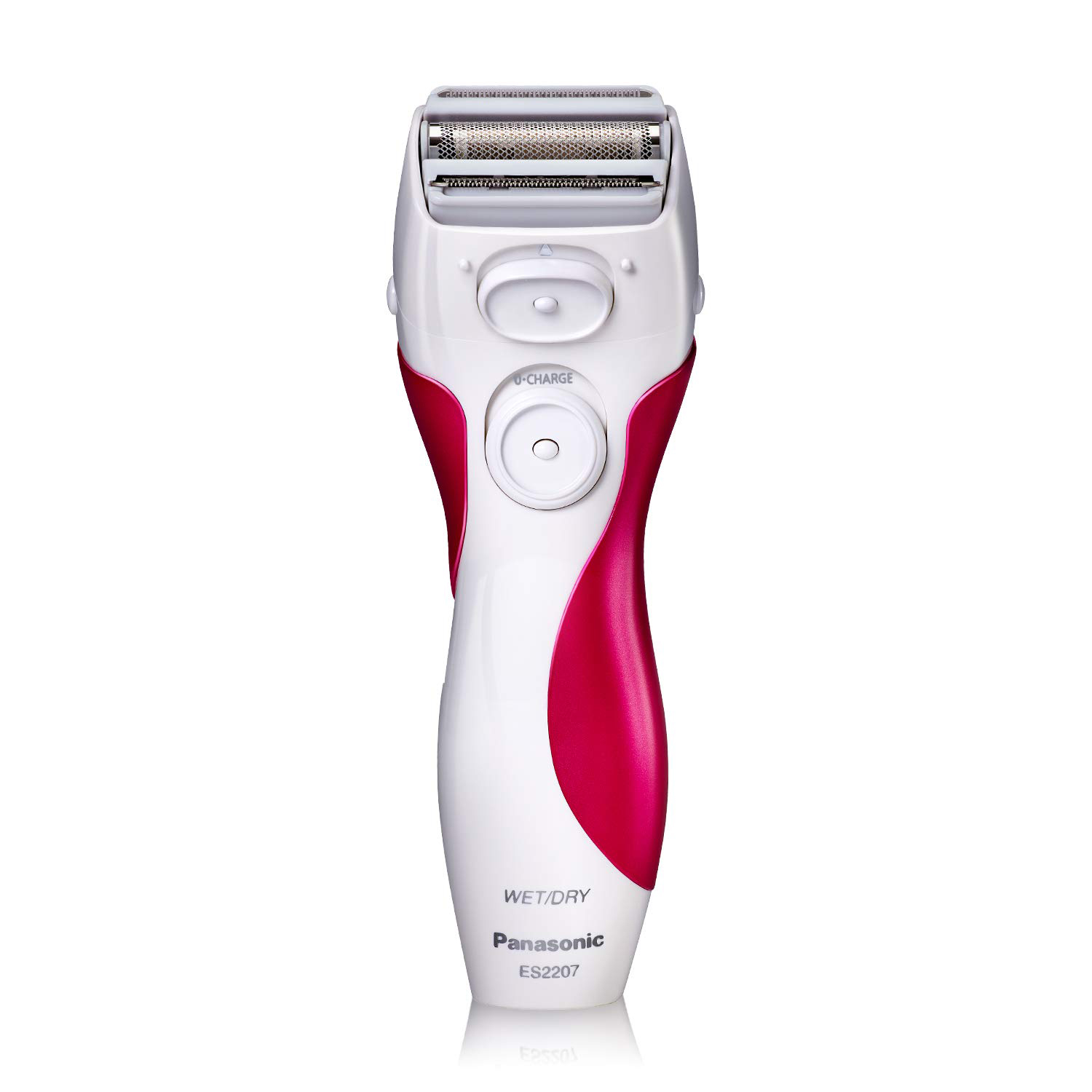 Panasonic Electric Shaver for Women
Shop it
Amazon
Designed to be used on either wet or dry skin, this electric razor is perfect for people who hate traditional shaving. It comes with three interchangeable heads depending on what finish you want, and it can tackle everything from super-long hairs to stubby short ones for a smooth finish. It has almost 30,000 five-star reviews on Amazon, so you know it's damn good.
Best facial razor: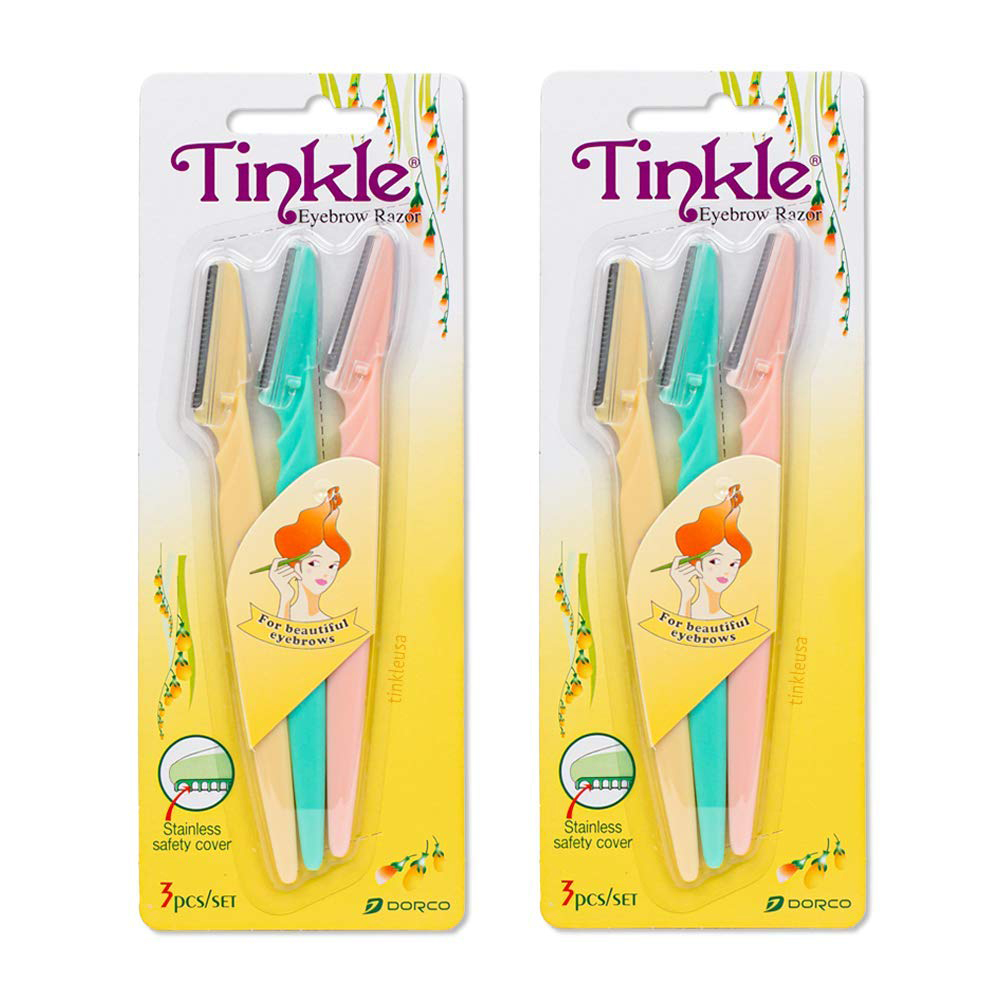 Tinkle Eyebrow Razor
Shop it
Amazon
If you have unwanted facial hair or peach fuzz, these handheld facial razors will gently remove them with hyper-precision that a typical razor could never provide. Each razor comes with a protective cover to keep the blades sharp for as long as possible, too.
Best razor for pubic hair: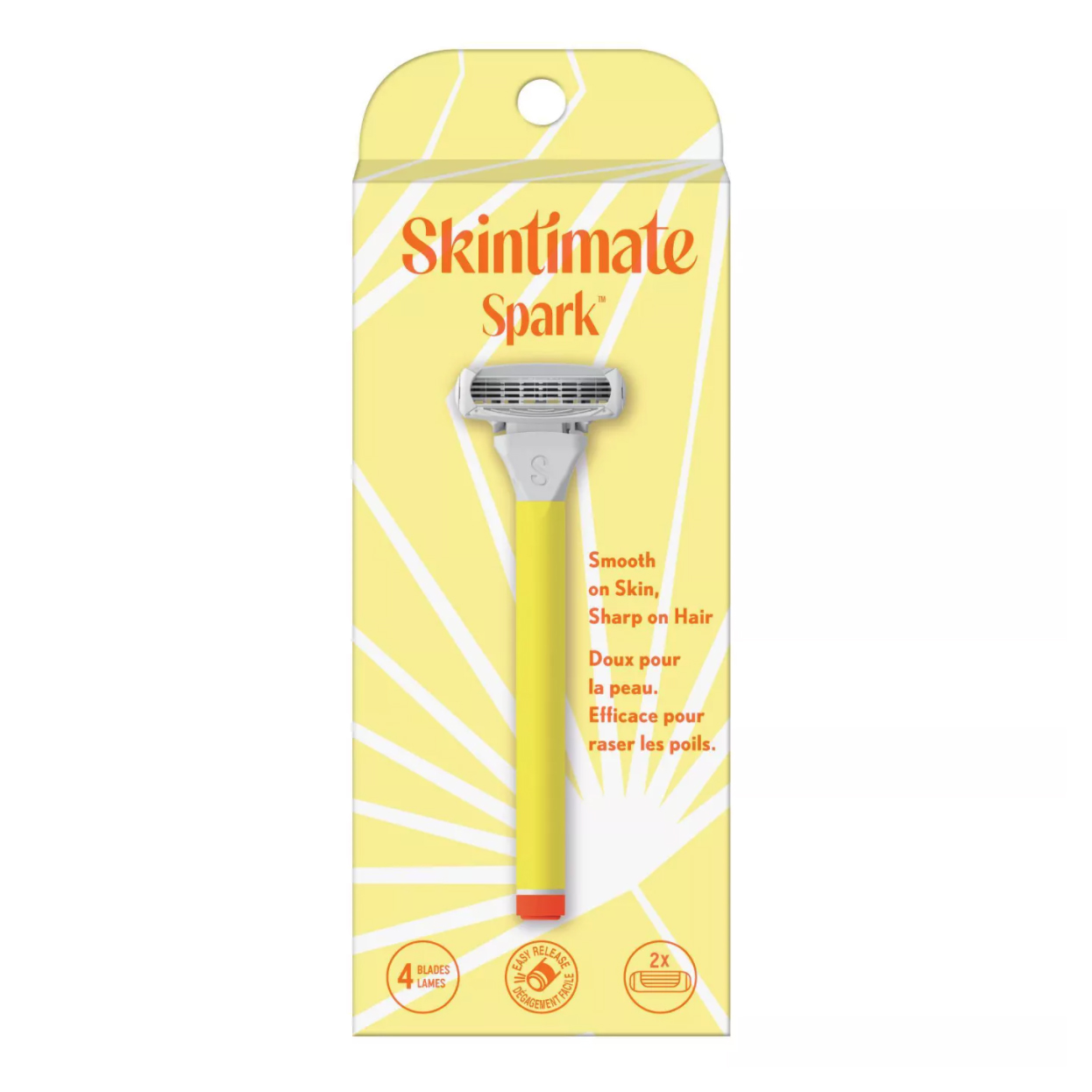 Skintimate Spark Razor
$10.99
Shop it
Ulta
Shaving your vulva is no easy feat, which is why we love this razor that was specifically designed to reach ever little curve and corner. It'll expertly remove your undesired pubic hair. The blades are super-thin to avoid tugging, the handle has texturized rubber for a controlled grip, and the moisture blades contain nourishing vitamin E and soothing aloe to prevent irritation and keep freshly-shaved skin healthy.
Best sustainable razor: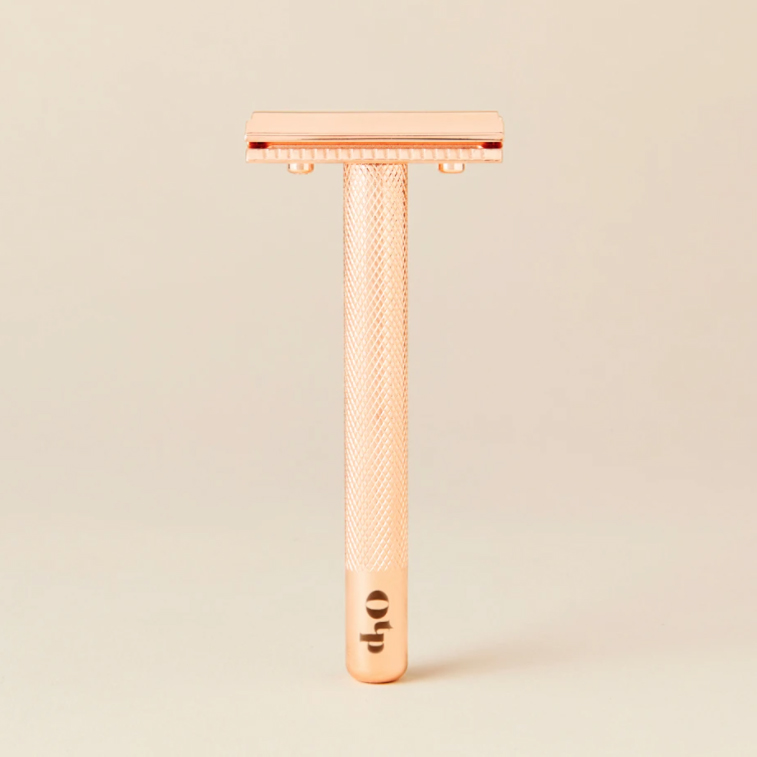 Oui The People Rose Gold Sensitive Skin Razor
$75
Shop it
Oui The People
Throw out your disposable blades (once you're done with them, of course) and trade them in for this eternal pick. Made of medal, this German-fabricated design is created to provide a super-close shave without irritating even the most sensitive of skin types. It uses a single blade to prevent tugging and razor burn, and each pack comes with 10 disposable razors. (Yes, you still need to change those to prevent infections.) While the initial purchase may be a bit steep, it'll save you hundreds of dollars in the long run and will help you live a more eco-conscious life, too.
Best moisturizing razor: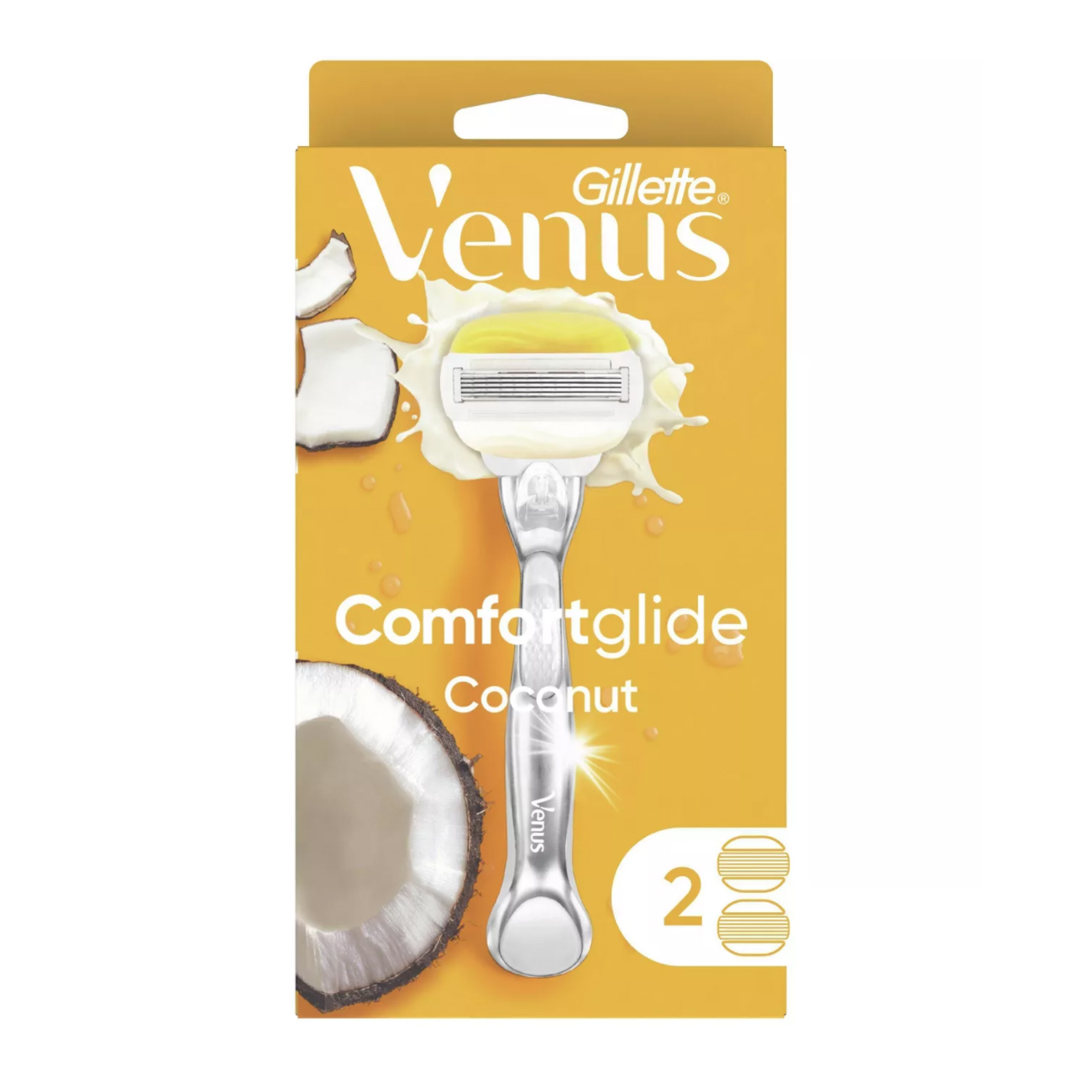 Venus ComfortGlide with Olay Women's Razor
Shop it
Target
Hugging this razor's five blades are two moisture bars containing Olay's ultra-moisturizing body butters, which help to prep and soothe skin before and after each shave, removing the need for shaving cream. We found the shaving experience with this razor to be so good, we gave it a 2021 Beauty Crush Award.
Best subscription razor: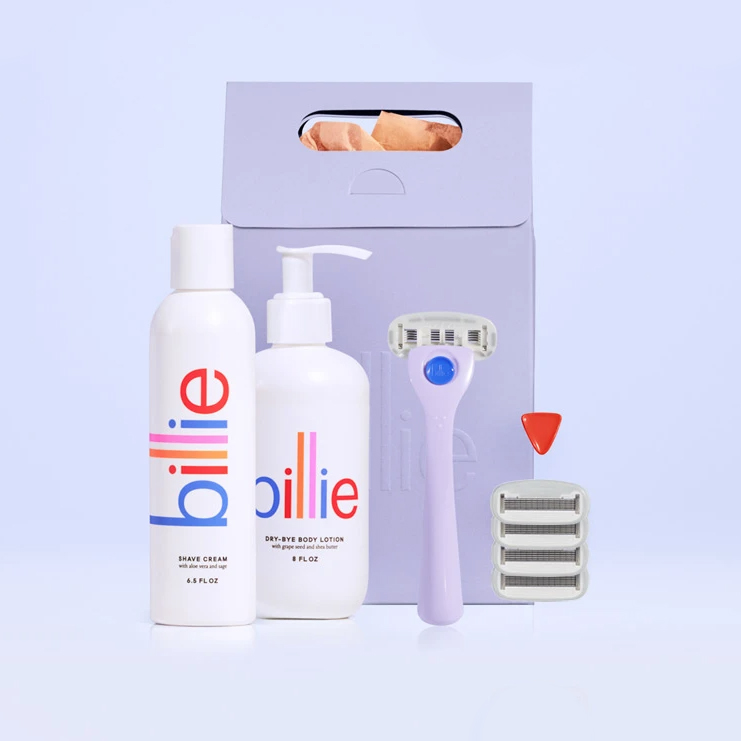 Billie Razor Starter Kit
$9
Shop it
Billie
There are many reasons we love Billie, including that it's one of the only brands that shows body hair in its ads to break the taboo. Mission aside, its subscription kit is truly wonderful. On its site, you can customize what you want in your kit and pick how often you get it sent. We all know we should be replacing our blades often to keep them sharp so we can get close shaves, and Billie removes the hassle of remembering to go to the drugstore. As we said, we stan.