The 11 best quotes about friendship from TV shows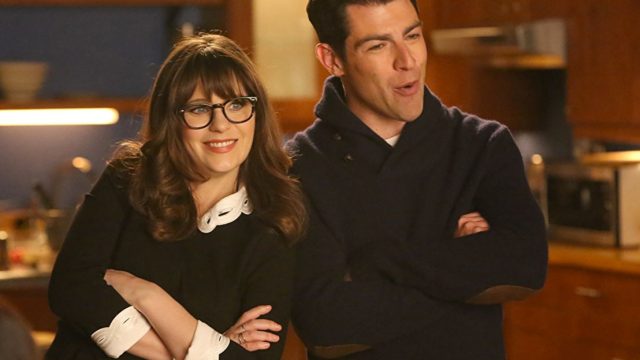 There are many reasons a great TV show manages to worm its way into our brains. And one of them is the thoughtful and sometimes downright hilarious way that modern television explores relationships, especially the ones we have with our friends. From New Girl to Freaks and Geeks, quotes about friendship abound on our favorite TV shows.
We've rounded up some of our favorite thoughts on friendship to come out of the silver screen. Some are funny, others are sentimental, but all will make you think. Scroll through and read 'em all.
1No white lies or BS, please.
"You know what sucks about getting older? Your friends have known you for way too long. They've got too much on you. I want friends who still lie to me because they don't want to hurt my feelings. I sadly kind of mean that." – Nick Miller, New Girl
2Soulmates don't have to be romantic.
"We made a deal ages ago. Men, babies, it doesn't matter…We're soulmates." – Samantha Jones, Sex and the City
3Friendships are like cheerleading pyramids.
"A best friend isn't a person, Danny. It's a tier." – Mindy Lahiri, The Mindy Project
4Friends don't let friends suffer from jellyfish stings.
"I stepped up! She's my friend and she needed help. And if I have to, I'd pee on any one of you!" – Joey Tribbiani, Friends
5Hold onto your besties.
"That's how it goes, kids. The friends, neighbors, drinking buddies, and partners in crime you love so much when you're young, as the years go by, you just lose touch. You will be shocked when you discover how easy it is in life to part ways with people forever. That's why, when you find someone you want to keep around, you do something about it." – Ted Mosby, How I Met Your Mother
6Your squad will always come first.
"Hoes before bros. Ovaries before brovaries. Uteruses before duderuses." – Leslie Knope, Parks and Rec
7As long as they are laughing with you…
"Friends joke with one another. 'Hey, you're poor. Hey, your momma's dead.' That's what friends do." – Michael Scott,The Office
8There's a reason some friends are called "soul sisters."
"We're sisters; you're my family. What is you, is me. There's nothing that you could ever say to make me let go." – Blair Waldorf, Gossip Girl
9There are boundaries.
"Friends wouldn't ask friends to give them dresses for free." – Kim Kardashian, Keeping Up With the Kardashians
10BFFs just get you.
"You're like the only person who's ever gotten what I'm about." — Nick Andopolis, Freaks and Geeks
11As the saying goes, keep your friends close and your enemies closer.
"Friends make the worst enemies." – Frank Underwood, House of Cards