The 9 Best Puzzles for Adults You Can Buy Right Now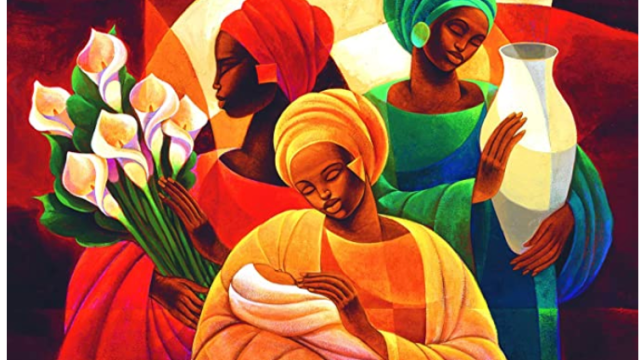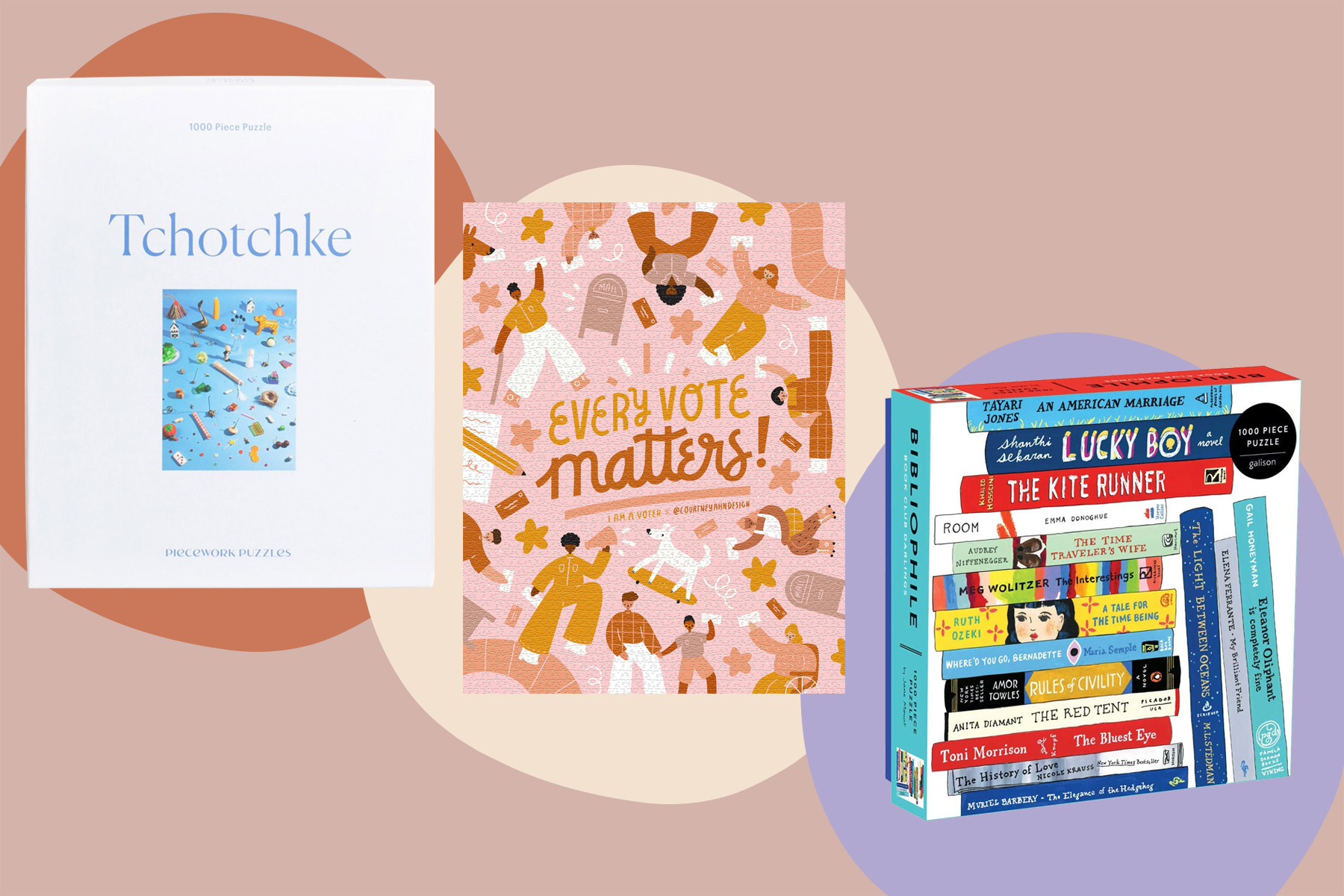 Like many people, I spent the first few months of the coronavirus (COVID-19) pandemic pretty much obsessed with jigsaw puzzles. Not only was spending a few nights putting 1000 pieces together a welcome distraction from the scariness of the global situation, but it was also a great way to kill time—and with everything from gyms to restaurants to office buildings closed, I had a lot of time on my hands. Now that time has passed and cities have opened up a bit more, my days are a little fuller than they used to be, but my love for puzzles hasn't waned. If anything, it's only grown as I've discovered more fun, challenging, and original puzzles than I ever knew existed.
These aren't your typical puzzles. Sure, they're all in the regular 500-1000-piece range, but there's something about each of the options below that makes them stand out from the pack. For some it's the theme—trust me, you haven't done puzzles with themes as cool or unique as these. For others, it's the companies that make them; many of the puzzles below were designed by female or BIPOC artists. And for the rest, it's the fact that they give back to others, with proceeds from each puzzle going toward meaningful charities and organizations.
So if you're looking for a new activity to fill your nights and decorate your coffee table, look no further. Below are the best puzzles for adults that you can find right now.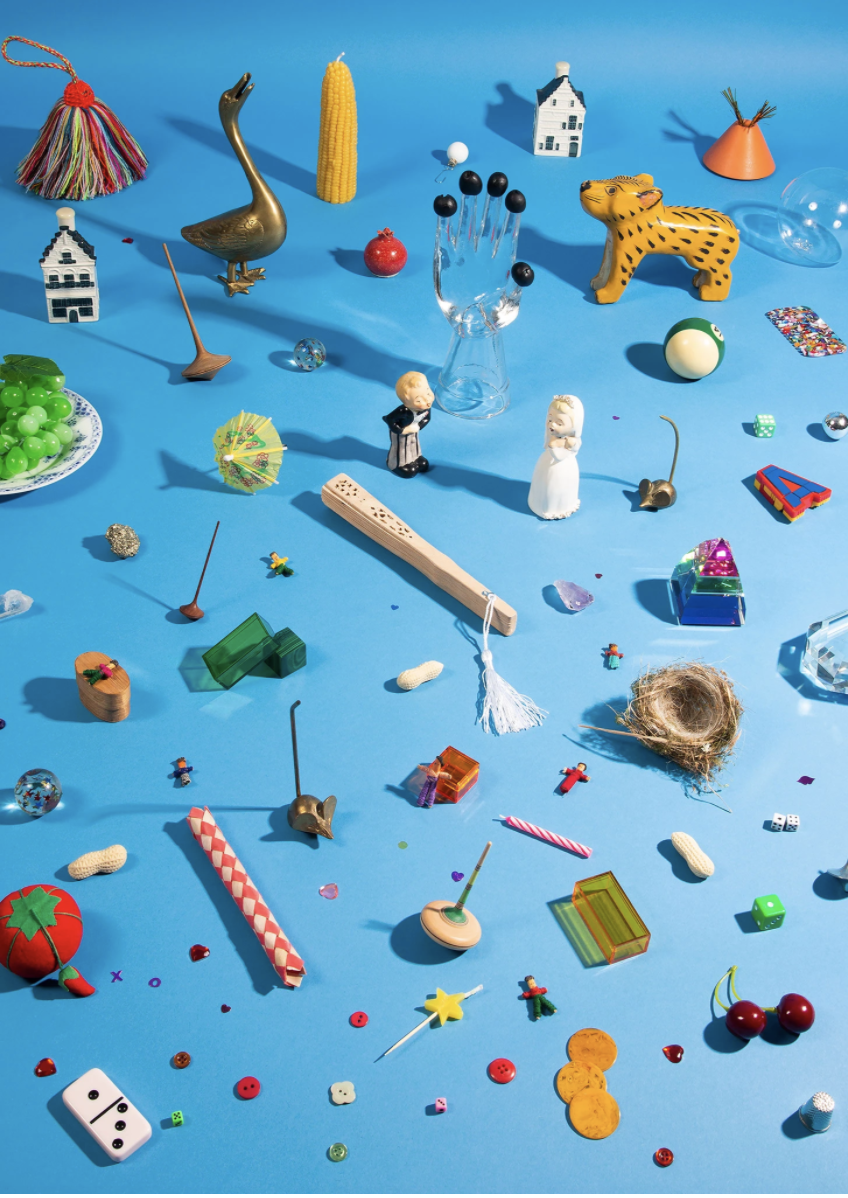 Tchotchke (1000 pieces)
$$36
Shop it
Piecework Puzzles
Founded in 2019 by best friends and business partners Rachel Hochhauser and Jena Wolfe, Piecework Puzzles offers several gorgeous, original designs, but the "Tchotchke" puzzle is my favorite. It's hard, no question, but the pieces are in funky shapes that make putting them together a ton of fun.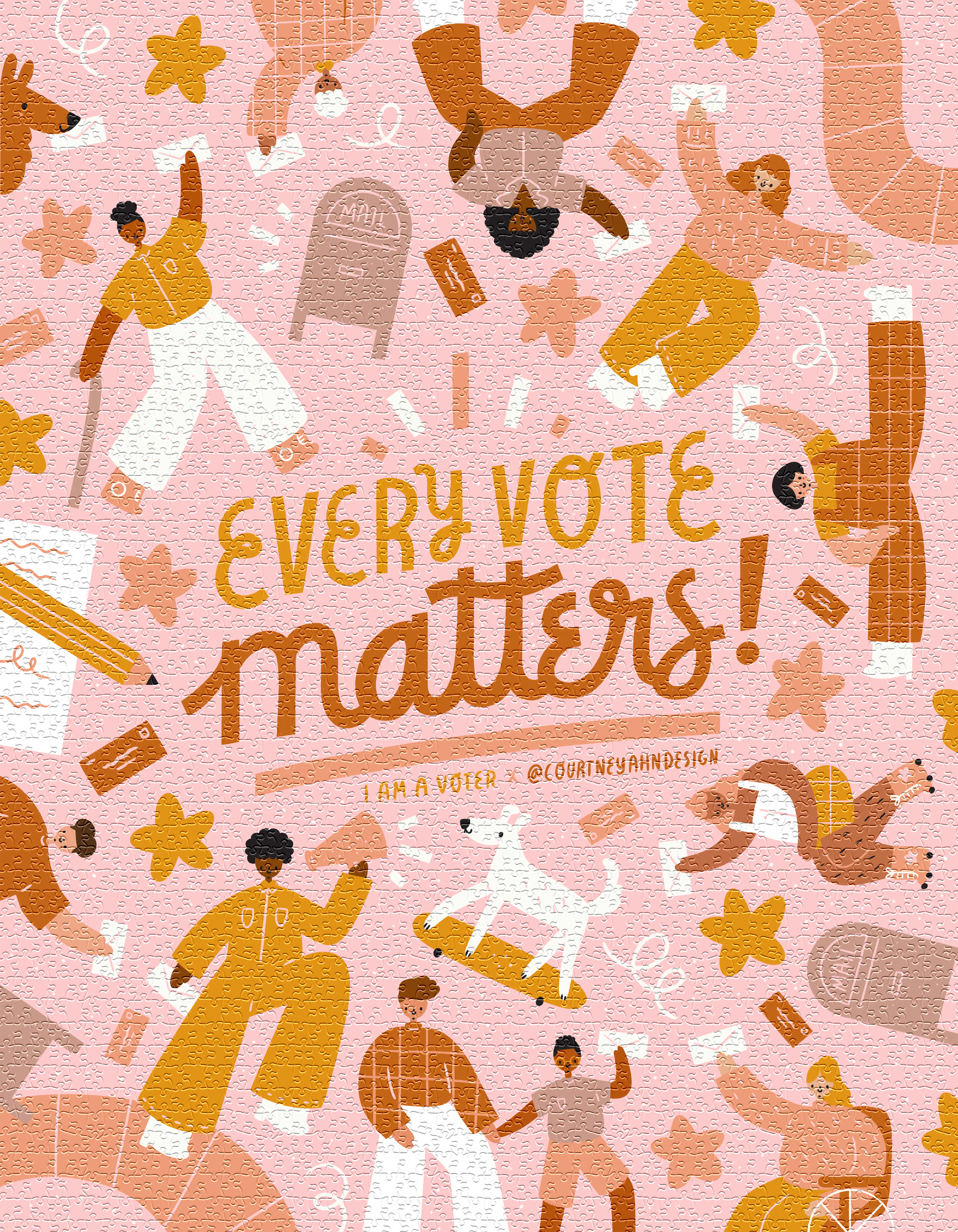 Every Vote Matters! (500 pieces)
$$50
Shop it
Jiggy
This puzzle doesn't just remind you that every vote matters—it's actually making a difference, as the company behind it, Jiggy, is donating 50% of proceeds to the civic engagement campaign I Am a Voter. This gorgeous design comes from artist and activist Courtney Ahn, and it's one of three puzzles by on-the-rise female artists that Jiggy commissioned—in partnership with I Am a Voter and actress Sophia Bush—in order to encourage voter registration and turnout for the upcoming election.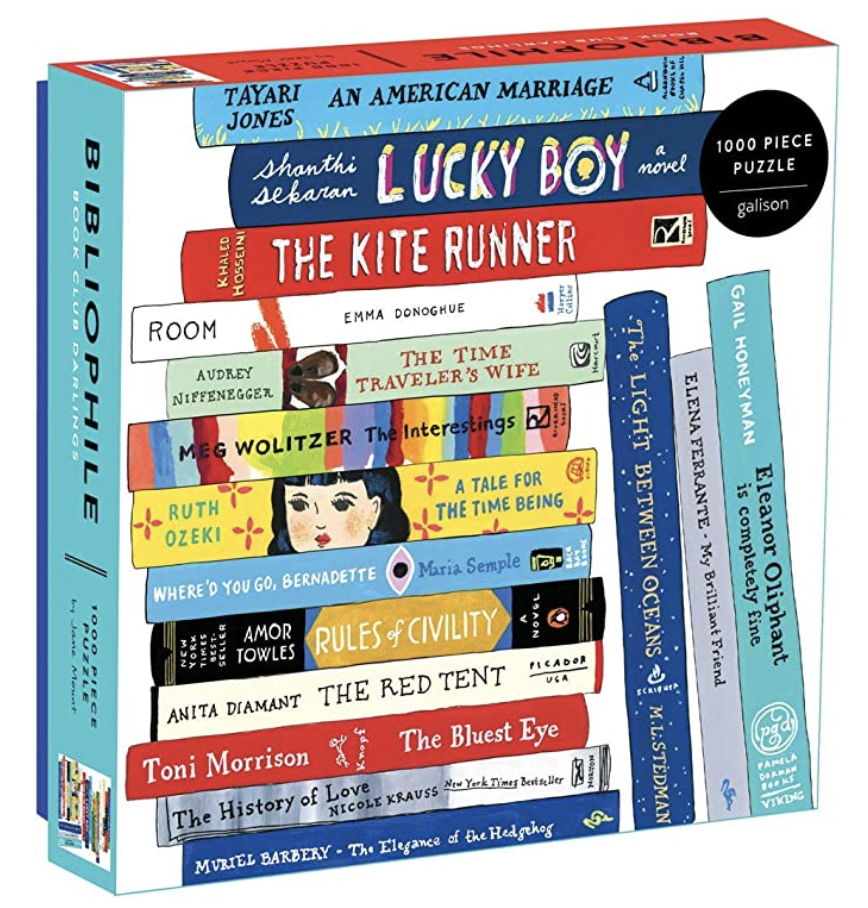 Bibliophile Book Club Darlings (1000 pieces)
$$34.18
Shop it
Amazon
If you're the kind of person whose reading list is a mile long, this puzzle is for you. Designed by Jane Mount, an artist known for her book-themed creations, the puzzle features 16 great novels, from Meg Wolitzer's The Interestings to Toni Morrison's The Bluest Eye.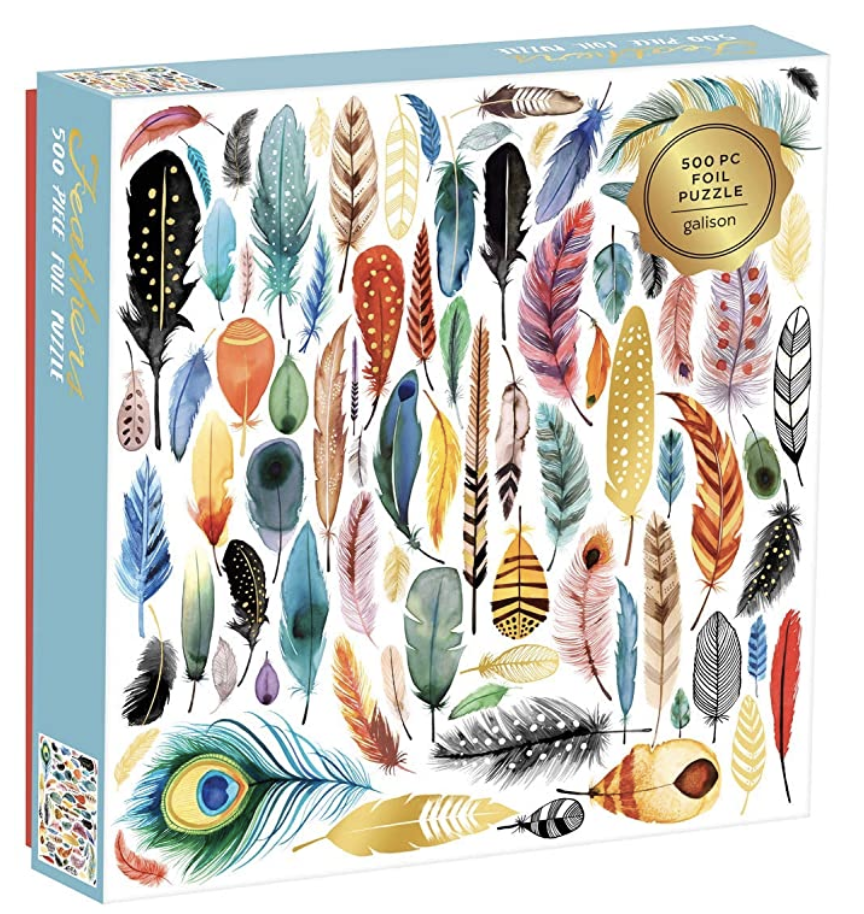 Feathers (500 pieces)
$$14.99
Shop it
Amazon
At 500 pieces, this Galison puzzle featuring dozens of colorful feathers isn't crazy challenging, but that's certainly not to say it's boring. The vivid watercolor illustration, designed by artist Margaret Berg, will keep you captivated and make for a gorgeous addition to your home once it's completed.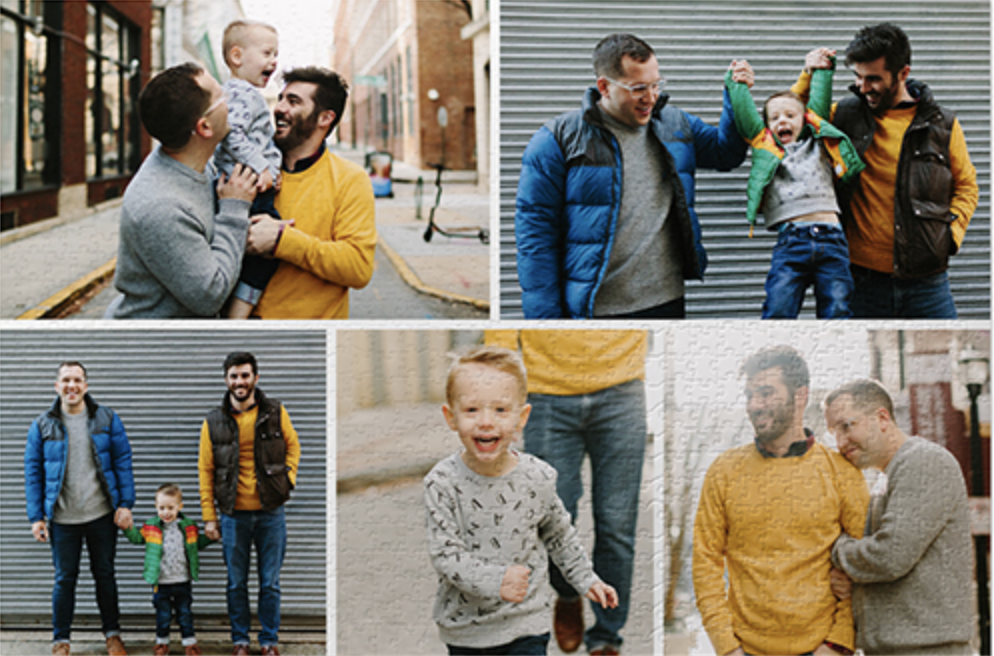 Gallery of Five (1000 pieces)
$$31.79
Shop it
Shutterfly
Need an original gift idea? Send your loved one a puzzle made up of photos of the two of you together. I got my mom a Shutterfly puzzle for her birthday that included five different images of our family, and she loved it. Highly recommend.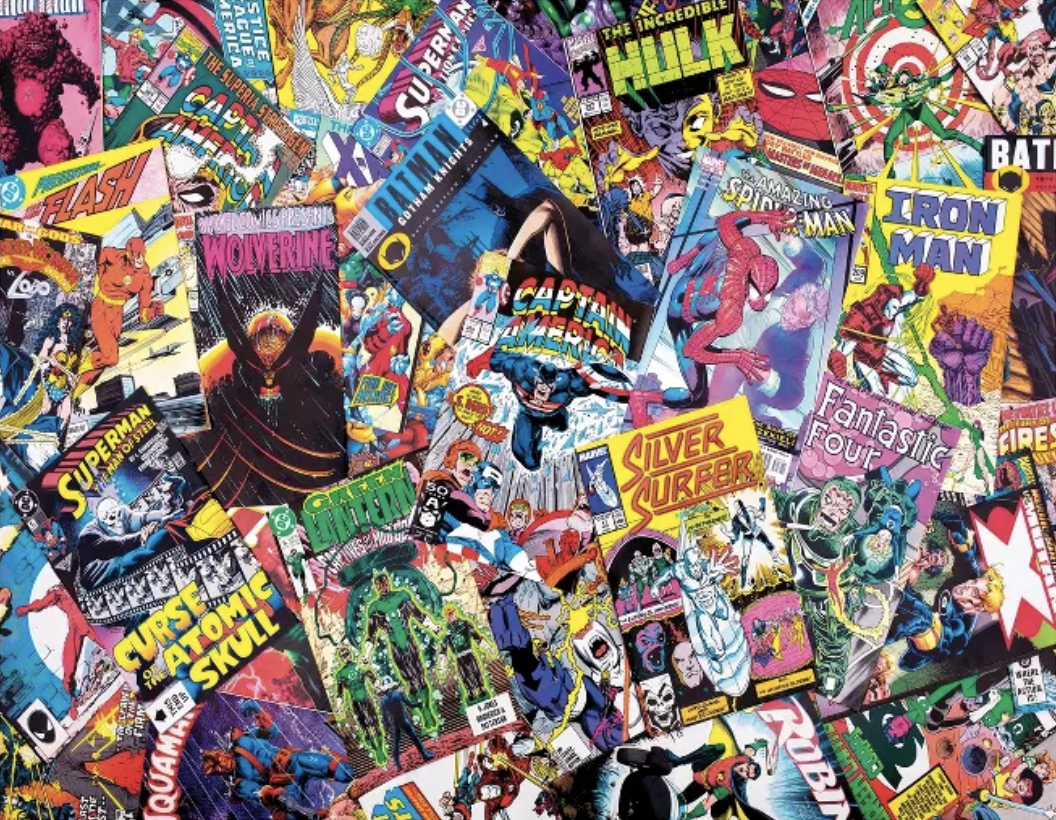 Comic Books Galore (1000 pieces)
$$17.59
Shop it
Target
There are a ton of pop culture puzzles out there, but this comic-book-themed one really stands out. Any Marvel or DC fan will have a great time putting the pieces of this colorful creation together.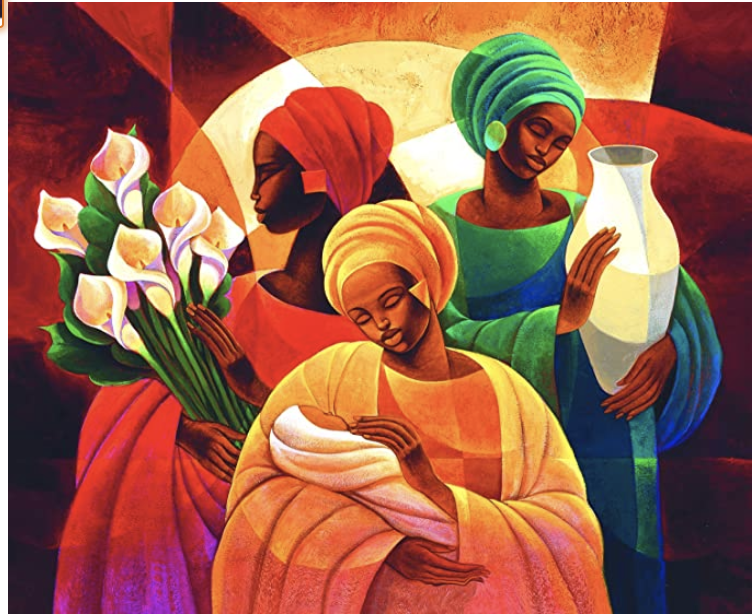 Caress (1000 pieces)
$$17.99
Shop it
Amazon
This beautiful puzzle features a design by Keith Mallett, a Black artist whose work often portrays the "positive aspects of the African American experience," as he's said. With its striking colors and an important message, this puzzle is a must-buy.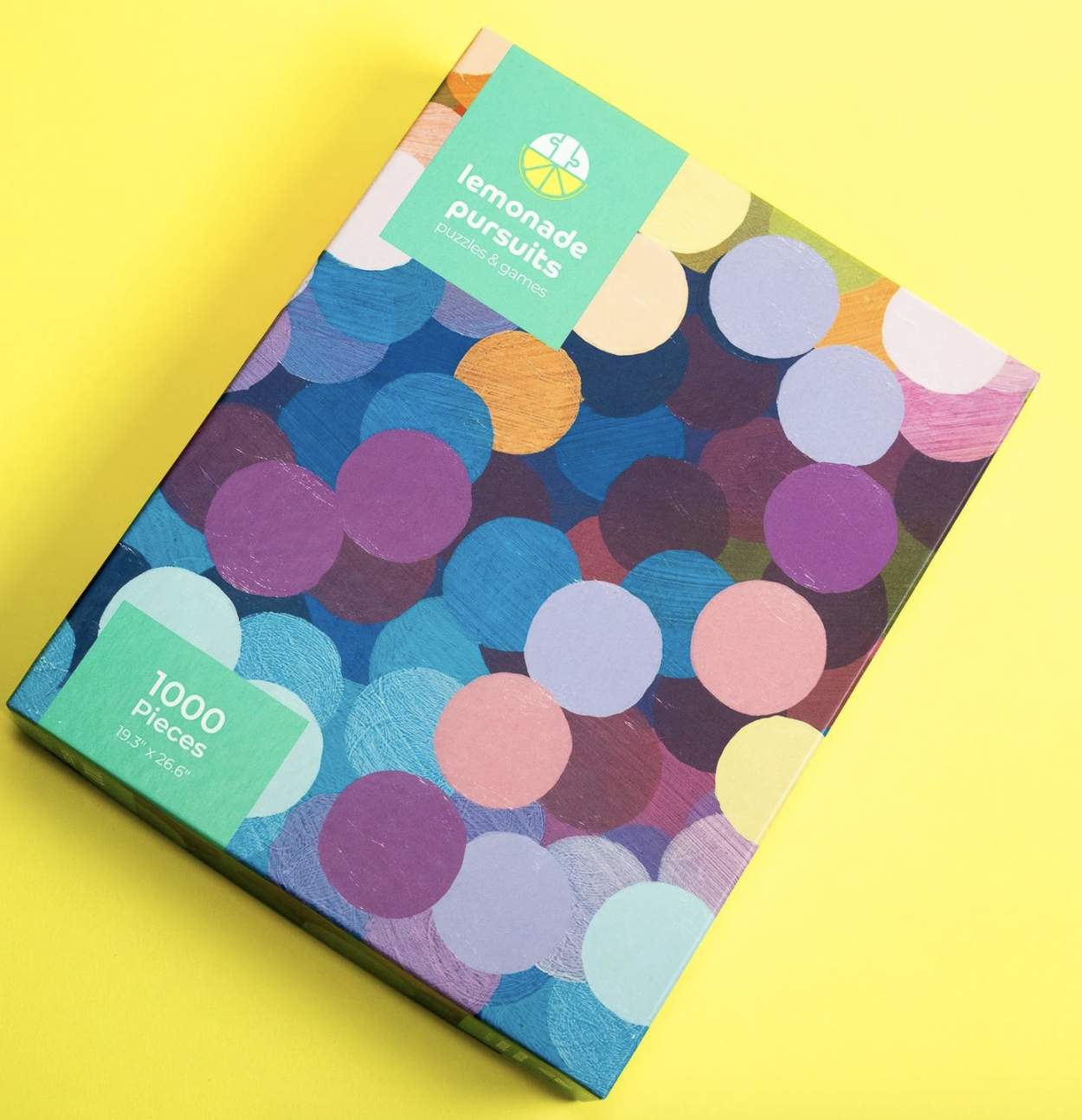 Joyspotting (1000 pieces)
$$29.99
Shop it
Lemonade Puzzles
The title of this puzzle says it all. It's a truly fun creation, and it owes its bright, saturated design to artist Rachelle Kearns. Even better than its look, though, is the fact that it comes from a woman-owned business and that 10% of every dollar spent on a Lemonade puzzle goes back to the artists.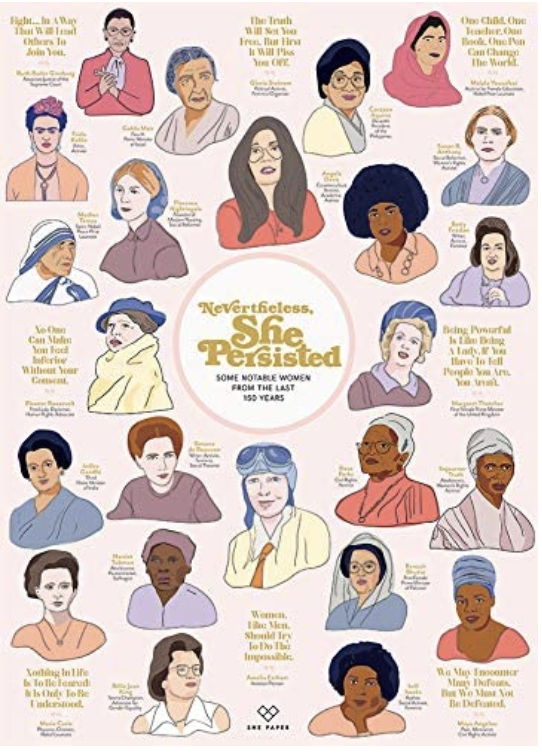 Nevertheless, She Persisted (1000 pieces)
$$24.48
Shop it
Amazon
With images of feminist leaders ranging from Ruth Bader Ginsberg to Malala Yousafzai to Angela Davis, this puzzle is a dream. As you put the pieces together, make sure to read each woman's quote and feel inspired to take on the world.