These are the best products for dreadlocks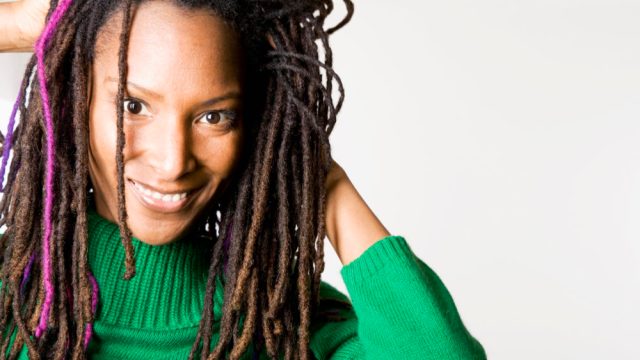 Ethnic hair shops are some of the best places on Earth, in my opinion. I think I love them so much because I love cluttered beauty products. It's actually probably because I just love having a store full of products that work for my hair.
I first started dreading my hair at the tender age of 11, and it didn't take me long after that to realize that dreadlocked hair isn't exactly a targeted demographic in the beauty industry. For years, I shopped out of the depressingly small ethnic section of Walmart or tried to get Herbal Essences or Bedhead to work for me, which it absolutely didn't.
I'll admit I was jealous and frustrated. As much as I loved my dreads, I couldn't help but wish sometimes I had straight hair. My friends had aisles of products to pick and choose from—shampoos, sprays, conditioners, gels—and magazines full of hairstyles they would discuss and try replicate. And all I had was Dr. Bronners, a green bottle of olive oil, and a sometimes-managed ponytail or bun, which obviously wasn't the cool look I was going for.
Enter the ethnic hair shop, or as I like to call it, Urban Sally's. Ethnic hair shops are little hole-in-the-wall stores, usually found in sketchy shopping centers. If you see posters of weaves and relaxers in the windows, you've probably found it. And if you still can't, ask that aunt in your family who does everyone's hair—she'll know.
These shops are basically heaven for people who weren't born with straight hair. Aisle after aisle of overflowing shelves can be a bit overwhelming, though, after years of a three-product rotation, so let me help you out.
Doo Gro Oils