I'm a curvy woman, and these are the 7 best plus size jeans out there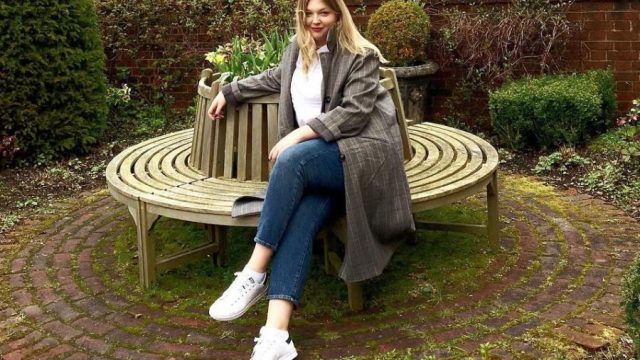 Imagine this. You head to the mall determined to find a pair of jeans (we've all been there, right?), and you're ready to squeeze yourself in and out of all the different styles and sweat under that horrible fluorescent fitting room lighting. Sure, shopping for denim can be miserable, but you're on a mission. You will find a pair of jeans this time. Now, imagine that you're over a size 12 or 14. Suddenly, that feeling of determination fades away when you realize that most brick-and-mortar stores don't even carry plus size jeans. You can't even try them on. It can be enough to make you cry right then and there.
Luckily, though, being relegated to online shopping does mean one very good thing—it's way easier to wade through all the not-so-great pairs of jeans to find some you really, really love, thanks to customer reviews and articles like this one. Whether you're in search of distressed jeans, skinny jeans, mom jeans, or jeans that actually just feel like a pair of really soft leggings, here are the best of the best, according to myself and people who have actually tried them.
1Best distressed plus size jeans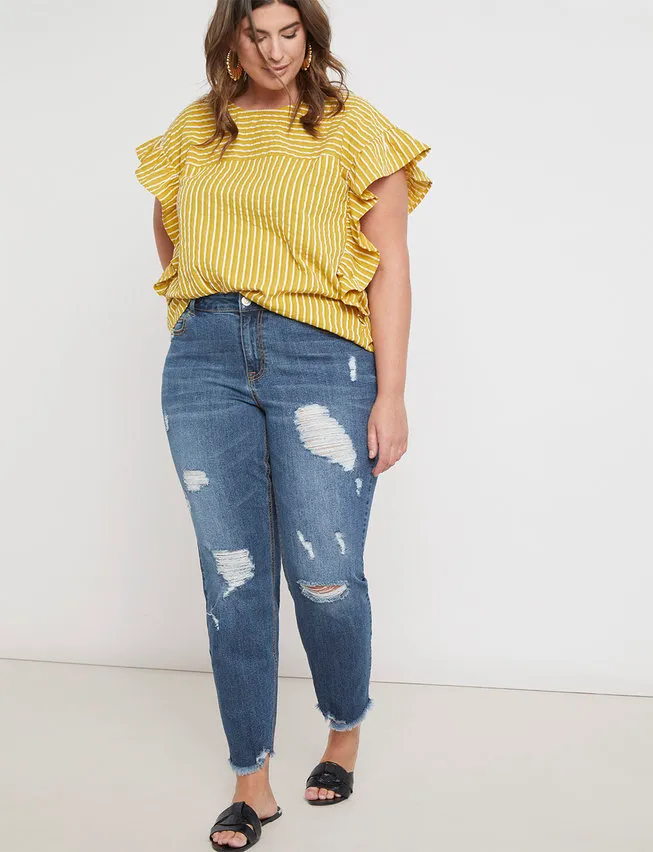 Though I'm not a distressed denim expert myself anymore, the dozens and dozens of positive reviews for this pair of Eloquii denim speak for themselves. Simply scroll through five-star customer reviews and read things like, "I've never worn jeans before. I officially love jeans because of these jeans. They are amazing!" and you'll probably be convinced to try them ASAP.
2Best mid-rise plus size jeans
As someone who is plus size and 6 feet tall, finding mid-rise jeans that actually work for my body can feel flat-out impossible. Universal Standard fixed all of that. Talk to any plus size fashion blogger, and I would bet money on the fact that more than half of them will name Universal Standard jeans as some of their favorite denim around (I'm in that group, too). Their size inclusivity is unmatched, and the tall and petite sizes give shoppers a ton of options.
3Best plus size skinny jeans
There is no better skinny jean than the Universal Standard skinny jean. The brand's high-rises skinny jeans are a personal favorite item, and these strike the perfect balance between stretch and structure–something that feels like a rarity when it comes to form-fitting jeans.
4Best straight-leg plus size jeans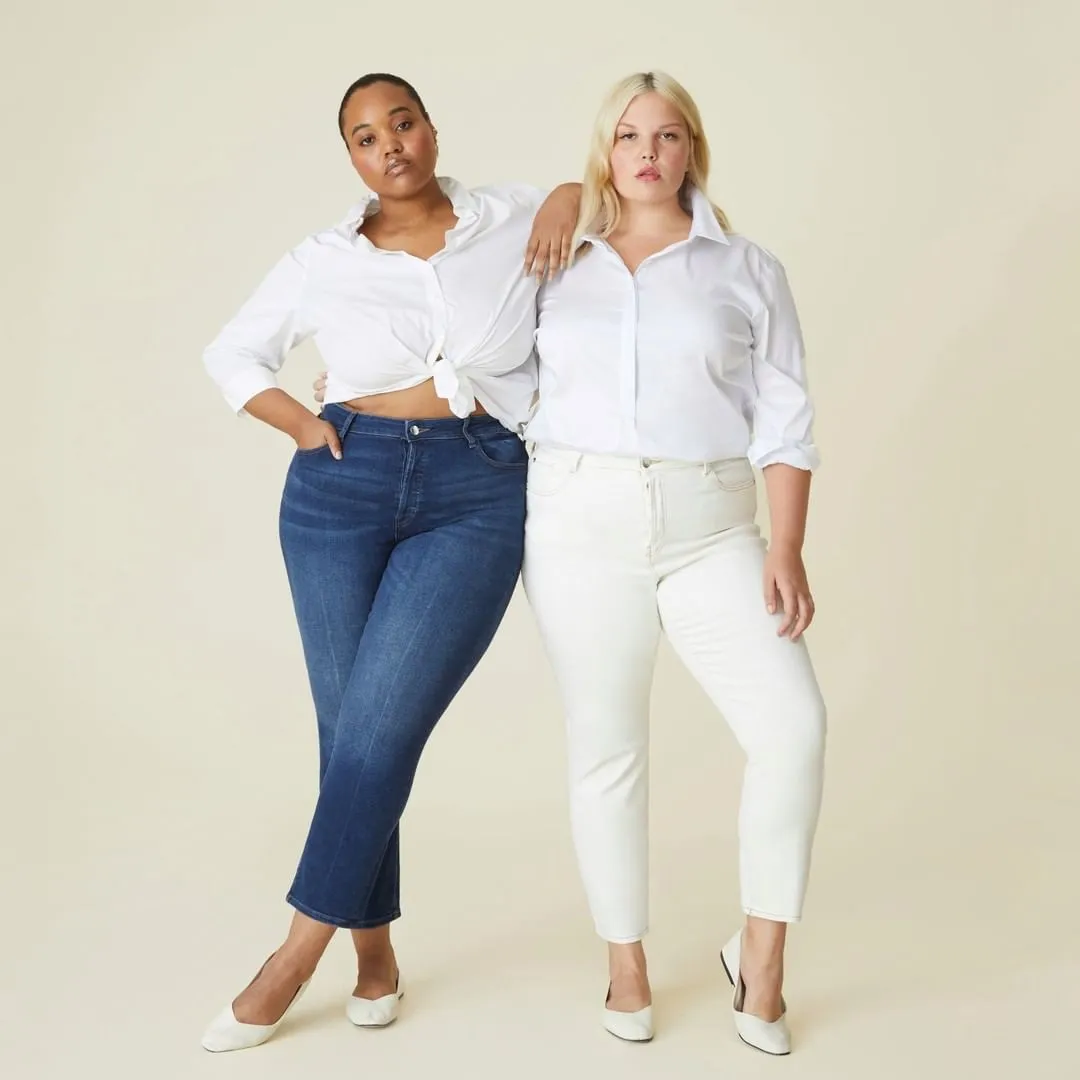 You may not have heard of Warp & Weft (yet), but true fans of this brand are fanatics about it, and for good reason. Warp & Weft's straight-leg jeans look cool enough to actually be vintage, and as an added bonus, they're also priced fairly affordably.
5Most comfortable plus size jeans
Another cult favorite–Madewell's Curvy Cali Demi Boot Cut is designed for curvier bodies and also is known for its stiff-looking denim that actually still feels completely comfortable. I once heard a plus size influencer talk about these jeans as the only pair that they could wear all day and not want to take off the minute they get home from work, and really, is there a better endorsement than that?
6Best plus size mom jeans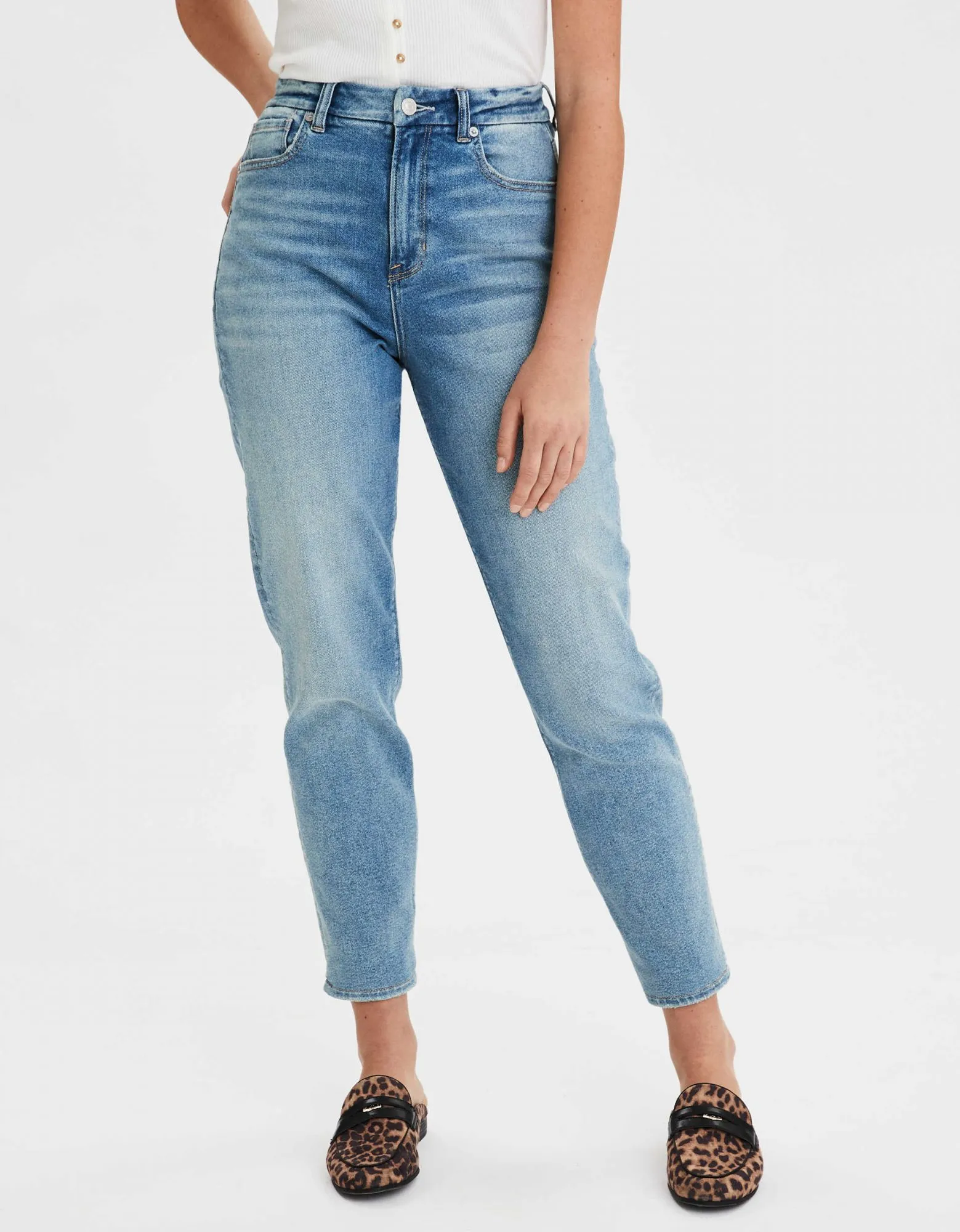 I always had difficulty finding mom jeans I loved until I found these American Eagle Curvy Mom Jeans. They look like the standard mom jeans we all know and love, but feel more like a comfortable, worn-in pair of denim that have just a hint of stretch.
7Best plus size jeans that feel like leggings (but don't look like them)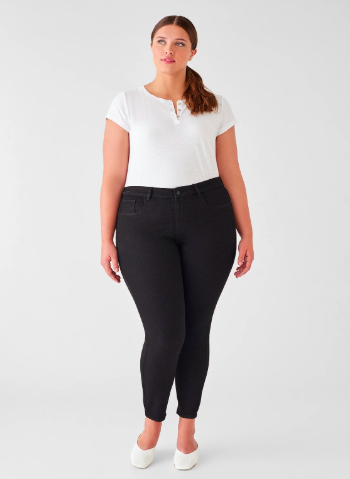 DL1961's denim pieces are perhaps more of an investment, but they're well worth it. Finding denim that feels as soft and molded-to-your-body as leggings, but don't look anything like leggings at all is a struggle. These DL1961 skinny jeans are the only ones I've found that are comfortable enough to wear on a plane, or all day at work, and don't dig into my stomach or hips. They're also the softest jeans I've ever tried, period.