These are the 7 best places to meet someone during the summer, according to dating coaches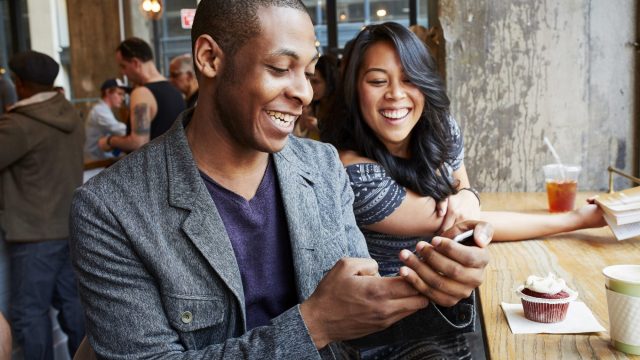 As you're probably well aware, summer is a great time to get out there and meet new people. If you're single and your intention is to meet someone special, don't worry — there's still plenty of time to do so. If dating apps haven't brought you any luck up to this point, dating coaches tell us all you need to do is put the phone down and actually get out there.
"It's summer so online dating isn't enough," international dating coach and relationship expert Sami Wunder told HelloGiggles. "It's best to expand your dating pool by also trying to meet people organically. Summers are actually the best time to do that as more people are out and about."
The best part is, "getting out there" doesn't necessarily have to mean going completely out of your way to meet a special someone.
As Project Soulmate matchmakers Lori Zaslow and Jennifer Zucher told HelloGiggles, "People often meet their significant others in less exciting places, like working out at the gym, browsing for books at a local bookstore, or even shopping for food at the grocery store." Wherever you are, they said, just be friendly to whoever you meet. You never know who could be a potential love interest.
So here are the best places to meet someone during the summer, according to dating coaches.
1 The beach (during off-hours)
It's summer, so the beach is an obvious place to go. But if you're looking to meet someone, dating expert and author April Masini told us that the time of day when you go really matters.
"Lots of singles go to the beach alone, especially during off-hours, like early morning," Masini said. "So this can be a great place, especially during the summer, to strike up a conversation and meet someone. You can talk about sunscreen, the surf, the birds, the books you're reading on the sand — or simply the time."
According to her, people who frequent the beach love nature, and they're usually in a good place, personally, to chat.
2 Wherever you go on vacation
If you're planning a trip or weekend getaway with friends, dating coach Julie Spira recommended that you "strategically plan" on meeting a new date while you're in vacation mode. In other words, don't just say you want to meet someone while you're on vacation. Actually make the intention do it.
According to Spira, this is pretty simple to do. If you're traveling by train or plane, you can strike up a conversation with the person sitting next to you. Dating apps can get old if you're seeing the same faces over and over again. But they are a pretty good option if you're out of town and you're looking to connect with locals where you're visiting. "People love to meet the out-of-town girl, especially when they know she has limited time to meet," Spira said.
3Outdoor concerts and music festivals
If you connect with a particular band, chances are you'll connect with some of the people at their concert. As Emily Holmes Hahn, dating expert and CEO and founder of LastFirst, explained, "Summer is the best time for concerts and music festivals as they are celebratory occasions that transcend superficial social barriers and allow us to come together in our purest, happiest state of mind. There's nothing like lip-syncing and silly dancing alongside other fans to get endorphins spiking and set the stage for a fling —  and sometimes (hopefully) more!"
4Summer parties
If you're looking to meet someone new, say yes to as many invitations as you can. You can even throw your own parties if that's something you enjoy doing. These can be backyard pool parties, barbecues, or even fancy dinner parties on the patio. When it's summer, the possibilities are endless.
"For some reason people tend to entertain more in the summer than they do in other seasons," Masini said. "People come to parties ready to mingle, so you don't have to worry about how to approach someone the way you would at a coffee shop or a park — all these guests have been invited to connect by a common host. So RSVP yes."
5 Your very own neighborhood
If you live in a neighborhood with lots of busy people, Masini suggested that you take some time in the evenings or on weekends to take an old-fashioned stroll. "You can walk a pet or simply grab a popsicle or a coffee at the local store and take an evening constitutional," she said. "People tend to reach out, say hello, and start conversations when you look like you're peaceful and open." So smile, say hi, and see what happens.
6 Happy hours after work
Try attending as many happy hours after work as possible. As Zaslow and Zucher said, you can share drinks and laughs with mutual friends, coworkers, and even strangers. The environment makes for the perfect place to mingle with potential love interests.
7 Local evening events
One of the best things about summer is you don't need to travel far to have a brand new experience. If you've never taken advantage of your city's summer events, now's a great time to do it. As Wunder said, open-air cinemas and free concerts are great opportunities to make eye contact and start conversations with people who have similar taste in movies and music. A walk through a botanical garden or other similar offerings in your city at this time can also be a great place to meet people organically.