I've Tested Over 100 Perfumes, and These Are the 13 Best Ones
Find your new signature scent.
Finding the best beauty products has never been easier thanks to Pia's Picks, our weekly curated list. As the Senior Beauty Editor at HelloGiggles, I test and examine the latest skincare, makeup, hair, and nail products so I can confidently recommend the best ones to you.
A few spritzes of your favorite perfume can help set the tone for the rest of the day, which is why it's so important to find one that speaks to you and helps you feel confident every time you wear it. I've smelled over 100 perfumes in my life, whether it be because I was looking for a perfume that would turn my partner on, a new signature scent, or as I was testing fragrances for our annual Beauty Crush Awards. I've tested perfumes from all scent categories, and from there determined the best perfumes for women from each one: Fresh, citrus, floral, fruity, and woodsy. (Plus, a few extras I couldn't resist including.)
Best fresh perfume: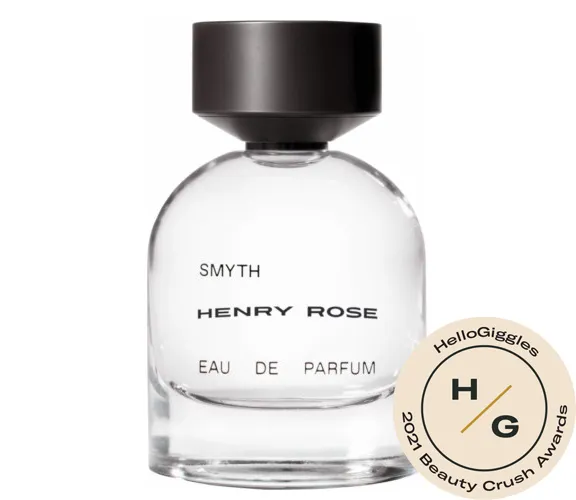 Henry Rose Smyth
$$120
Shop it
Henry Rose
In response to most perfumes that don't disclose their ingredients, Michelle Pfieffer launched a radically transparent fragrance brand in 2019 and changed the game. Every perfume is poetry in a scent—telling a story from the top to the base notes and wearing uniquely on each user's skin. This particular fragrance smells crisp and sharp, with notes of green apple accord, apricot nectar, and white woods. Or, as one tester put it, "it smells like the fanciest, cleanest medicine cabinet that you want to wrap yourself up in."
Best fresh runner-up:
Giorgio Armani Light di Gioia Eau de Parfum
$$58
Shop it
Sephora
This perfume is perfect to wear when you're traveling abroad and you want to feel like a sophisticated woman with danger behind her eyes… in a soft way. With notes of jasmine, gardenia, and warm woods, this perfume smells like summer in a bottle.
Best woody perfume:
Chloé Nomade Absolu De Parfum
$$84
Shop it
Ulta
Addicting… wild… the one that got away… These are words that describe the personality of the carefree person who wears this alluring scent, otherwise known as the "cowboy hot girl," in one tester's words. (Fine, we'll take it.) The fragrance combines notes of seductive chypre, juicy mirabelle plum, creamy sandalwood, and vibrant oak moss for an unforgettable and aromatic escape to a warmer, wilder place.
Best woody runner-up: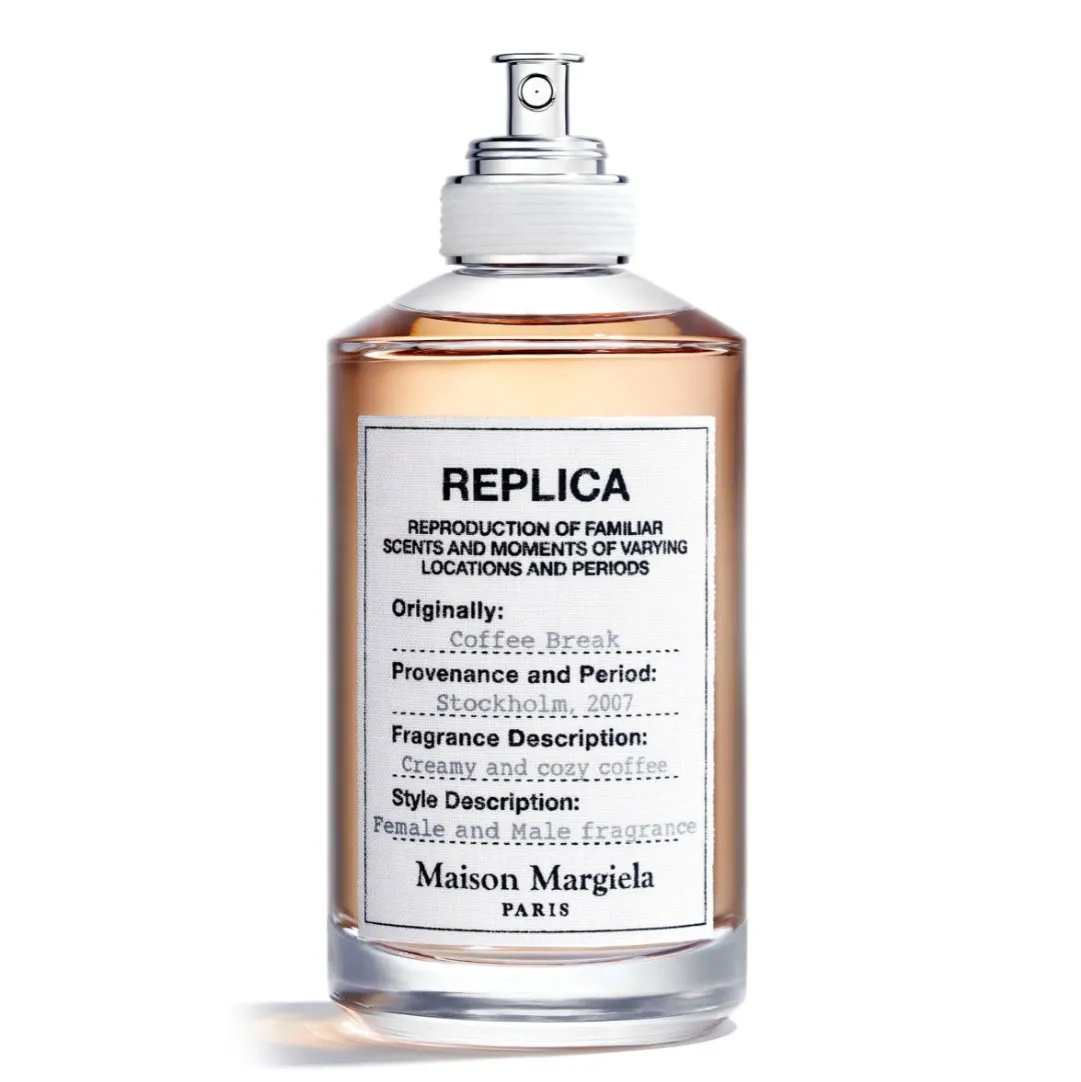 Maison Margiela REPLICA Coffee Break Fragrance
$$135
Shop it
Nordstrom
With notes of coffee, sandalwood, and cedarwood, this fragrance is the depiction of coziness in a bottle. Fuzzy sweaters and rainy mornings—this is the type of scent you could reasonably explain away as your natural scent when asked what you're wearing. As a self-proclaimed coffee snob, I feel confident in saying that I know exactly what good coffee smells like—this is it.
Best floral perfume:
Burberry Her London Dream Eau de Parfum
$$74
Shop it
Ulta
All testers agreed that the vibe of this perfume is effortlessly classic. While the main notes are peony and rose accord, which blend beautifully with the lemon and ginger top notes, the scent becomes muskier and subtle as it settles into the skin and blends with your natural pH.
Best floral runner-up: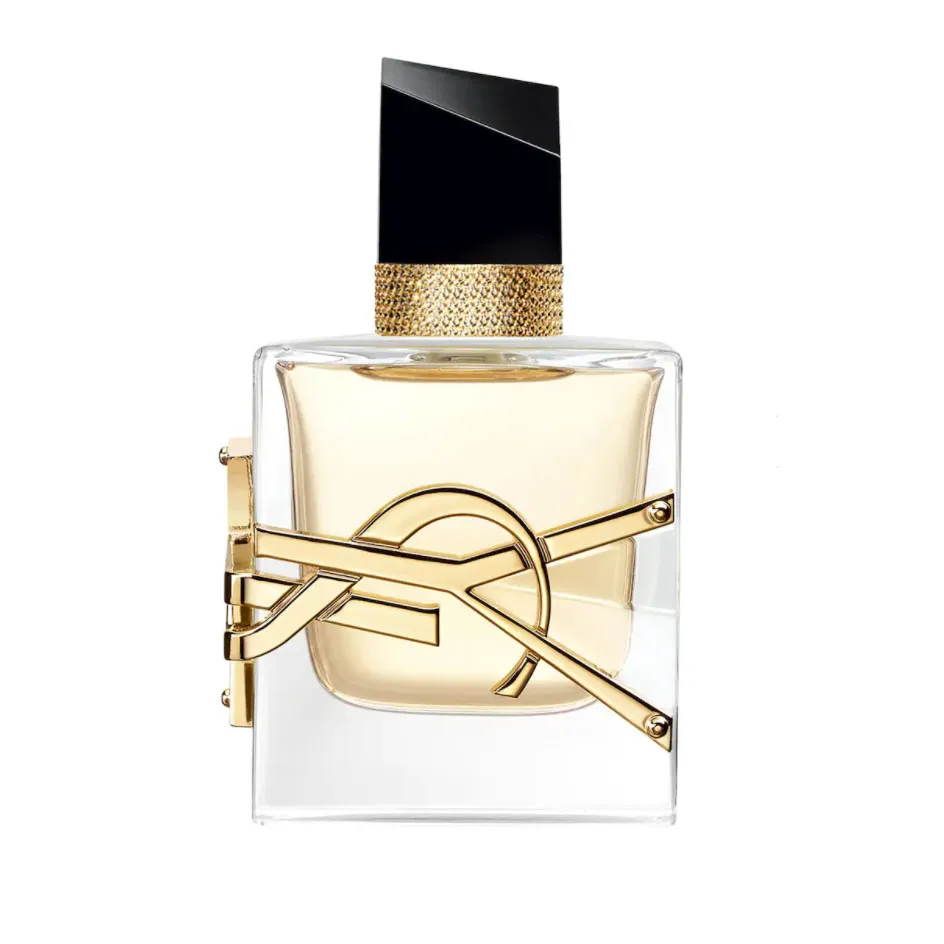 Yves Saint Laurent Libre Eau de Parfum
$$80
Shop it
Sephora
This isn't your typical floral perfume—instead of being overpoweringly feminine, this perfume is a warm floral, combining lavender essence and orange blossom with musk accord to strike a unique balance. It's a feminine and alluring aroma. To me, it's the perfect mix of wild, alluring, and composed. I keep the smaller bottle (30 milliliters) with me wherever I go.
Best citrus perfume: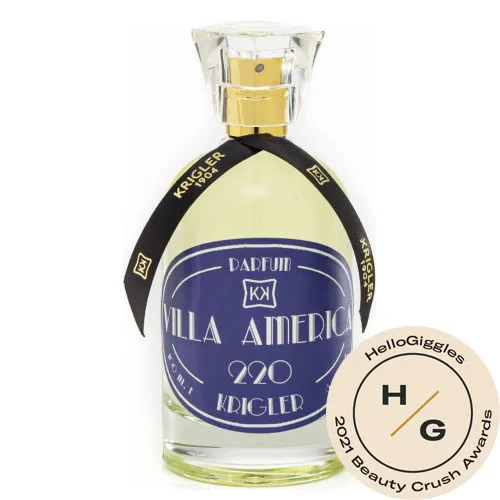 Krigler Villa America 220
$$525
Shop it
Krigler
The House of Krigler was founded in Paris in 1904 and has since been loved by timeless icons such Grace Kelly and Jackie Onassis. One whiff of any of the brand's fragrances will tell you why. Villa America, for example, was inspired by Cap d'Antibes in the 1920s—the summer that Ella and F. Scott Fitzgerald vacationed in the southern French peninsula for the very first time and discovered the brand. "[It] was wild with flowers and it had a huge forest with pine trees," explained Ben Krigler, scion of the family fragrance house, in a press release for the brand. There, Villa America was born. It smells of lemon, sage, sandalwood, and amber—the perfect home-for-the-summer scent. Just one sniff will comfort and energize you, feeling familiar while at the same time energizing you for the future.
Best citrus runner-up: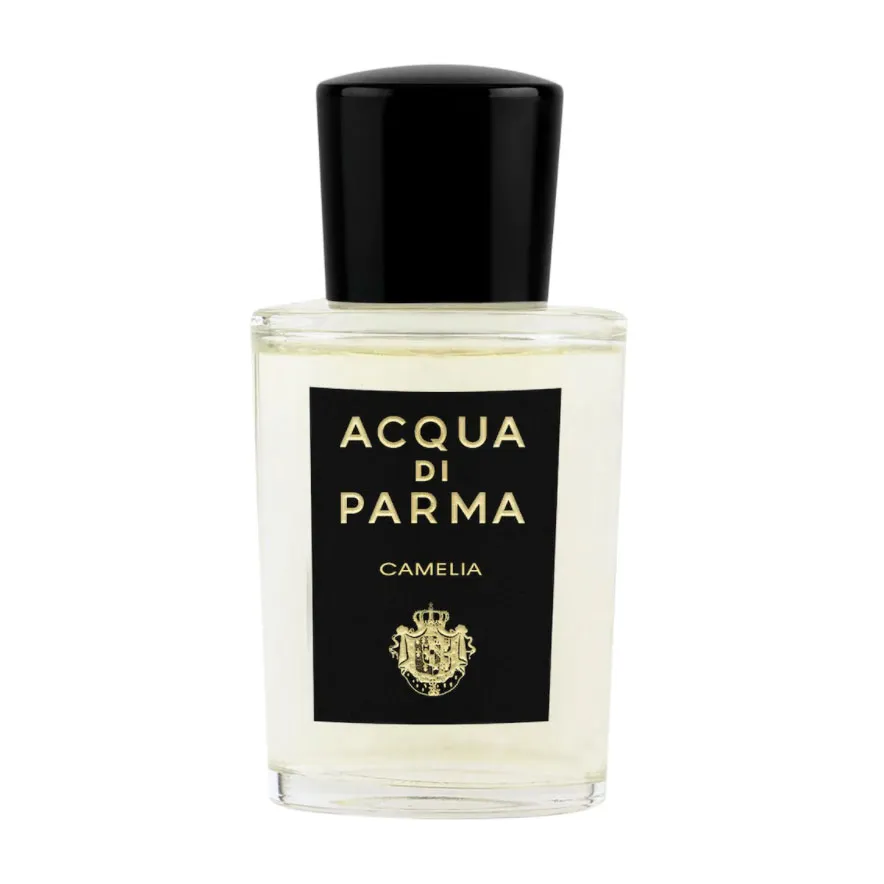 Acqua Di Parma Camelia Eau de Parfum
$$130
Shop it
Sephora
Combine camelia with musk, yellow mandarin, and a delicate tasting menu of soft spices and white florals, and what you'll get is this delicious woodsy citrus scent. It's how I imagine the air would smell upon waking up in a rainforest—surrounded by trees, fresh flowers, and hanging fruit. Who wouldn't want to evoke that atmosphere in their daily lives?
Best fruity perfume:
Guerlain Aqua Allegoria Granada Salvia Eau de Toilette
$$140
Shop it
Nordstrom
Picture it: You're in the picturesque region of Andalusia in the southern coast of Spain, the sun is hitting your back, you're wearing a lemon-printed sundress, and you're drinking a glass of crisp chardonnay to accompany your fresh bowl of juicy pomegranate. This is the scene this inviting scent creates after just one sniff. It's an exquisite blend of bergamot, white musk, crisp pomegranate, and sage—it's the vacation in a bottle you didn't know you needed. And, in a blink-and-you'll-miss-it detail, the honeycomb on the bottles pays homage to Guerlain's ongoing commitment to saving bees through its partnership with UNESCO and its sustainability efforts (Guerlain offers refills of its bee bottle perfumes).
Best fruity runner-up: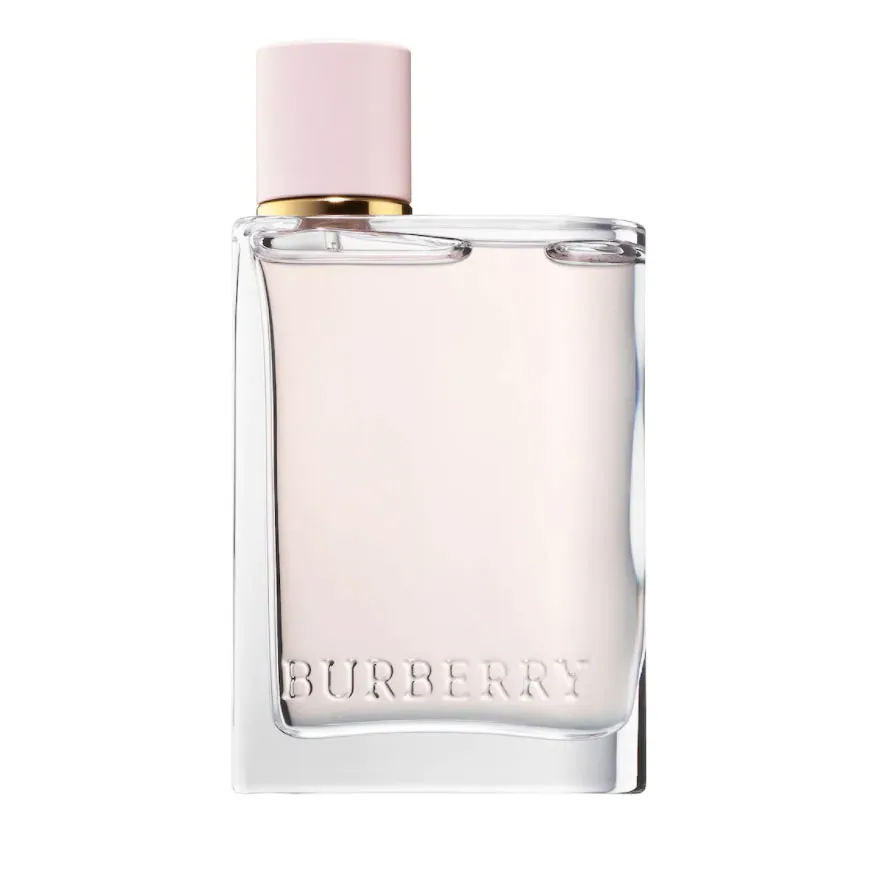 Burberry Her Eau de Parfum
$$99
Shop it
Sephora
Its light and clean scent—made up of dark berries, jasmine, and musky amber—is so refreshing and is the perfect pick-me-up scent. It smells like getting out of the shower—fresh, clean, and relaxed. I love that it's feminine without being overpowering; it smells nostalgic, floral, and light. Also, it sprays out in a really fine mist, which I love in a fragrance.
Best clean perfume: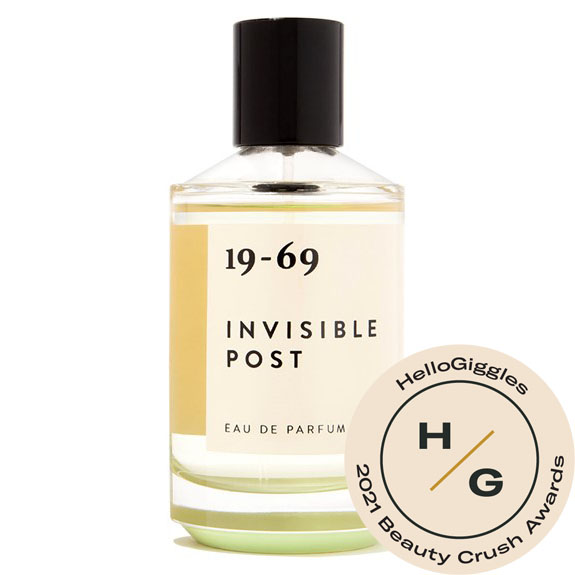 19-69 Invisible Post
$$196.77
Shop it
19-69
Inspired by the hippie trails of the 1960s, key notes in this fragrance include green fig, black currant, and Virginian cedarwood. "One spritz to the wrists and suddenly, I'm a minidress-wearing woman from a fuzzy '60s photograph come to life," says Jessica DeFino, a clean beauty expert and HG columnist. "I'm skipping through a field of flowers in white patent leather go-go boots. I'm peeling a tangerine in sunny Palm Springs." Enough said.
Best natural-smelling perfume: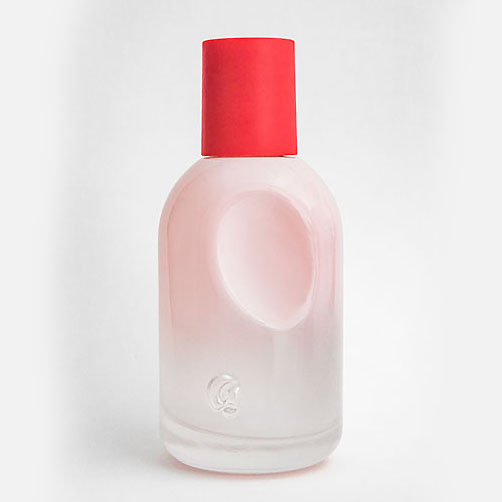 I don't know how to explain it, but this perfume smells like you, but better. With notes of pink pepper, iris, and ambrette, the warm fragrance adapts to your skin's natural pH to create a scent that smells unique on everyone. I love that the bottle is small enough that I can throw it in my purse, too. I like to carry it while on-the-go as I always, and I mean, always get compliments whenever I use it.
Best fragrance booster: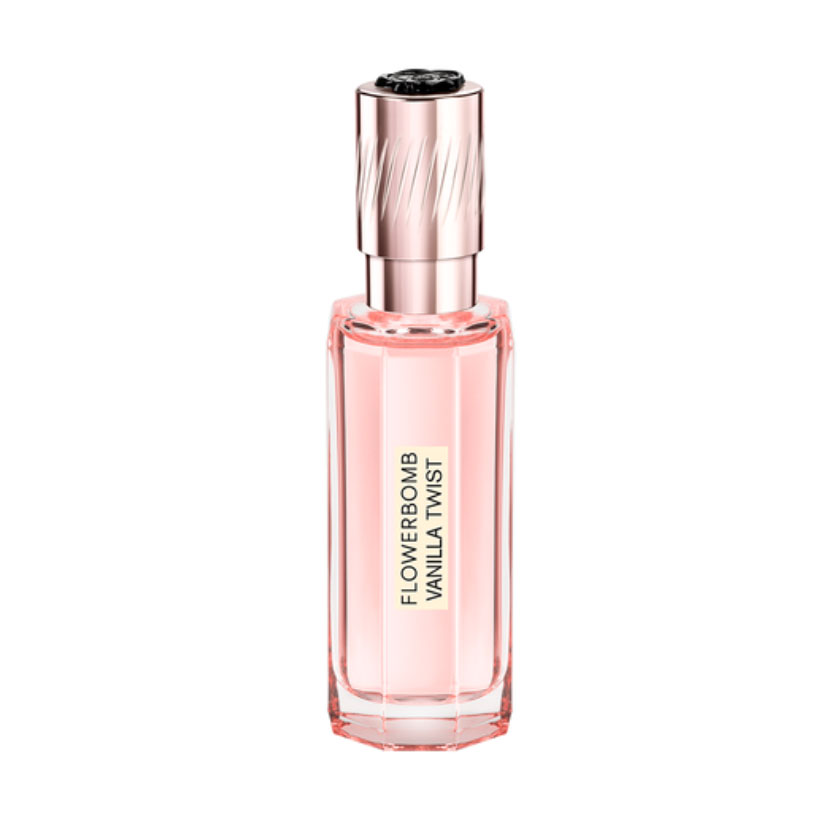 Viktor & Rolf Twist Oils
$$69
Shop it
Viktor & Rolf
If you want to DIY your perfume for a scent that's completely unique, consider adding one of the Viktor & Rolf Twist Oils to your arsenal. They're perfect for layering and are available in four scents: rose twist, vanilla twist, jasmine twist, and musk twist. I never thought I'd be one to customize my scent, but now that I have I don't think I can ever go back.