The 8 best pads to use for your first period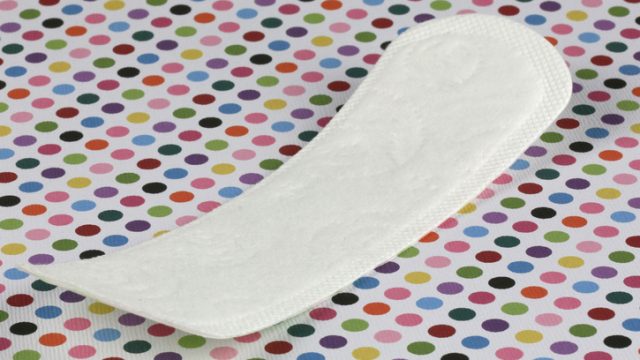 Getting your period is a magical transition from childhood to womanhood — but it might not seem like such a cool thing at first (or, let's be real, ever). Becoming acquainted with your "monthly gift," as Mom calls it, requires finding the perfect pad that works for you. Once you have the right equipment to welcome your friend each month, getting your period will become a lot less burdensome.
Lucky for us gals, there is a plethora of pads to choose from. Eventually, you'll find the best pads for your first period. Like seriously — there are so many different pads. The task of finding your go-to might be a bit overwhelming at first. To help, we've narrowed down the search for you.
For those of you who are new to the period game, it's best not to overcomplicate things. Steer clear of reusable/washable pads and menstrual cups for the time being. Even tampons can be a bit daunting for newbies, and that's okay! Get to know your flow first and then tackle the more complex products later.
Listed below are the old faithfuls, the simple-to-use, best period pads on the market. Starting your period is certainly not the end of the world and with the right gear, you might forget that it's even happening.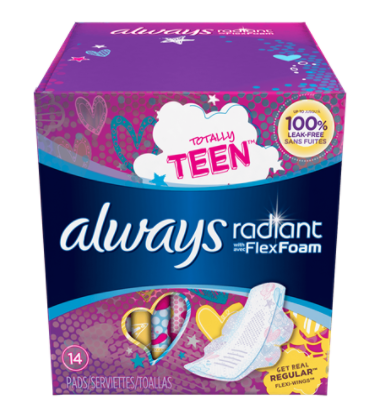 If the package says "teen," then it's perfect for period newbies. These pads will keep you leak-free throughout an entire 8-hour school day. They have extra-wide wings to ensure security and are comfortably thin.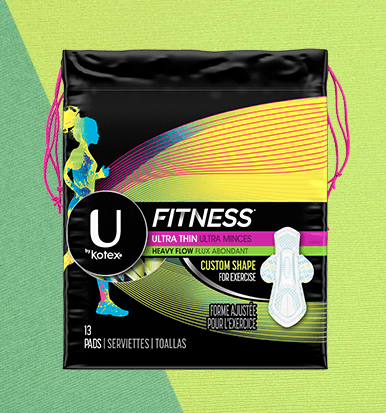 This one goes out to all you sporty girls. These U by Kotex pads are designed to withstand exercise yet maintain a thin feeling and appearance. We recommend starting off with the "heavy flow" absorbency until you get a better feel for your usual monthly flow.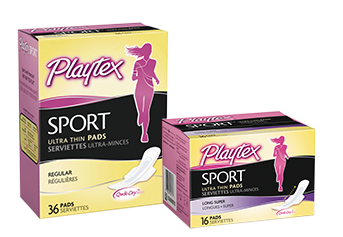 Another great contender for the more active teen is the Playtex Sport Ultra-Thin pads. Gym class or soccer practice, these babies will keep you covered.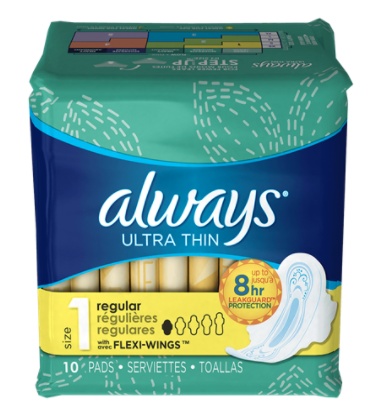 Sometimes pad thickness is an issue. There's nothing worse than feeling like you're wearing a diaper. These Always Ultra Thin pads are a great alternative to the classic maxi. Plus, you can figure out your pad size to ensure a better fit.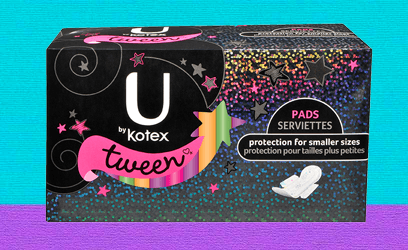 While you're still making your way through puberty, adult-sized pads might be too much protection and feel bulky. These U by Kotex Tween pads are smaller in size, yet provide the same amount of absorbency as their grown-up counterparts.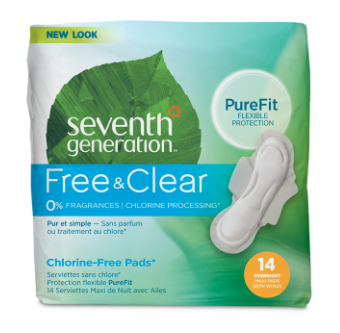 If chemicals concern you, check out Seventh Generation's Free & Clear line of pads. We recommend starting off with winged pads, so wearing their overnight version during the day might save you from leaks. But if you feel confident, they have wingless options as well.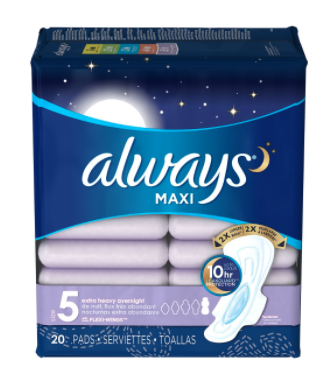 Investing in a trusted overnight pad is a must no matter if you're a first-timer or a period expert. Start off choosing something super absorbent like these Always Extra Heavy Maxi pads because it's better to be safe than sorry. The extra long back will protect your sleeping self from heavy duty leakage.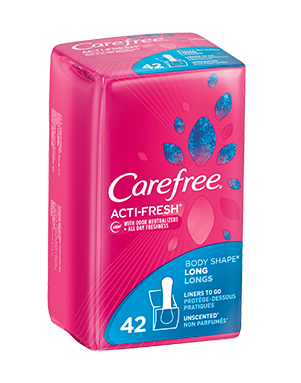 When you're unsure about when exactly your period is going to arrive, carrying around a pantyliner can ease your stress. These liners from Carefree are thick enough to absorb any spotting and the odor control and long length will make you feel extra protected.
You'll quickly find your favorite products within the first year of your menstrual cycle. There's no right or wrong way to tackle your period, so do and use what feels best for you.
With a pad at the ready in your purse, your period's got nothing on you!