These are the top 10 beauty products we crushed on in June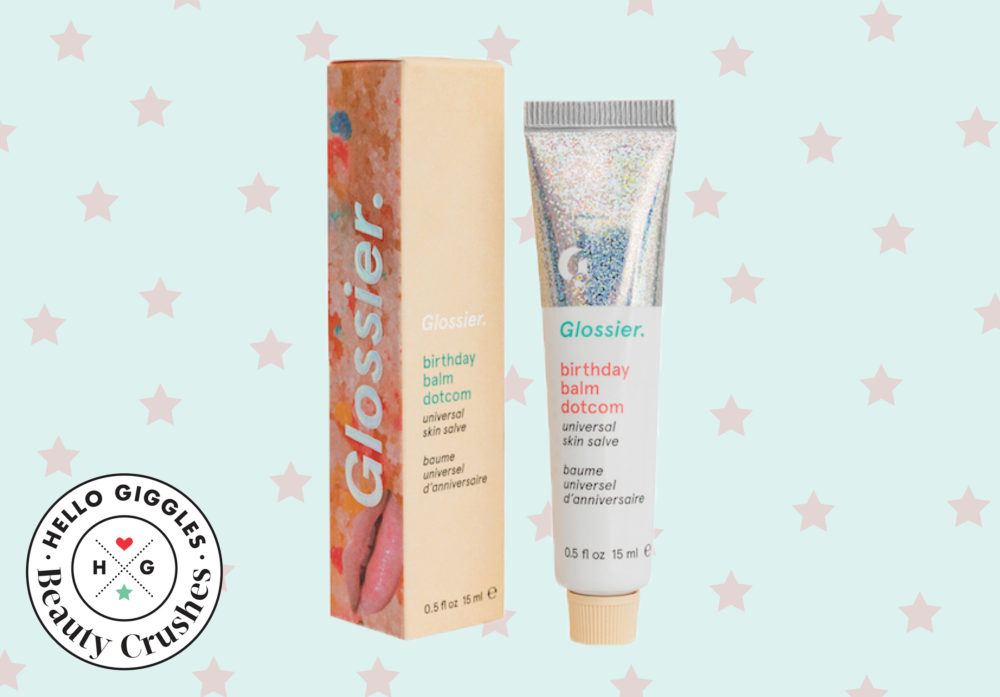 Every month, HelloGiggles will be presenting 10 of our Beauty Editor's beauty product crushes — everything from skincare, to shampoo, to lipstick. Check back at the end of every month for a new roundup of products the HelloGiggles team tried and fell in love with, the best of the very best, and newest releases we'll never be able to live without.
Bare Minerals recently dropped a new, three-part lip collection that includes lipsticks, matte lippies, and liners, and it is BANANAS. I immediately became obsessed with the matte liquid lipsticks (especially the shade Naughty) and have even worn it when I'm just at home in my boudoir robe away from the public eye. (Makeup is for ME and me alone, people.) What I love about this is how velvety the formula is. This is a great option for lipstick fans who want something long-lasting, but are tired of the usual matte formulas that can sometimes feel stiff. You also get a really rich color with just one swipe — incredible when you are in a rush!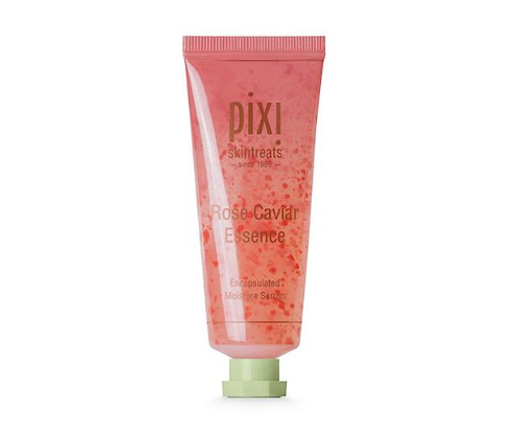 Disclaimer: I am a TRUE sucker when it comes to rose-infused beauty products. Actually, that ain't just it — I will always reach for rose-flavored macarons, rose beverages, rose EVERYTHING. When Pixi first dropped their new rose products, Rose Flash Balm and Rose Caviar Essence, I screamed in pure delight. This essence not only looks pretty, like teeny tiny bobas floating around inside of a pink liquid wonderland, but its water-like formula is not greasy at all and soaks into the skin quite nicely. Plus, duh, it smells like roses! The rose flower oil helps with moisture while anise and mulberry extracts bring balance, healing, and brightening. Sounds like a miracle serum to me. It is a pink-filled DREAM!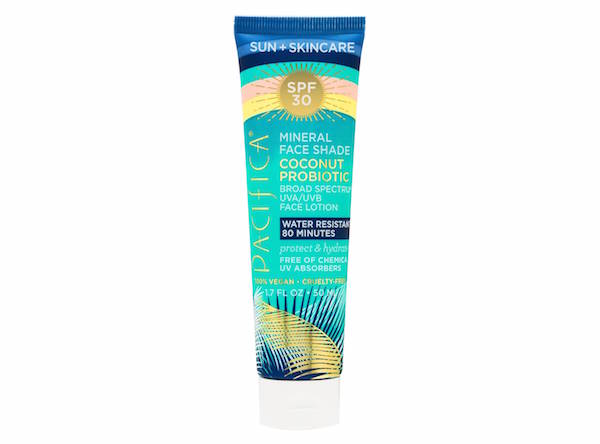 'Tis summertime, mes amis, which means we are all slathering sunblock on our nubile bodies even more lately, right? Pacifica came out with coconut probiotic sunblock, which yes, sounds delicious, but it is also amazing. I wore this in 100 degree weather in Vegas and was perfectly protected. If you prefer mineral sunscreens to chemical ones, like myself, this is a really great drugstore option. It also comes in stick and spray form, for dem pool days! I'm not the only one who fell in love with this sunscreen, since our editorial director Gina loves the line too.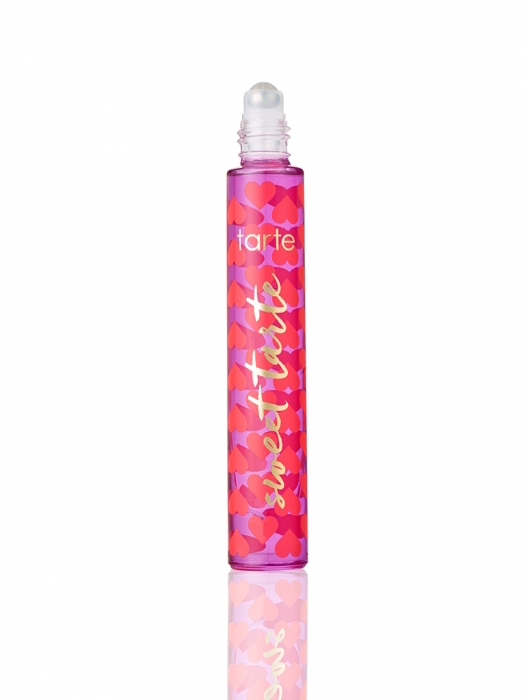 It seems like beauty brands that usually focus solely on makeup are experiencing more with fragrances lately. Delightful! Tarte Cosmetics came out with their Sweet Tarte perfume which was made for MOI. If you're into sweet, gourmand fragrances rather than florals or woody ones, this perfume will be your ultimate #bae. It contains sustainably-sourced Madagascar vanilla and has notes of orange, mandarin, passion fruit, and berry. I am crossing my fingers for a full size version because you KNOW it would come in a supercute bottle! Give it to us, Tarte!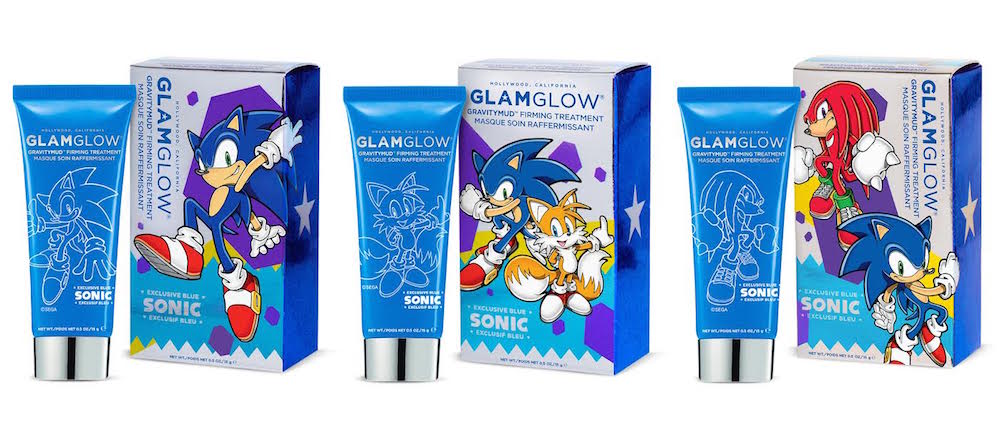 It is seriously hard not to resist the strange lure of GlamGlow's Sonic Blue mask. In what is one the most surprising/fantastic/kind of weird/GENIUS beauty collaborations of 2017, GlamGlow teamed up with Sega on a blue face mask that pays homage to Sonic the Hedgehog. They just came out with a travel-sized set that is illustrated with the man himself! If you played Sonic as a kid, you're definitely in it for the nostalgia factor, but GlamGlow masks are always a legit fave for me. This isn't a new formula, but their beloved GravityMud Firming Mask in a cool blue hue. Peeling it off your face is SO satisfying, and for a minute you'll feel like a member of the Blue Man Group or Tobias Fünke. I literally just started watching Arrested Development for the first time in my life ( I know) so he is on my mind. Anyway, I love this mask. The end.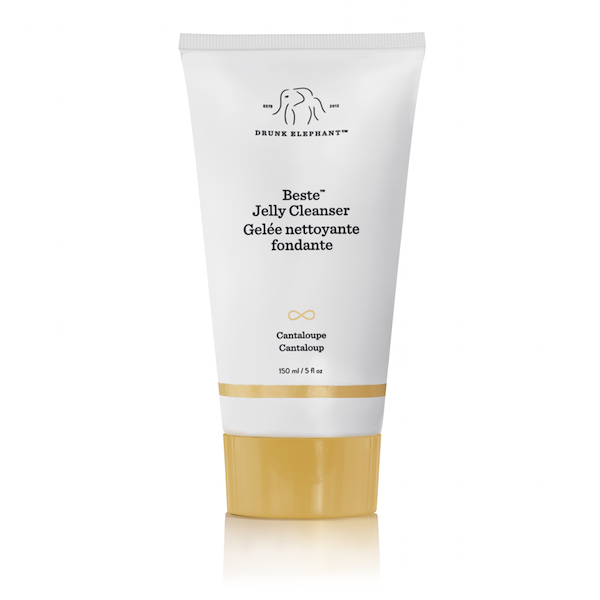 Drunk Elephant has quickly become one of my skin care favorites this year, and I am absolutely CRUSHING on their new jelly cleanser. Sometimes when I cleanse my face, I have to use a micellar water first (especially with eye makeup) but with this one I can just use a small dime-sized amount and it gets everything off. It literally just melts away my makeup. For my pals with sensitive skin, this is free of fragrances and has a low pH surfactant (which helps protect your skin's natural moisture), so this is the kind of cleanser you might want to check out. And it has cantaloupe extract in it, which helps with anti-aging!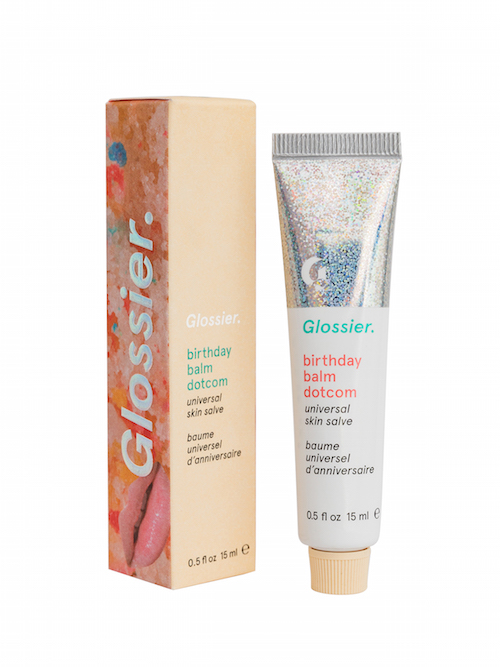 Someone who loves gourmand scents is probably crazy about anything birthday cake, and that is ~me to a T~. My actual favorite cake flavor is regular ol' Betty Crocker Rainbow Chip or Funfetti, which is why Glossier made my sweet tooth happy with this latest addition to their Balm Dotcom line — a birthday cake scent! (But this one isn't a collab with Betty, but the very delicious Milk Bar brand.) As with their other flavors, Birthday is a universal skin salve, so you can put this on your lips, cuticles, and other parts of your skin that need dat moisture. My only issue is that this smells SO good, it really fucks with you if you're trying to stay away from sugar. OH WELL. Someone send me a slice of Betty Crocker, STAT!

We mostly know Ardell as being the go-to for false lashes. You grab them at any drugstore before getting ready for a night out and can always count on having doll eyes for the entire evening. They are now venturing into color cosmetics, which is SO exciting. The first part of the launch includes a mascara version of their iconic Wispies false lashes, which is so genius. We all love our Wispies! I love having this mascara option now for those days when I'm too lazy to put on my falsies.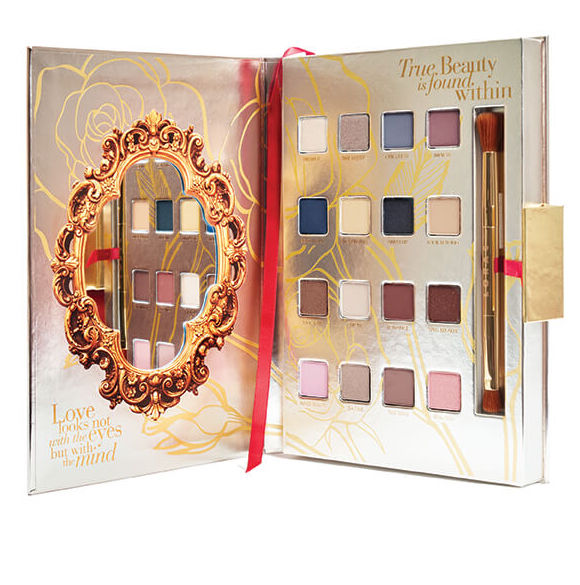 Ahh, I fondly remember when Lorac first announced their Beauty and the Beast palette. It started off like any ordinary Wednesday evening. Then around 10 p.m., Beauty Instagram began going WILD over the news. Lorac stunned us all with their out-of-this-world Pirates of the Caribbean collection, THEN they come out with a Beauty and the Beast one? How DARETH! The whole collection is stunning, packaged in beautiful golds with Lorac's always incredible formulas. The palette has 16 shades, and each row corresponds to a scene in the movie. How cool is that? It sold out immediately, but luckily you can still get it at Ulta.
10Best Lip Treatment: Dermalogica Nightly Lip Treatment, $49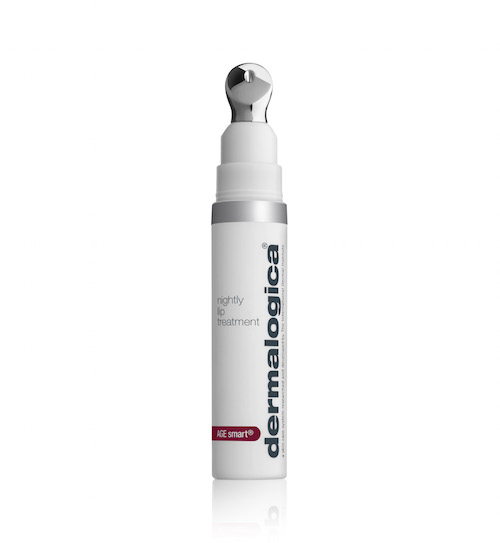 As if we needed another thing to worry about when it comes to wrinkles — ta-da — anti-aging lip products have arrived! Classic skin care brand Dermalogica came out with a lip care formula that helps hydrate and restore the skin on and around your smoocher, so you'll have less lines and wrinkles. It is basically an eye cream for your lips! This is meant to be applied before you sleep, since our skin actually repairs itself while we are in dreamland. And it has a nice, rich formula and smells minty, so it doesn't mess up those freshly-brushed teeth vibes.