These are the *best* nude lipsticks for people with golden-toned skin
The first lipsticks I ever bought were pink and red shades from Mac. They were popular colors that I had seen around YouTube in the mid-to-late 2000s, so I figured if I was going to make the leap into buying my first "real" lipstick, it should be those colors. What I didn't realize was the beauty gurus that I had taken advice from weren't Asian, and didn't even have close to the same skin color as me, and the colors ended up washing me out or clashing with the rest of my face. I put off buying lipsticks again for years, but recently I'd finally found a little collection of nude lipsticks that really work for my golden-toned skin color.
For reference, I wear Revlon Color Stay Foundation in 310 Warm Golden on days where I'm more tan, and Smashbox Camera Ready BB Cream in Light/Neutral on days where I'm a bit more pale. Some lipstick shades might be different depending on whether your skin tone is fairer or deeper compared to mine, but I'm sure you'll find something in this list that will work for you! When buying lipstick, I try to limit my budget without sacrificing on quality (which explains why there's so much Colourpop here). Vegan and cruelty-free makeup* is also something I consider when making my beauty choices, so if that's important to you too then I guarantee you there's a brand here that you'll like. 
It's been a long journey filled with lots of watching lip swatch videos and researching what types of colors work best for my skin tone, but now I'd like to share my favorite lipsticks with my fellow golden-toned and Asian readers:
First things first, this is what my lips look like without anything on.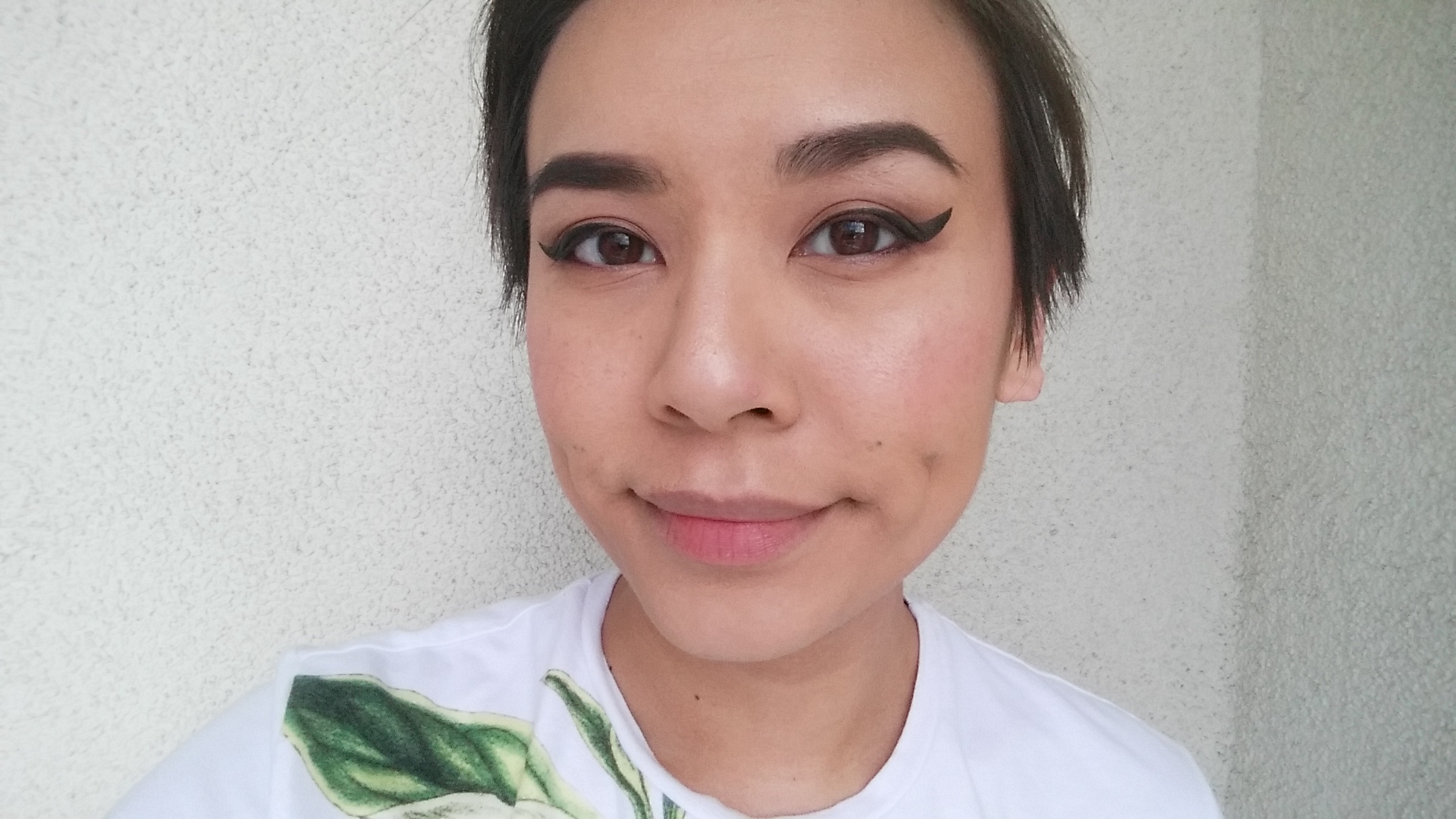 This is important because the lip color you start off with is just as important as your skintone when it comes to choosing lip color. My lips are a bit pigmented and uneven so the color might look different on me than someone with less pigmented lips.
1. Colourpop Sheer Lippie Stix in Kiddo*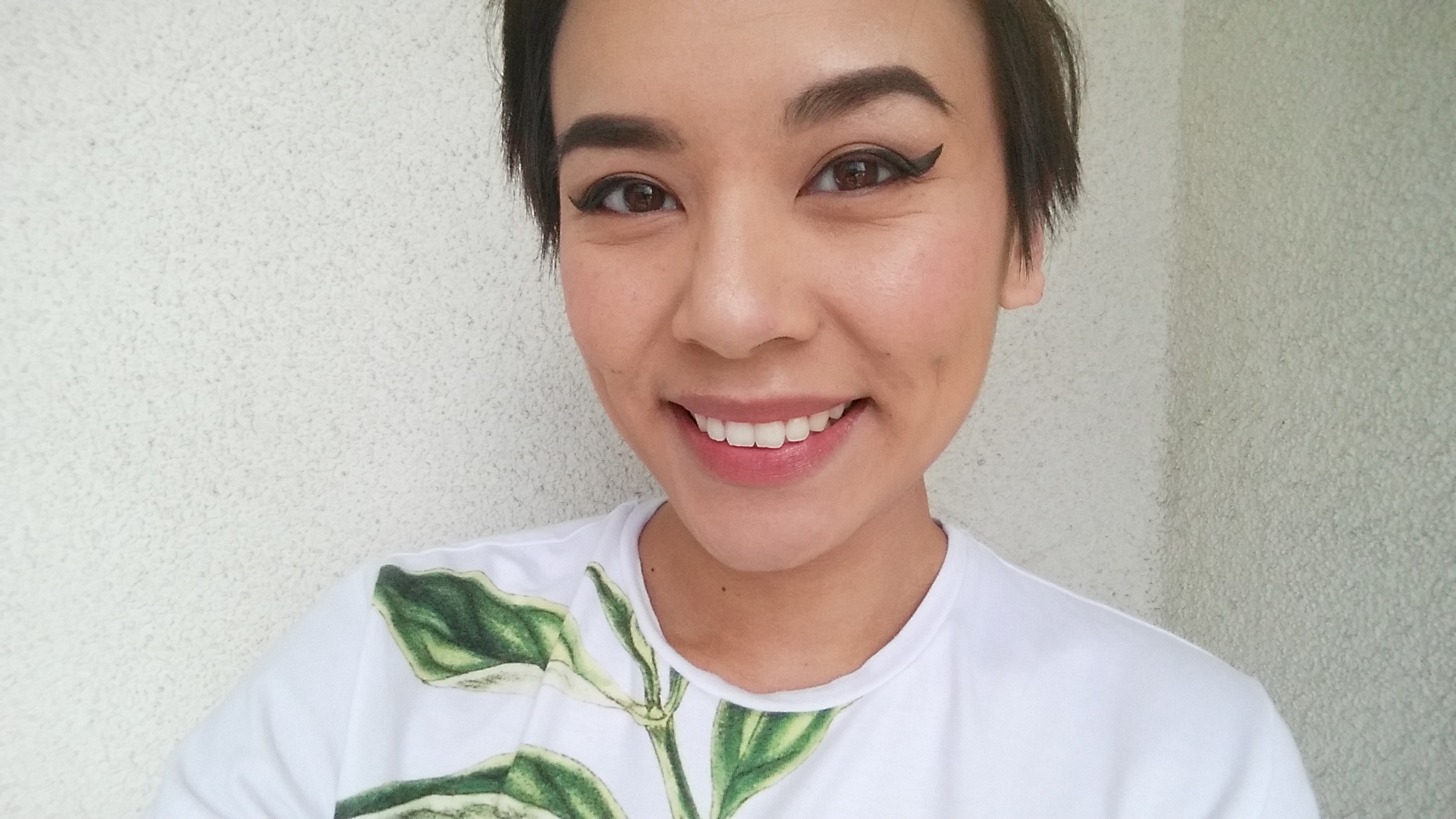 Kiddo is a sheer Matte Lippie Stix from Colourpop. It's a very wearable brownish pink nude that I wear when I'm running some quick errands or when I want a little boost of confidence at the gym. It's sheer so it's very light on the lips, but is easily buildable for more color. It's definitely a my-lips-but-better shade, and my favorite part is it evens out my entire lip. Since it's a sheer lipstick, it does fade, but the Colourpop sheer lipsticks tend to leave a very nice tint on your lips afterwards. I usually pair this lip with lightly done eyebrows, no eye makeup, a BB cream, and a ton of highlighter for that dewy fresh look.
2. Colourpop Matte Lippie Stix in Brink*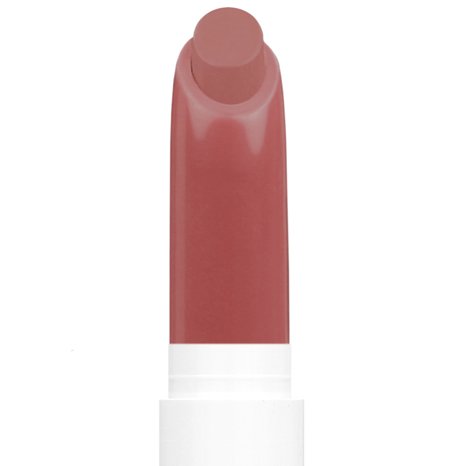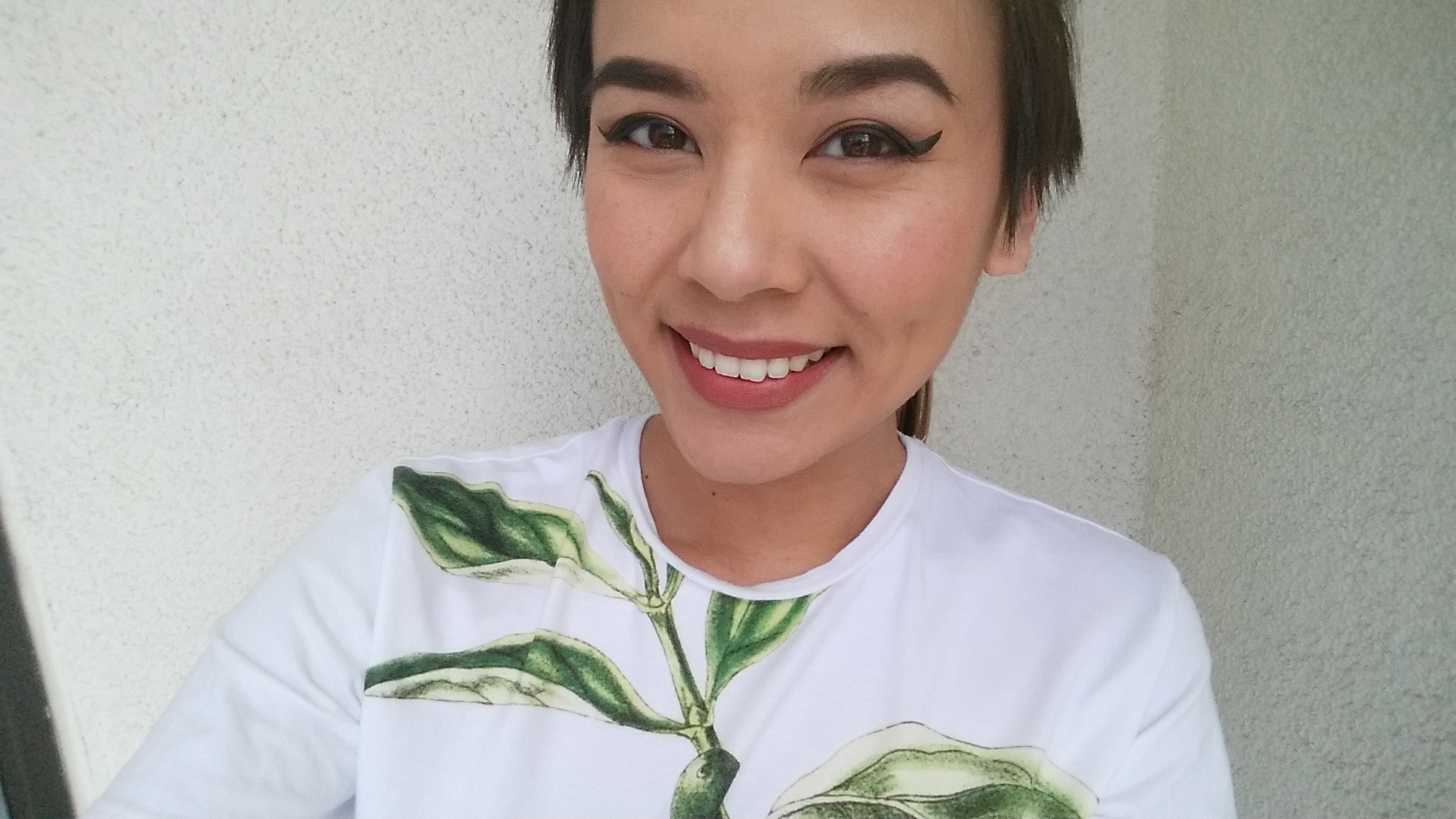 Brink is basically the matte version of Kiddo. Still am everyday brownish pink nude, but with more definition and oomph. To be honest, I wouldn't be surprised if Colourpop just used the same product image from Kiddo for Brink because they colors are pretty much the same. I still include both of these on the list because it's absolutely perfect for those of you who are matte-lipstick-enthusiasts. This is a color that I've noticed does well on warm-toned skin colors that are both fairer and deeper than mine. Oh, also, all of these matte lipsticks will stay on forever, no lie.
3. Kat Von D Everlasting Liquid Lipstick in Lolita II
These live up to their everlasting name; I wore this to work one day and it lasted all throughout clubbing that night. When I got home, I had to scrub my lips with my makeup wipe to get them off. The color is the infamous Lolita II, commonly described as a chestnut rose. This technically might not be a nude for me, but on deeper golden-toned friends, this color is the perfect nude. I wear this when I know I'm going to be out all day and need a lip color as stubborn and lowkey fierce as I am.
Tip: make sure to exfoliate before you put this on, as it will latch onto dry lips. I suggest moisturizing your lips beforehand too, but at the beginning of your makeup routine. By the time you're done, your lips will be hydrated enough that you can gently wipe off the excess and swipe this on without the chapstick formula messing with its long-lasting properties.
4. Colourpop Matte Lippie Stix in Polite Society*
If you're looking for a peachy nude that will bring out the beautiful treasure-gold undertones in your skin, then Polite Society is literally perfect. Orange-ish shades usually scare me because I'm scared they'll bring out too much of my warm undertone and make me look orange, but this Jamie King collaboration with Colourpop manages to pull out the perfect amount of warmth. I feel like my skin is singing whenever I wear this shade, forreals. It's the perfect everyday nude for spring and summer.
5. Ofra Cosmetics Liquid Lipstick in Pasadena*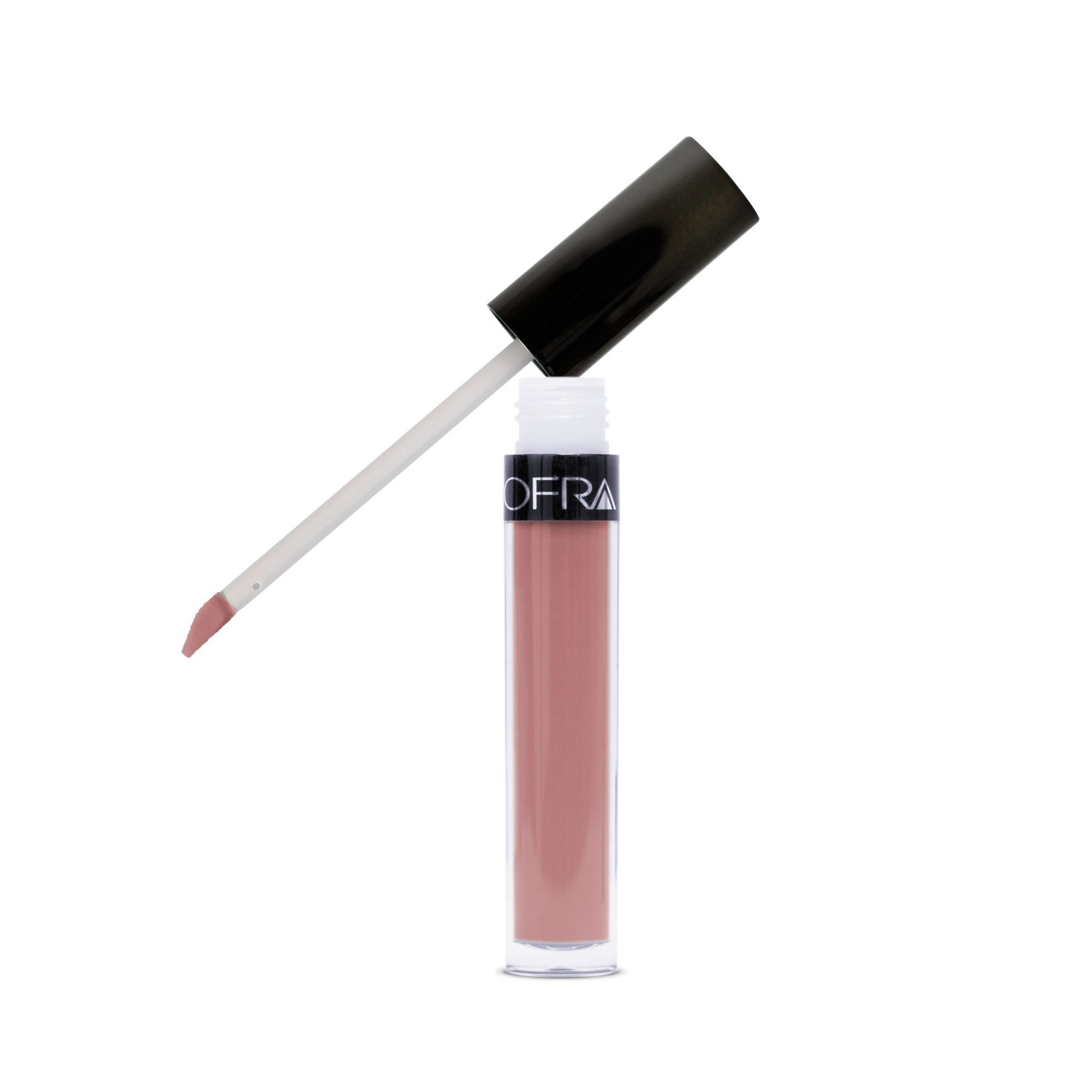 Does anybody else get excited when they hear the words "dusty," "muted," and "rose" mentioned in the same sentence? If you do, then Pasadena is the perfect color for you. It's another everyday MLBB color, but what makes this the most "everyday" nude out of this entire list is just how comfortable the Ofra formula is. I'll swipe this on in the morning, take in the pretty vanilla scent, forget that it's on all day, then take a look in the mirror hours later to see that it's still there. There's a reason why it's one of the most hyped-about indie lipstick brands out there.
6. Colourpop's Ultra Satin Liquid Lippie in Echo Park*[/listeheader]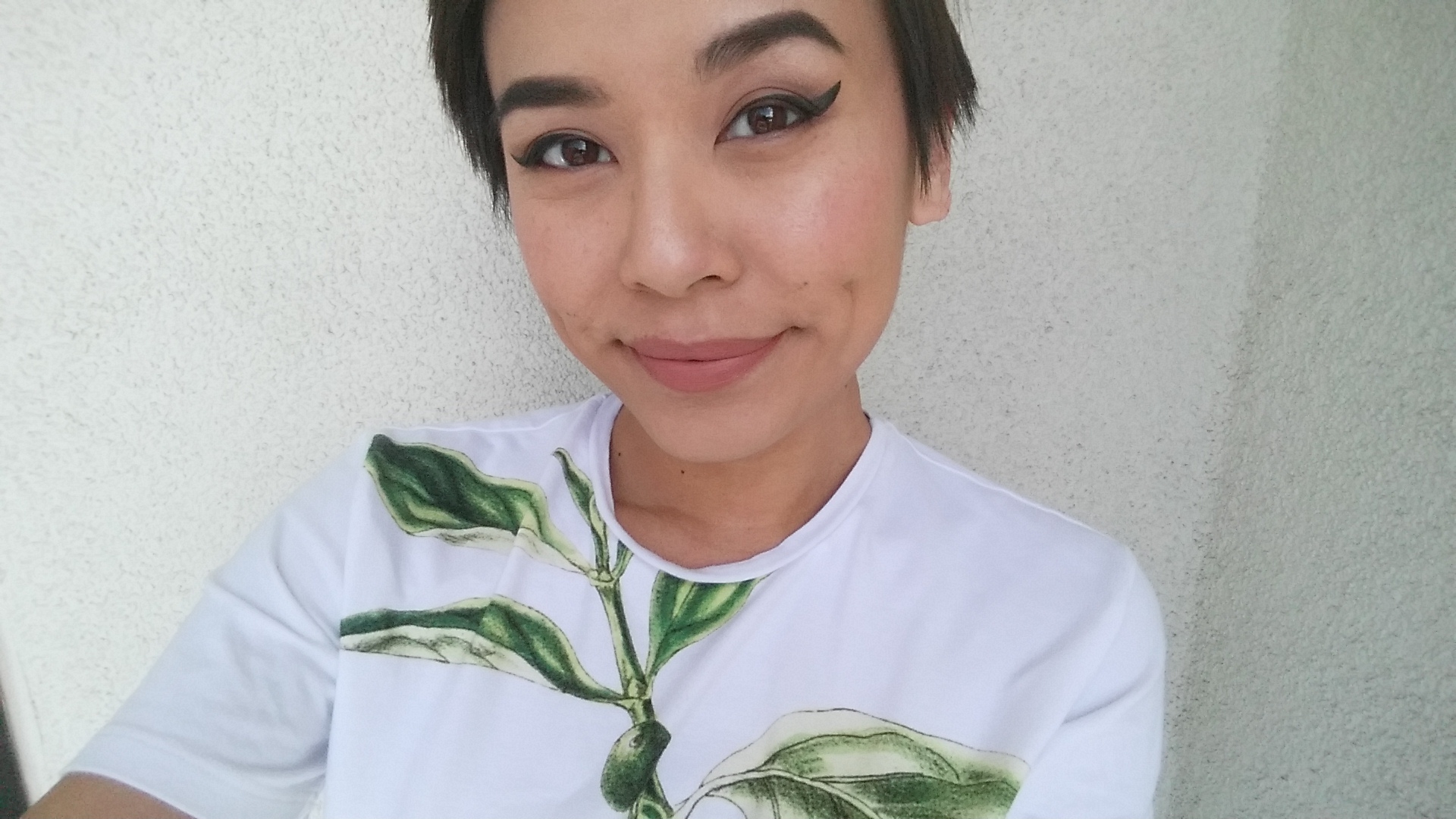 The camera doesn't do this color justice, because it is really such a pretty pink! It's actaully the perfect pink nude. It has a satin finish instead of a matte one, so for some reason the extra moisture and sheen coupled with the color always makes me feel feminine and pretty. I wear it on sunny days when I feel like wearing a floral dress with some Chucks. The Colourpop Ultra Satins don't last as long as their Ultra Matte siblings, but they're more comfortable on the lips and incredibly easy to reapply.
And those are my six favorite nudes! Here's what all the little cuties look like side-by-side in an arm swatch: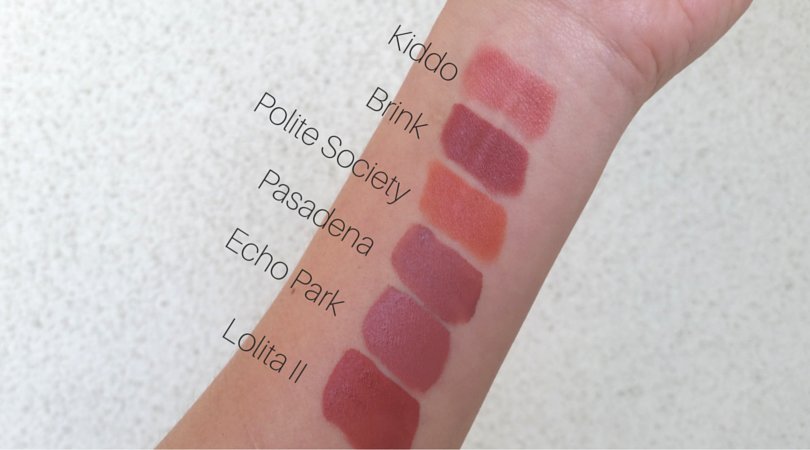 I always love discovering awesome new shades! What are some of your favorite nude lipsticks?
*Colourpop's Lippie Stix are cruelty-free and vegan.
*Ofra Cosmetics products are cruelty-free and vegan.