BEST NEWS EVER: Lauren Graham is writing a movie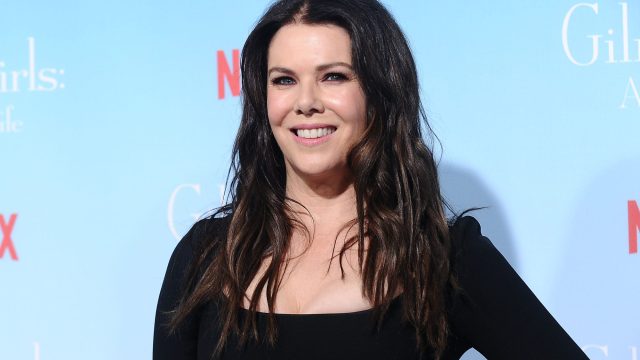 Get ready, because we've just learned some news about what is sure to be our *next* favorite YA book-turned-movie —and it involves one of our favorite Gilmore girls. Lauren Graham signed on to adapt Windfall, a YA novel by Jennifer E. Smith.
Deadline reports that Graham will be writing the feature-length screenplay for the upcoming project, which will also be produced by the actress's production company, Good Game Productions. Windfall author Jennifer E. Smith took to Twitter shortly after Graham's involvement was announced to share the good news with readers far and wide.
"I couldn't possibly be happier about this!" tweeted Smith.
https://twitter.com/udfredirect/status/872175860517920768
If you haven't read Smith's latest novel yet, we're sure you'll want to pick it up after getting wind of what it's about!
Released only just last month, Windfall tells the story of a teenager named Alice who's secretly been in love with her best friend, Teddy, for years. Their lives change drastically after Alice buys Teddy a winning lottery ticket on his 18th birthday, worth $140 million.
There's no word yet on when the film will go into production, but we're definitely hoping Graham will update us along the way through her various social media handles.
Meanwhile, fans of author Jennifer E. Smith, whose past books include The Statistical Probability of Love at First Sight and Everything in Between, can rest easy knowing Windfall is in good hands.
Though Graham is probably best known for playing everyone's favorite TV mom on Gilmore Girls, Windfall isn't her first foray into adapting beloved books into screenplays. Graham's past credits include adapting the novel The Royal We for CBS Films, and adapting her own novel, Someday, Someday Maybe, for the CW in 2014.
We're excited to see what transpires as Windfall moves further and further into production, and we can't wait to see what Lauren Graham does with the script!