The best new books to read this week: Women Talking, I Miss You When I Blink, and more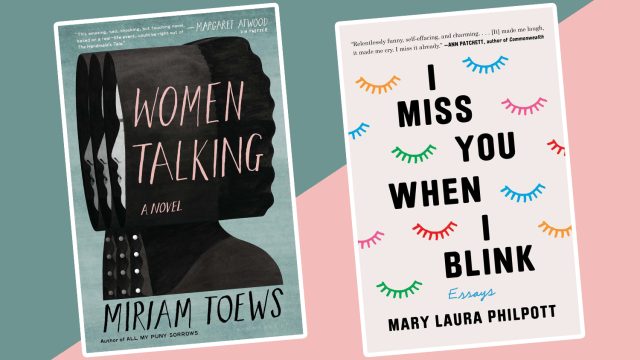 Let's talk about book clubs. Picking the next title for your book club sounds like a simple task, but it's actually a lot of pressure. You can't pick just any book; you want it to challenge the way you think and spark meaningful discussions. People ask me a lot what their book club should read next, and I have some go-to answers. But now, here's your new answer: this list. From fiction to essays to short stories, all of this week's best new books will give you a lot to talk about at your next book club get-together.
1Women Talking by Miriam Toews, out April 2nd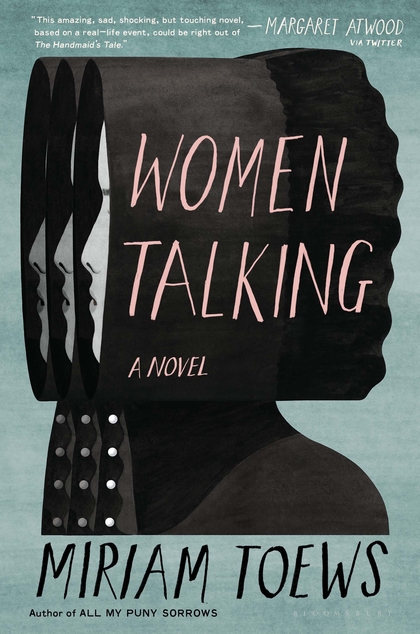 Women Talking is the obvious next choice for your feminist book club. Margaret Atwood herself says the story, which is based on a real-life event, "could be right out of The Handmaid's Tale." The discussion topics are endless.
2I Miss You When I Blink: Essays by Mary Laura Philpott, out April 2nd
Checking boxes doesn't automatically equal happiness. Sometimes, you can do everything "right," like getting married and having kids, and still want more. With titles like "Ungrateful Bitch" and "A Letter to the Extremely Type A Person in Distress," Mary Laura Philpott's essays will remind you that it's okay to reinvent yourself—no grueling three-month hike required.
3The Affairs of the Falcóns by Melissa Rivero, out April 2nd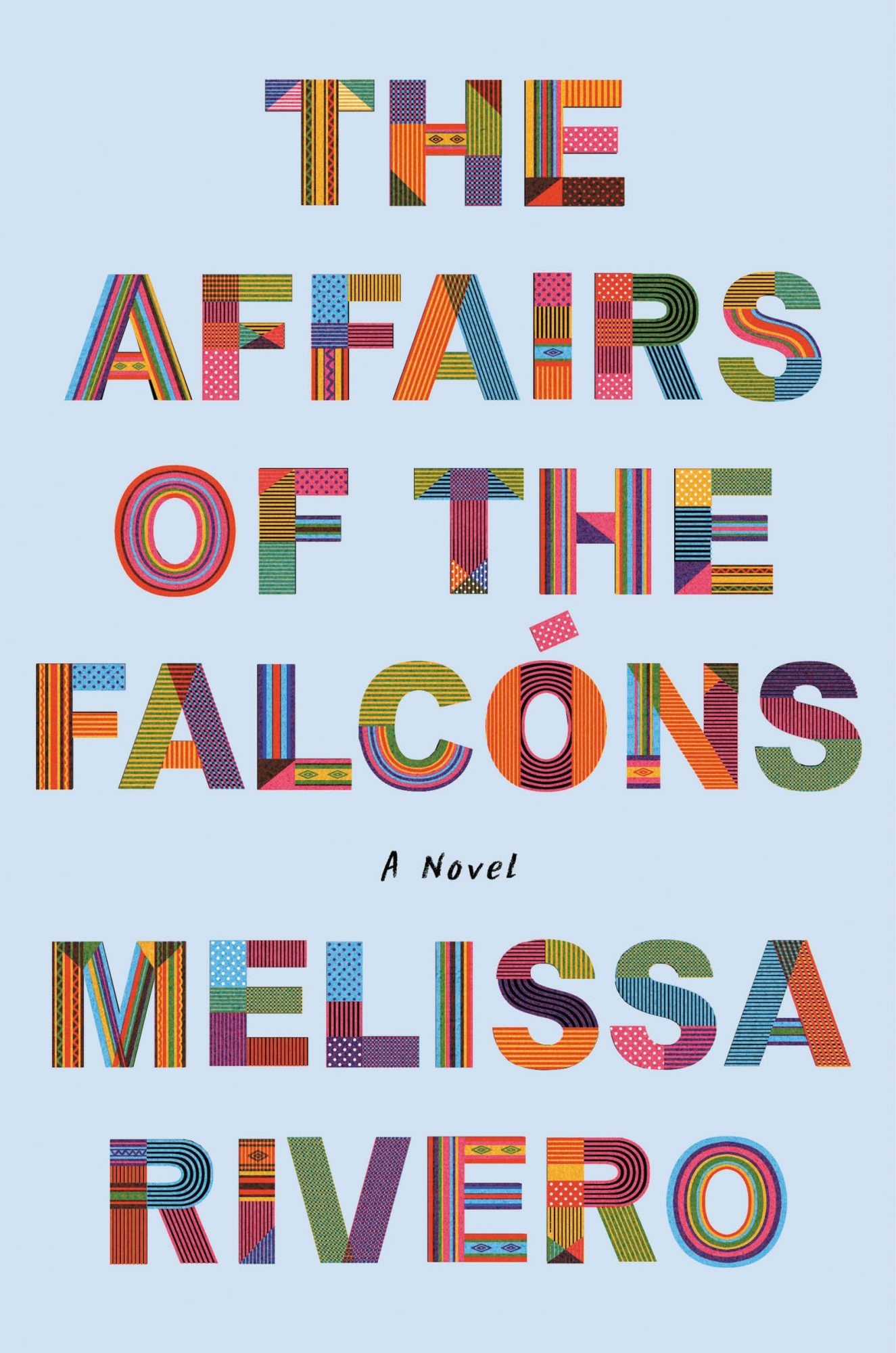 The Affairs of the Falcóns takes place in New York City in the '90s. But the story of Ana and her family, undocumented immigrants from Peru, is as relevant as ever. It's unflinching, heart wrenching, and impossible to put down.
4Sabrina & Corina: Stories by Kali Fajardo-Anstine, out April 2nd
Short story lovers: Put Sabrina & Corina at the top of your reading list. Kali Fajardo-Anstine's breautiful collection is about indigenous Latina women living in and around Denver and the relationships they have with their mothers, daughters, siblings, and cousins.
5Maybe You Should Talk to Someone: A Therapist, Her Therapist, and Our Lives Revealed by Lori Gottlieb, out April 2nd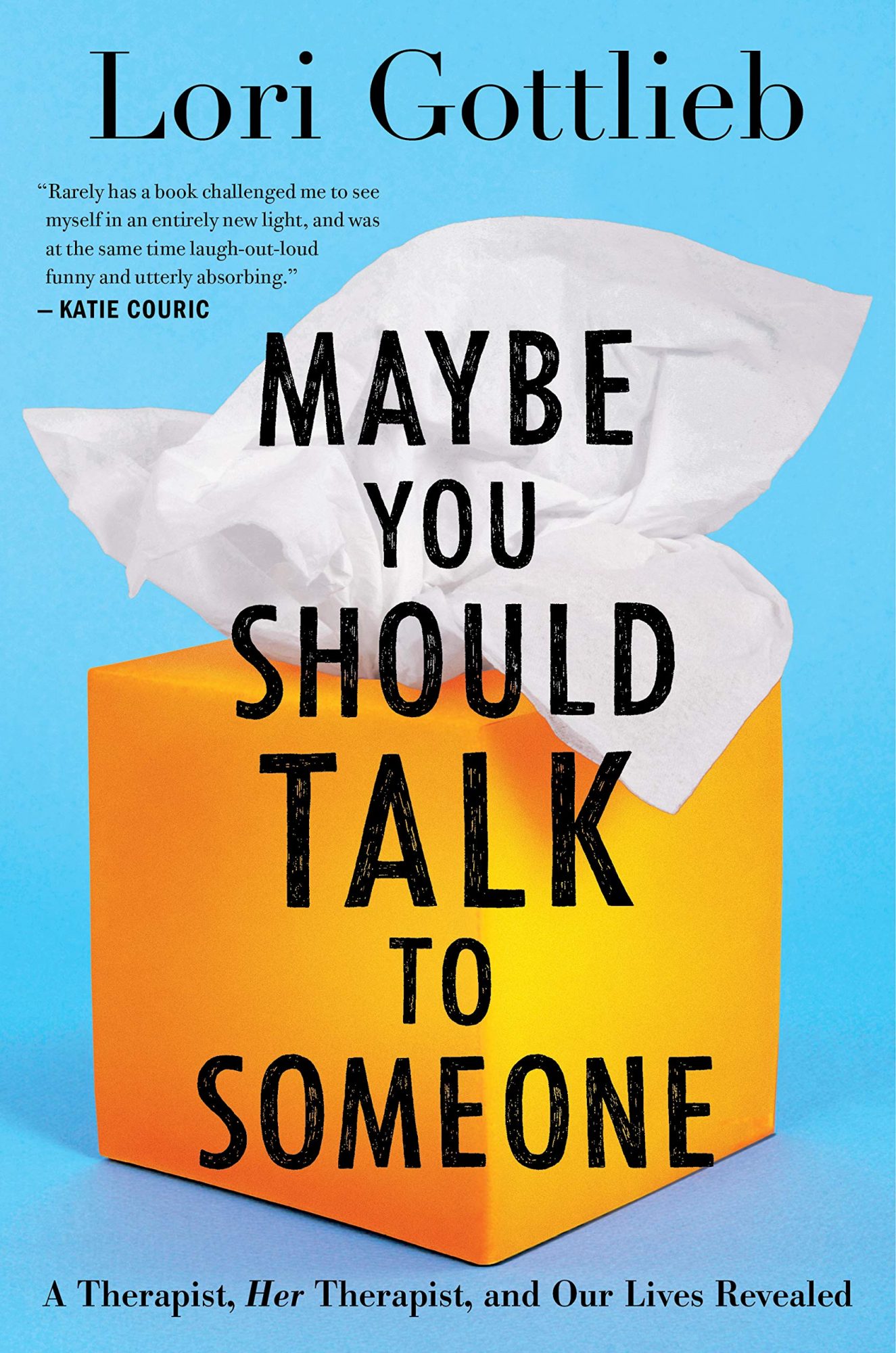 Psychotherapist Lori Gottlieb wants to let you in on a little secret: Therapists have therapists, too. Maybe You Should Talk to Someone explores the journeys of four of her remarkable patients, plus her own parallel experience sitting on her therapist's couch as a patient. Reading it is like one long therapy session—and may be the gentle nudge you need to start seeing a therapist again IRL.
6The Girl He Used to Know by Tracey Garvis Graves, out April 2nd
Rom-coms are making a comeback. And yes, that includes books. The Girl He Used to Know, a tender novel about two college sweethearts torn apart by tragedy but reunited by fate 10 years later, is the perfect modern rom-com read.
7Wicca: A Modern Guide to Witchcraft and Magick by Harmony Nice, out April 2nd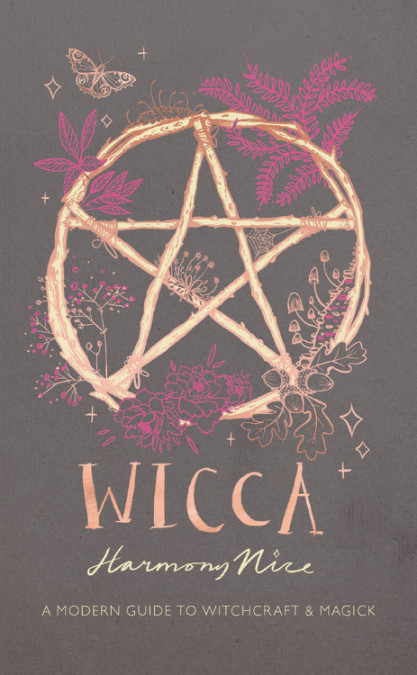 More and more people are embracing wiccan rituals to get in touch with their spiritual sides. If you're curious about crystals, spells, wands, and tarot cards, Wicca is the perfect guide to beginning your practice.