9 Best Movies Coming to Netflix in 2023
From rom-coms to action thrillers, there's something for everyone.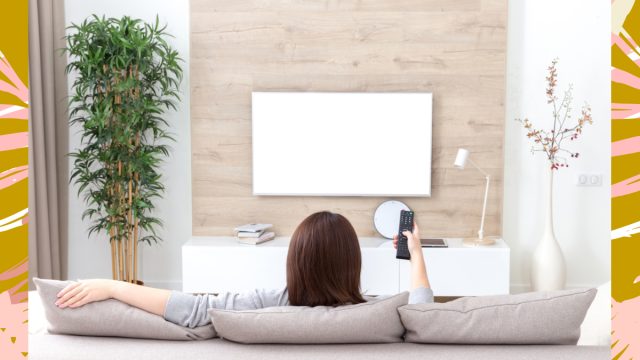 Each year Netflix bestows a slate of original films on its subscribers. This year, the list of films is extensive, ranging from cute rom-coms to action thrillers to awards-worthy dramas. While we're excited for all of them to grace our living room TV screens, there are a few that are most anticipated.
Whether you're looking forward to the sequel to Extraction or queuing up the new Reese Witherspoon romantic comedy, Netflix has something upcoming for every type of viewer.
Here are nine of the best original movies coming to Netflix in 2023.
RELATED: 20 Best Date Night Movies to Watch With Your Partner
1. Your Place or Mine
Reese Witherspoon and Ashton Kutcher bring the charm to this old school rom-com, about a pair of longtime friends who realize what they mean to each other.
The actors star as Debbie and Peter, best friends who couldn't be more different. When they swap homes in New York City and Los Angeles, their worlds begin to open up in unexpected ways. 
It's equal parts silly and cute — exactly what you hope for from a light-hearted romantic comedy.
Out February 10.
2. Luther: The Fallen Sun
Idris Elba is back as everyone's favorite detective. This time John Luther, who carried us through five seasons of a TV series, has a mystery to solve.
Haunted by an unsolved murder, Luther has to break out of prison as he sets out to hunt down a serial killer. Expect thrills, drama, and a lot of moody looks from Elba.
Out February 24.
3. Murder Mystery 2
Following the success of Murder Mystery, Adam Sandler and Jennifer Aniston are back as detectives Nick and Audrey Spitz. After the duo are invited to a friend's wedding on a private island they find themselves in the midst of another mystery. 
Mark Strong, Mélanie Laurent, Jodie Turner-Smith, and Kuhoo Verma also star in the film, which shot in the Caribbean and Paris. 
Out March 31.
4. A Tourist's Guide to Love
Rachael Leigh Cook can do no wrong when it comes to a romantic comedy. In this whimsical movie, the actress stars as Amanda, a travel executive who goes undercover on a group tour in Vietnam.
Although Amanda is dealing with a bad breakup, she finds love and new adventure with her guide, Sinh, played by Scott Ly. You'll probably find yourself booking a flight to Vietnam after watching. 
Out April 27.
5. Extraction 2
Chris Hemsworth wowed audiences in action thriller Extraction, so it's safe to say the sequel is highly anticipated. The actor returns as Tyler Rake, a black market mercenary, who has a new mission. 
Not much is known about the plot, but we expect high-stakes action sequenced and a very ripped Hemsworth showing off his skills.
Out June 16.
6. They Cloned Tyrone
John Boyega, Jamie Foxx, and Teyonah Parris star in this sci-fi thriller, about a mysterious government conspiracy. It looks campy, laugh-inducing, and eerie. 
The film, which marks director Juel Taylor's debut feature, also features Kiefer Sutherland as part of the cast.
Out July 21.
7. Heart of Stone
Gal Gadot and Jamie Dorman as spies? We're already sold. Gadot plays Rachel Stone, a CIA agent tasked with with fighting the worlds most ruthless criminals.
The film is planned as the first in a franchise similar to Mission Impossible. Alia Bhatt also stars.
Out August 11.
8. Pain Hustlers
Based Evan Hughes' novel, The Hard Sell, Pain Hustlers stars Emily Blunt as a struggling mother who finds a job at a failing pharmaceutical startup. The twist? It's actually a racketeering scam. 
Chris Evans, Andy García, Catherine O'Hara, and Jay Duplass also star in the film, which was directed by David Yates.
Out October 27.
9. Leave the World Behind
Rumaan Alam novel's Leave the World Behind was haunting and compelling, so we expect its film adaptation, directed by Sam Esmail, to be the same.
Julia Roberts and Ethan Hawke star as a couple whose family vacation is interrupted by a mysterious blackout. They seek shelter with two strangers, played by Mahershala Ali and Myha'la Herrold, as the threat grows greater and greater.
Out December 8.
Emily Zemler is a freelance writer and journalist based in London. She covers entertainment and travel for a variety of outlets, including Los Angeles Times, Rolling Stone, Shondaland and Observer.
Read more