13 best moisturizing self-tanners to keep your glow all through winter—starting at $6
I don't know about you, but when fall rolls around and the leaves start to change color, my body begins to change colors too. My skin becomes red, flaky, and itchy, with scratch marks all over my legs and arms. Ouch.
Skipping my daily moisturizer post-shower is just not an option for me during colder, drier months.  And while I love a good hydrator, seeing my sad, pale skin in the mirror makes me yearn for my summer days on the beach—a spicy michelada in one hand, and fun summer read in the other. 
Enter: moisturizing self-tanners. Fake baking has come a long way in the last decade, with advanced formulas offering streak, stink, stain, and sun-free options at every price point. Significantly safer than tanning beds or hours spent under the sun, moisturizing sunless tanners are the perfect multi-tasker for those needing extra hydration while craving their summer tan.
Unless otherwise noted, avoid applying a sunless tanner meant for the body onto your face. Most facial self-tanners are gradual, which means it's easier to avoid a streaky fiasco. Self-tanners formulated for the body are typically stronger and can develop faster, leaving little room for error if you were ever to apply it to your face. Plus, most body self-tanners aren't formulated for face-specific needs, and therefore might be comedogenic and clog pores, which can then lead to acne. 
Below, we've included 13 moisturizers for a flawless, sunless finish that will keep your skin hydrated and healthy all winter long. 
1Whish Beauty Coconut Milk + Verbena Self Tanner Lotion
When it comes to your self-tanner, "all [you might] need is some coconut oil" (shoutout to my girl Lizzo). Packed with hydrating ingredients including mango butter, organic shea butter, organic aloe, and coconut oil, the Whish Self Tanner Lotion will naturally moisturize, tan, and firm (kigelia African fruit, seaweed, and coffee arabica extracts–we see you) for a beautiful, streak-free finish. 
2Drunk Elephant D-Bronzi Anti-Pollution Bronzing Drops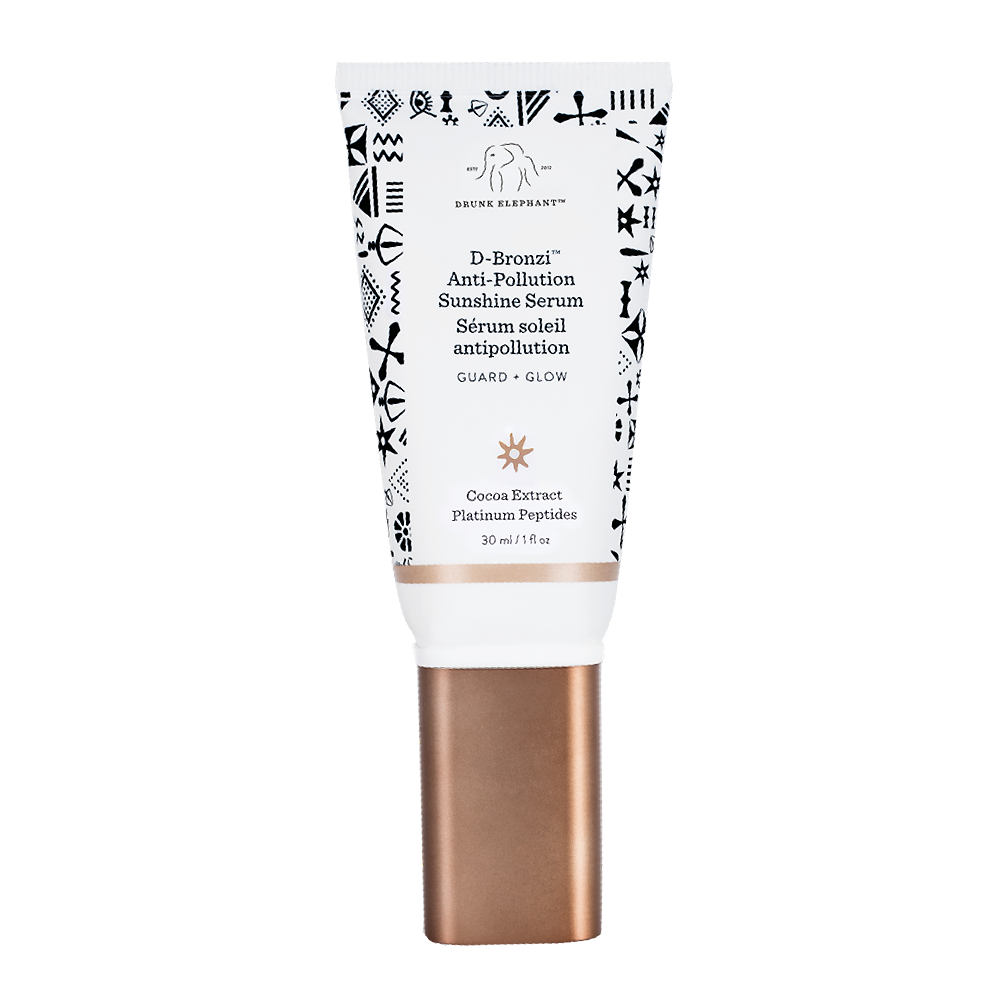 Not only does this formula offer up a beautifully bronzed glow, but it also uses a chronopeptide to mimic the antioxidant benefits of vitamin D, further boosting the skin's defense against pollution and environmental aggressors. 
3M-61 Hydroboost Body Butter Gradual Tan
Is there anything that sounds more moisturizing and enticing than "body butter?" We think not. This gradual tanning butter promises an even application without the typical sunless tanner smell.
4Jergens Natural Glow Wet Skin + Firming Body Moisturizer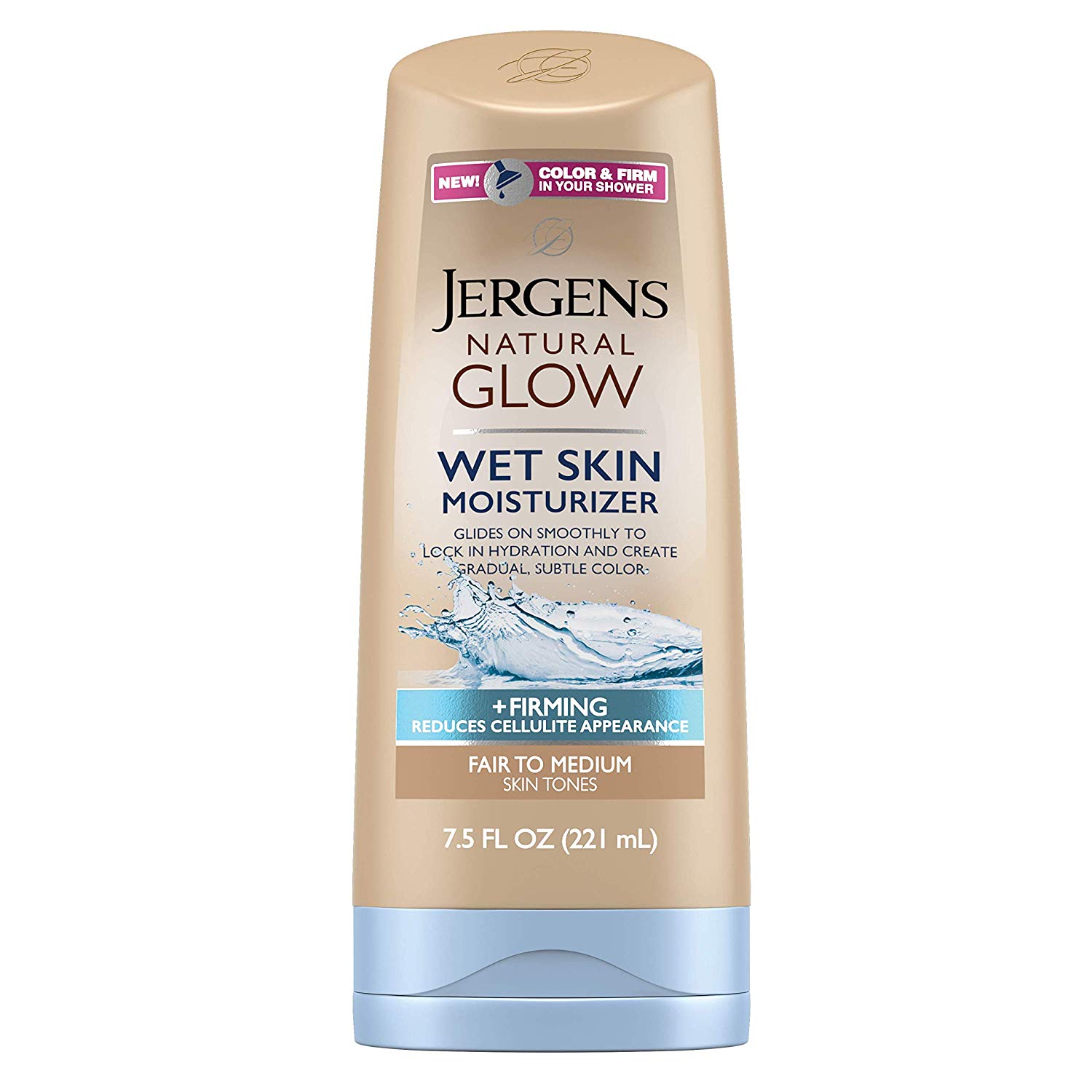 An interesting and innovative concept, this color-building daily lotion should be applied right when you hop out of the shower, before toweling off. The formula works with the water left on your skin to absorb quickly. Plus, it promises to reduce the appearance of cellulite in just seven days. 
5Supergoop! Healthy Glow Sunless Tan Broad Spectrum Sunscreen SPF 40
Kinda like a super-hydrating toner, this self-tanner SPF spray is loaded with vitamin E, aloe juice, and vitamin B5–and can be used on the face and body. 
6Australian Gold Instant Sunless Tanning Lotion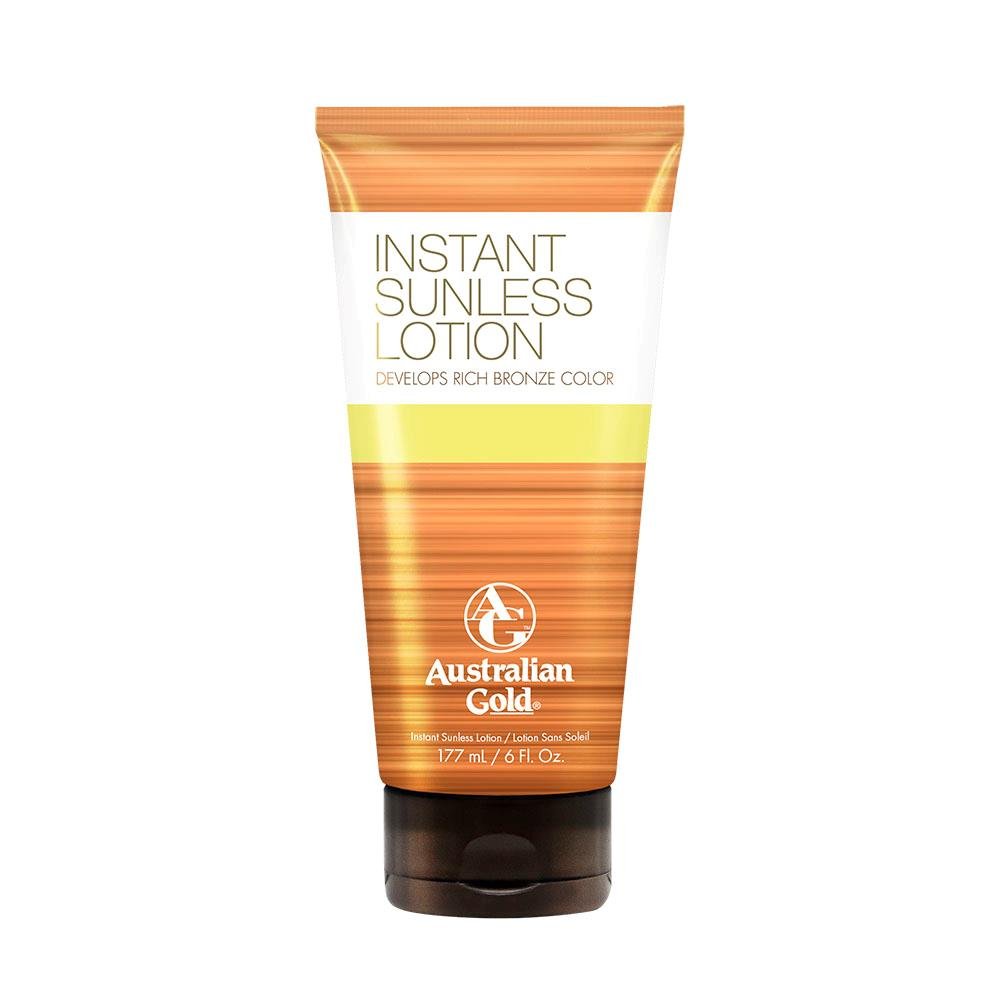 With a high level of DHA and "DermaDark Bronzers," this pick from Australian Gold uses a specific anti-fading technology (thanks to Kakadu plum, vitamin C, and shea butter) to help moisturize and repair skin for longer-lasting, richer color. 
7St. Tropez Tanning Essentials Gradual Tan Plus Luminous Veil Everyday Illuminating Face Cream
Enhanced with light-reflecting pearls, this gradual-tan face cream is infused with camellia flower extract, an effective antioxidant to protect skin against the environment. 
8L'Oréal Paris Sublime Bronze Hydrating Self-Tanning Milk
This gorgeous milky texture helps to soften and nourish skin while offering a streak-free finish. For best results, use no more than three times per week or in between other self-tanning applications. 
9Tarte Brazilliance PLUS + Self Tanner with Mitt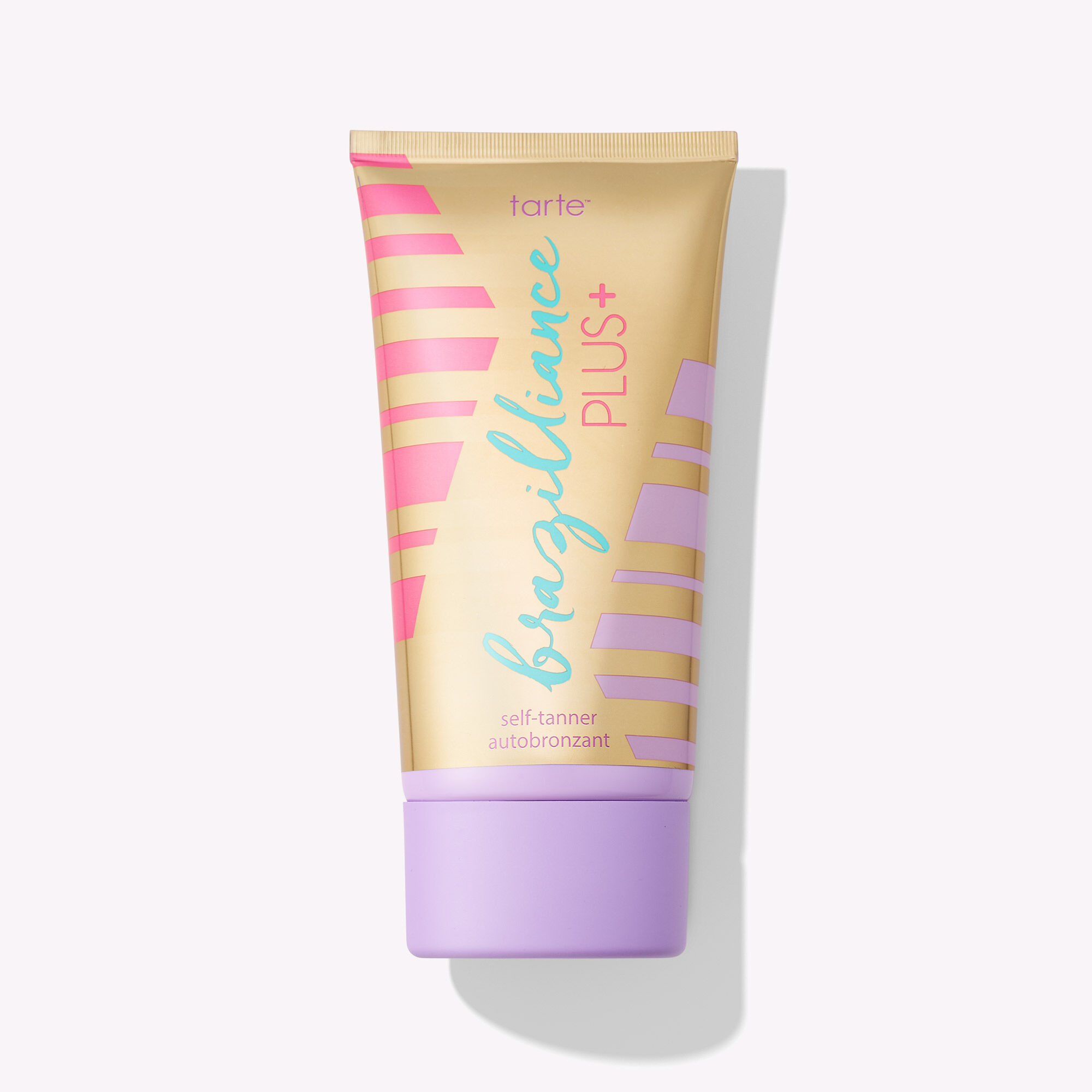 Even though this is a lightweight gel, its formula is infused with sunflower seed oil, maracuja, squalane, aloe, and vitamin E for a tanner that performs–without the dryness factor.  
10Charlotte Tilbury Overnight Bronze & Glow Mask
A self-tanner as radiant as the creator herself (yes, I met Charlotte once, and yes, she's as glowy and warm as you'd imagine), the Overnight Bronze & Glow Mask is vegan-friendly and gluten-free, and uses blackcurrant seed oil and oat kernel to moisturize the skin while it works its magic overnight. 
11Alba Botanica Natural Very Emollient Sunless Tanner
The most affordable of the bunch, this sunless tanner option from Alba Botanica is reef-friendly, biodegradable, and not tested on animals. Plus, it offers up a natural-looking tan in just three hours post-application. 
12Tan-Luxe Hyaluronic Acid Super Glow Hyaluronic Acid Serum
The Tan-Luxe serum uses hyaluronic acid to deeply hydrate the skin, while raspberry seed oil and cocoa seed extract work to protect your skin against pollution and environmental aggressors. 
13Coola Organic Sunless Tan Firming Lotion
Along with DHA derived from sugar beets, the Coola sunless tanning lotion incorporates baobab oil (a source of vitamins A, D, and E) to soften the skin while offering a sun-kissed glow, too.