Mirrored Sunglasses Are All the Rage—Find the Best Ones at the Nordstrom Anniversary Sale
When it comes to functional fashion, mirrored sunglasses understand the assignment. Not only do they protect your eyes from the sun and add an extra dash of fun to your outfit, but the reflective lenses are also great when you need a mirror on the go. You know, like when you randomly have something in your tooth but don't have a mirror to help you pick it. Don't worry—we're all familiar with desperate times.
Jokes aside, mirrored sunglasses are a necessary accessory everyone should have in their capsule wardrobe. Luckily, the Nordstrom Anniversary Sale is here and offering discounted prices off designer mirrored sunglasses that will make you feel like a fashionista for years to come.
If you aren't willing to shell out hundreds of dollars on this investment piece just yet, though, you can also find affordable options on the site. Below, discover the best designer and budget-friendly mirrored sunnies to add to your shopping cart.
Best designer mirrored sunglasses available at the Nordstrom Anniversary Sale: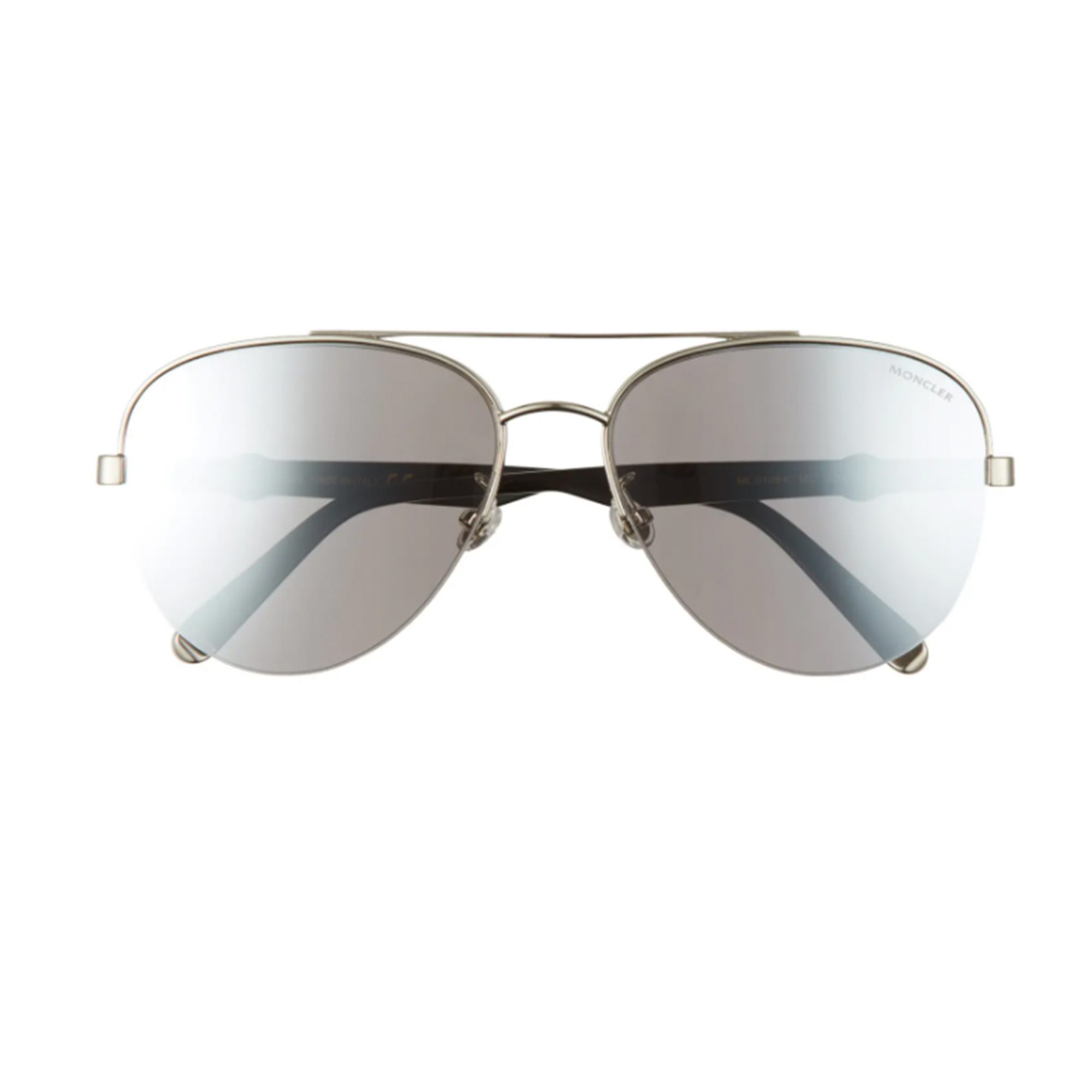 Moncler Aviator Sunglasses
$375.00
Shop it
Nordstrom
For people shopping for their first pair of designer sunglasses, we recommend going with a classic choice. Aviators will never go out of style no matter what the trends are doing, which is why this high-1uality mirrored pair from Moncler is a no-brainer.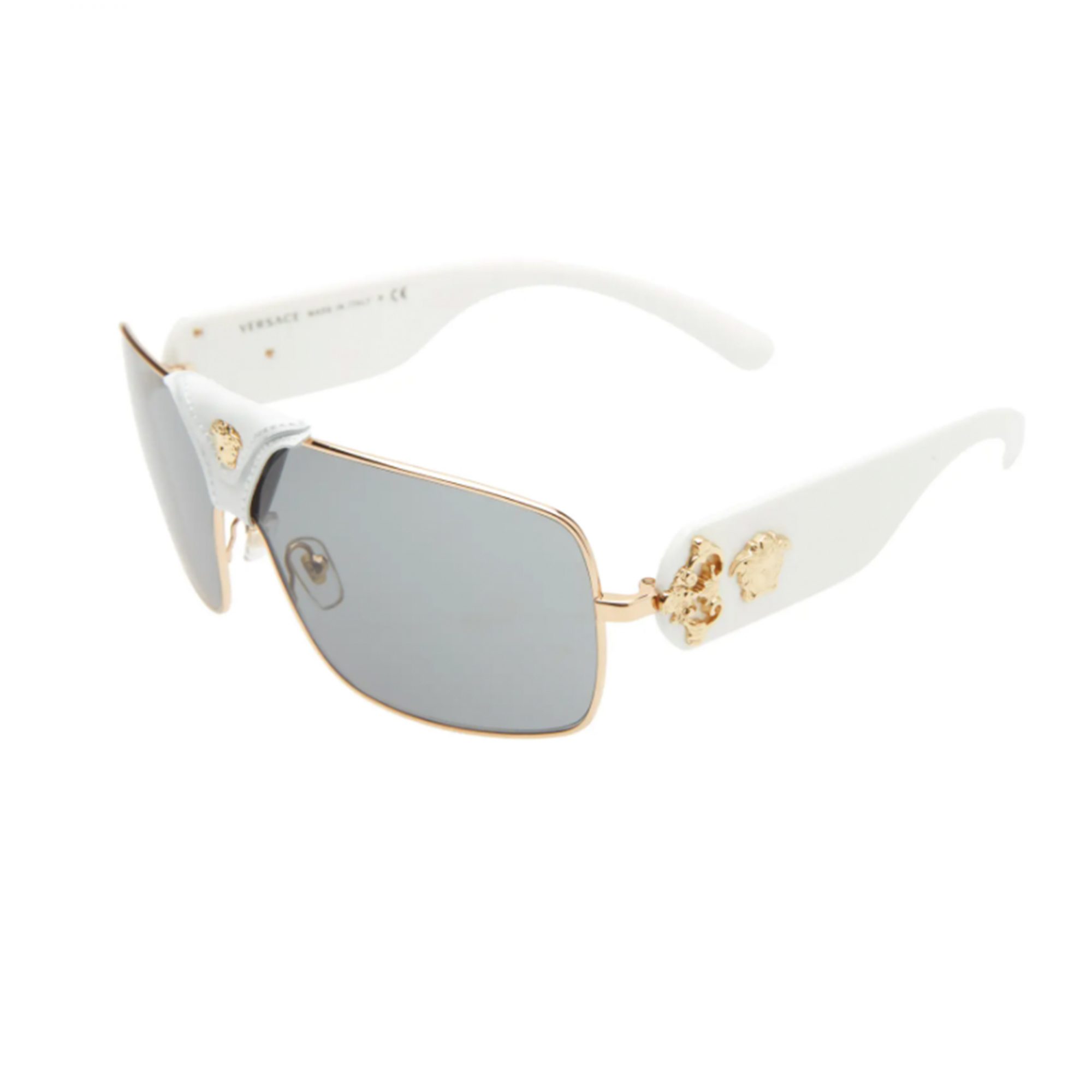 Versace Mirrored Shield Sunglasses
$303.00
Shop it
Nordstrom
If you live for the glitz and glam, you need a pair of sunnies to match your style. These Versace aviators make a statement everywhere they go thanks to the iconic Medusa logo, white frames, and sleek black mirrored lenses.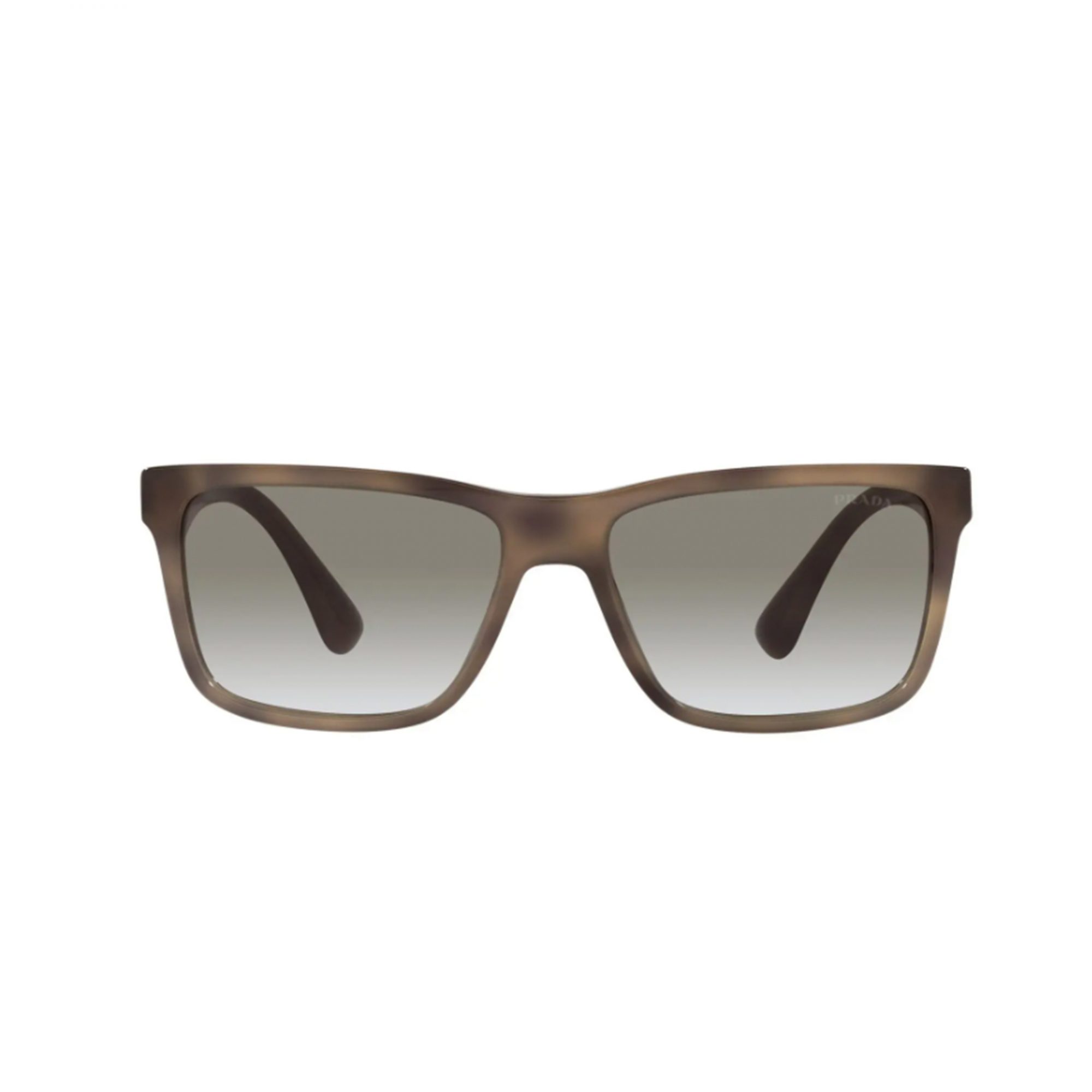 Prada Gradient Square Sunglasses
$298.00
Shop it
Nordstrom
Similar to aviators, squared-shaped sunglasses are timeless. This neutral pair is simple yet versatile—it'll match with any outfit for every occasion.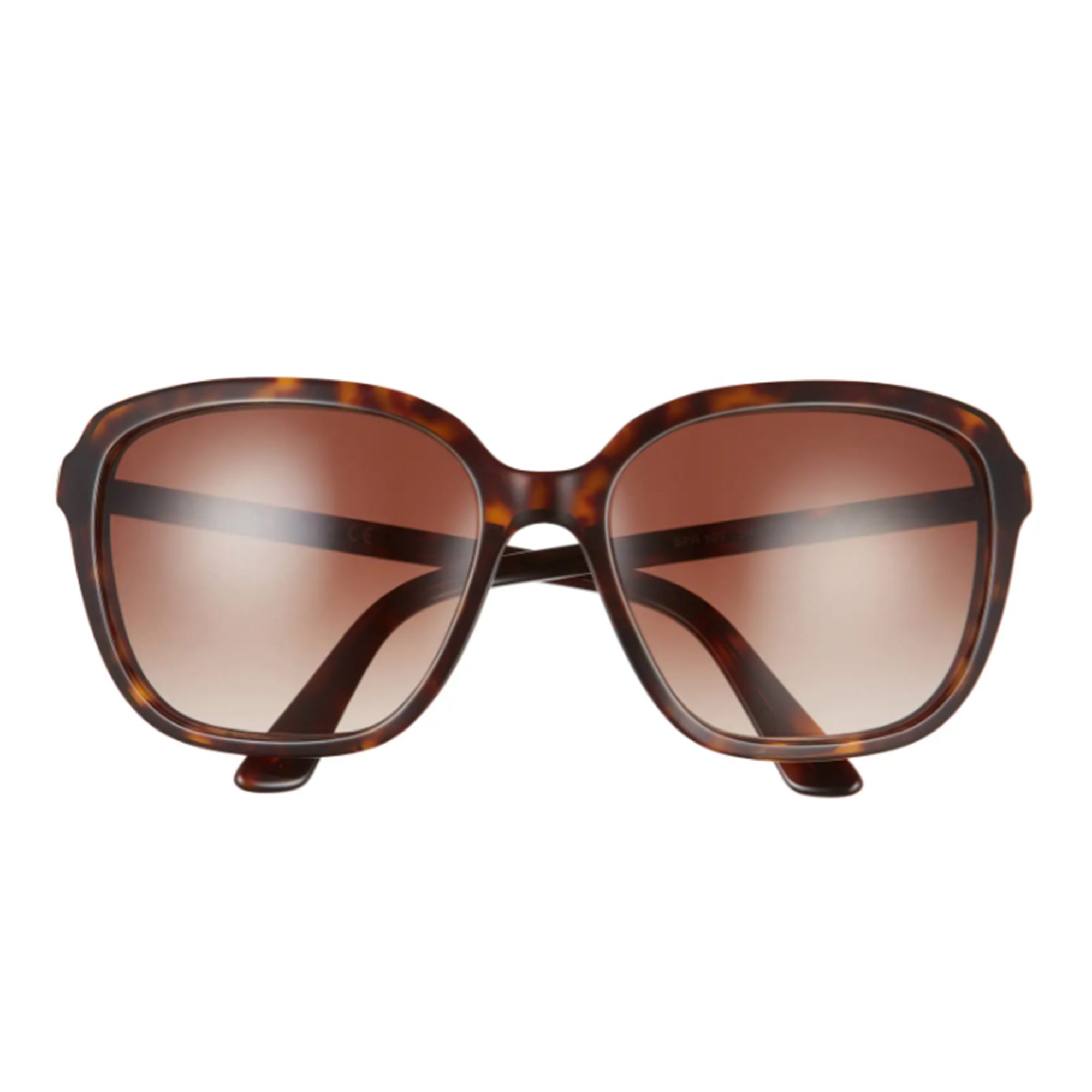 Prada Pillow Square Sunglasses
$298.00
Shop it
Nordstrom
If you like the mirrored look but want it to be less shiny, try these square Prada glasses. The oversized silhouette paired with the tortoise-shell frame is vintage, chic, and high-fashion.
Best affordable mirrored sunglasses available at Nordstrom:
Diff Goldie Oversize Cat Eye Sunglasses
$85.00
Shop it
Nordstrom
Cat-eye sunnies never looked so good than on this frameless, oversized, black and silver gradient pair. It's giving us major boss babe energy, and we're here for it.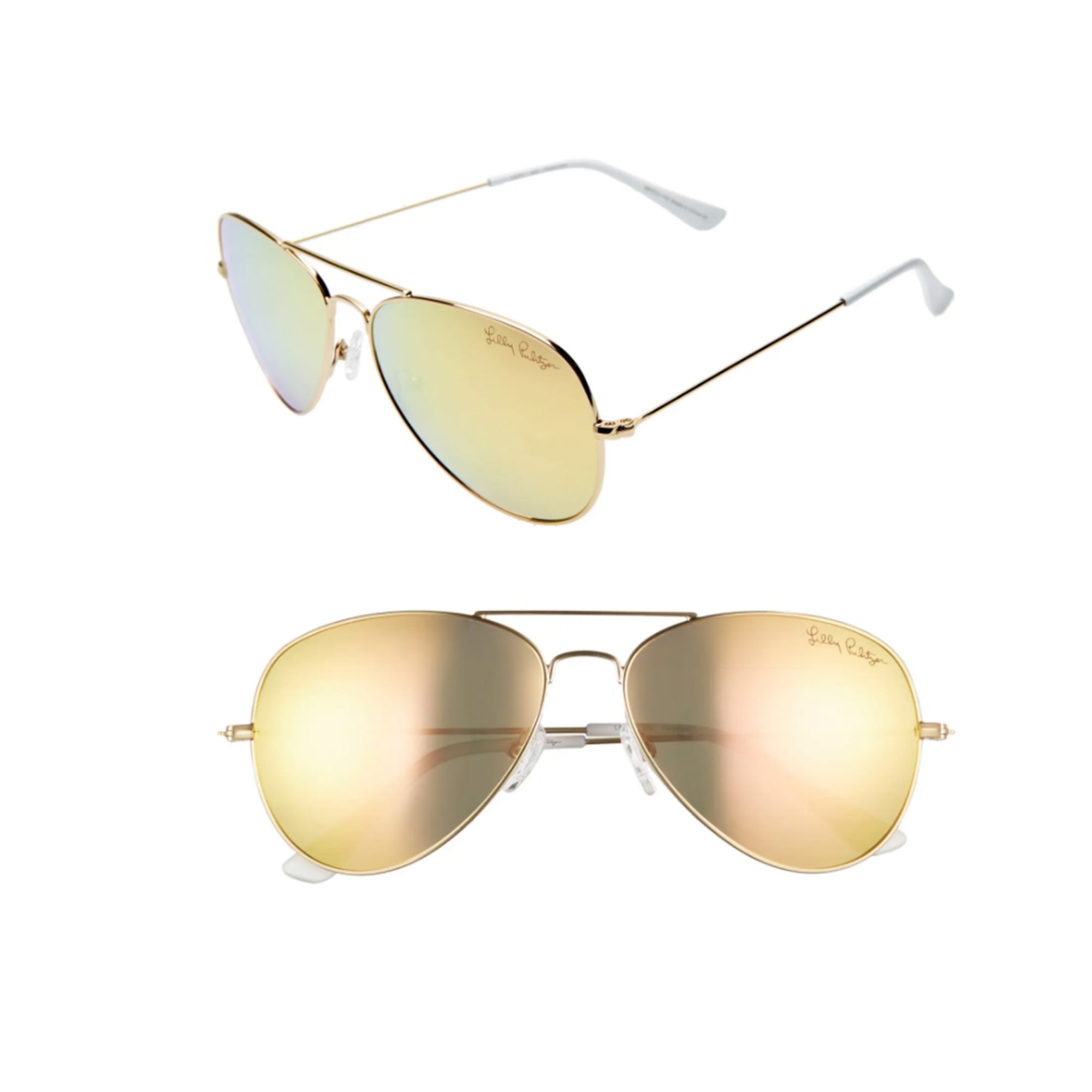 Lilly Pulitzer Lexy Polarized Aviator Sunglasses
$48.00
Shop it
Nordstrom
An easy way to accessorize your outfit is by adding a colorful pair of sunnies to it—like this polarized pick. We love the shiny, mirrored lenses that are available in multiple colors, including gold and pink.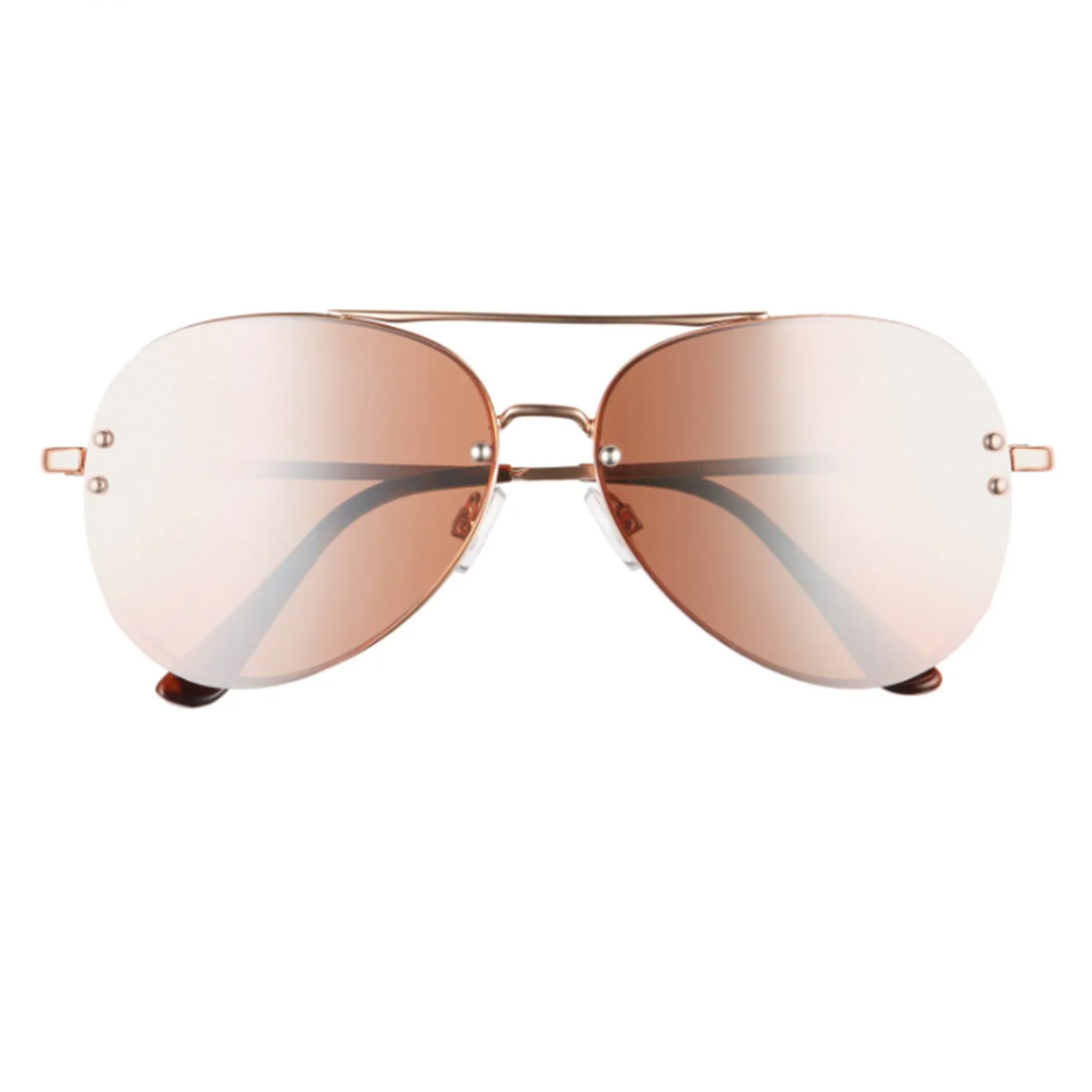 BP Oversize Mirrored Aviator Sunglasses
$15.00
Shop it
Nordstrom
You can't go wrong with these $15 frameless, oversized mirrored sunglasses, which nod to the Y2K fashion that's so on-trend right now.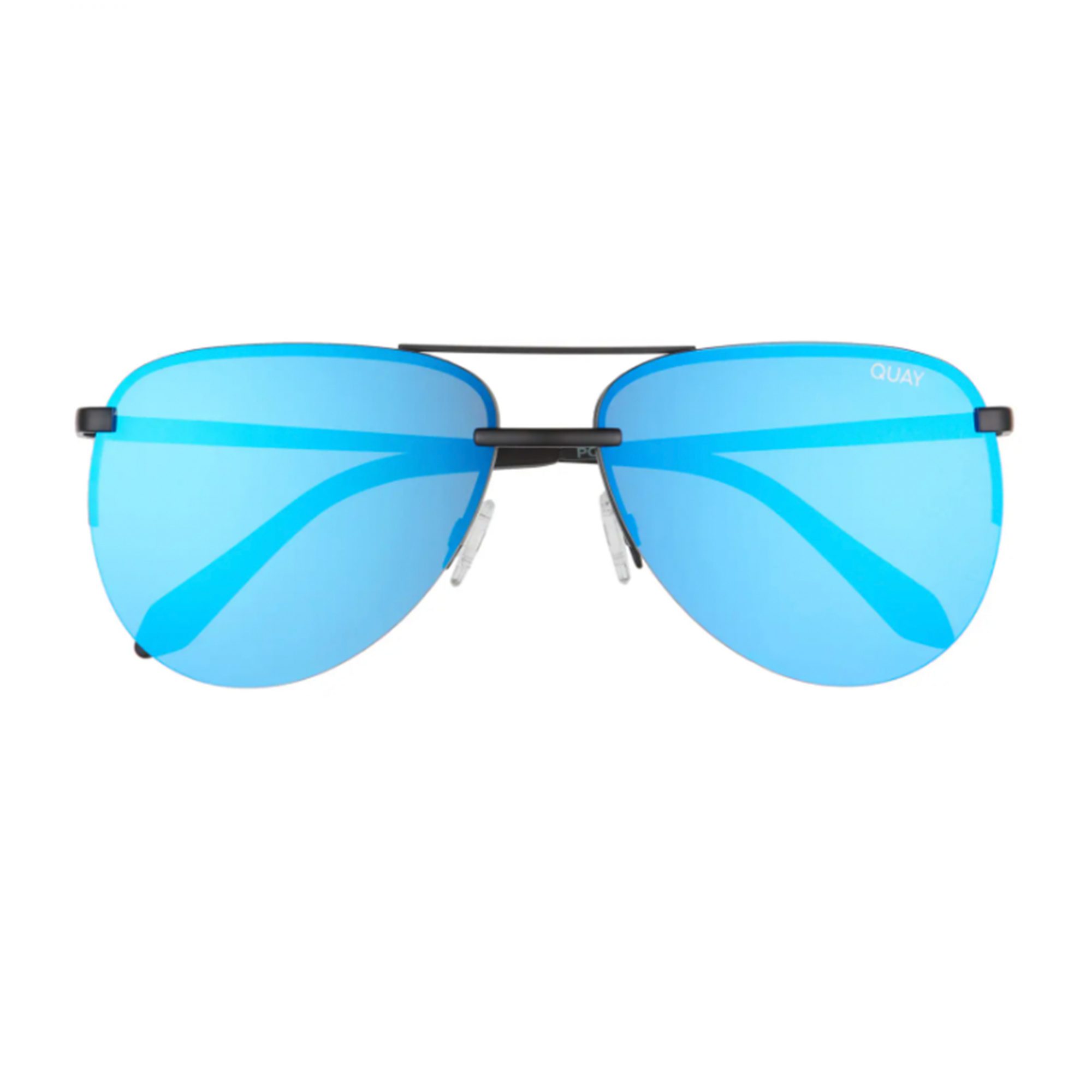 Quay Australia x Maluma The Playa Aviator Sunglasses
$75.00
Shop it
Nordstrom
Quay Australia is known for collaborating with the biggest celebs to create fashionable, trendy eyewear. Just take these Quay x Maluma aviators as an example. The Columbian singer-songwriter created these bright reflective blue lenses to block the sun's rays and look good while doing it.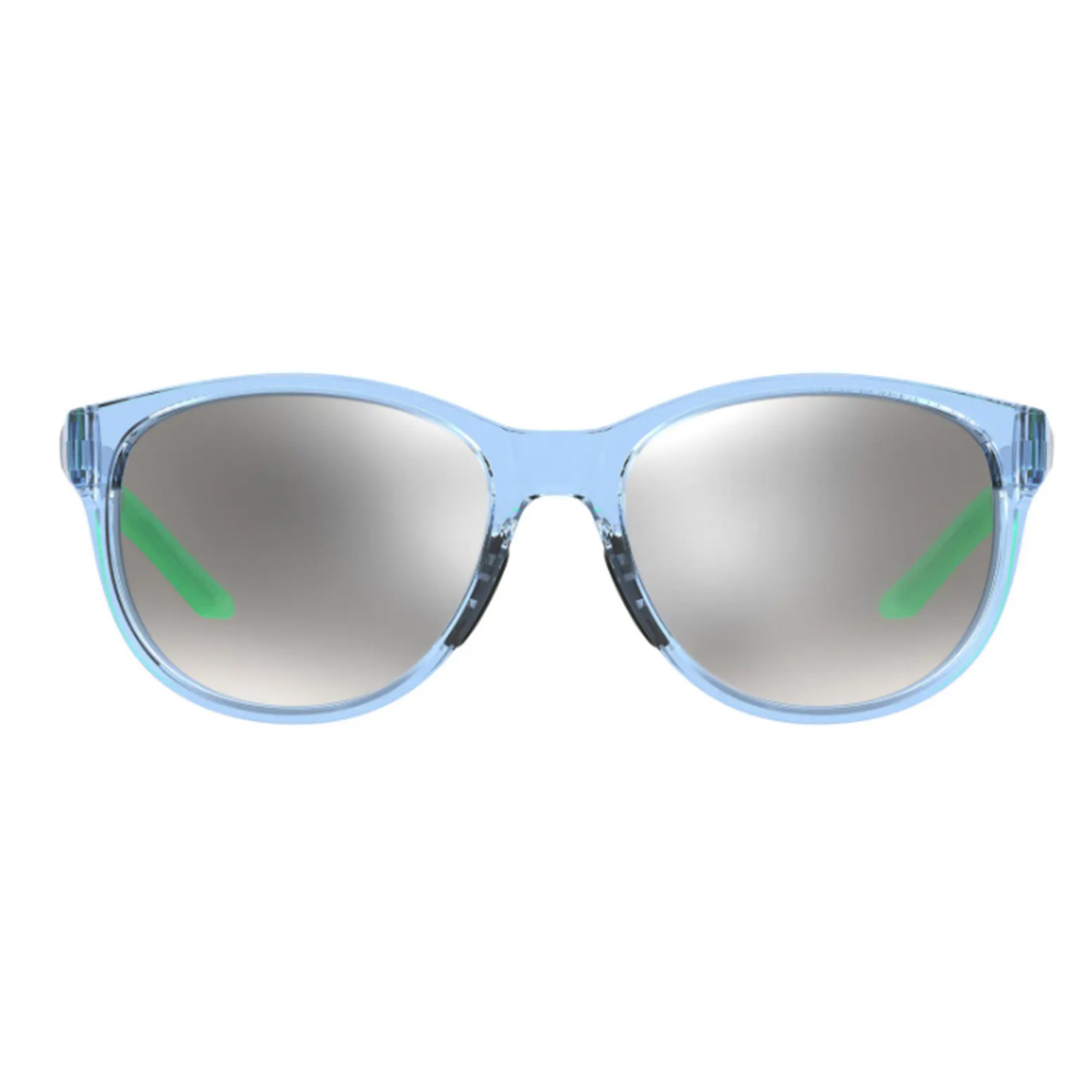 Under Armour Mirrored Round Sunglasses
$90.00
Shop it
Nordstrom
This sporty pair of sunglasses is perfect for adventure seekers who love spending their days outside. Whether you're hiking or running errands, you'll look cool while wearing these casual sunnies.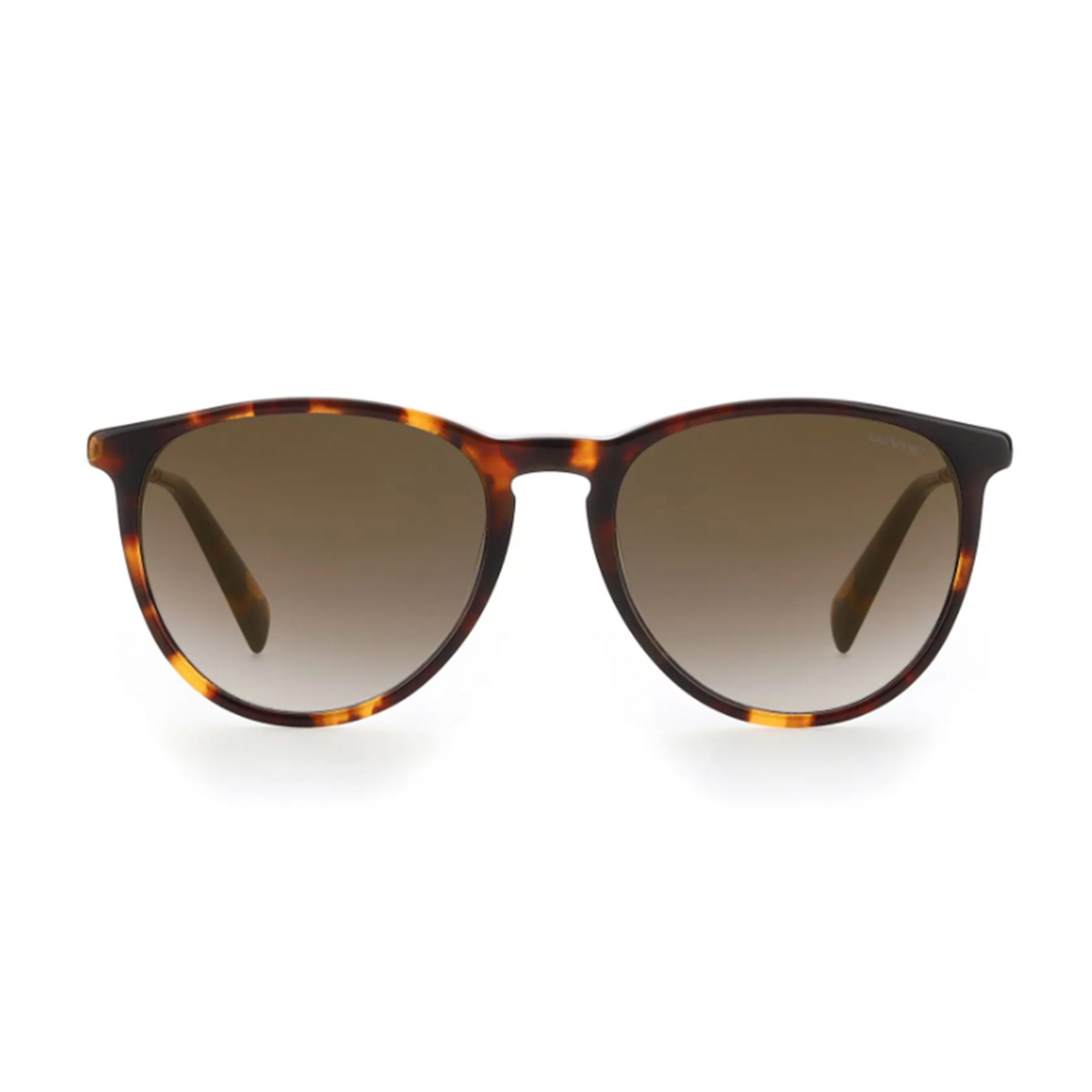 Levi's Gradient Mirrored Round Sunglasses
$90.00
Shop it
Nordstrom
Consider these Levi's sunnies a similar dupe for the more expensive Prada ones we listed before. While these are more rounded than the designer pick, they have the same tortoise-shell frame and a subtle mirror lens with a smoky gradient for less than half the price. You're welcome.