7 cute mini-bags under $50 that fit more than a Tic Tac
Last season, when the ultra, ultra mini (like, blink-and-you'll-miss-it small) Chiquito bag came down the runway at the Jacquemus show during Paris Fashion Week, we were gifted with weeks' worth of memes as a result. But long after the meme-dust settled, we found ourselves still thinking about the impractical yet stunning handbag. We thought about it so much that we can hardly recall a time when oversized totes were a thing. How did we ever carry those Olsen-esque shoulder bags around all those years? And what do we put in them?
As much as we love the Jacquemus Chiquito mini-bag, we could do with a more affordable price tag. The bag, which is large enough to fit a couple of breath mints, costs a staggering $500. Ouch! We're not ready to hand over a chunk of our rent for the novelty of a tiny purse, which is why we've compiled a list of seven mini-bags under $50, so you can get in on the chic trend for a fraction of the price.
The best part? The mini-bags listed below fit more than just a few Tic Tacs. Most of them may fit a whole cell phone, and maybe a snack. Maybe.
1 Technical Fabric Mini City Bag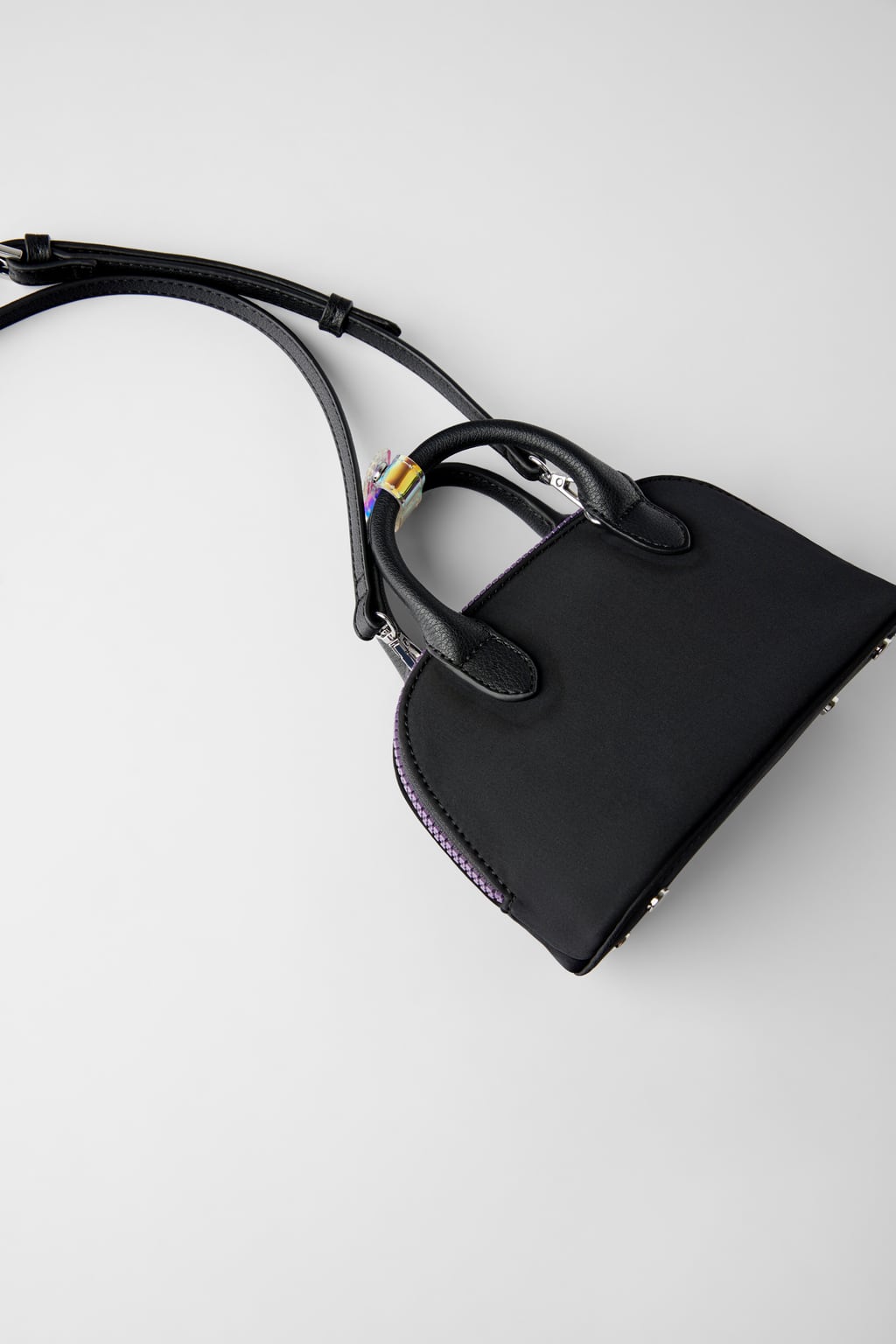 Subtle holographic accents make this anything but another black purse.
2H&M Mini Handbag

Add a pop of color to your winter wardrobe with this chic square purse.
3Boohoo Patent Croc Micro Mini Grab Bag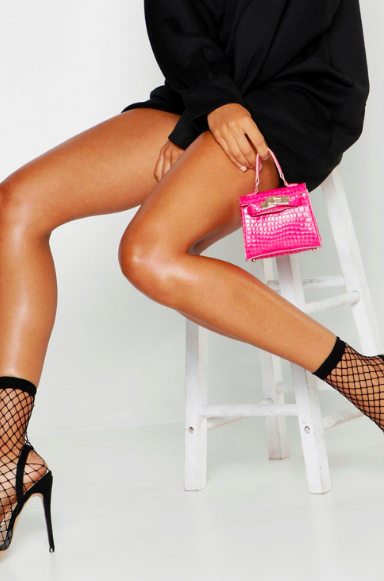 No, that's not a typo. This stunner really is only $10!
4Topshop Cindy Mini Cross Body Bag
The cow print trend lives on.
5Urban Outfitters Lilly Mini Crossbody Bag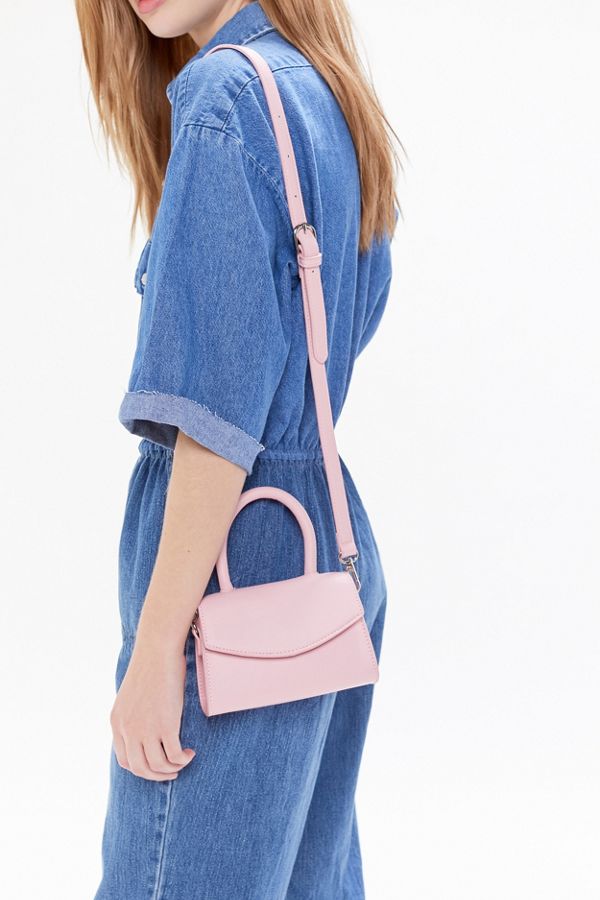 We love the sleek, clean lines on this pick.
6Urban Outfitters Super Mini Trapezoid Crossbody Bag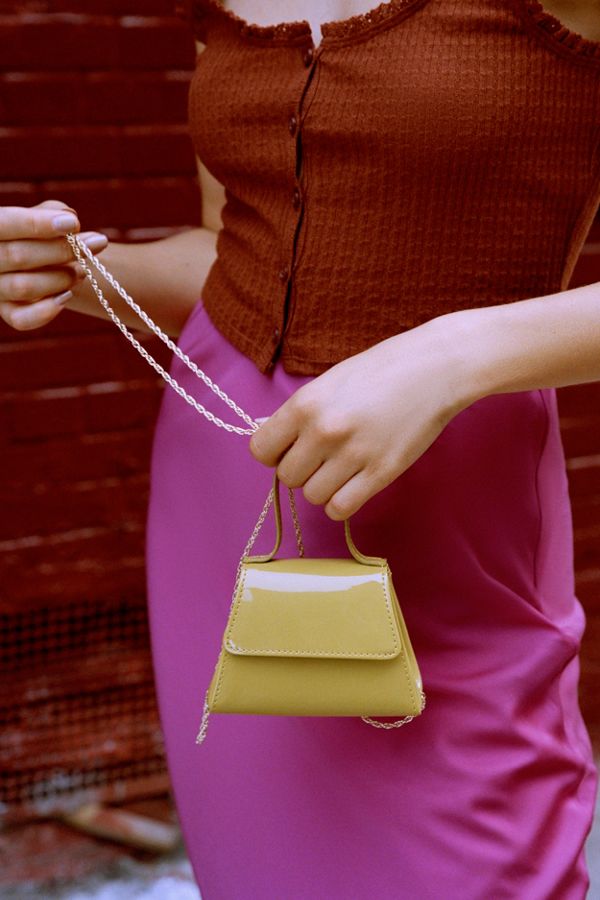 This patent leather mustard mini bag is the ultimate stand-out accessory.
7Nasty Gal Want Cow Will I Know Mini Backpack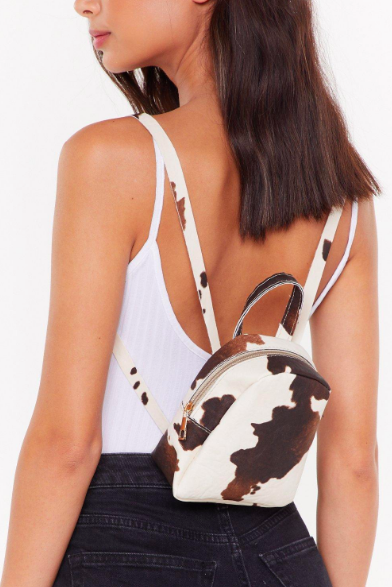 A backpack, but make it fashion.