Here are the best memes from last night's Game of Thrones, for your viewing pleasure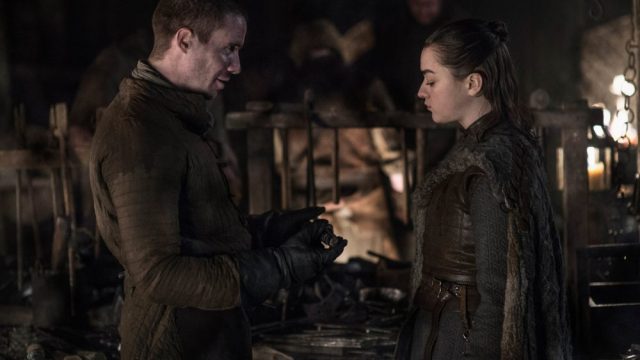 Warning: Game of Thrones spoilers ahead.
Season 8 of Game of Thrones is officially in full swing. Episode 2, which aired last night, April 21st, saw our favorite characters (minus Cersei) gearing up for the impending battle with the Night King's army. We watched the group at Winterfell swap stories and share drinks as they spent their last wight-free night together. Bran reconciled (sort of?) with Jaime and revealed his plan to lure the Night King to his doom. Theon and Sansa reunited for the first time since he helped her escape from Ramsay's clutches. Arya spent what could be her last night alive getting it on with Gendry. Brienne of Tarth even became a knight.
And, of course, the internet had plenty of thoughts about everything that happened this week.
Many joked about the inevitable heartbreak that Episode 3 has in store.
https://twitter.com/udfredirect/status/1120329215746953218
There were thoughts about Arya and Gendry's night of passion.
https://twitter.com/udfredirect/status/1120345090227146752
And Tormund being…well, Tormund.
https://twitter.com/udfredirect/status/1120317471871909888
Twitter was emotional about Brienne finally becoming a knight, despite gendered "tradition."
https://twitter.com/udfredirect/status/1120292563158749184
https://twitter.com/udfredirect/status/1120338753590054912
Jon also came clean to Daenerys about his true parentage, and Twitter perfectly summed up her reaction. false false
We're definitely feeling nervous about next week's episode, but we'll be tuning in to see how this all plays out—for better or worse.