These Makeup Brushes Will Help You Create the Perfect *Lewk* Every Time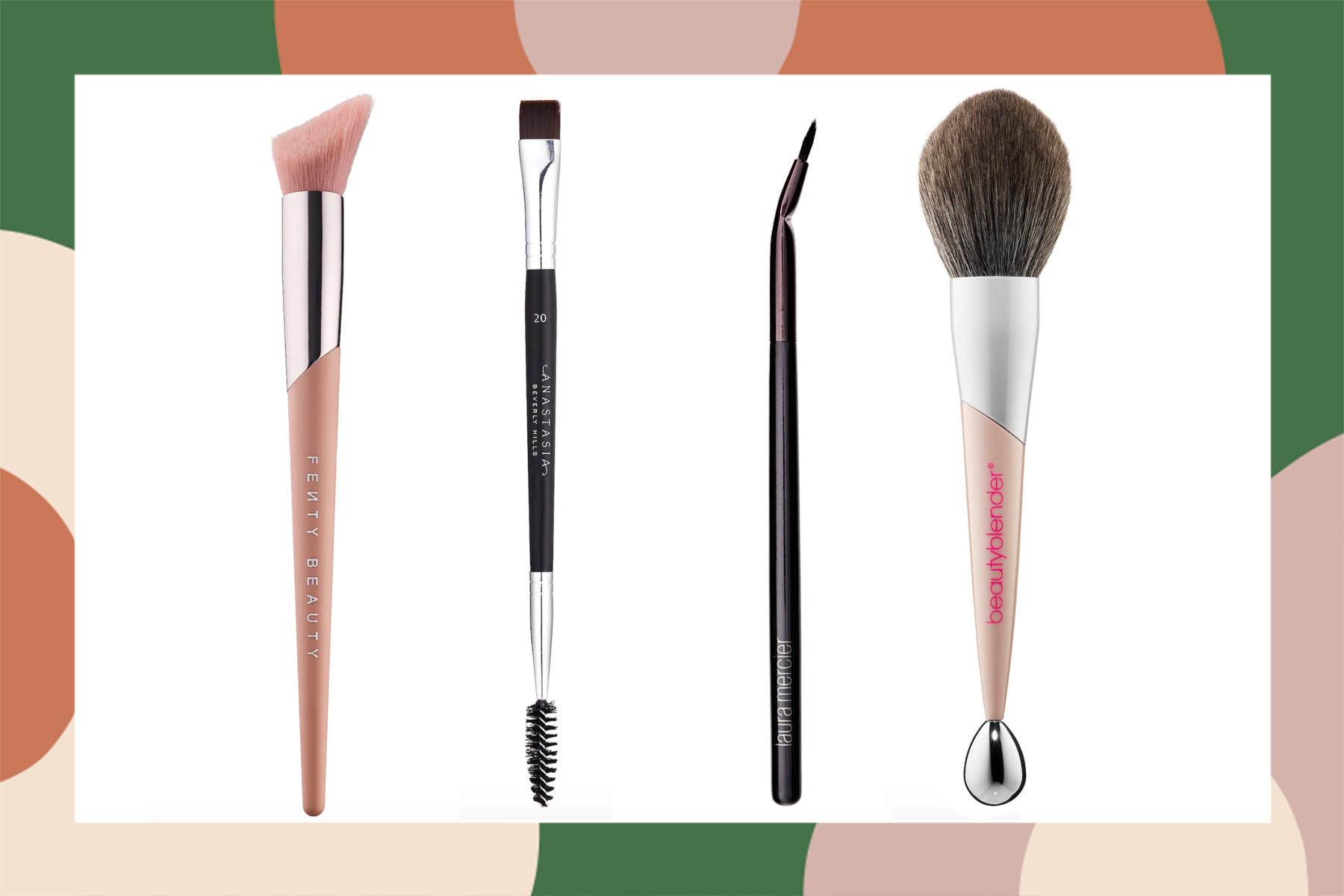 Finding the best beauty products has never been easier thanks to Pia's Picks, our weekly curated list. As the Senior Beauty Editor at HelloGiggles, I test and examine the latest skincare, makeup, hair, and nail products so I can confidently recommend the best ones to you.
A good makeup look goes beyond having the best foundation, bronzer, blush, etc.—you need the right tools, too. A tightly packed, angled brush can do wonders for creating a strong contour, but it may not work for a natural-looking highlight. The same thing goes for eyeshadow brushes too, as extra-small surfaces require total precision. That's why we tested hundreds of products to find the best makeup brushes on the market. Whether you're looking to buy a kit with all the tools you need or just want to upgrade one of the brushes in your existing arsenal, here are the best picks.
1. Best makeup brush set: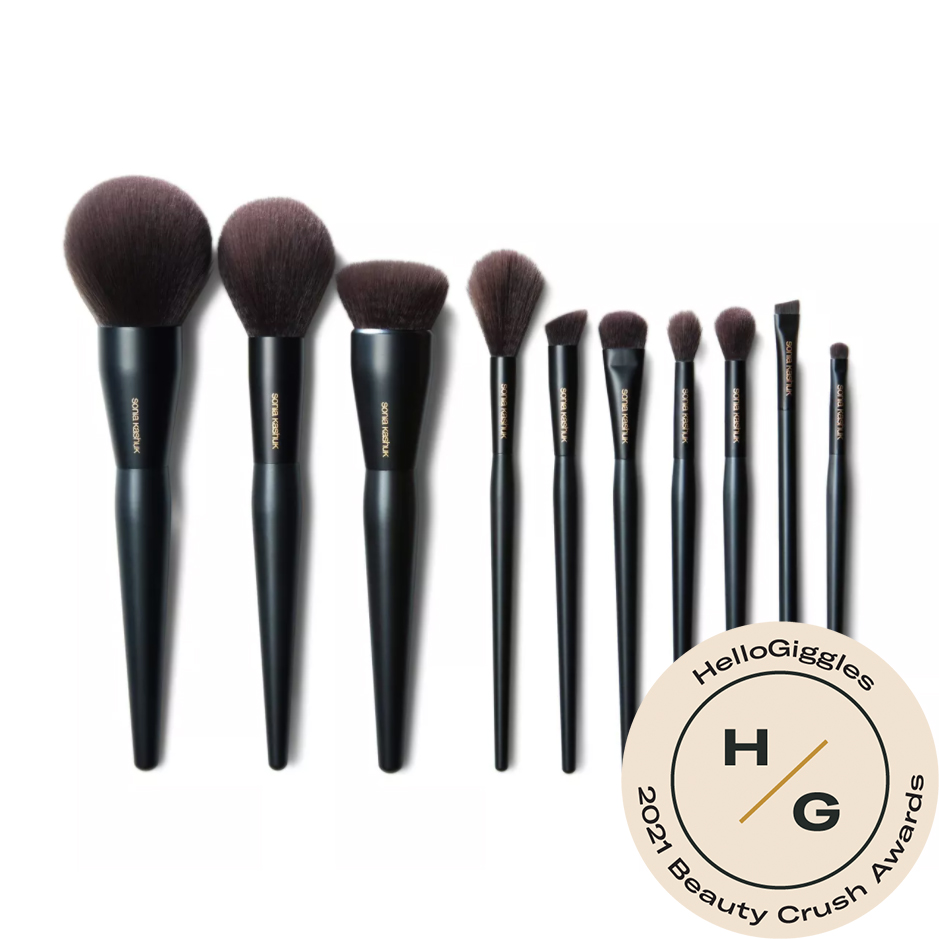 Sonia Kashuk Professional Complete Brush Set
Shop it
Get everything you need to create a vlogger-worthy look at home with this award-winning set of makeup brushes. It includes 10 brushes in a range of sizes and styles that will allow you to blend, highlight, smudge, shade, and buff. Each brush features soft synthetic bristles and contoured handles for a comfortable grip.
2. Best makeup brush for bronzer: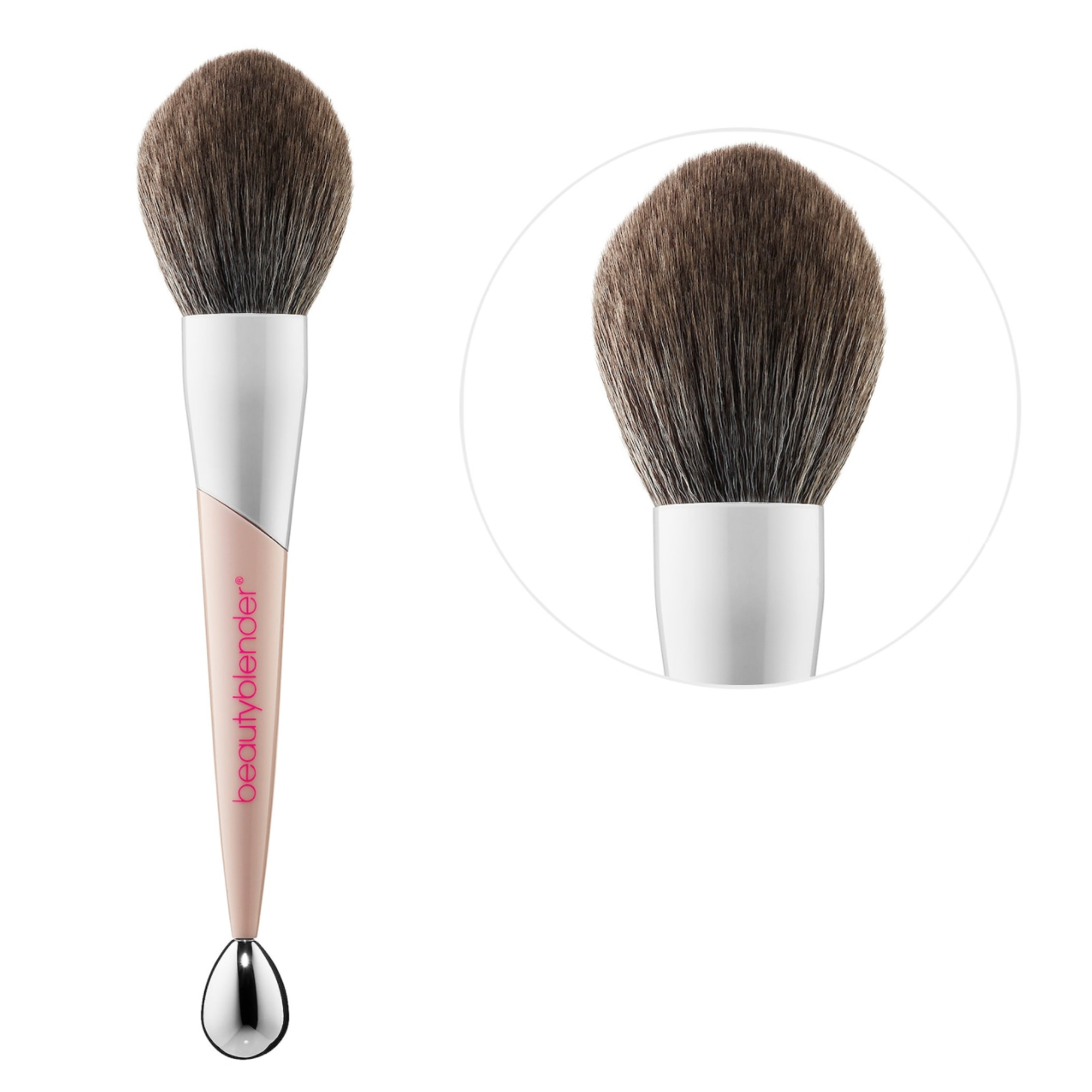 beautyblender Big Boss Powder Brush & Cooling Roller
$60
Shop it
Sephora
 This high quality bronzer brush has a feature that makes it stand out from the crowd—a cooling roller on the opposite side of the brush, which when glided over areas like the jawline and cheekbones, depuffs and defines. We love how fluffy the brush is, as it allows for a perfect all-over and natural-looking bronzed look.
4. Best makeup brush for blush: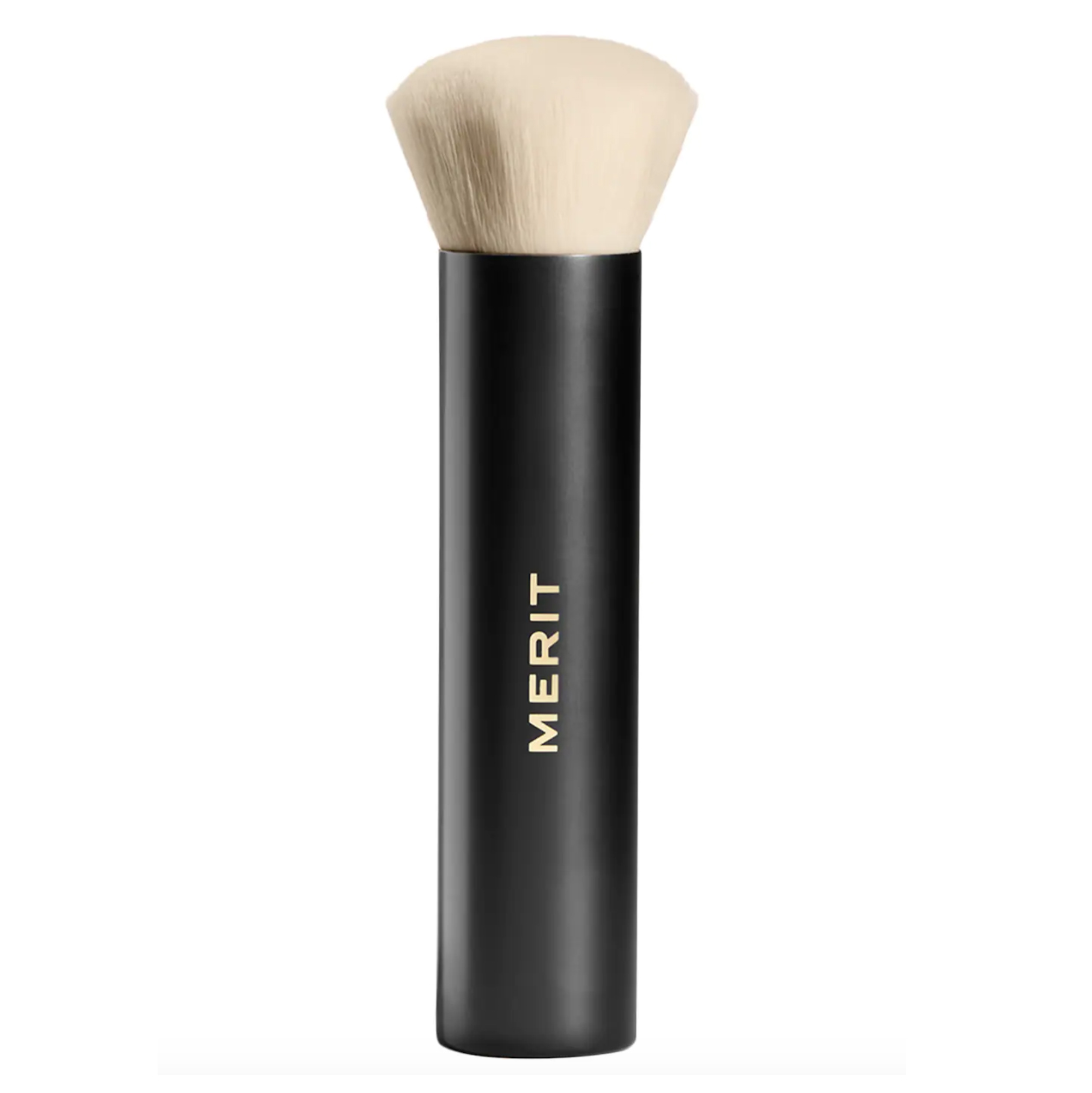 MERIT Brush No. 1 Tapered Blending Brush
$30
Shop it
Sephora
These densely packed bristles work well for applying and blending both powder and cream blushes. A natural-looking sun-kissed glow never looked so good.
5. Best makeup brush for contouring: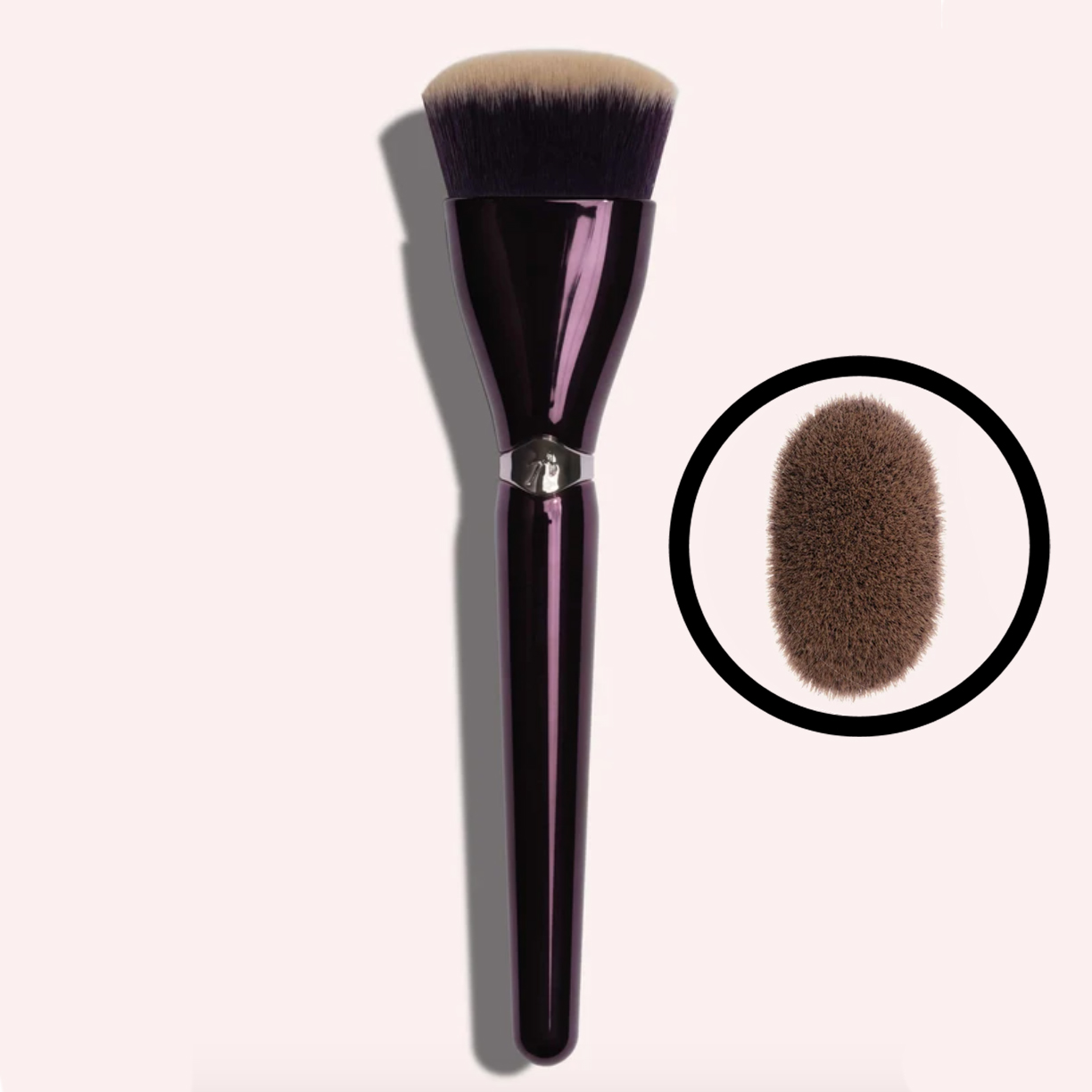 Anisa Buffing Bronzer Brush
$34
Shop it
Anisa
If you're looking to create sky-high cheekbones and blend your contour to perfection, look no farther than this brush. The dense yet flexible fibers work to buff product into the skin, and the oval head makes angling your makeup for hyper-precision easy.
6. Best makeup brush for liquid foundation: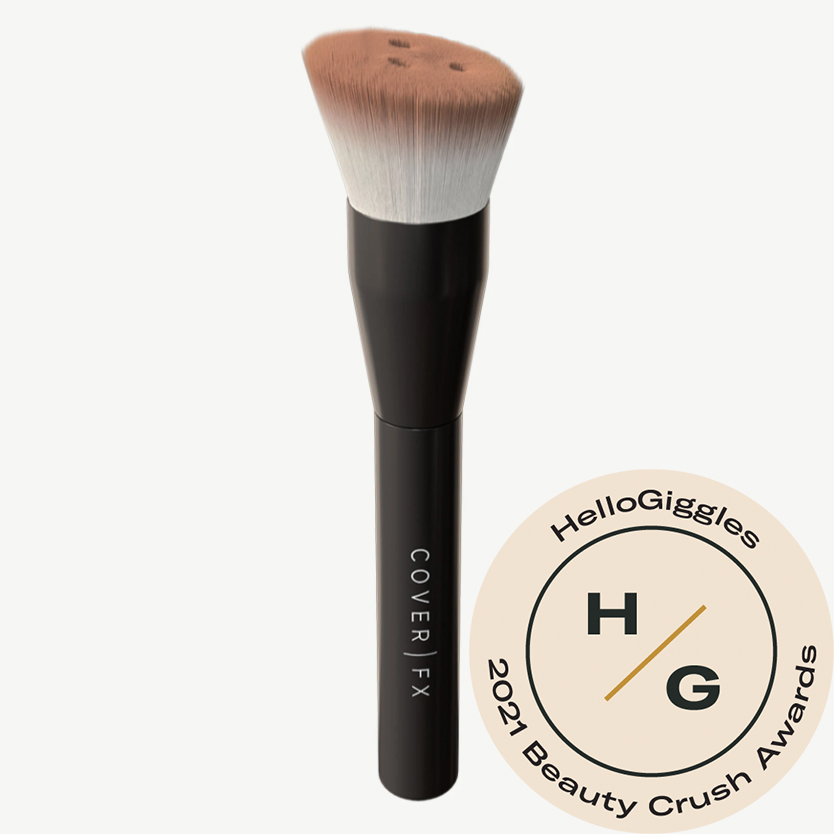 COVER FX Custom Application Brush
$39
Shop it
Ulta
"I've always loved mixing my skincare with my makeup for a natural-looking, French girl look, and this makeup brush makes doing that easier than ever," said one tester during our annual Beauty Crush Awards. The brush features three wells so you can add a dab of moisturizer, serum, or foundation directly to the bristles before blending them all in smoothly.
7. Best makeup brush for concealer: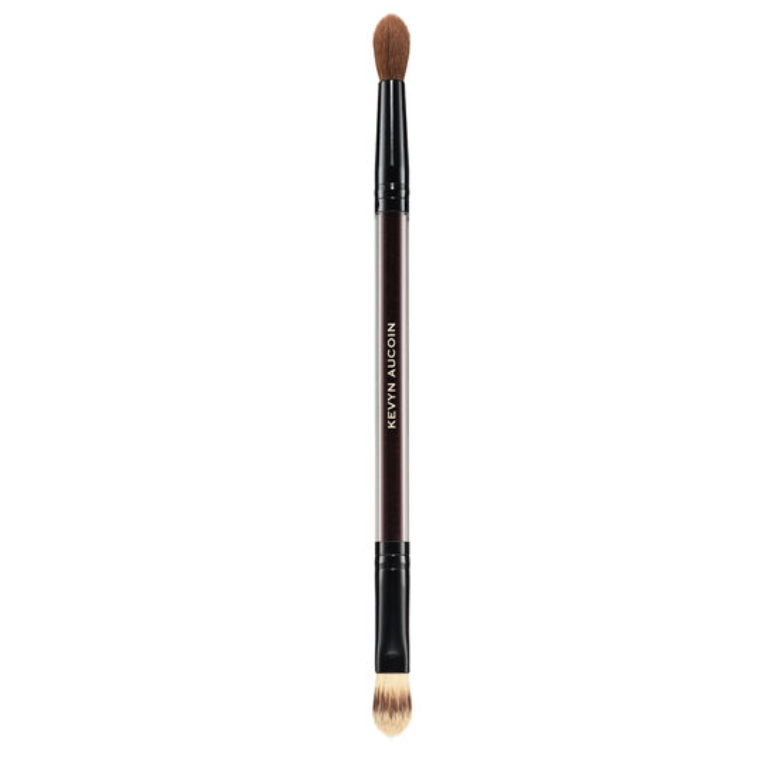 Kevyn Aucoin The Duet Concealer Brush
$32
Shop it
Space NK
For hard-to-reach areas around the eyes, look for a dual-ended brush that'll get into every corner and smoothly apply concealer so it looks smooth and natural, not cakey. The flat, rounded tip on this brush is perfect for application while the soft, domed side helps to diffuse concealer so it melts in and blends with the rest of your skin.
8. Best makeup brush for highlighter: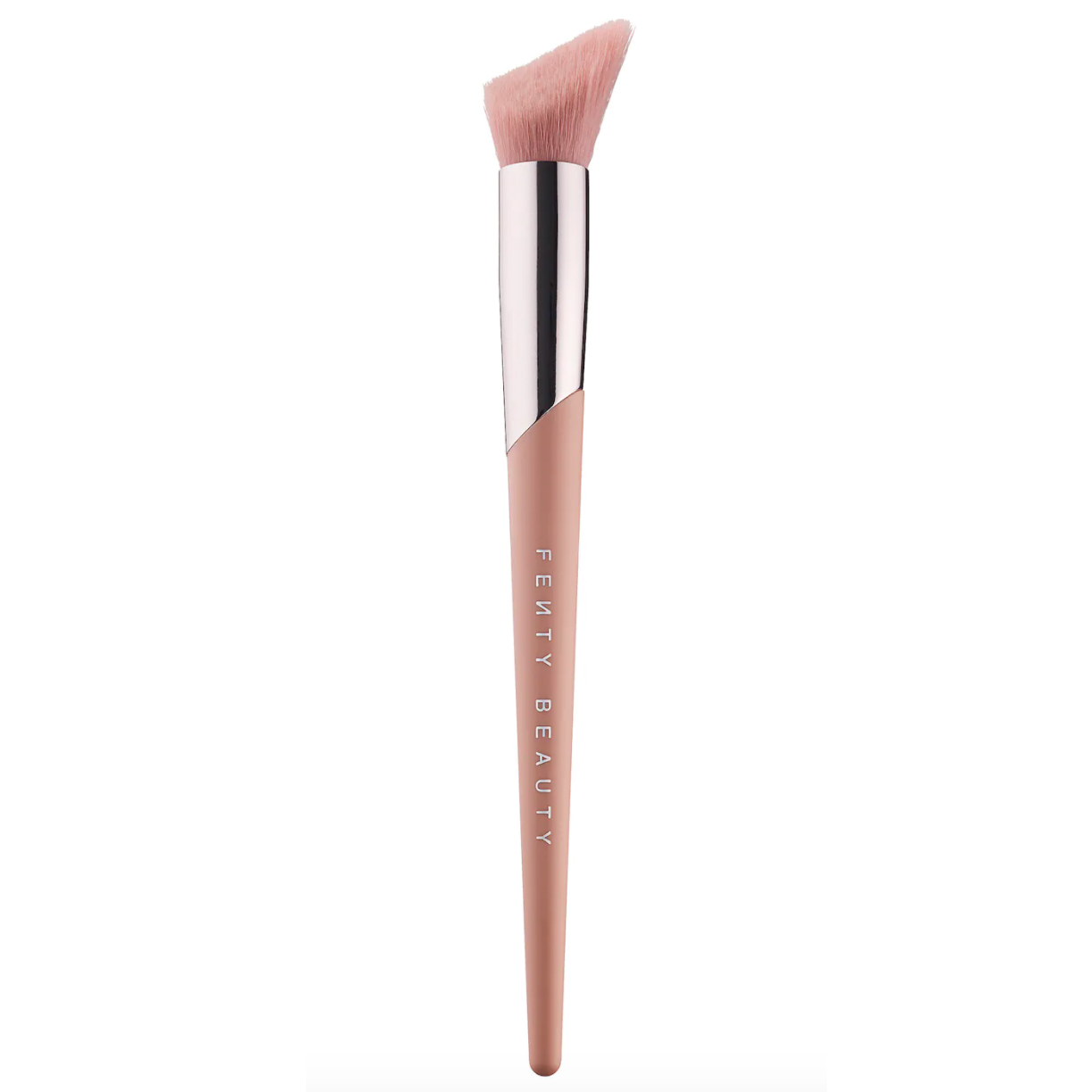 FENTY BEAUTY by Rihanna Cheek-Hugging Highlight Brush 120
$32
Shop it
Sephora
Target exactly where you want mega-glow with the help of this angled brush. The curved shape of the bristles allow you to pick and choose the best highlighter placement for your face shape.
9. Best makeup brush for setting powder: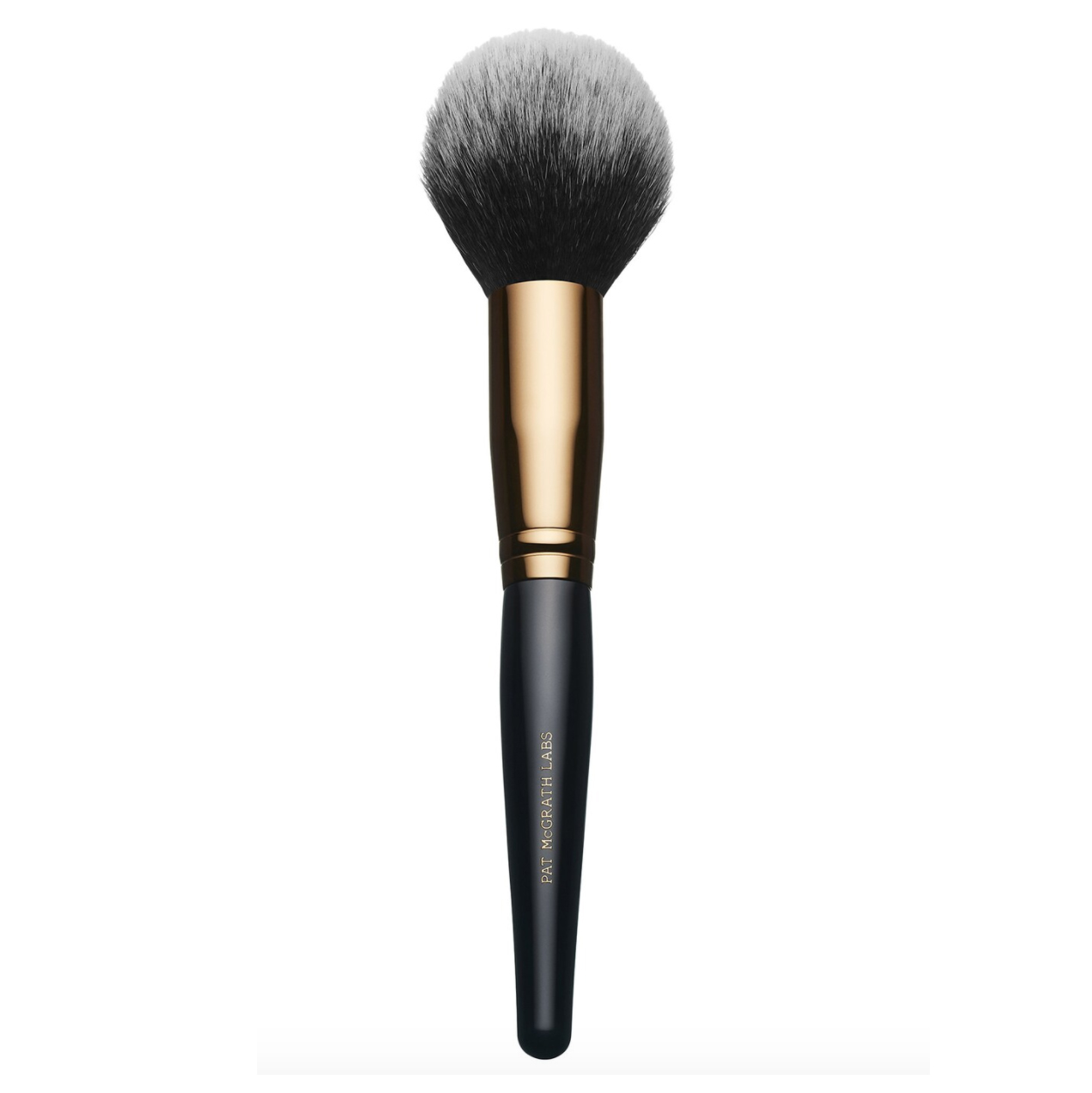 PAT McGRATH LABS Skin Fetish: Sublime Perfection Powder Brush
$58
Shop it
Sephora
When you spend a decent amount of time on your makeup, you want it to stay put. Enter: setting powders. But first, you need a super-fluffy brush to help spread it evenly and gently across your freshly done-up face. A few swipes of this brush over your face and your powder will be set for hours.
10. Best makeup brush for eyebrows:
Anastasia Beverly Hills Brush #20
$18
Shop it
Sephora
We understand #browgoals, and this brush will help you get there. This brush comes with a spoolie end to brush hairs upward for that soap brow look. But more importantly, we like that the brush is straight-cut as it helps define a clean, even-shaped brow.
11. Best makeup brush for gel eyeliner:
Laura Mercier Angled Eyeliner Brush
$24
Shop it
Nordstrom
For a super-sharp cat-eye look, dip this brush into your gel eyeliner, draw a thin line across the top lid, and flick up at the outer corners of the eyes. The angled tip helps you get in close to the lid so you can get the liner right up against your lashes.
12. Best makeup brush for eyeshadow application:
MAC 239 Synthetic Eye Shader Brush
$28
Shop it
Ulta
With eyeshadow, you want to make sure that you're getting the right amount and gently patting it on the lid for the best results. This soft, dense brush is perfect for that. Build or blend cream, powder, and liquid eyeshadows (and loose pigments) with this round-tipped brush.
13. Best makeup brush for blending eyeshadow: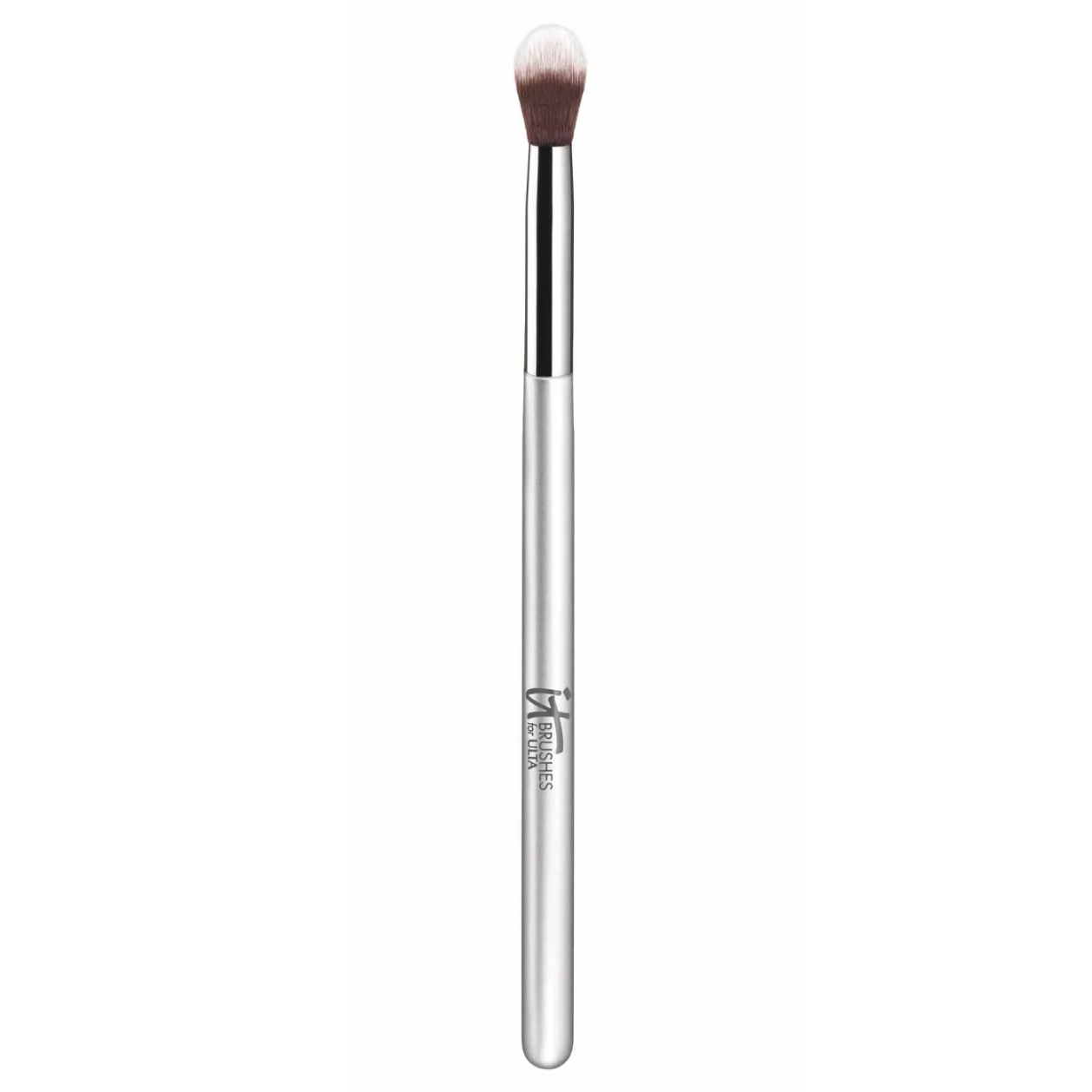 IT Cosmetics Airbrush Blending Crease Brush #105
$14
Shop it
Ulta
You need a fluffy eye makeup brush to create smokey eyes and any look that requires blending, and this one does the trick. The narrow, tapered head perfectly reaches into the creases of the eye and deposits just the right amount of eyeshadow to the lid.
14. Best makeup brush kit for eyeshadow:
Makeup by Mario Brushes By Mario: Artist Collection 1
Shop it
Makeup by Mario
If you're all about eye makeup and want to take your skills from amateur to expert, this brush set is a great investment. Whether you want to create precise lines and cut-creases or build bold, color-packed looks, this five-piece collection can be used for a variety of applications.