The 13 best love quotes from YA novels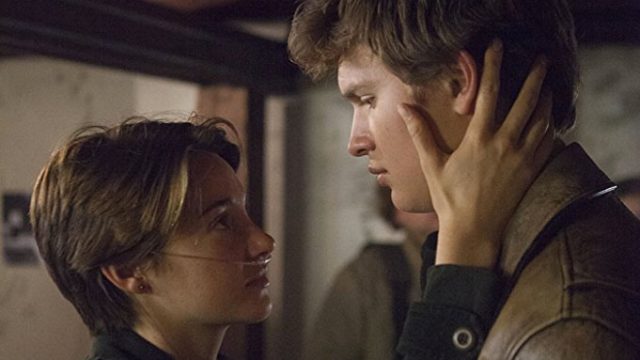 If the success of Twilight and The Fault in Our Stars has proven anything, it's that people of all ages love YA romance novels.
Who among us didn't swoon when Katniss chose Peeta over Gale? Young adult romances usually depict the first time the hero/heroine ever falls in love, and it coincides with the most intense experience of that character's life. As a result, some of the best love quotes of all time can be found in the pages of YA novels — and no deciphering of iambic pentameter is needed to appreciate them. Below are some of our favorites.
1The Fault in Our Stars
"'I'm in love with you,' he said quietly.
'Augustus,' I said.
'I am,' he said. He was staring at me, and I could see the corners of his eyes crinkling. 'I'm in love with you, and I'm not in the business of denying myself the simple pleasure of saying true things. I'm in love with you, and I know that love is just a shout into the void, and that oblivion is inevitable, and that we're all doomed and that there will come a day when all our labor has been returned to dust, and I know the sun will swallow the only earth we'll ever have, and I am in love with you.'"
― John Green
2Hunger Games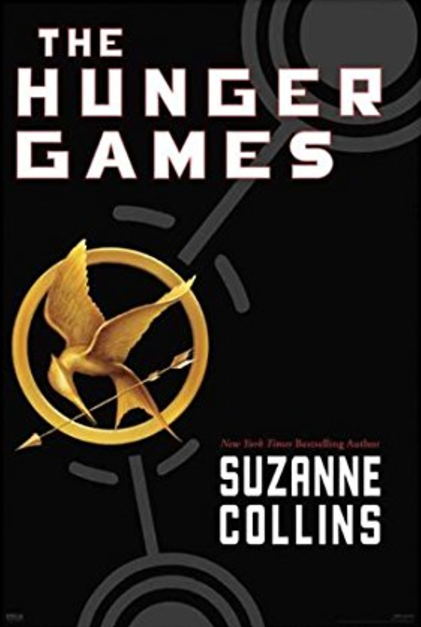 "This is the first kiss that we're both fully aware of. Neither of us hobbled by sickness or pain or simply unconscious. Our lips neither burning with fever or icy cold. This is the first kiss where I actually feel stirring inside my chest. Warm and curious. This is the first kiss that makes me want another."
― Suzanne Collins
3To All The Boys I've Loved Before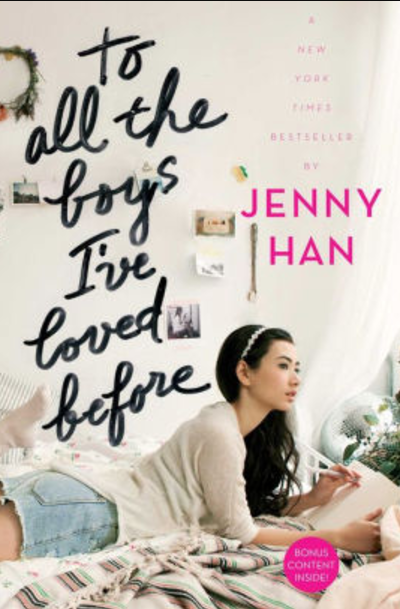 "Love is scary: it changes; it can go away. That's the part of the risk. I don't want to be scared anymore."
― Jenny Han
4Anne of Avonlea
"Perhaps, after all, romance did not come into one's life with pomp and blare, like a gay knight riding down; perhaps it crept to one's side like an old friend through quiet ways; perhaps…perhaps…love unfolded naturally out of a beautiful friendship, as a golden-hearted rose slipping from its green sheath."
― L.M. Montgomery
5Wicked Lovely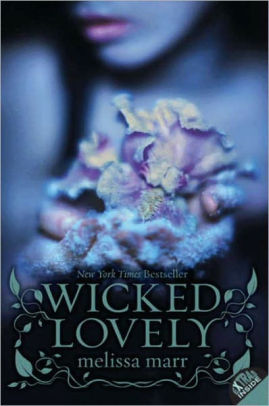 "Keenan was staring at her, too intently for comfort.
'I don't know why certain people shine for others. I don't know why you and not someone else.'
He gently pulled her forward and whispered, 'But it's you I think of when I wake each morning. It's your face in my dreams.'
Aislinn swallowed. That would seem odd even if he were normal. And he wasn't. What he was-unfotunately-was completely serious."
― Melissa Marr
6Anna and the French Kiss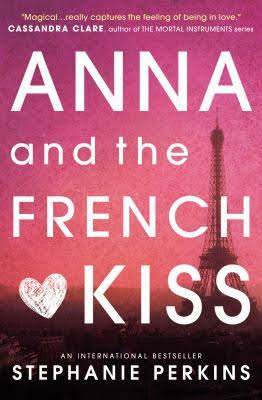 "It's a physical sickness. Etienne. How much I love him.
I love Etienne.
I love it when he cocks an eyebrow whenever I say something he finds clever or amusing. I love listening to his boots clomp across my bedroom ceiling. I love that the accent over his first name is called an acute accent, and that he has a cute accent.
I love that.
I love sitting beside him in physics. Brushing against him during lands. His messy handwriting on our worksheets. I love handing him his backpack when class is over,because then my fingers smell like him for the next ten minutes. And when Amanda says something lame, and he seeks me out to exchange an eye roll-I love that,too. I love his boyish laugh and his wrinkled shirts and his ridiculous knitted hat. I love his large brown eyes,and the way he bites his nails,and I love his hair so much I could die.
There's only one thing I don't love about him. Her.
― Stephanie Perkins
7Divergent
"'I have something I need to tell you,' he says. I run my fingers along the tendons in his hands and look back at him. 'I might be in love with you.' He smiles a little. 'I'm waiting until I'm sure to tell you, though.'
'That's sensible of you,' I say, smiling too. 'We should find some paper so you can make a list or a chart or something.'
I feel his laughter against my side, his nose sliding along my jaw, his lips pressing my ear.
'Maybe I'm already sure,' he says, 'and I just don't want to frighten you.'
I laugh a little. 'Then you should know better."'
'Fine,' he says. 'Then I love you.'"
― Veronica Roth
8Eleanor & Park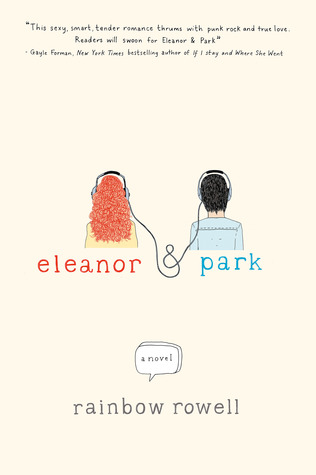 "'I don't like you, Park,' she said, sounding for a second like she actually meant it. 'I…' – her voice nearly disappeared – 'think I live for you.'
He closed his eyes and pressed his head back into his pillow.
'I don't think I even breathe when we're not together,' she whispered. 'Which means, when I see you on Monday morning, it's been like sixty hours since I've taken a breath. That's probably why I'm so crabby, and why I snap at you. All I do when we're apart is think about you, and all I do when we're together is panic. Because every second feels so important. And because I'm so out of control, I can't help myself. I'm not even mine anymore, I'm yours, and what if you decide that you don't want me? How could you want me like I want you?'
He was quiet. He wanted everything she'd just said to be the last thing he heard. He wanted to fall asleep with 'I want you' in his ears."
― Rainbow Rowell
9If I Stay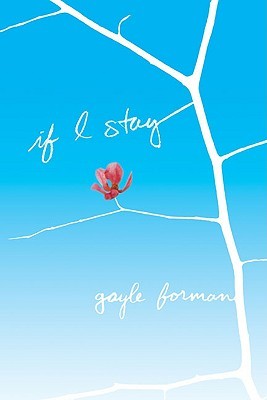 "Love, it never dies. It never goes away, it never fades, so long as you hang on to it. Love can make you immortal."
― Gayle Forman
10Eclipse
"'Do you really have any idea how important you are to me? Any concept at all of how much I love you?' He pulled me tighter against his hard chest, tucking my head under his chin.
I pressed my lips against his snow-cold neck. 'I know how much I love you,' I answered.
'You compare one small tree to the entire forest.'
I rolled my eyes, but he couldn't see.
'Impossible.'
― Stephenie Meyer
11Delirium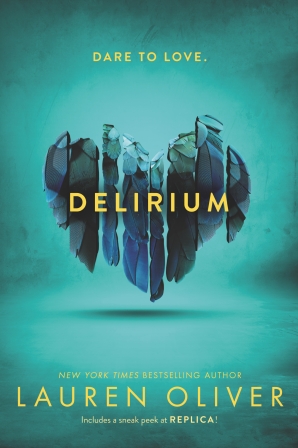 "Love: a single word, a wispy thing, a word no bigger or longer than an edge. That's what it is: an edge; a razor. It draws up through the center of your life, cutting everything in two. Before and after. The rest of the world falls away on either side."
― Lauren Oliver
12Anne of the Island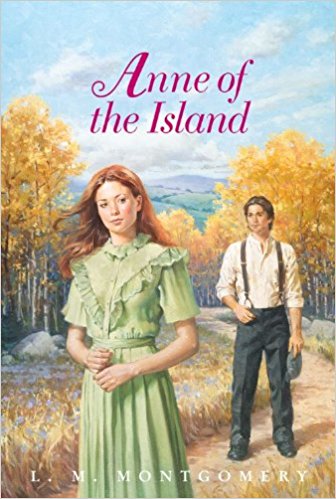 "You don't know love when you see it. You've tricked something out with your imagination that you think love, and you expect the real thing to look like that."
― L.M. Montgomery
13The Perks of Being a Wallflower
"We accept the love we think we deserve."
― Stephen Chbosky