These 9 Loungewear Sets Are Begging to be Slept In
Cozy is the name of the game.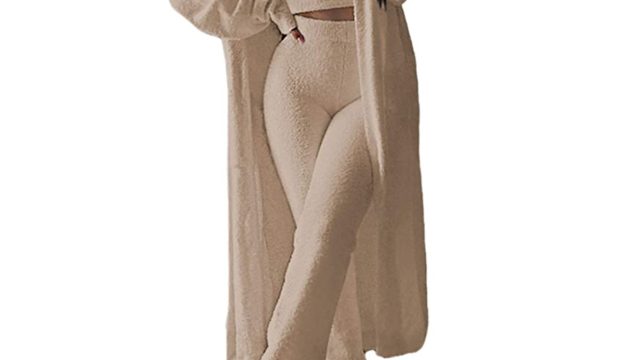 Whether you're looking to up your game and try out new loungewear trends or you're planning on sticking to your beloved tie-dye looks, let's be real: you're going to be wearing comfy clothes for the foreseeable future, and so are we. We're not mad about it, TBH, but we do need to refresh our wardrobes and bring new loungewear sets into our life. ("Treat yo self" is our 2021 motto.)
From modern necklines and Kardashian-inspired looks to outfits perfect for lounging by the beach or watching sports, these are the best loungewear sets we're shopping right now.
1. Earthy Tones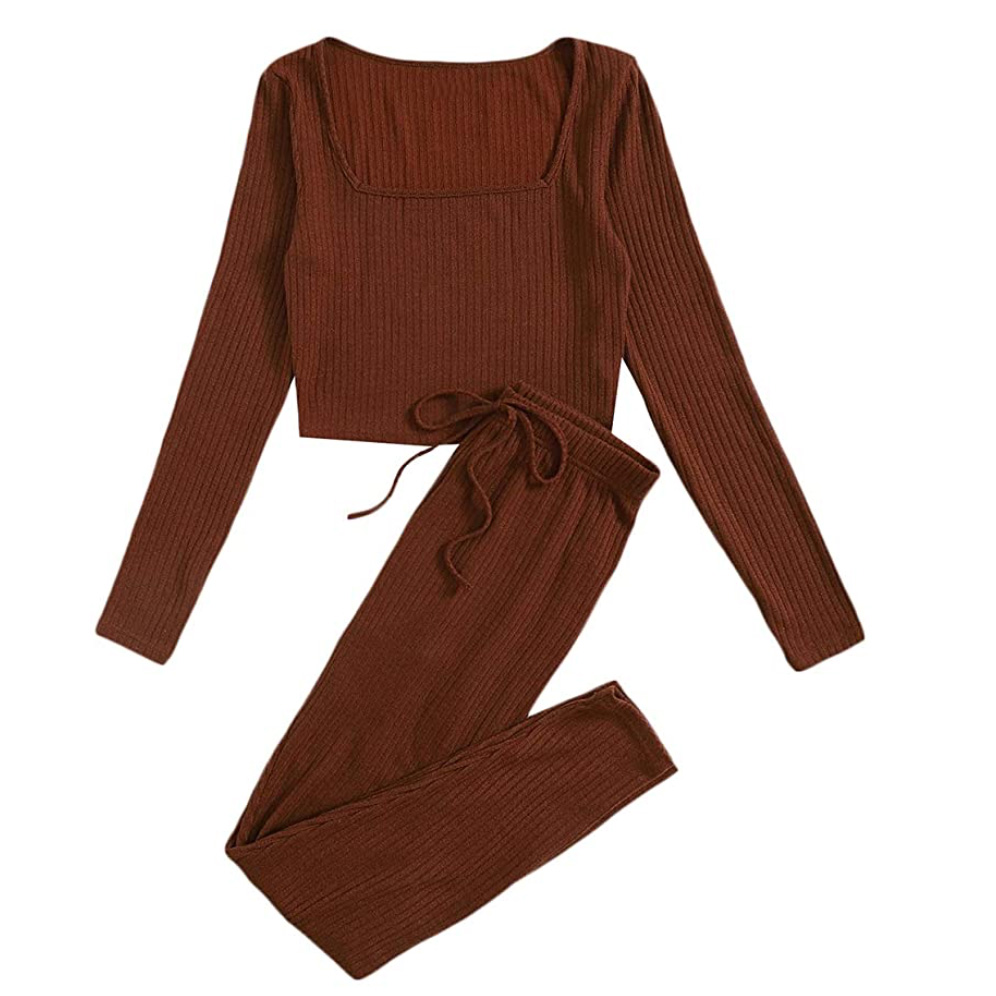 ROMWE Casual 2-Piece
Shop it
Amazon
This loungewear set had been sitting in my Amazon shopping bag for a month before I finally pulled the trigger, but I'm so glad I did. The square neckline makes the top feel a little more modern and put-together while still being incredibly comfy. I feel like I'm wearing pajamas, but on Zoom, I look like a fashionable business lady.
2. Beachside Vibes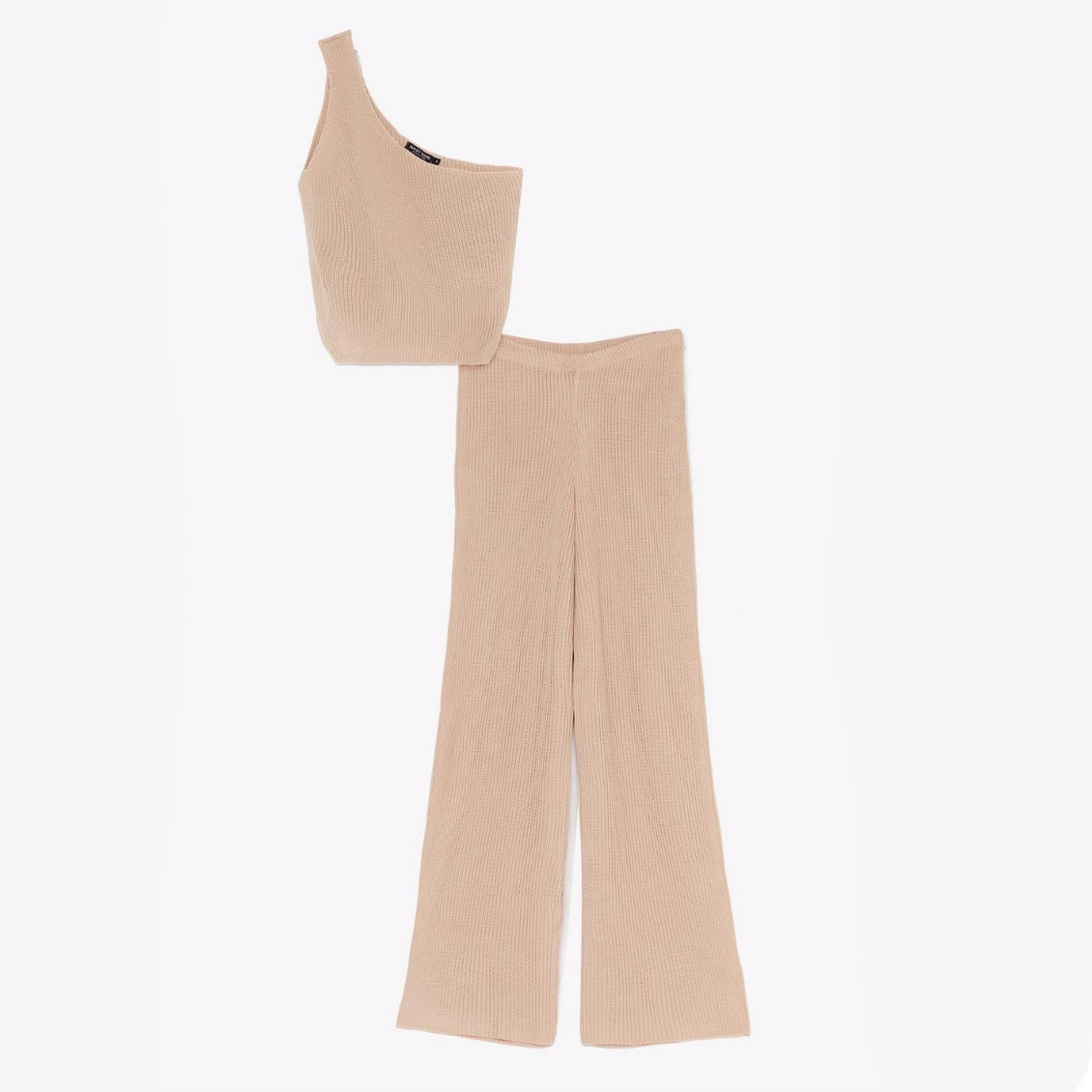 Nasty Gal One By One Shoulder Knitted Lounge Set
$$72
Shop it
Nasty Gal
Channel your "eternal summer" vibes with this one-shoulder set. The asymmetrical neckline is a fresh take on typical loungewear, and the high-waisted pants have a comfortable elastic.
3. Three-Piece Set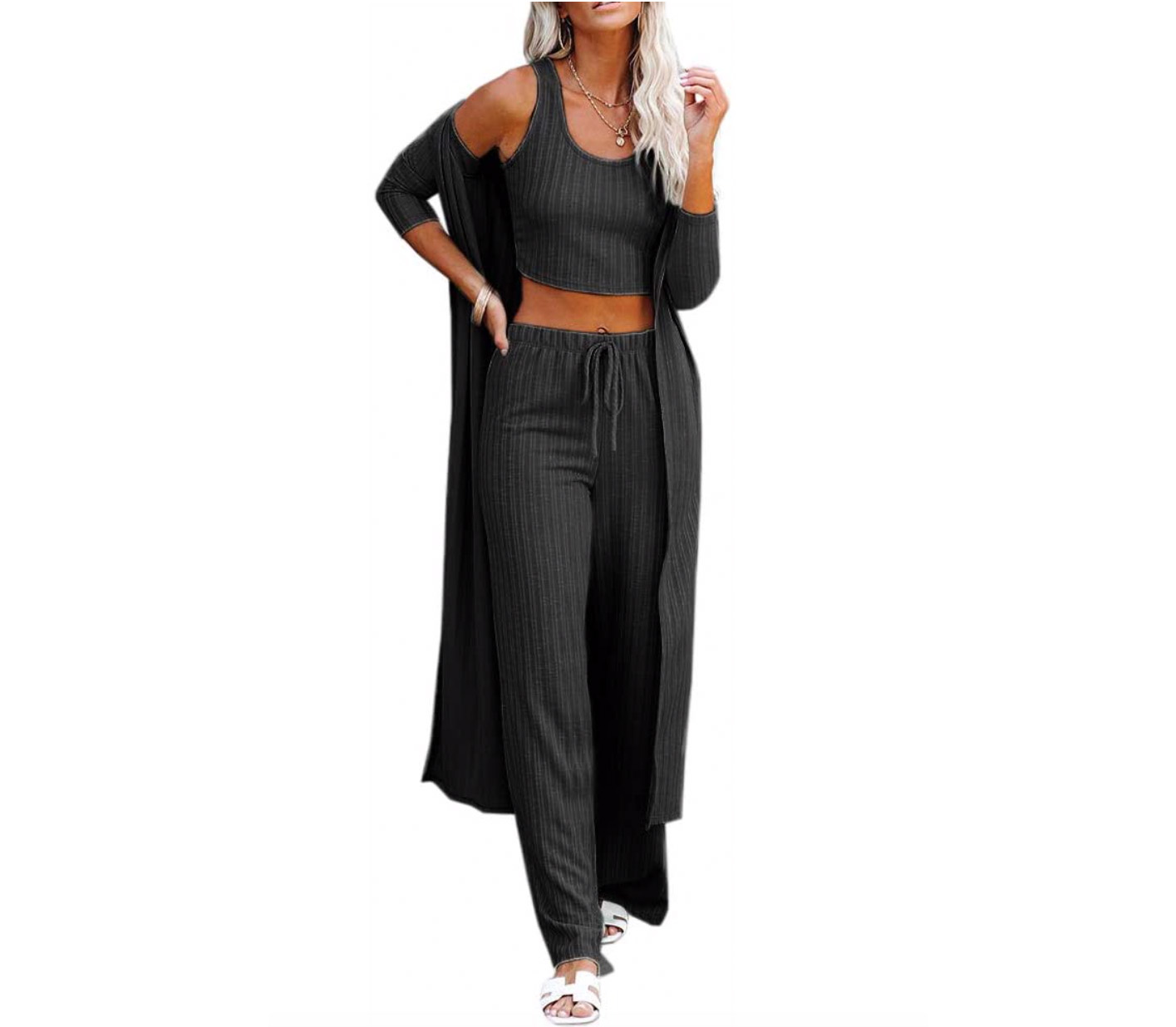 Fessceruna 3-Piece Loungewear Set
Shop it
Amazon
We love a monochrome moment, and this set fits the bill. It screams laid-back-cool-girl with the high-waisted pants, cropped top, and floor-sweeping cardigan. Use each piece together for a *lewk* or mix-and-match them with your existing wardrobe—you can't go wrong.
4. Regal Velvet
Free People Kit Kat Set
$$148
Shop it
Free People
An easy way to feel like royalty without being Kate Middleton is to dress as if you were a queen (#mood). In our humble opinion, velvet is the luxury fabric, so we've stocked up. This vivid set has a mood-boosting fuchsia color, too, so it'll make you feel Bridgerton-regal while brightening up your day.
5. Waffle Fabric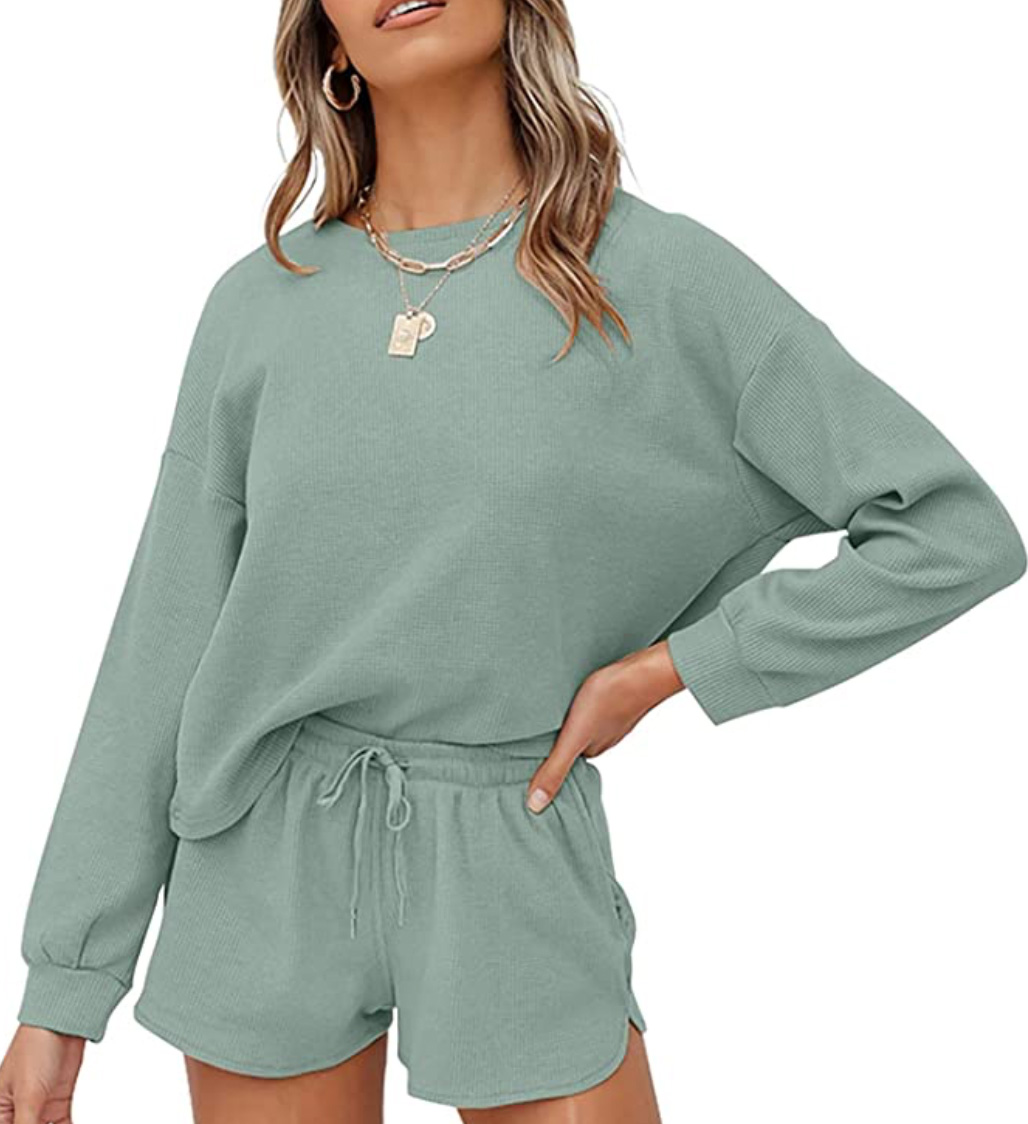 MEROKEETY Long-Sleeve Pajama Set
Shop it
Amazon
For those days where the temperature is a little higher, opt for a loungewear set featuring a pair of shorts. We love the soft waffle fabric these pieces are made of and the 18 colors that they're offered in.
6. Lazy-Groovy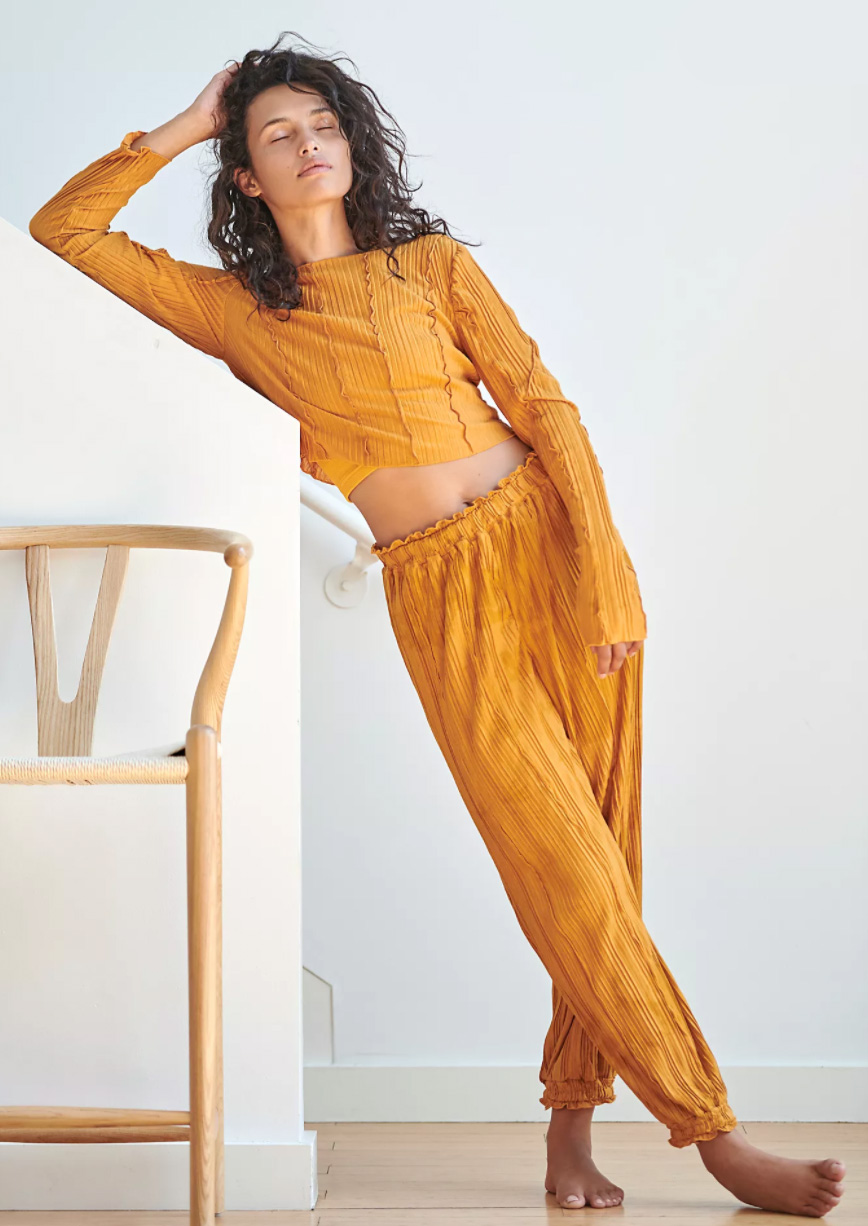 Free People Wavy Baby Set
$$148
Shop it
Free People
Carefree vibes are the name of the game, and this set gives us that and more. We love the texturized look and the vibrant sunset hue, and it's available in white if that aligns more with your aesthetic. It's super lightweight, airy, and a great layer piece, too.
7. Fuzzy 4 Lyfe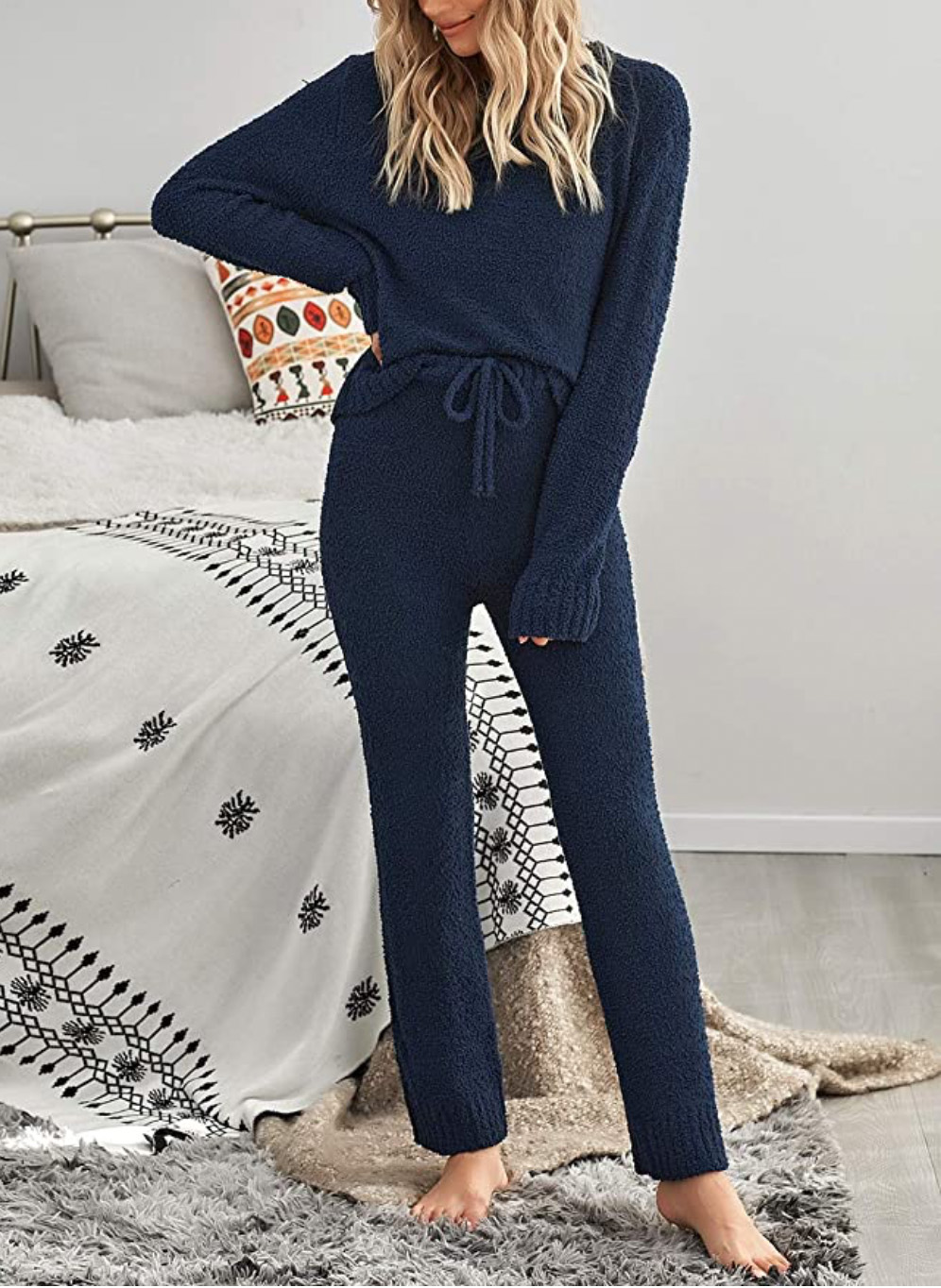 luvamia Fuzzy Casual Pajama Set
Shop it
Amazon
A cozy life is the best life, and this set will help make your dreams a reality. Available in navy (pictured here), grey, blue, and beige, this set is offered in the most basic neutrals that'll always fit your mood.
8. Courtside-Cool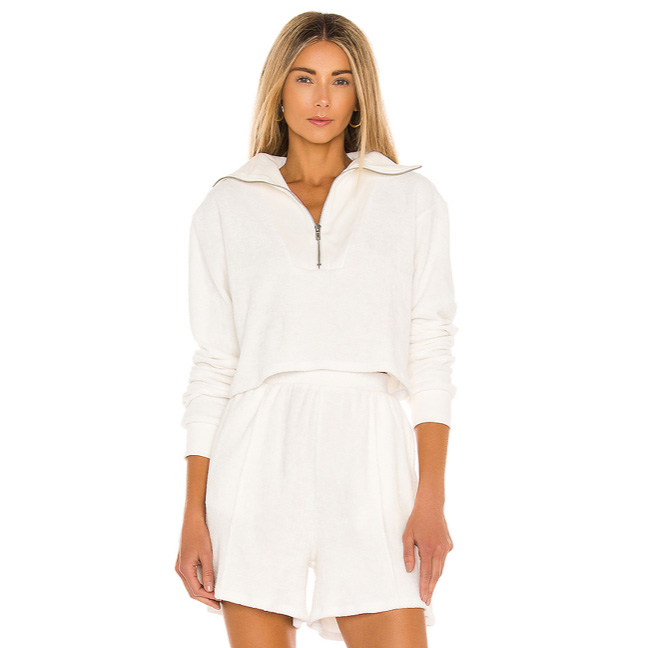 LOVERS + FRIENDS Jersey
$$120
Shop it
REVOLVE
Whether you're lounging at home eating snacks or watching a tennis match, you'll look cool AF in this set. We love the high-waisted baggy shorts that fall just right and the half-zip top that can be used for a plethora of occasions. Trust us, you'll wear this set over and over again.
9. SKIMS Dupe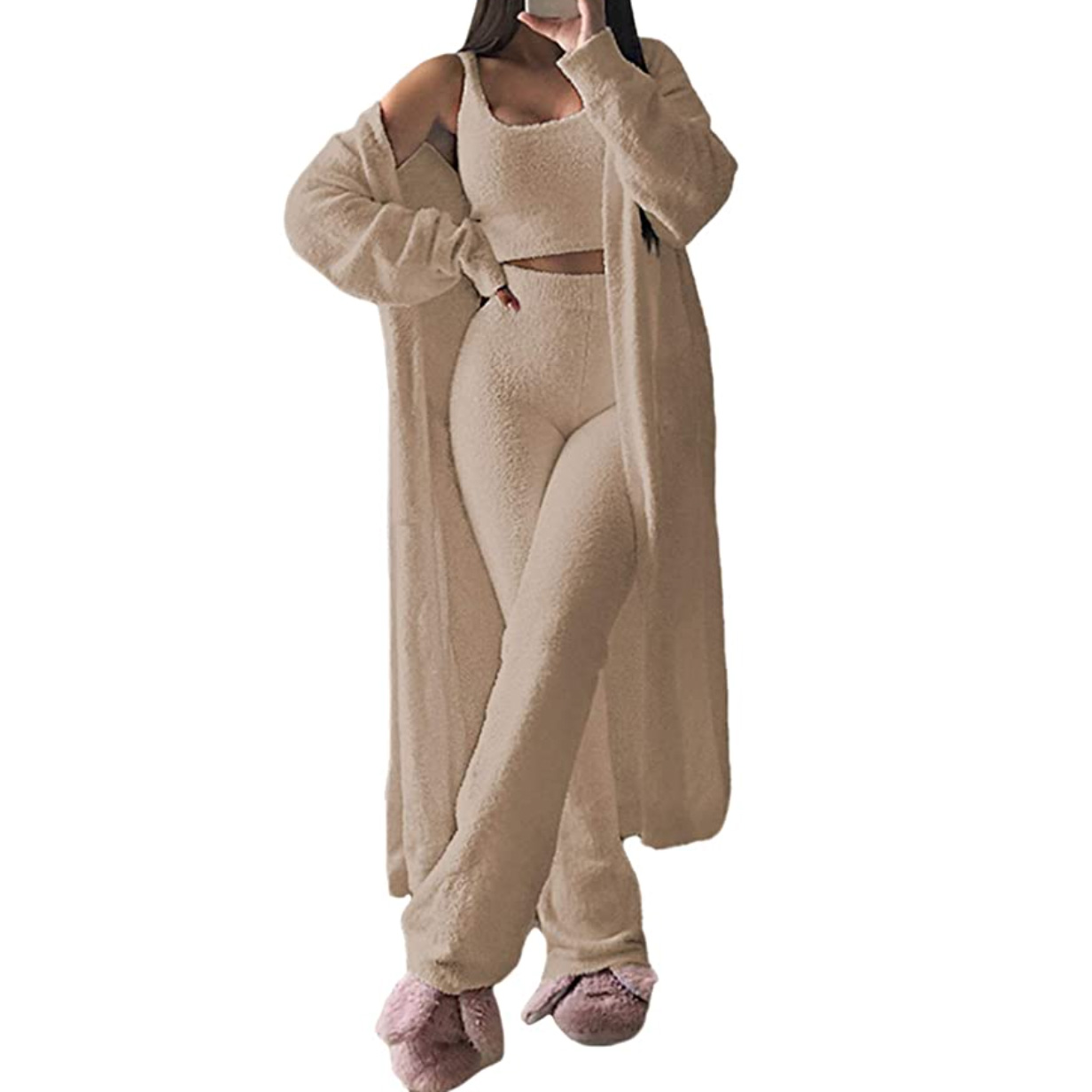 VanJump 3-Piece Lounge Set
Shop it
Amazon
Want to live a Kardashian lifestyle but don't have a Kardashian budget? We got you. This three-piece set looks like something straight out of Kim's SKIMS brand yet costs a fraction of the price. Snuggle up with this super fluffy set that comes in 14 colors—you're sure to find something you love.