These 10 Liquid Eyeliners Will Give You the Sharpest Cat-Eyes Ever
Get ready to create your fiercest makeup looks yet.
Finding the best beauty products has never been easier thanks to this weekly curated list—Pia's Picks. As the Senior Beauty Editor at HelloGiggles, I test and examine the latest skincare, makeup, hair, and nail products, so I can confidently recommend the best ones to you.
As far as beauty essentials go, liquid eyeliners are way up there on the list of must-have products. They've become a makeup staple in every beauty guru's vanity, and with good reason. Unlike pencil or gel eyeliners, liquid ones are lightweight, highly pigmented, and long-wear, and they help create sleek eye makeup looks. However, not all liquid eyeliners are created equal, as anyone who's bought a dry or runny formula will tell you.
Some liquid eyeliners have waterproof formulas, while others come in a wide range of colors, and some are double-duty. With so many on the market, it's hard to know which ones will work and which ones will disappoint, so we rounded up 10 of the best liquid eyeliners for you to choose from. These are the eyeliners that we and our experts have tried and recommend, and we hope you'll love them too.
1. Best Budget Liquid Eyeliner: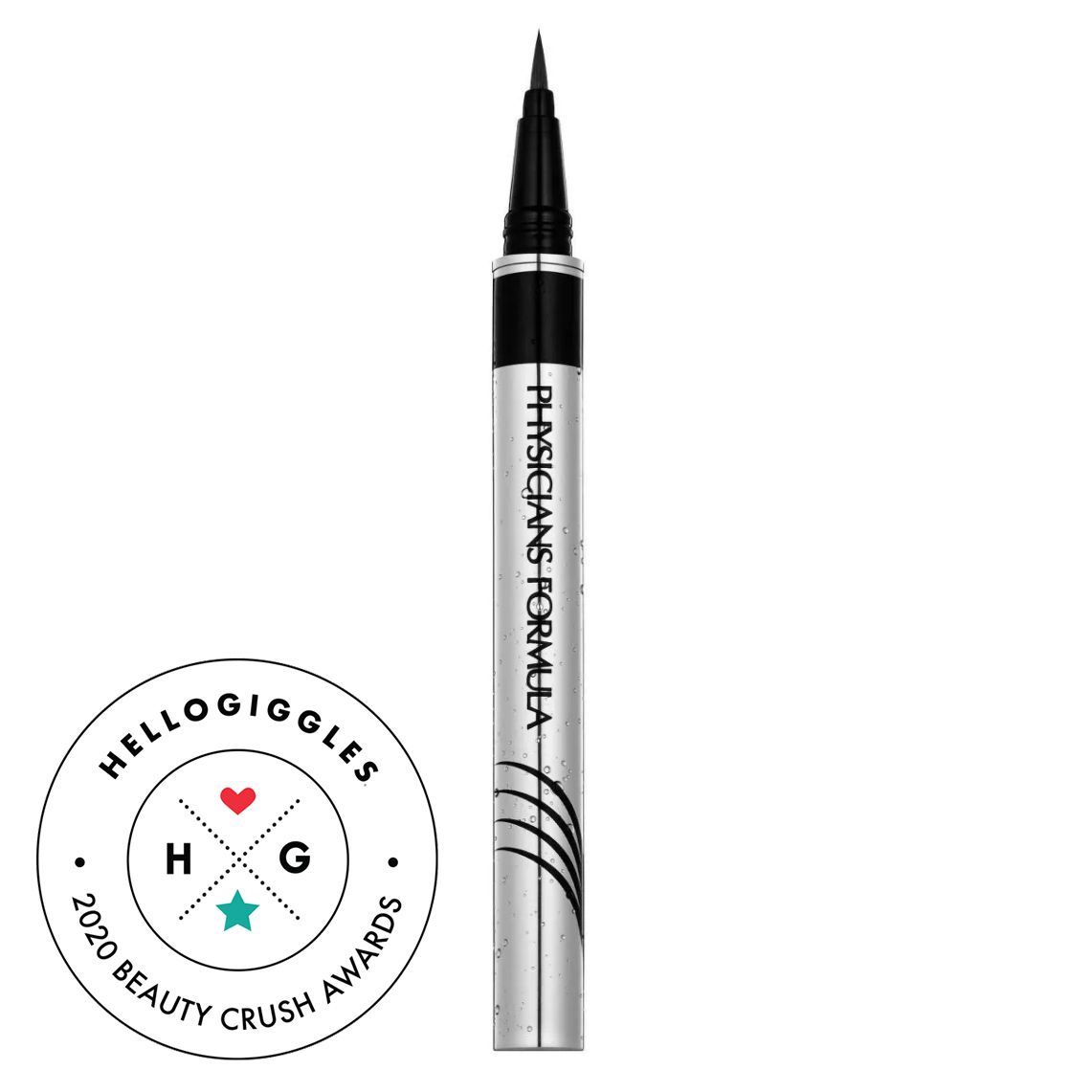 Physicians Formula Eye Booster Waterproof Ultra Fine Liquid Eyeliner
$$6.89
Shop it
Ulta
The ultra-fine tip of this liquid liner makes creating a razor-sharp cat-eye so much easier. During the testing period for our 2020 Beauty Crush Awards, one tester, who says she always sheds a few tears when it's cold outside, said that this liner "didn't smudge or budge" when she used it, and praised its waterproof formula.
2. Expert-Recommended Liquid Eyeliner:
MAC Cosmetics Boot Black
$$18.70
Shop it
Nordstrom
This recommendation comes to us from Joy Fennell, a Manhattan-based makeup artist and founder of the All Black Everything Summit. "The brush is fine enough to do a really thin line or go extremely dramatic," she says. Additionally, she points out that the formula is very highly pigmented and black, so one layer is all you'll need to create your look.
3. Best Liquid Eyeliner For Beginners: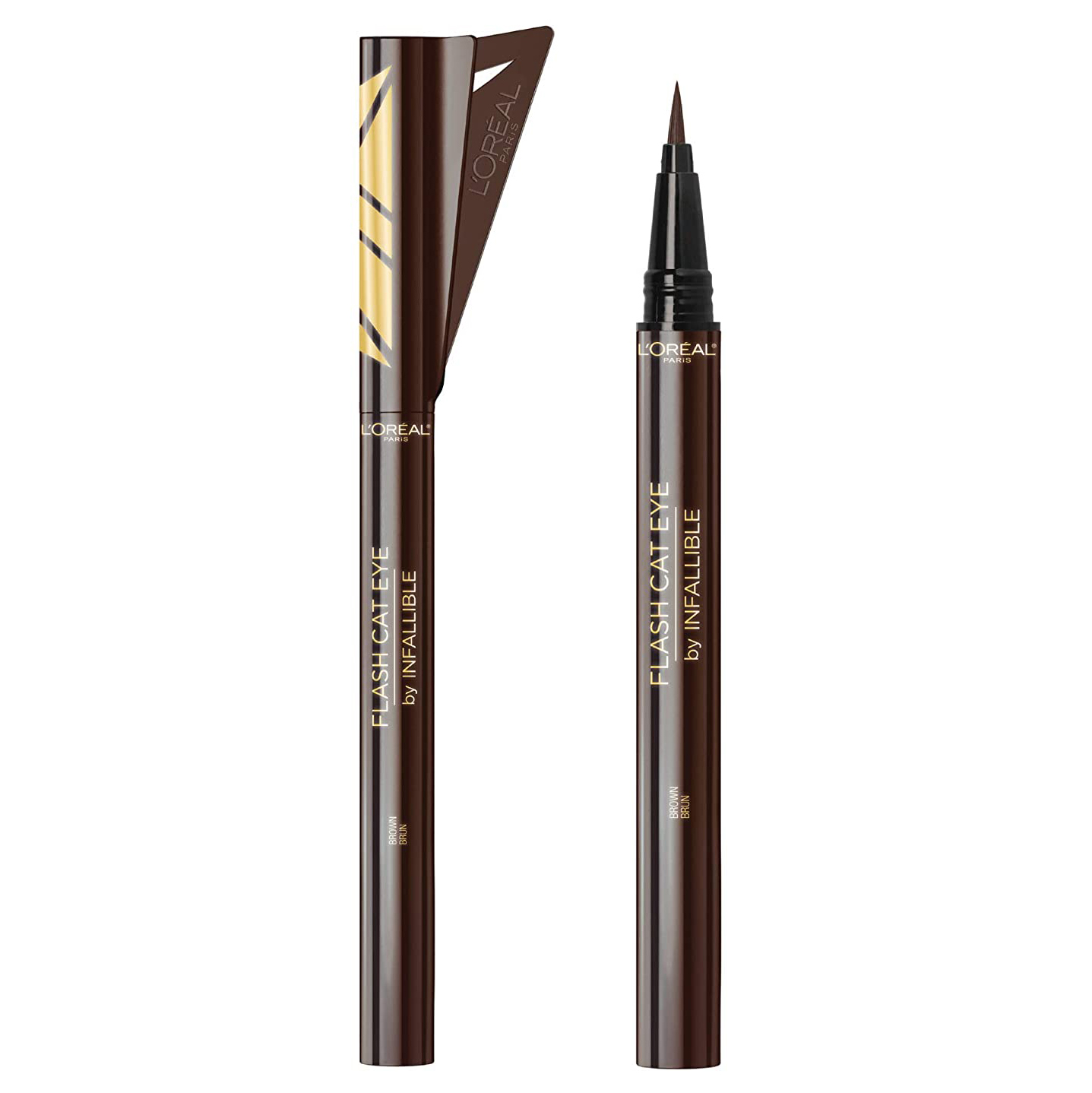 L'Oréal Paris Flash Cat Eye by Infallible
Shop it
Amazon
We know that creating a straight, symmetrical, and pointy cat-eye can be hard to accomplish, which is why this eyeliner is such a godsend. On the tip, it has a detachable stencil that you can place on the outer corner of your eye to use as a guide. And you see that small, negative space at the top? That's where you can create the flick. Just place it at the tip of your existing liner and fill it in, then repeat on the side.
4. Best Liquid Eyeliner for Oily Lids: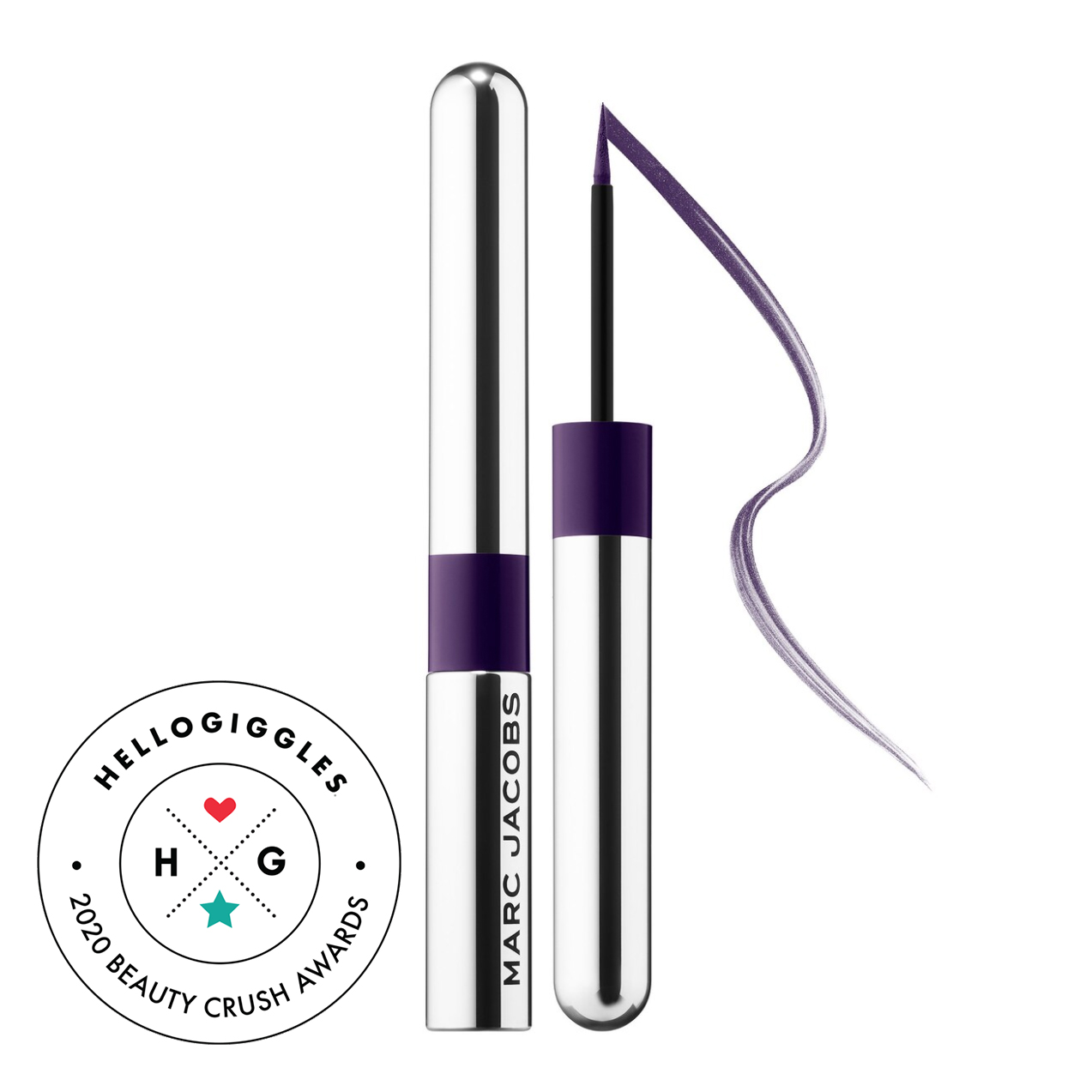 Marc Jacobs Beauty Highliner Waterproof Liquid-Gel Eyeliner
$$27
Shop it
Sephora
During the testing for our 2020 Beauty Crush Awards, one tester with oily lids reported that unlike other eyeliners that ran down her face, this one stayed put after a night of dancing and even withstood the shower (it comes off with an oil-based cleanser). It's available in 12 shades in both high shine and metallic finishes that range from classic browns and blacks to eccentric pinks and yellows.
5. Best Luxury Liquid Eyeliner: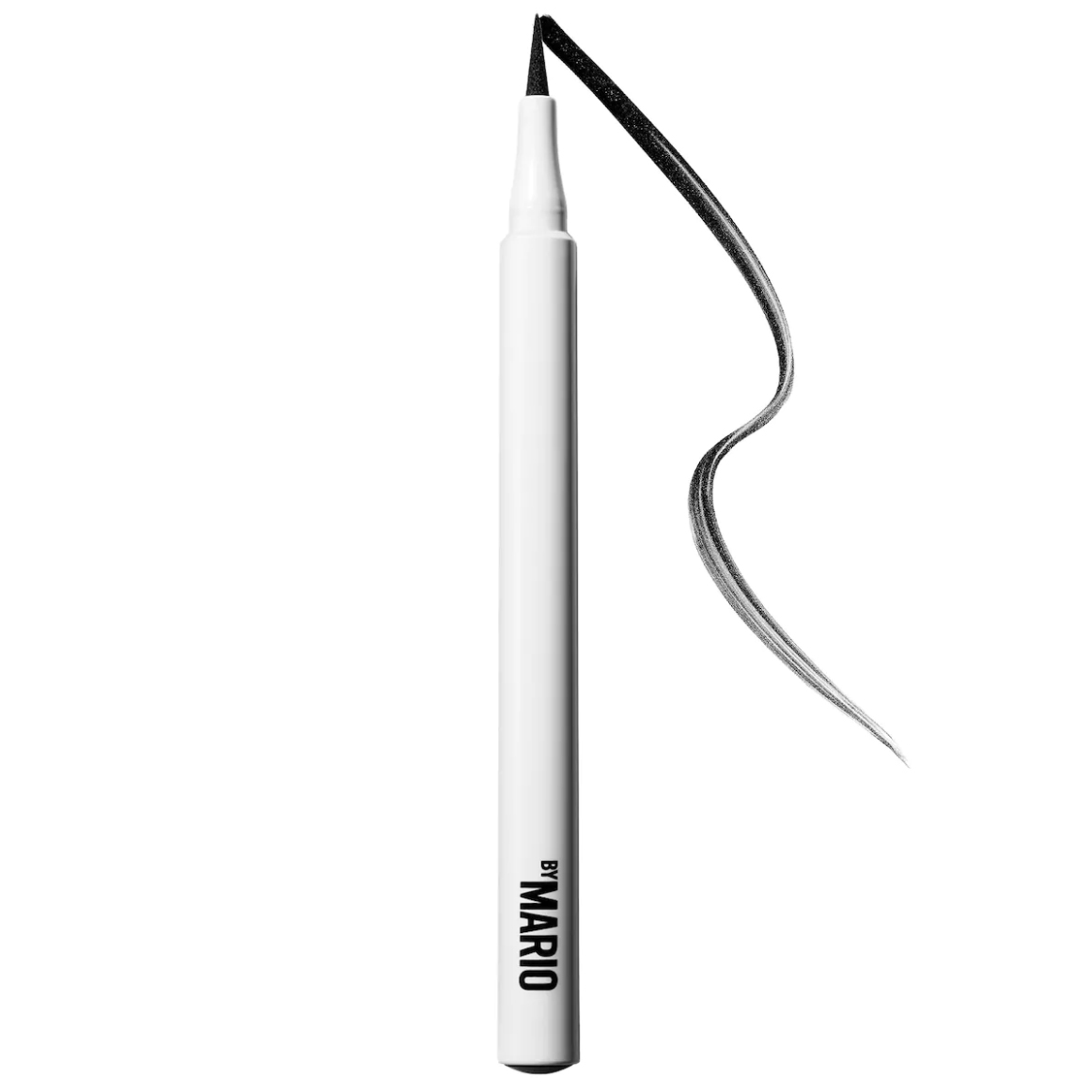 Makeup by Mario Master Mattes Liquid Eyeliner
$$22
Shop it
Sephora
Kim Kardashian's makeup artist, Mario Dedivanovic, recently launched his own makeup line, and the products are A+. Amongst our favorites is this matte liquid eyeliner, which is highly pigmented, super long-wear, and is easy to use thanks to its flexible felt tip. Plus, it's incredibly smudge-proof, so you won't need to worry about accidentally messing up your eyeliner if you get an itch.
6. Best Double-Duty Liquid Eyeliner:
Tarte Double Take Liquid Eyeliner
$$15
Shop it
Tarte Cosmetics
We know that there are benefits to using both liquid and pencil eyeliners, so instead of buying two separate products, why not buy just one? This product features a liquid liner on one end and a retractable pencil on the other, and at the reasonable price of $15, you're really getting a bang for your buck.
7. Best Waterproof Liquid Eyeliner:
KVD Vegan Beauty Tattoo Liner
$$21
Shop it
Sephora
In 2018, this liquid eyeliner went viral after a woman posted a selfie of herself after a car crash (don't worry, she's okay) in which she had cried off her mascara but her eyeliner was as sharp and intact as ever. "My mascara was running down my face from crying and all other products had been wiped off in the transfer to the hospital. But not my tattoo eyeliner," she wrote on the brand's website. Now, if that doesn't convince you that this liquid eyeliner is the real deal, we don't know what will.
8. Fan-Favorite Liquid Eyeliner:
Stila Stay All Day Waterproof Liquid Eyeliner
$$22
Shop it
Sephora
This liquid liner is loved by makeup gurus and beauty vloggers for its top-notch formula and pointy felt tip applicator that allows for super-sharp cat-eyes. Buy it in one of six shades that range from pitch black to smoky charcoal.
9. Best Clean Liquid Eyeliner: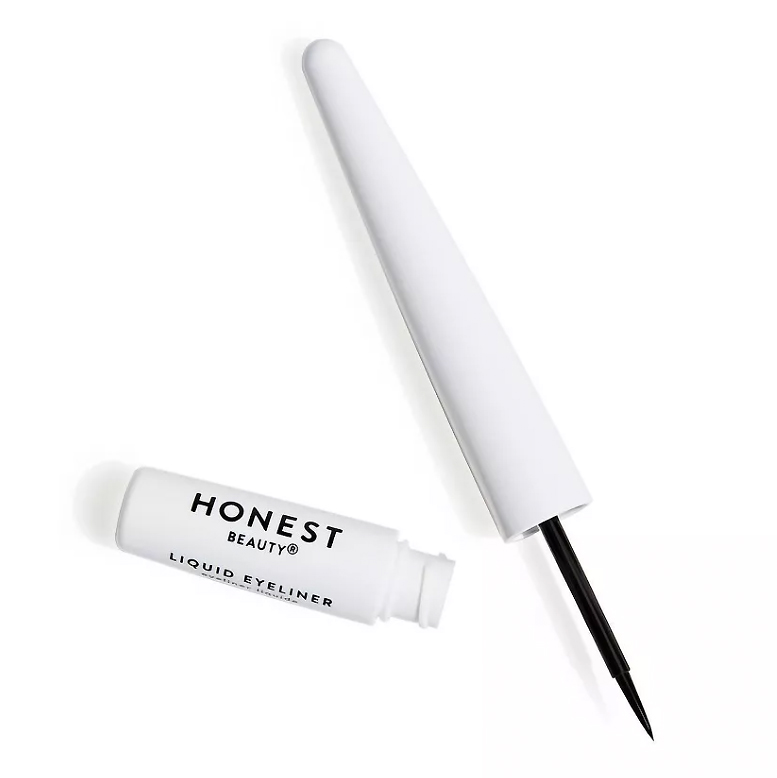 Honest Beauty Liquid Eyeliner
Shop it
Amazon
Leave it to Jessica Alba to create a clean and high-quality liquid eyeliner for less than $10. This formula is highly pigmented, glides on easily, and lasts all day. Anybody that's tested lots of clean liquid eyeliners knows that this is no easy feat, making this product even more special.
10. Best Value Liquid Eyeliner: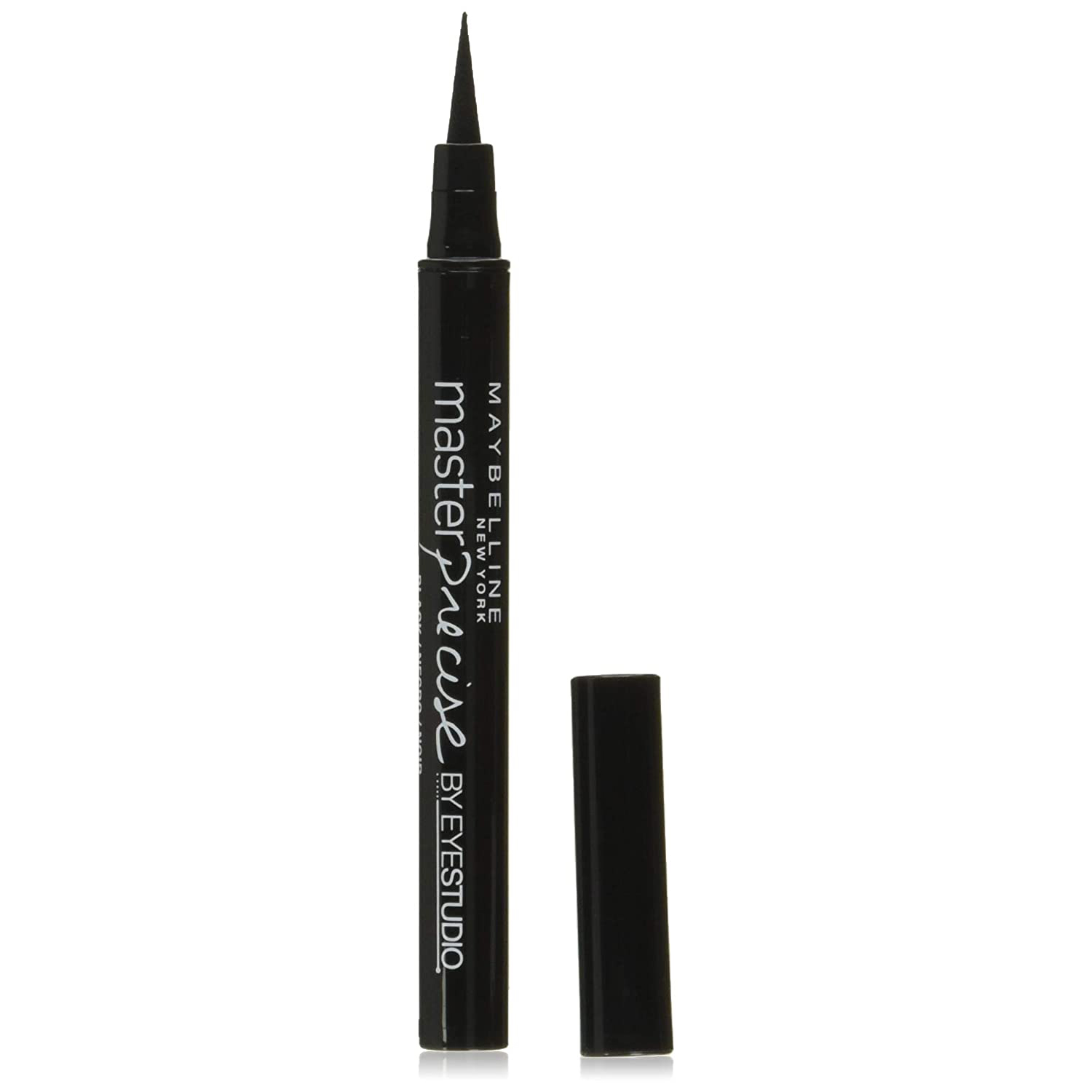 Maybelline New York Eyestudio Master Precise All Day Liquid Eyeliner
Shop it
Ulta
"I love this water and smudge-proof mascara," says Fennell of this drugstore eyeliner. "This eyeliner is really good if you want to go subtle or turn it up and go dramatic." Pro tip: Set your liquid liner with a black powder eyeshadow to help it stay in place.