The one lipstick you need in your life, based on your zodiac sign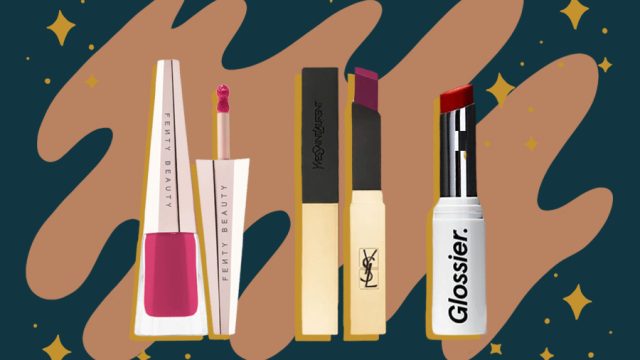 Choosing a signature lipstick to fit your daily aesthetic is no easy feat. There are a few things to take into consideration before smearing a shade on your lips, blotting with a tissue, and heading out to tackle your day. Do you want to opt for a matte or satin finish? Are you looking for a bold statement color or do you want to keep it more subdued? Are lip stains more your thing, or do you typically fancy a bulletproof swatch of color that you can see from the heavens? While hue, texture, and wear are all very important parts of the selection process, what if we told you astrology could be too? You might not be thinking of tailoring your lipstick for your zodiac sign, but according to astrologer Lisa Stardust, you probably should.
As each zodiac sign has a certain personality designated by what the sky looked like when they were born, they can also have certain style preferences set up by the stars. You might find yourself gravitating toward different shades or types of lipsticks, and your zodiac sign may have something to do with that. To help refine your astrological lipstick-picking process, we recruited Stardust to choose some of the best lipsticks each zodiac sign will love. We must admit, we're a bit obsessed with all of them.
Aries (March 21—April 19)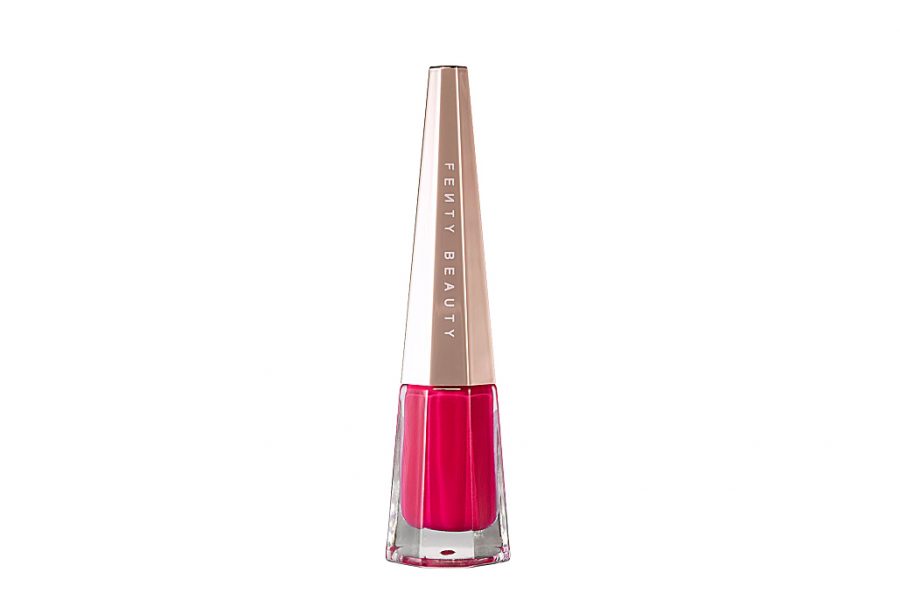 Shop It! $25, [tempo-ecommerce src="https://shop-links.co/1713007138769250474″ title="Sephora.com" context="body"]
For the boss that is Aries, we present to you, the boss that is Rihanna (and her incredible makeup line). "This bright pink color aligns with the passionate and fiery vibe of Aries, making it your go-to hue," Stardust says. The aptly named Stunna Lip Paint in the shade, Unlocked, is sure to unlock the stunna within you. Even better, the long-wear but lightweight formula is sure to have you going from the boardroom to happy hour cocktails without fading one bit.
Taurus (April 20—May 20)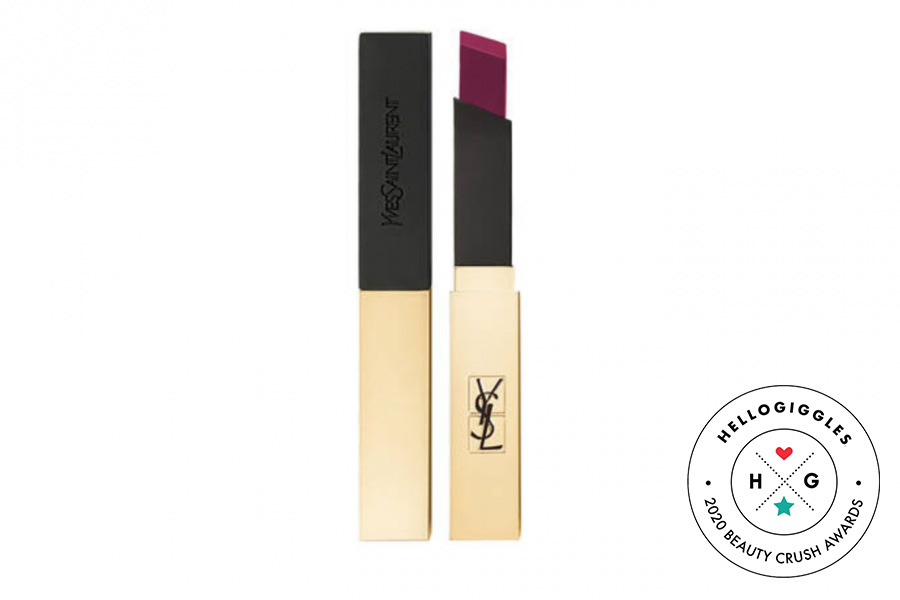 Hey Taurus, we know your thing is embracing luxury. We also know you're a bit stubborn, so why not go for a lipstick that, like you, is a bit bougie won't budge? Yves Saint Laurent's Rouge Pur Couture Slim Matte Lipstick,  in the shade Fuchsia Excentrique will have you feeling delightfully extravagant while marking your honey with a smooch. "Known for your possessive nature when it comes to love, Tauruses like to leave your lip imprints on their boo to mark your territory and this color will do just that," Stardust says. Go ahead, pucker up and swipe on this Beauty Crush Award winner.
Gemini (May 21—June 20)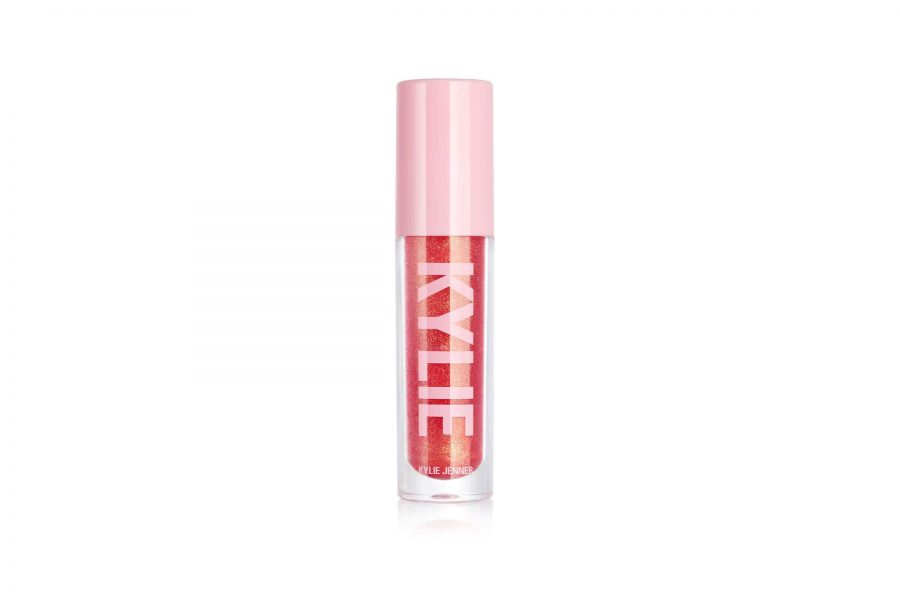 It's time for the Twins to show off their glossy side with Kylie Cosmetics High Gloss in the shade, Wish Come True, $16. "This super sparkly and glossy lipgloss is dual-natured, much like Gemini—which is why you will vibe with this ethereal color," Stardust says. With a touch of shea to moisturize your lips, this gloss will come in handy when you're feeling a bit chatty—which, let's be honest, is all of the time.
Cancer (June 21—July 22)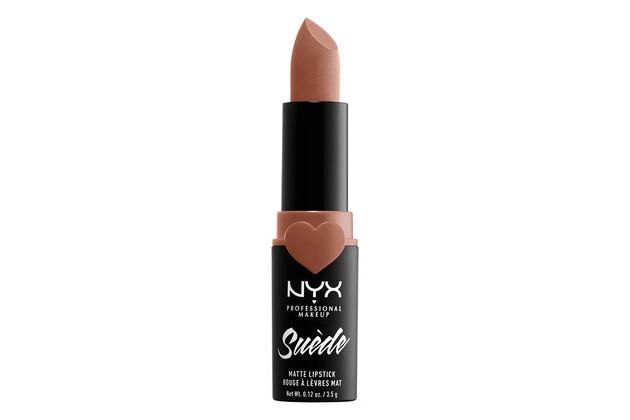 Shop It! $8, Ulta.com
Cancer, this is a safe space and we can be frank for a second—all you really want to do is snuggle on the couch, eat cookies, and cry to the latest rom-com, right? So why not invest in a lipstick that is the total embodiment of all those vibes (and kind of looks like a cookie?). "This coral shade will spice up any crab's style by adding a splash of color to their regular makeup routine," Stardust says. NYX's Suede Matte Lipstick in the shade Dainty Gaze is sure to be your new go-to shade.
Leo (July 23—Aug. 22)
You're literally the center of the universe, and you're very much one to embrace that, so it's time for a lipstick that can meet you on that level. "This hue will make any lion feel fearless, confident, and ready to take on the world with one roar," Stardust says. Glossier's Generation G sheer matte lipstick in the shade Zip is completely buildable so you can amp up the red when you're feeling extra fiery.
Virgo (Aug. 23—Sept. 22)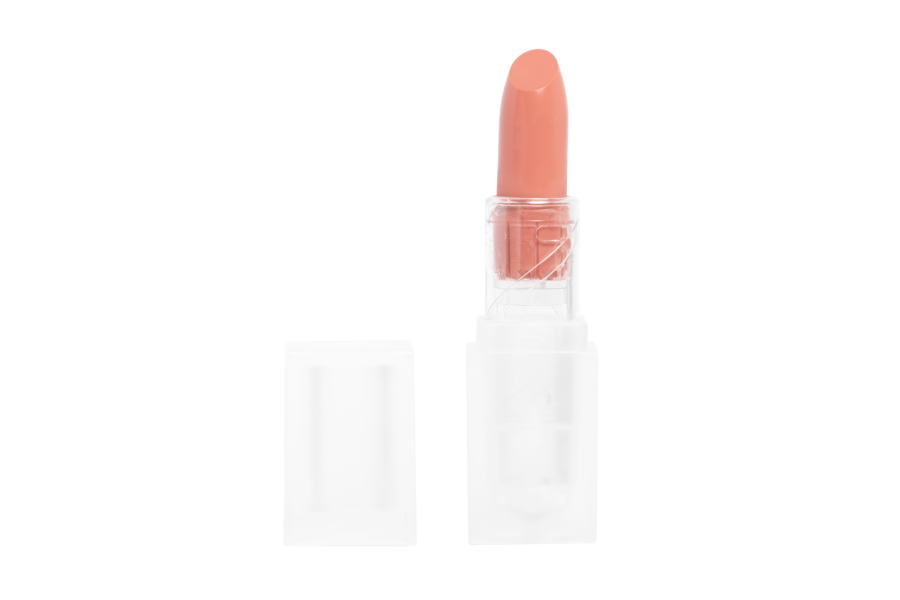 As the multitasker and perfectionist of the Zodiac, you need a lipstick that will work double-time like yourself. KKW Beauty Love Lipstick in the shade Peachy Pink Nude $18 is the stuff of your dreams because the oils inside the lipstick's formula will moisturize and ensure a smooth finish when applied. "Virgos don't like over-the-top looks, which is why this neutral lipstick will appeal to your simple aesthetic," Stardust says. Swipe it on, and go back to your very busy to-do list.
Libra (Sept. 23—Oct. 22)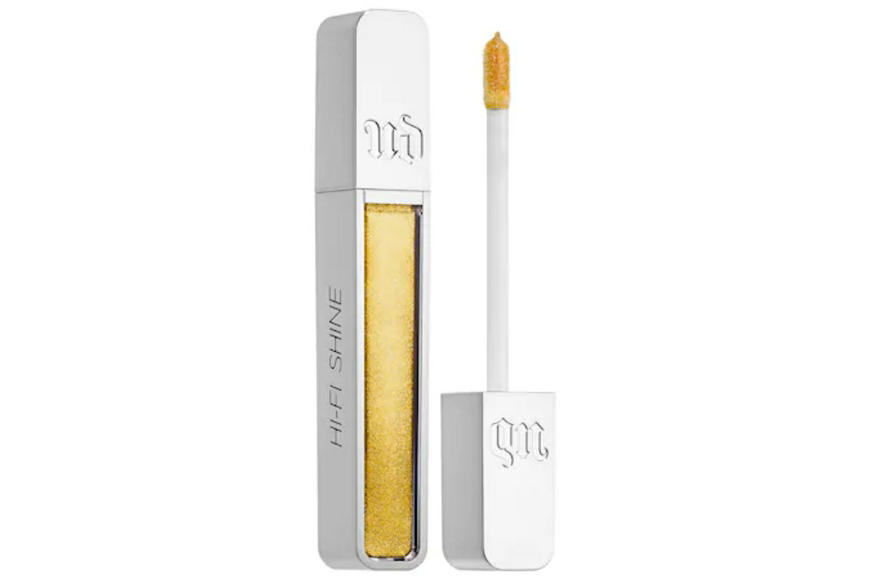 Libra honey, we see the glow of your Venus energy from here, so why not rest your lips in the lap of luxury as you so truly desire? "Champagne wishes and caviar dreams (which is Libra's tagline) will make any Libra want to grab this luxurious gold lipgloss," Stardust says. Gold is bold, but we trust you to pull off Urban Decay's Hi-Fi Shine Ultra Cushion Lip Gloss in the shade Goldmine.
Scorpio (Oct. 23—Nov. 21)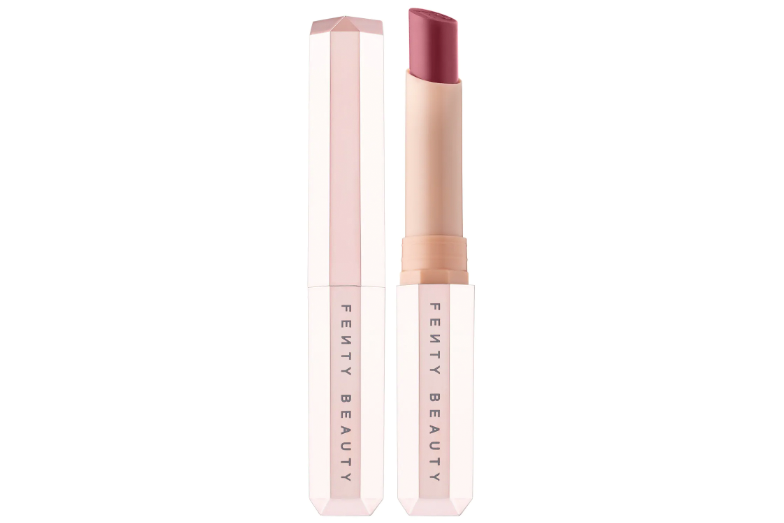 As the mysterious sex bomb of the Zodiac, you need a lipstick that is just as dark and twisty as you are. "Scorpios like to wear lipsticks that are edgy," Stardust says. "This dark plum red will speak to your intense and deep sentiments." Embrace the depths of your soul with Fenty Beauty's Mattemoiselle Plus Matte Lipstick in the shade Thicc and keep those secrets sealed behind perfectly rouged lips.
Sagittarius (Nov. 22—Dec. 21)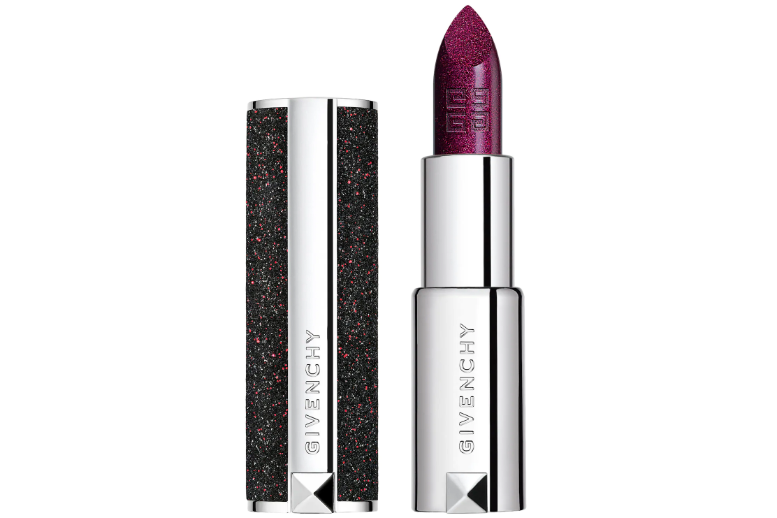 While you continue to galavant around the world, going wherever the wind takes you, make sure you're prepared for anything with a pop of color. "Purple is the lucky color of the Archer, which is why this plum color will speak to their feel-good energy," Stardust says. Add a little bit of sparkle which Givenchy Le Rouge Night Noir Lipstick in the shade Night In Plum has plenty of, and you're ready to take the world by storm.
Capricorn (Dec. 22—Jan. 19)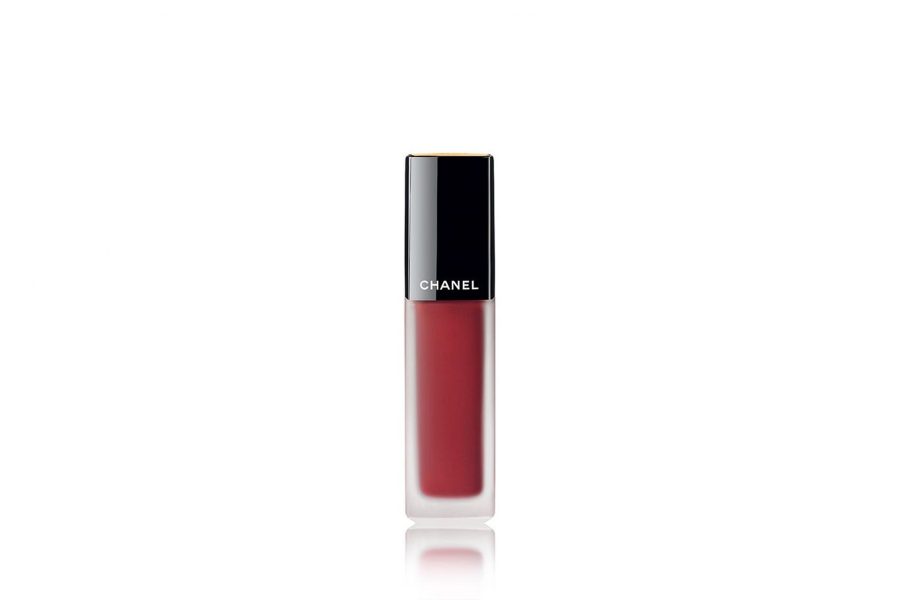 Shop It! $38, [tempo-ecommerce src="https://click.linksynergy.com/deeplink?id=93xLBvPhAeE&mid=39938&u1=HGBEULipstickBasedOnYourZodiacSignKMagaldiJuly20&murl=https://www.chanel.com/us/makeup/p/165174/rouge-allure-ink-matte-liquid-lip-colour/" title="Chanel.com" context="body"]
While you're making your to-do list, Cap, be sure to put this lipstick on it—the long-lasting Rogue Allure Ink Matte Liquid Lip Color in the shade Melancholia, $38 is sure to look fresh, even after a night in the office. "Caps like to wear classic colors […] and this hue will never go out of style," Stardust says.
Aquarius (Jan. 20—Feb. 18)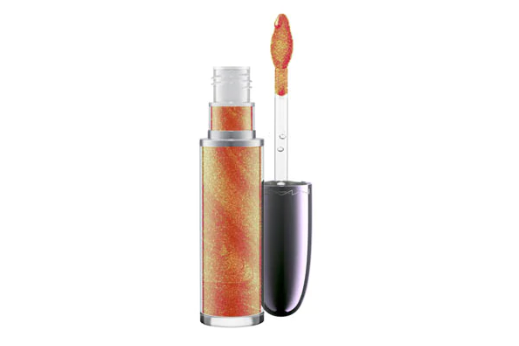 Shop It! $22, [tempo-ecommerce src="https://click.linksynergy.com/deeplink?id=93xLBvPhAeE&mid=41340&u1=HGBEULipstickBasedOnYourZodiacSignKMagaldiJuly20&murl=https://www.maccosmetics.com/product/13854/53877/products/makeup/lips/lipstick/grand-illusion-glossy-liquid-lipcolour" title="MacCosmetics.com" context="body"]
You're not conventional, Aquarius. We get it. Attend the next rally or volunteer with your local non-profit in a shade that is so completely you. "This iridescent hue will ignite the Water-bearer's rebellious free-spirit and cosmic vibe," Stardust says.  Much like your altruistic spirit, MAC's Grand Illusion Glossy Lipcolour in the shade Let's Rock really shines.
Pisces (Feb. 19—March 20)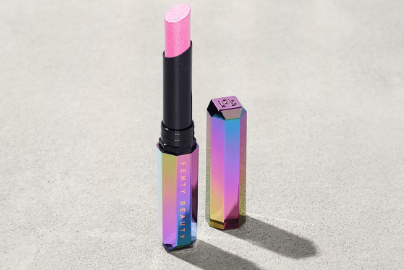 $9 (orig. $19)
Shop it
Fenty Beauty
Find yourself a lipstick that's stuck up in the clouds, just like you. "Life is but a dream for tender Pisces, which is why this metallic lipstick will make you feel as though they are living in a fantasy IRL," Stardust says. Fenty Beauty's Starlit Hyper-Glitz Lipstick in the shade $upanova, $9 is the cosmic embodiment of your sensitive, bubblegum soul, so embrace it.